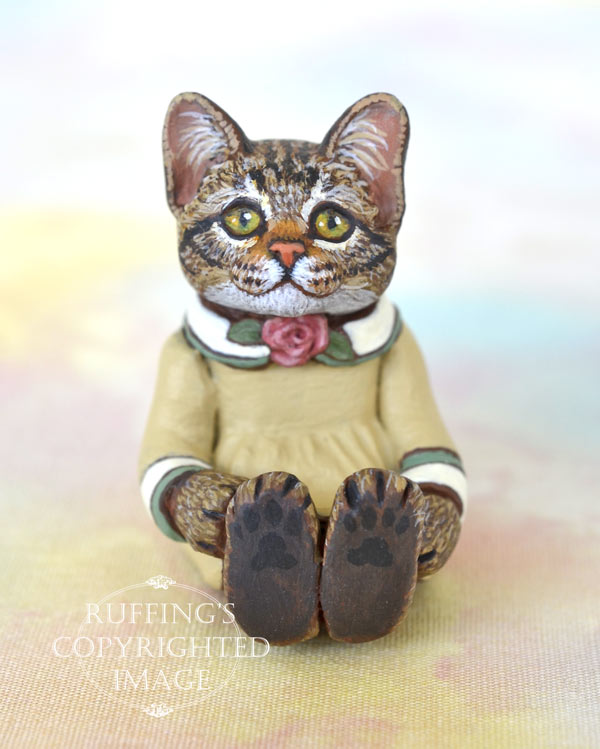 Brittany is a handmade miniature original, one-of-a-kind cat art doll, hand painted and hand sculpted in paperclay by artist Max Bailey.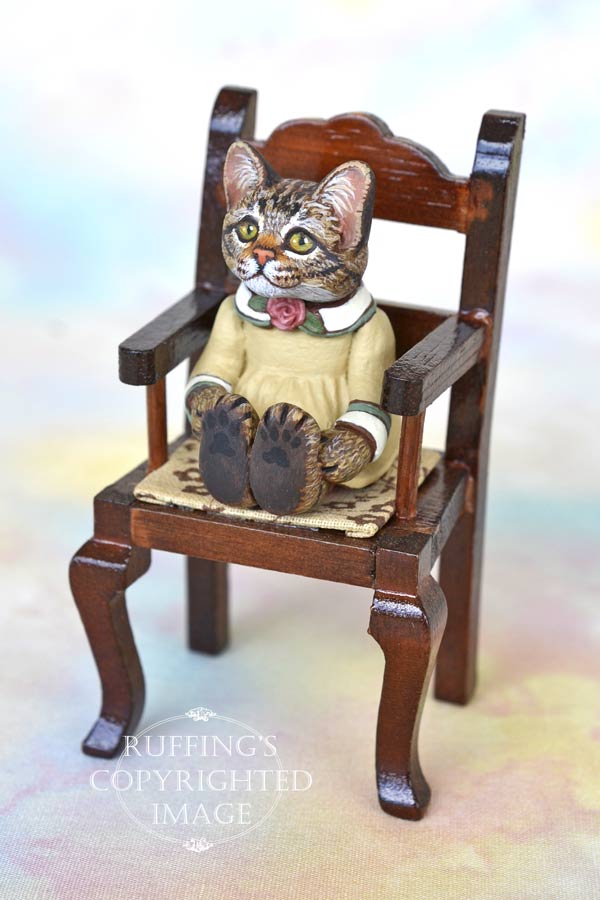 Everyone's sure Brittany is the perfect young lady.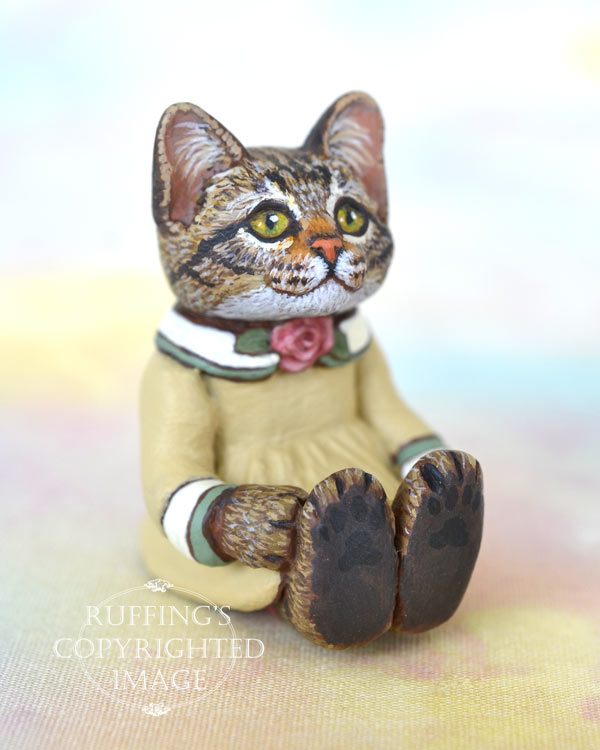 She is a tabby kitten with pretty green eyes who sits politely and quietly when company comes, and never interrupts a conversation.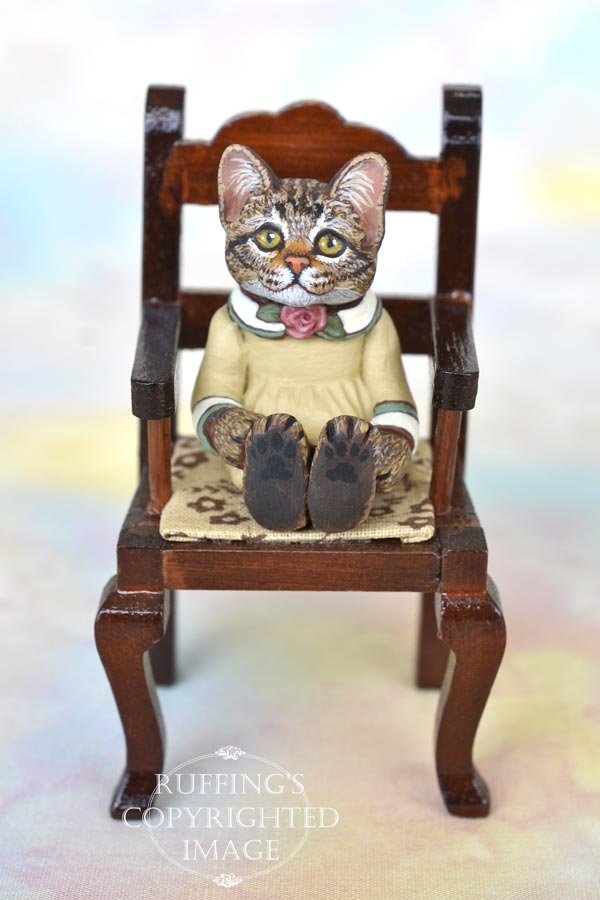 When company leaves, however, Brittany reverts to form. She becomes her playful, boisterous, and very talkative self. Seldom can she sit still for more than a moment.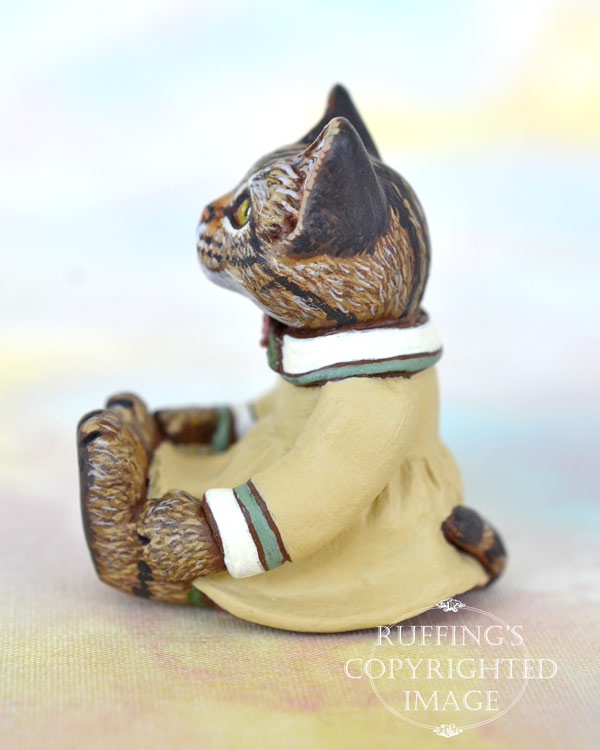 Today, Brittany is wearing her neatly pressed golden-beige dress. It has a white collar and white cuffs edged in green, with a lovely pink rose right in the front.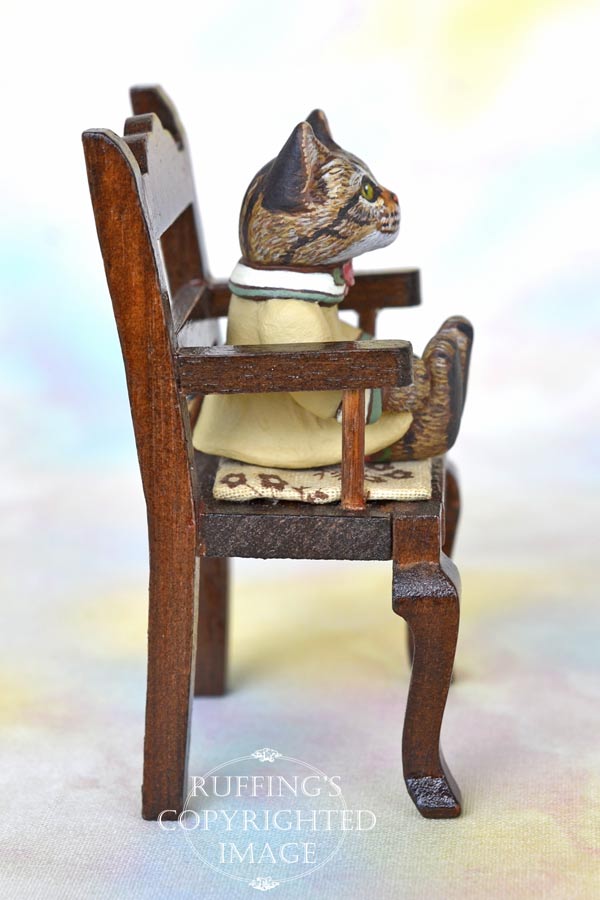 Brittany's wooden chair has a tan fabric seat with a brown flower pattern. Her chair belongs to her, and comes with her.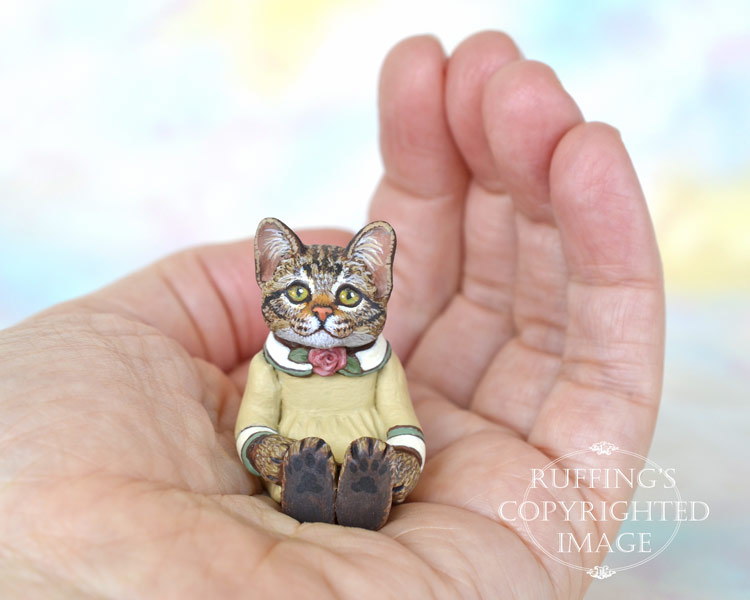 Brittany is a one-of-a-kind work of art, and is meant for display only. She was sculpted from paperclay in multiple stages, to allow for drying and detailing.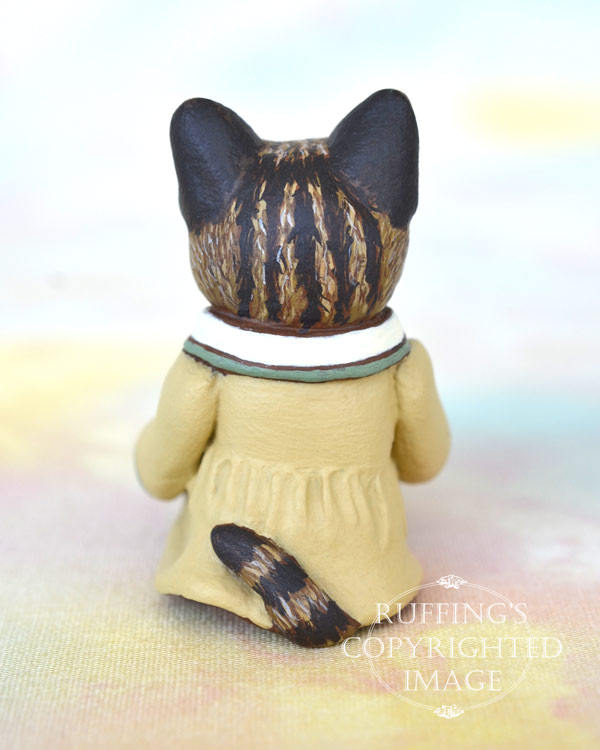 Brittany was painted under a magnifying light, with tiny brushes, one hair at a time.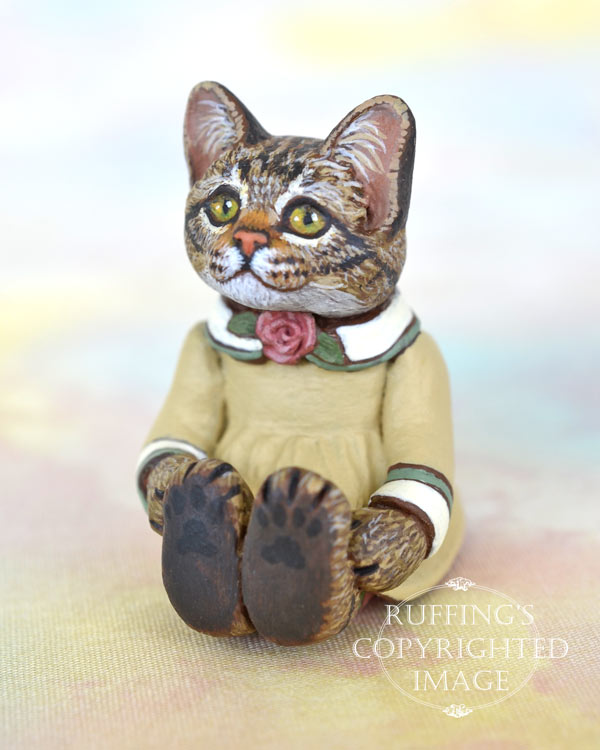 She is signed and sealed with matte varnish for protection and preservation, and comes with a certificate of authenticity.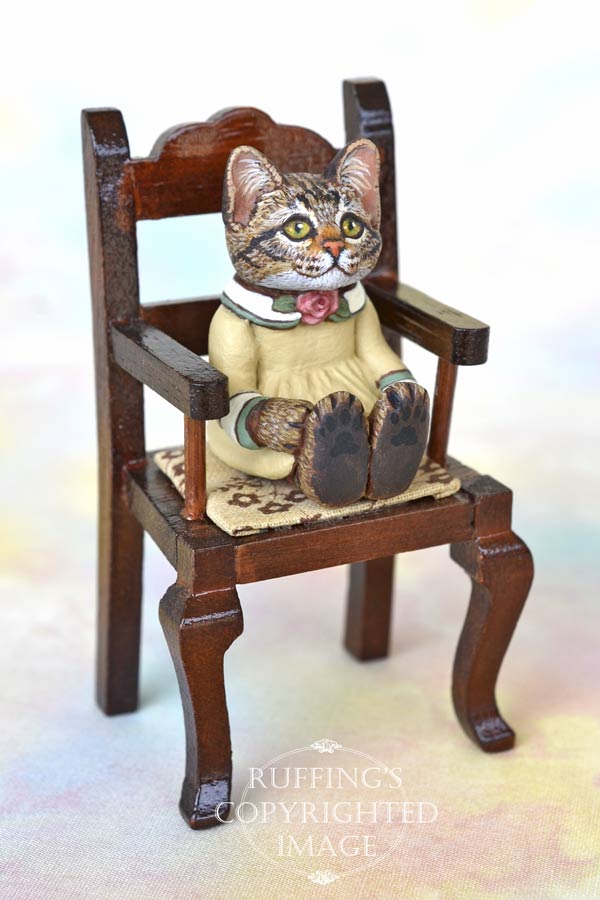 Brittany is 1:12 scale. (One inch equals one foot.) She is 1 and 1/2 inches tall.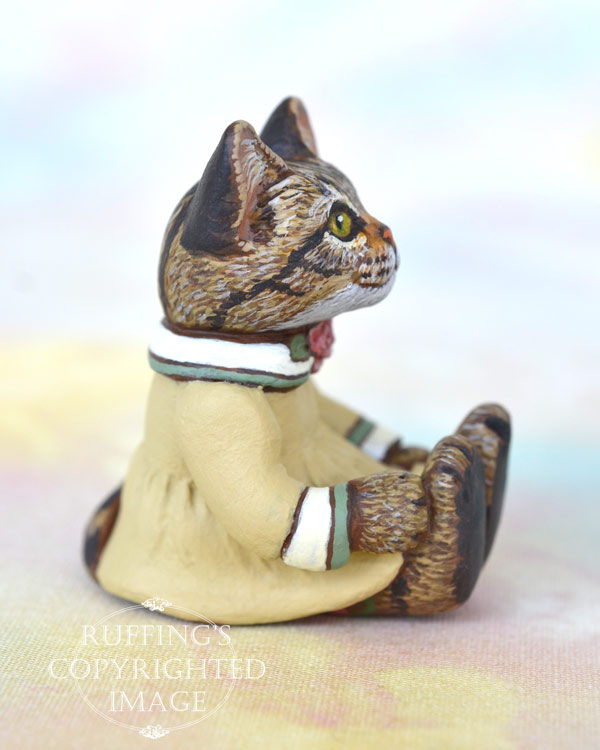 Update: Brittany has been adopted. Thank you!