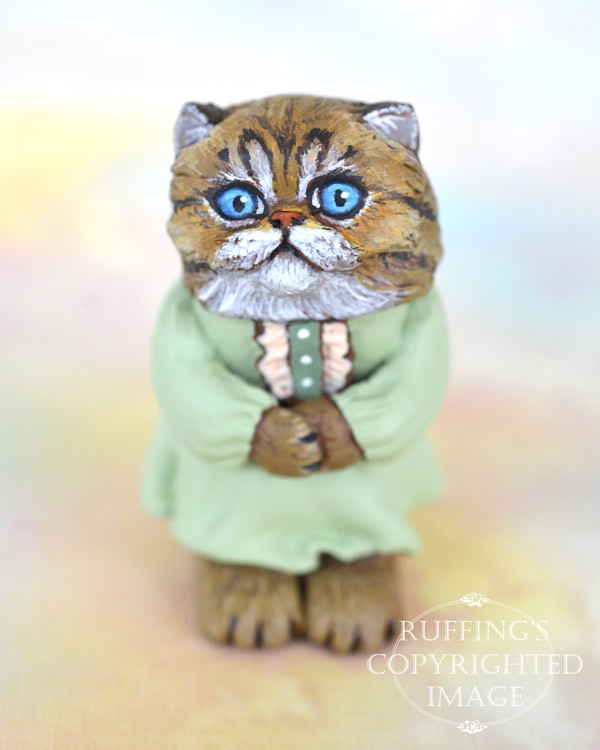 Alva is a handmade miniature original, one-of-a-kind cat art doll, hand painted and hand sculpted in paperclay by artist Max Bailey.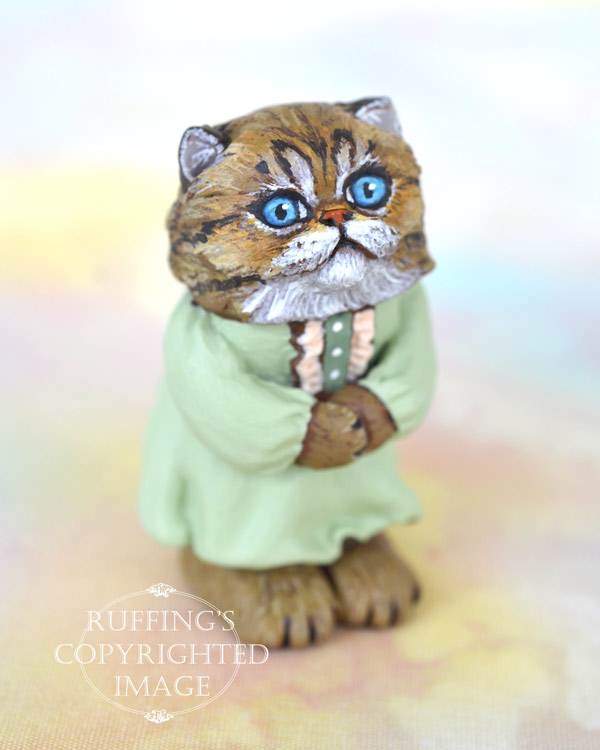 Alva is a tabby Persian kitten who dreams of traveling the world.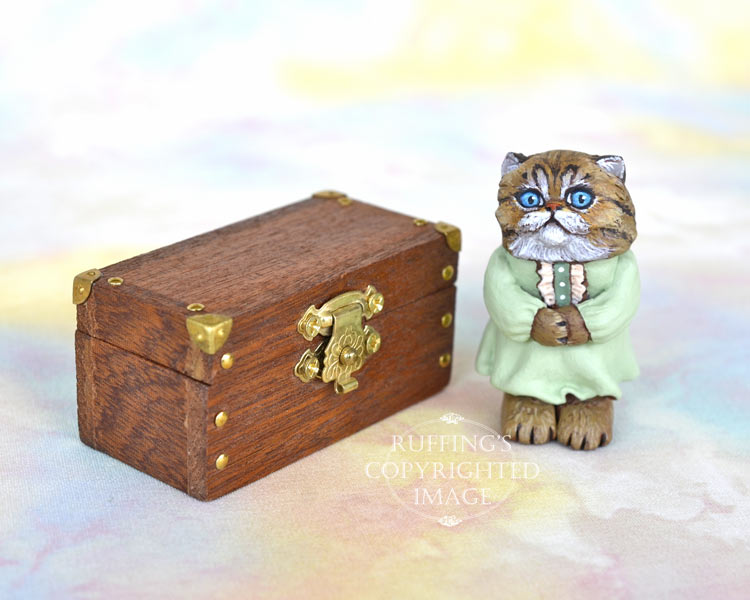 She hasn't quite decided how to go about it, but thinks she might go through the alphabet, beginning with countries that start with 'A'.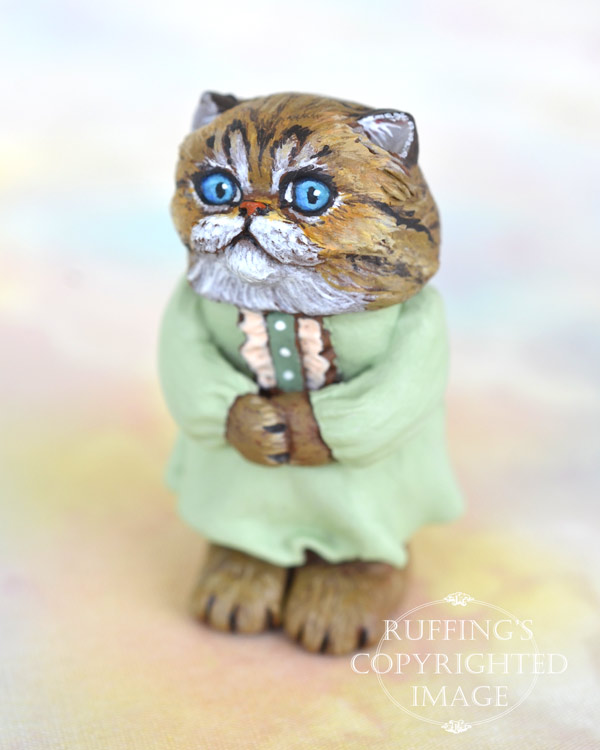 Alva needs a big trunk if she is going to Antarctica and on to Algeria. There must be room for snowsuits and bathing suits, and everything in between. It will be a fashion challenge.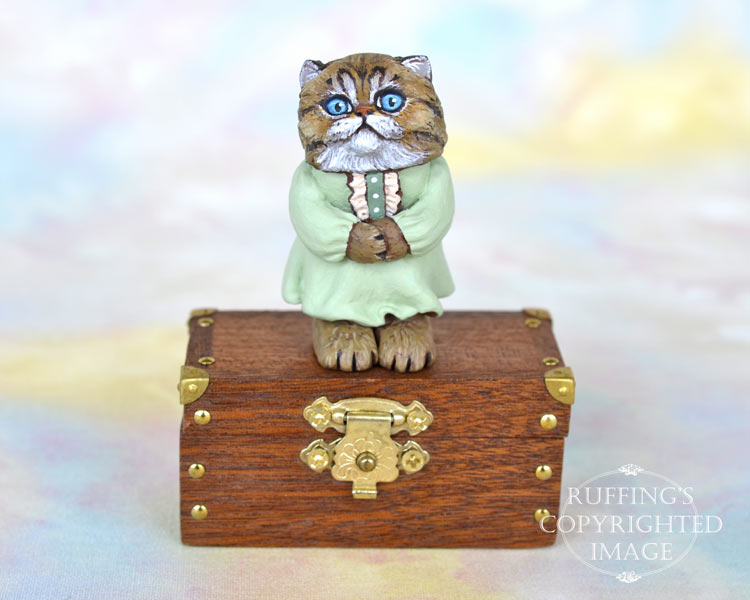 Alva wears a green dress with pink ruffles down the front and little white buttons. Her wooden trunk has brass fittings and hinges, making it easy to open for quick changes.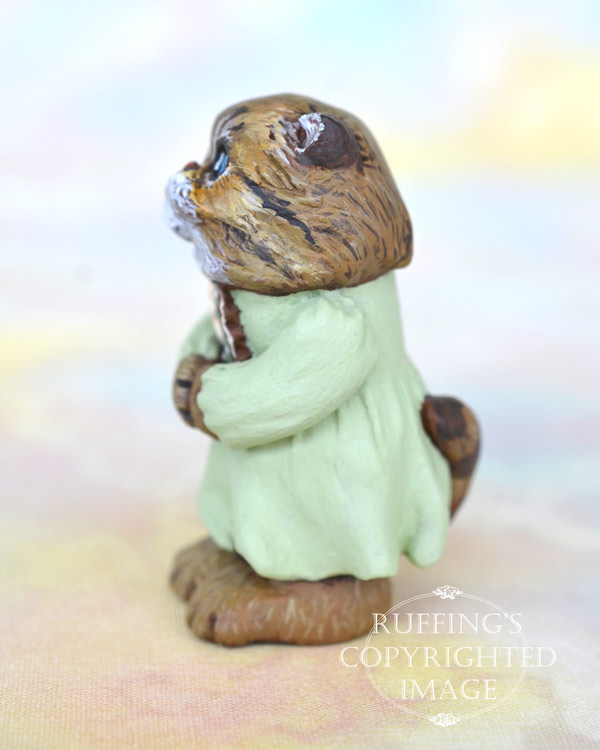 Alva is a one-of-a-kind work of art, and is meant for display only. She was sculpted from paperclay in multiple stages, to allow for drying and detailing.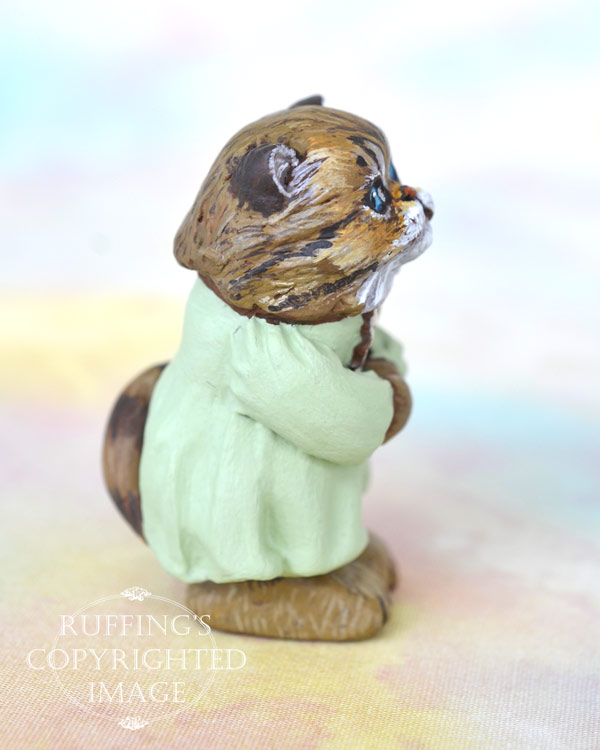 Alva was painted under a magnifying light, with tiny brushes, one hair at a time.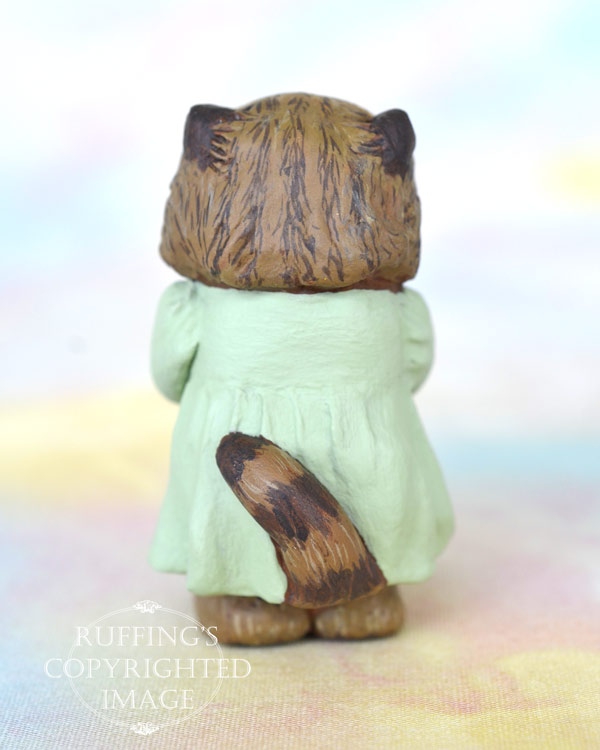 She is signed and sealed with matte varnish for protection and preservation, and comes with a certificate of authenticity.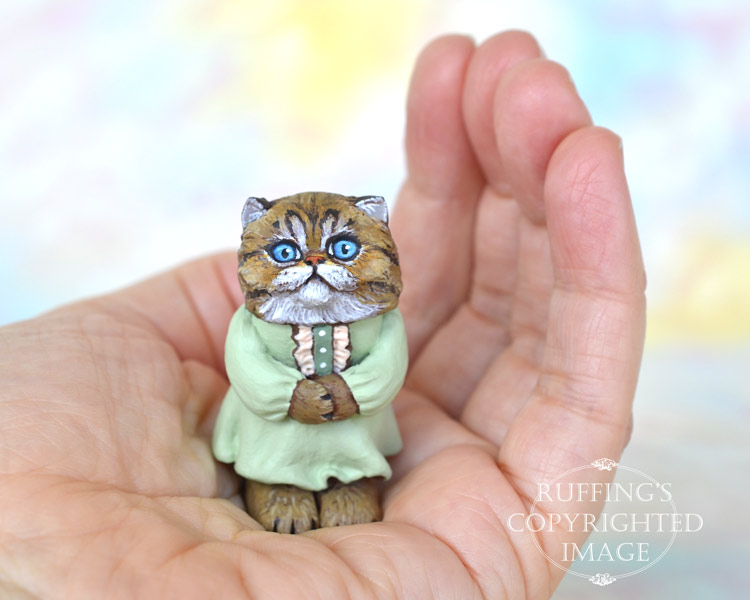 Alva is 1:12 scale. (One inch equals one foot.) She is 1 and 7/8 inches tall.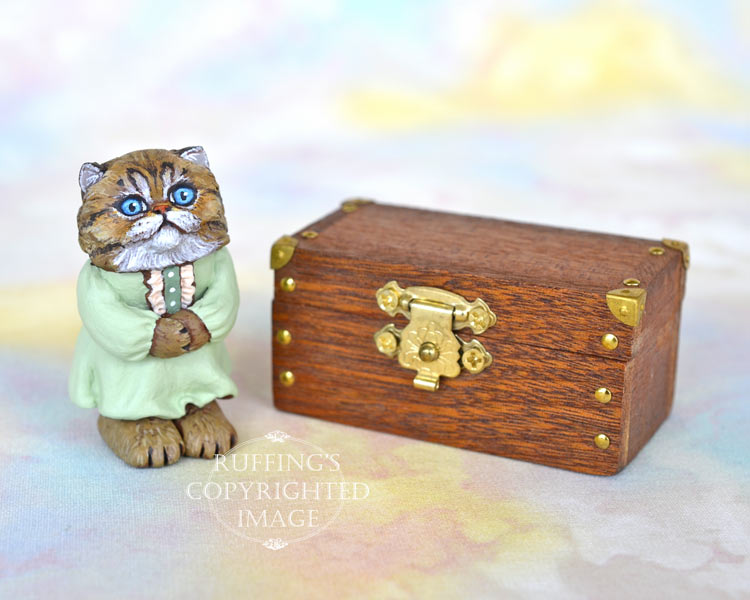 Update: Alva has been adopted. Thank you!