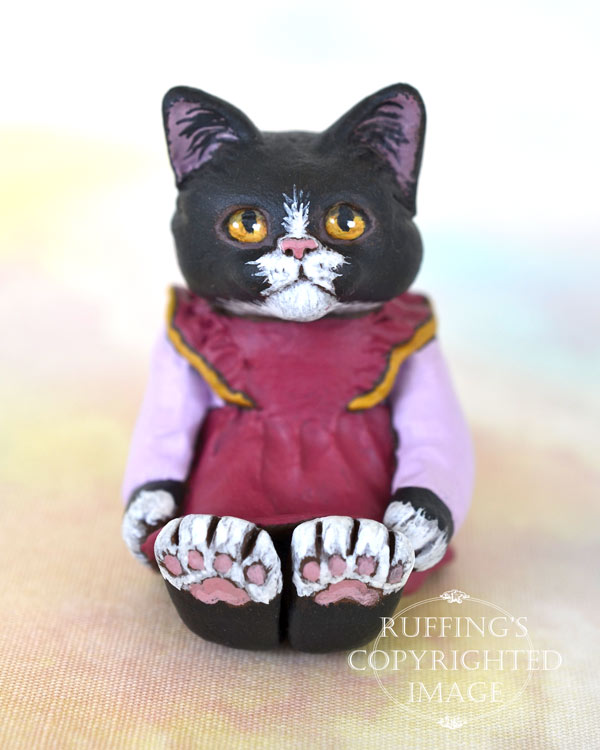 Macy is a handmade miniature original, one-of-a-kind cat art doll, hand painted and hand sculpted in paperclay by artist Max Bailey.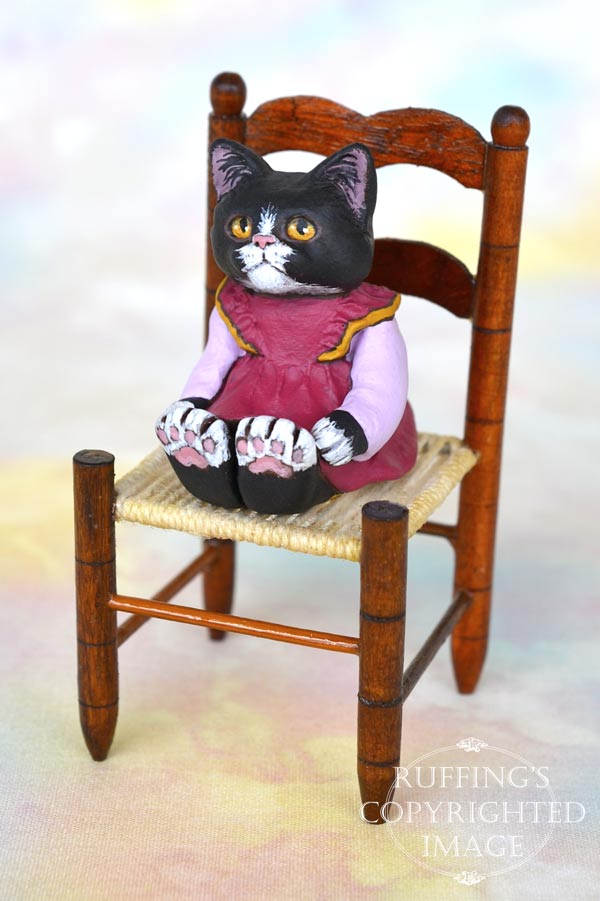 Macy is an energetic tuxedo kitten who finds it very hard to sit still in a chair.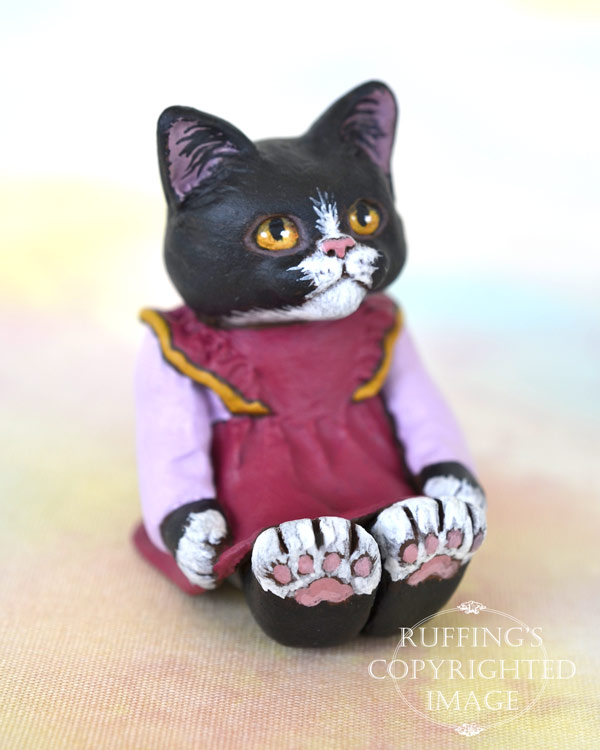 When Macy gets into mischief, her Mama calls a "time out" and she must go into the kitchen and rest for awhile. Five minutes seem like an eternity.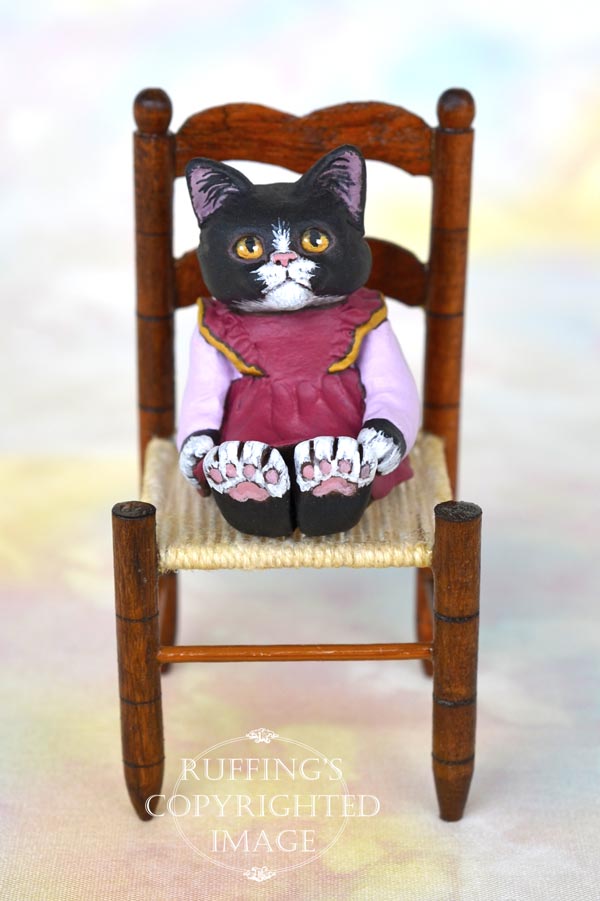 Macy sits in her wooden chair with the woven seat and waits for the time to pass while she plans her activities for the rest of the afternoon.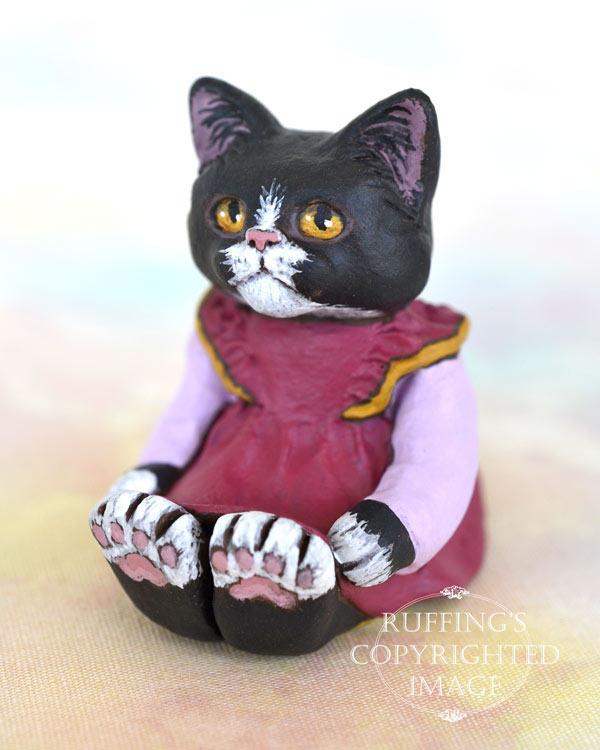 Macy is wearing her mulberry pinafore with ruffles that are edged in gold. Underneath it she wears a pink shirt.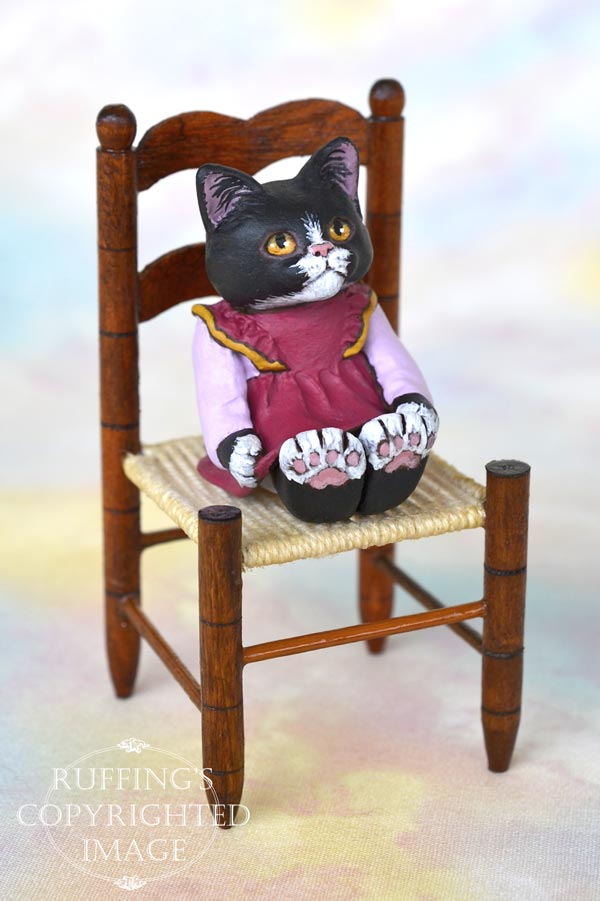 Macy is a one-of-a-kind work of art, and is meant for display only. She was sculpted from paperclay in multiple stages, to allow for drying and detailing.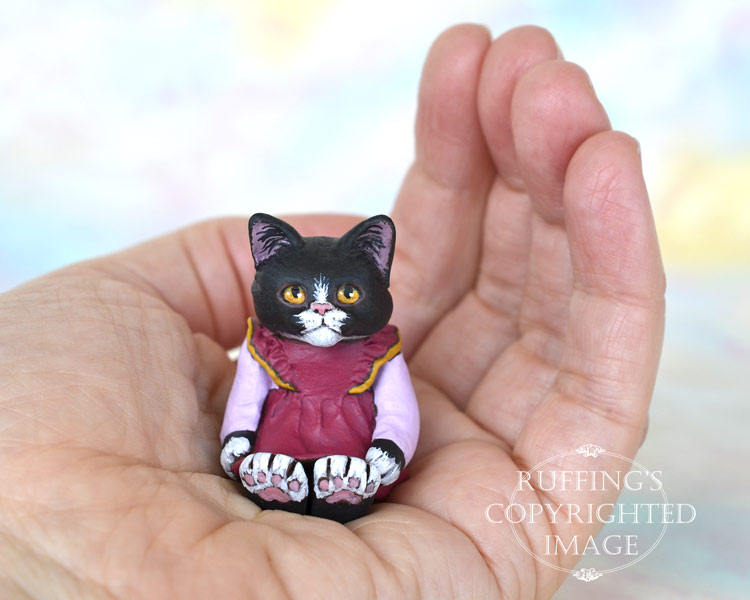 Macy was painted under a magnifying light, with tiny brushes, one hair at a time.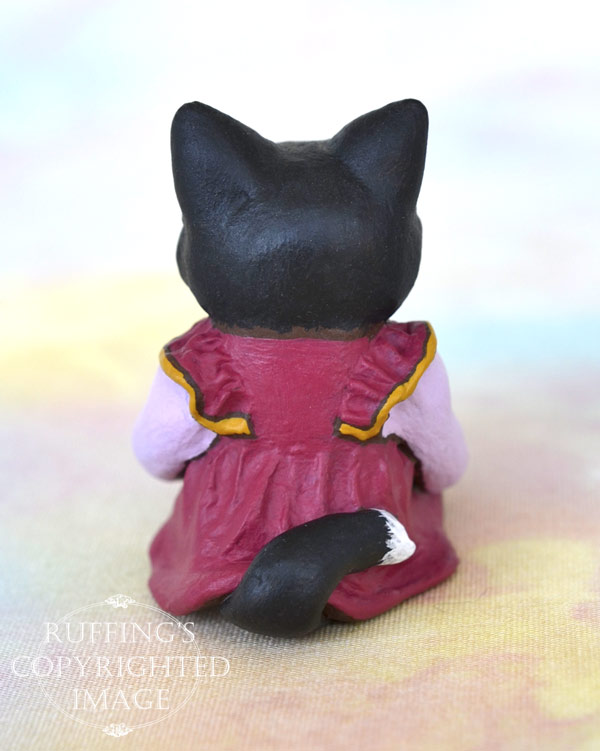 She is signed and sealed with matte varnish for protection and preservation, and comes with a certificate of authenticity.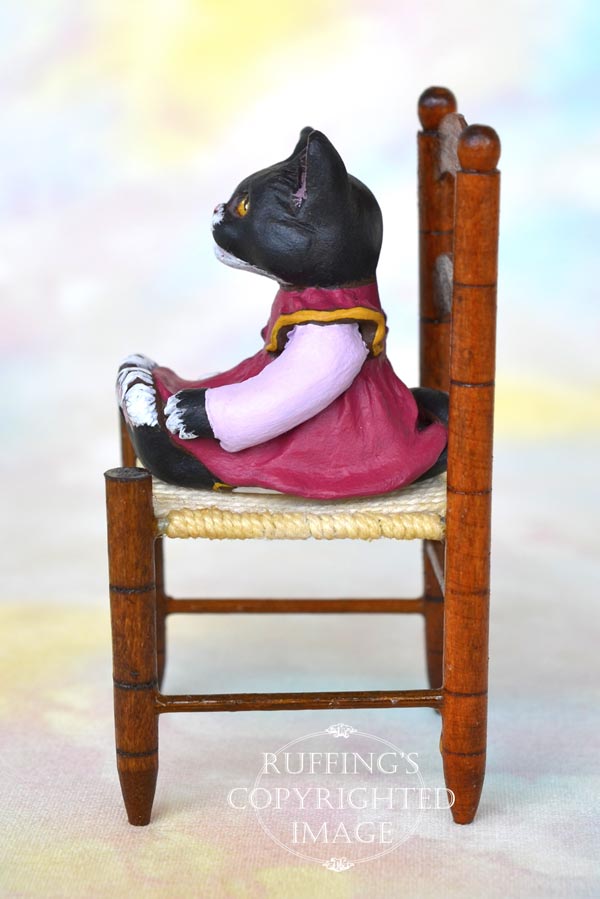 Macy is 1:12 scale. (One inch equals one foot.) She is 1 and 1/2 inches tall, not including her ears.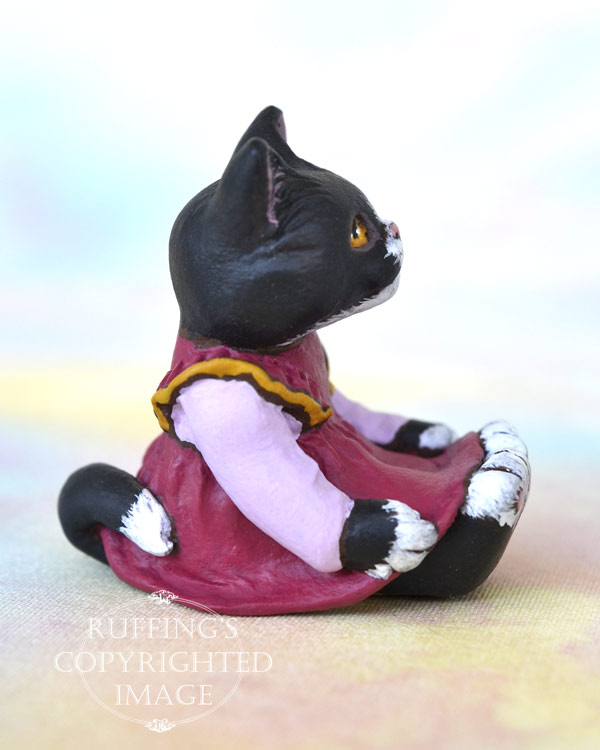 Update: Macy has been adopted. Thank you!