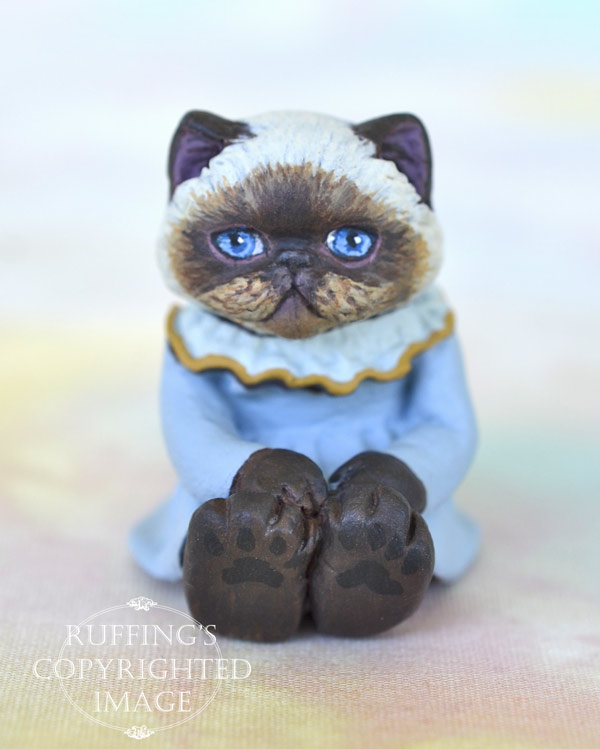 Pearl is a handmade miniature original, one-of-a-kind cat art doll, hand painted and hand sculpted in paperclay by artist Max Bailey.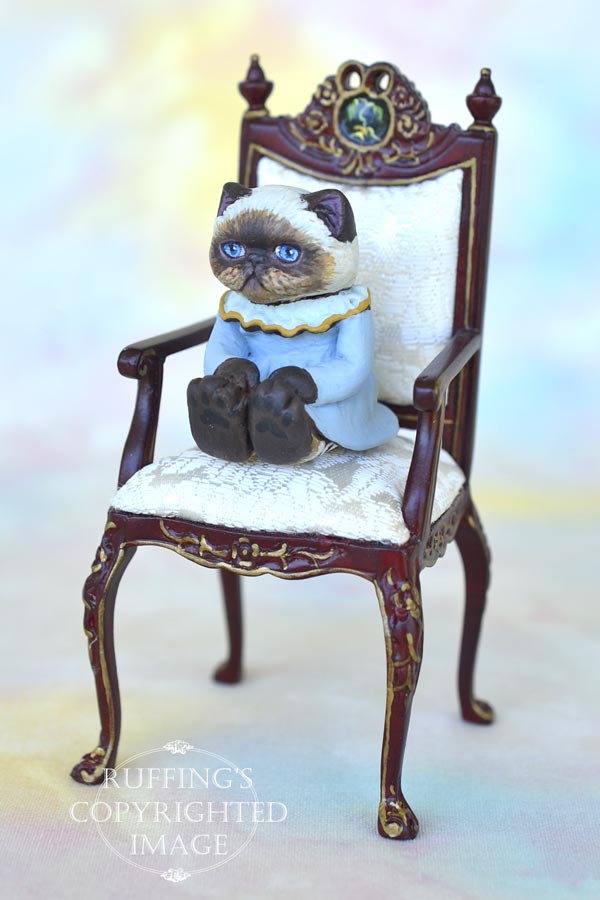 Pearl is a very serious kitten who tries to do everything right. She is always proper in her behavior, and says appropriate things so as not to offend anyone.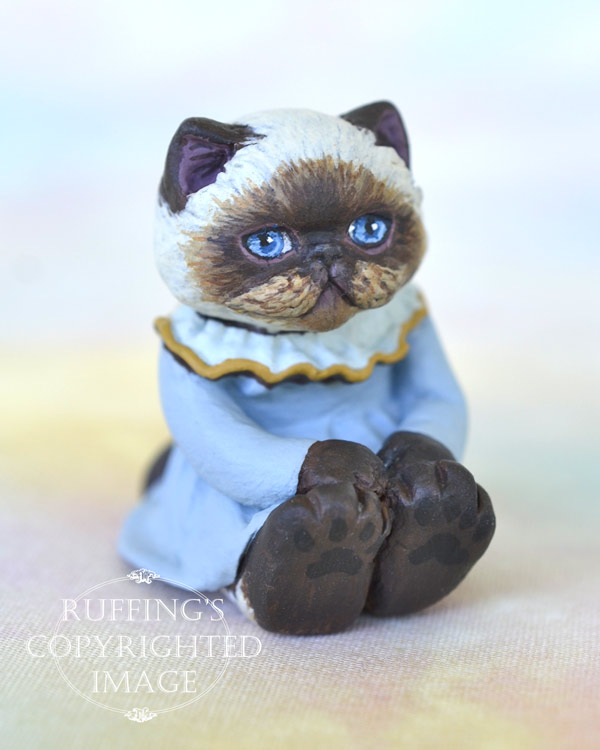 Pearl's brothers and sisters try to make her giggle now and then, but Pearl usually keeps her composure, even when they play silly games together.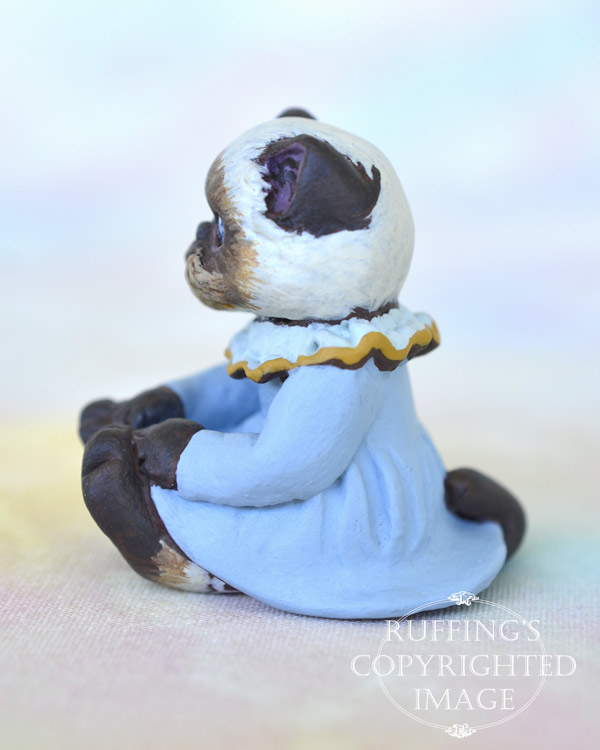 Pearl's chair is just right for a kitten with great dignity.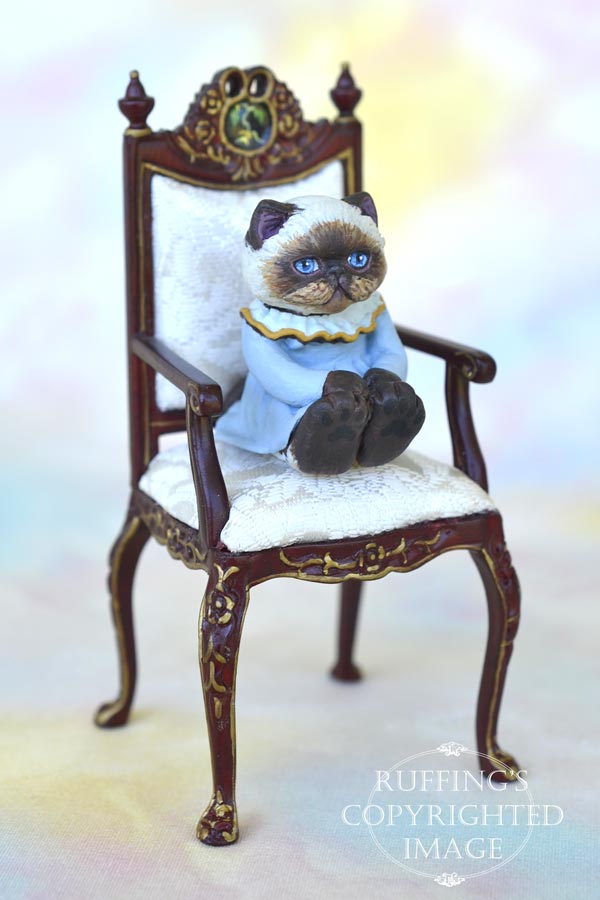 It is dark wood with gold floral and leaf designs, and on the back is a circle enclosing a painted palm tree. It has pale ivory brocade upholstery.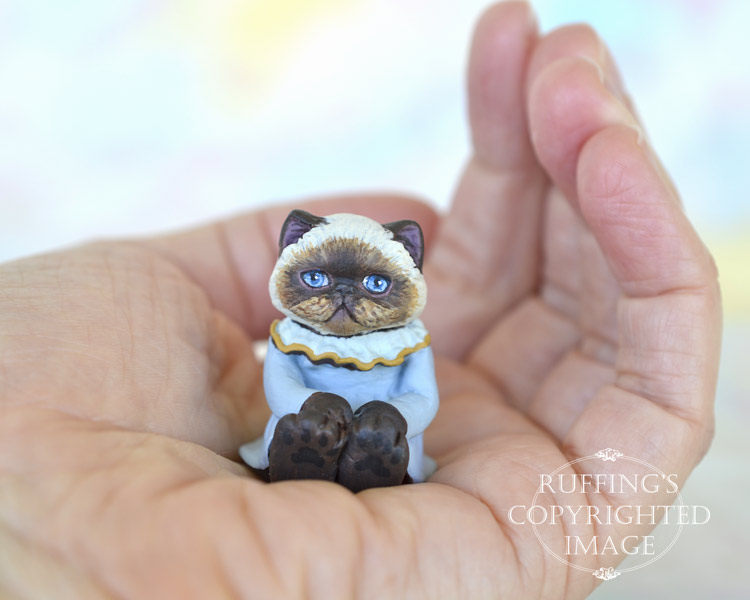 Pearl is wearing a sweet little blue dress, with a pale blue-green ruffled collar that is edged in gold.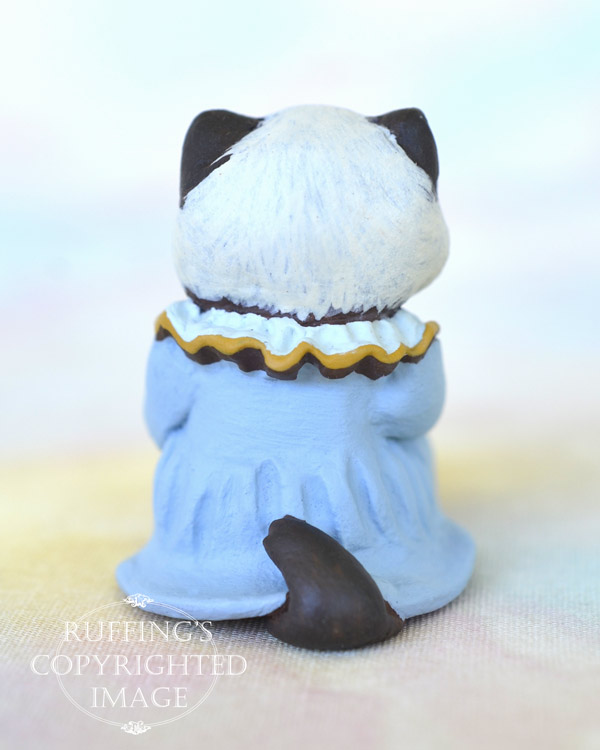 Pearl is a one-of-a-kind work of art, and is meant for display only. She was sculpted from paperclay in multiple stages, to allow for drying and detailing.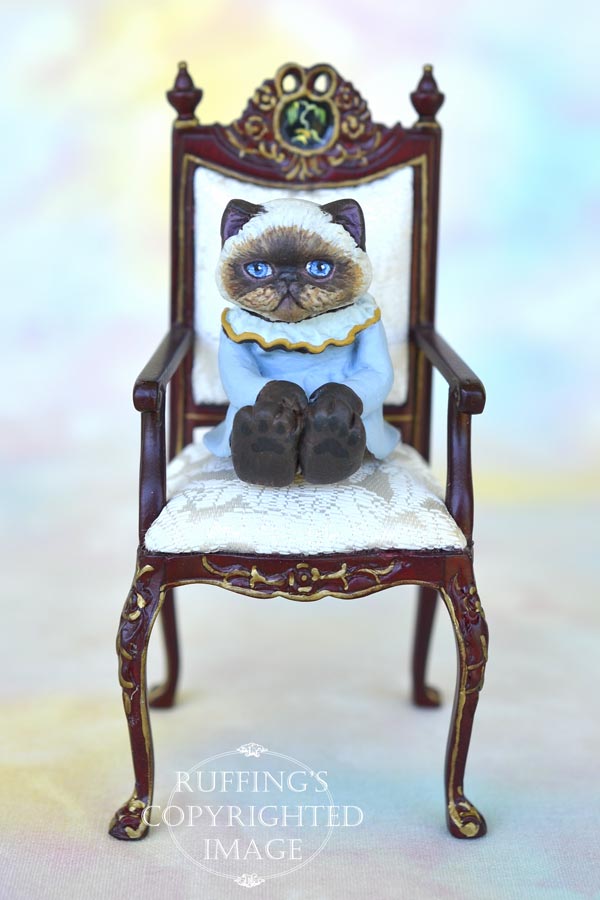 Pearl was painted under a magnifying light, with tiny brushes, one hair at a time.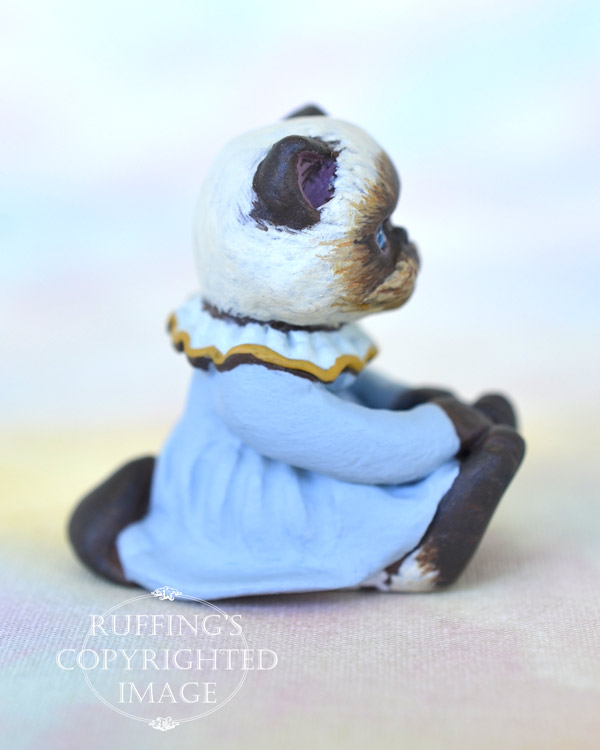 She is signed and sealed with matte varnish for protection and preservation, and comes with a certificate of authenticity.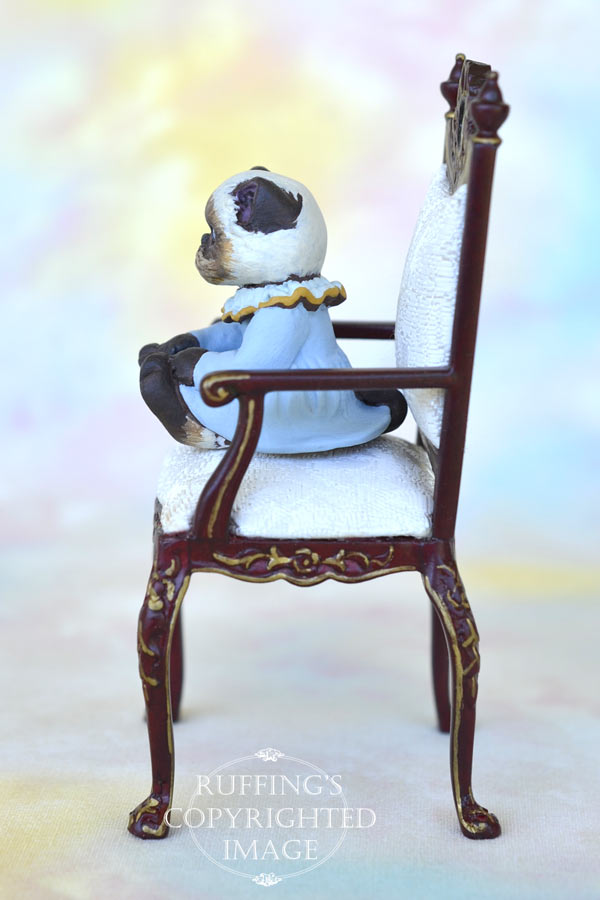 Pearl is 1:12 scale. (One inch equals one foot.) She is 1 and 3/8 inches tall.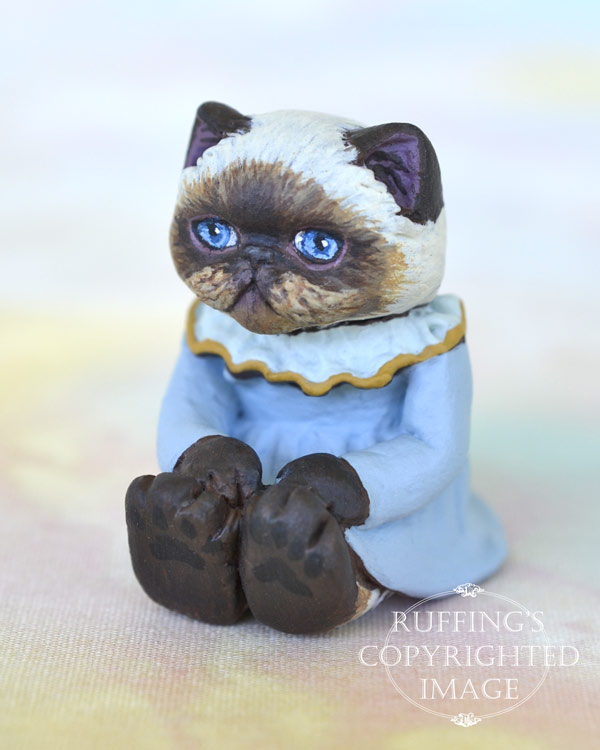 Update: Pearl has been adopted. Thank you!