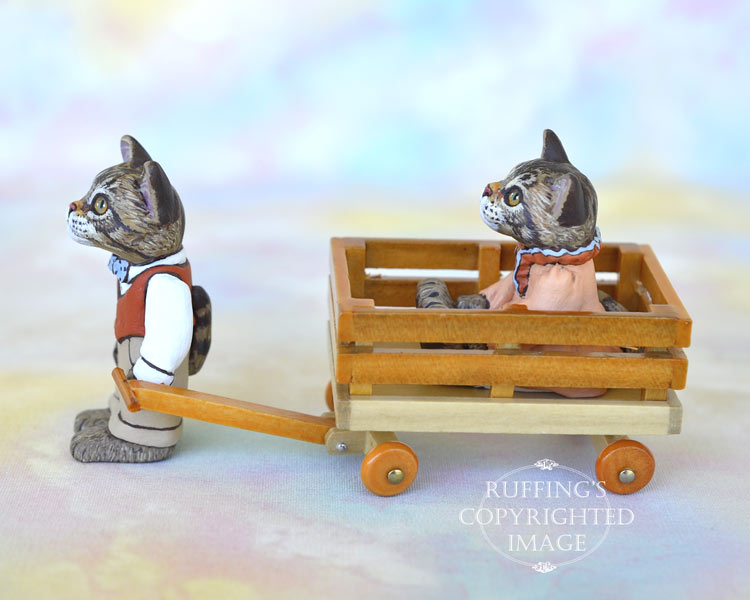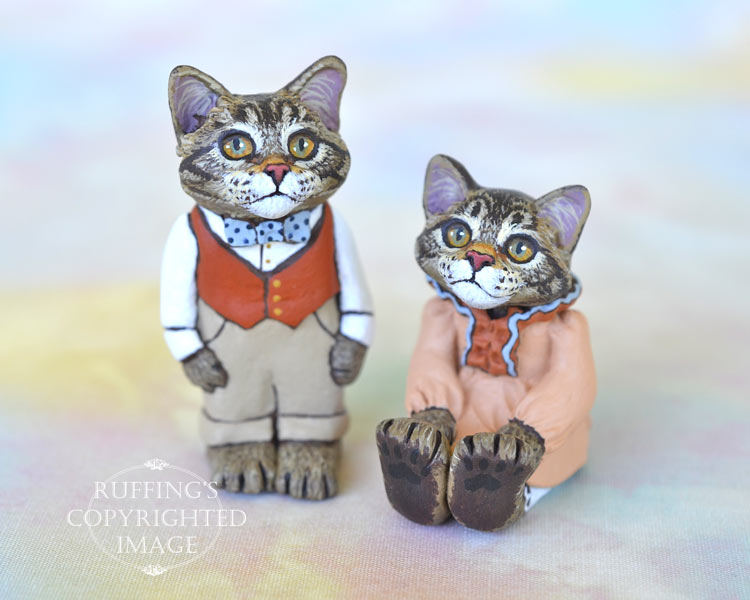 Bernie and Bess are handmade miniature original, one-of-a-kind cat art dolls, hand painted and hand sculpted in paperclay by artist Max Bailey.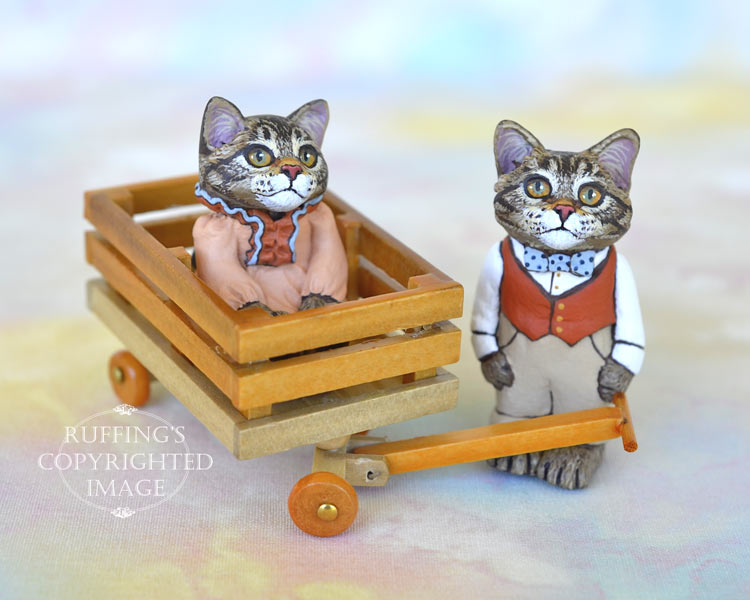 Bernie and Bess are brother and sister Maine Coon kittens.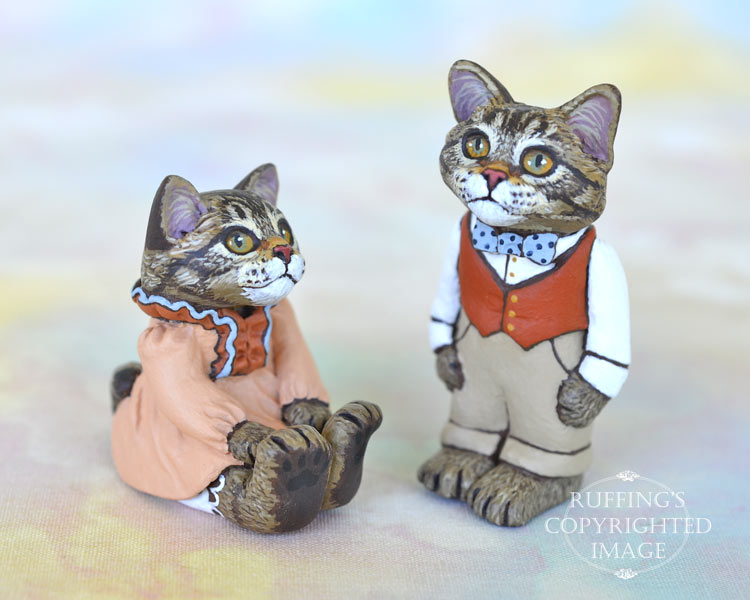 Normally, Bernie would be playing baseball and Bess would be having a tea party,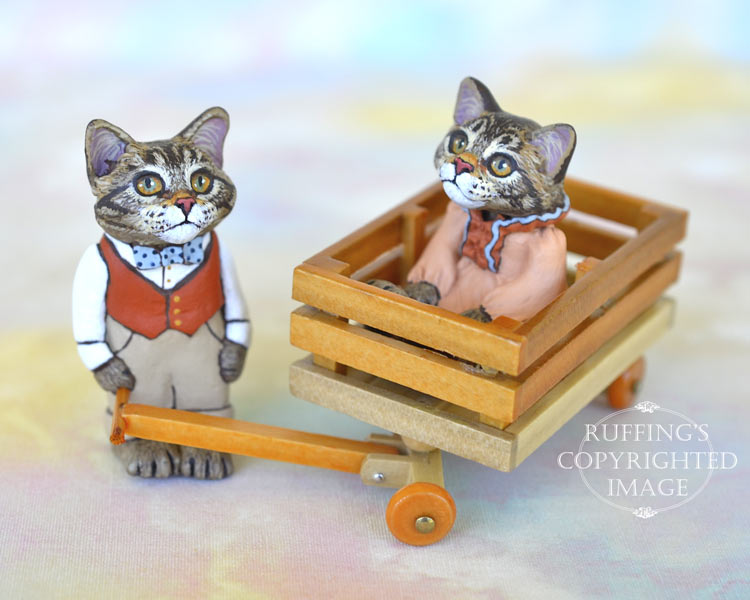 but today is Sunday, and their mama has asked Bernie to take his little sister to the park.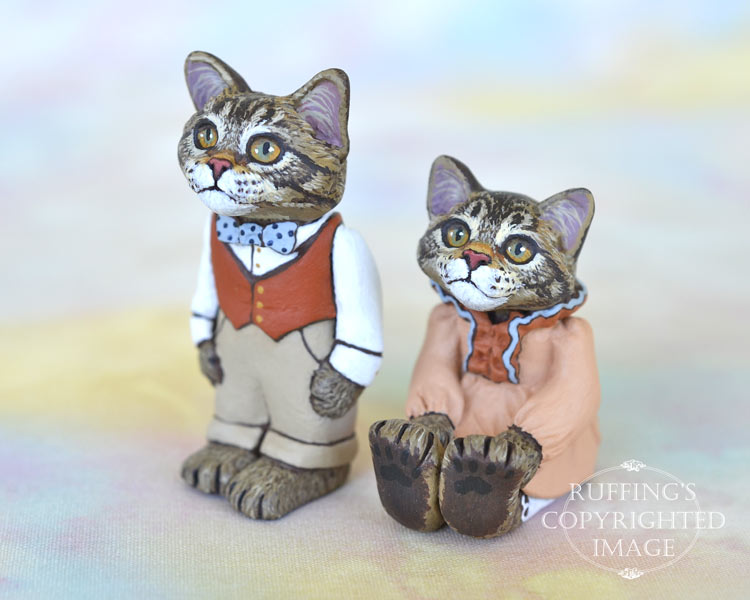 Bess waits in the wooden wagon.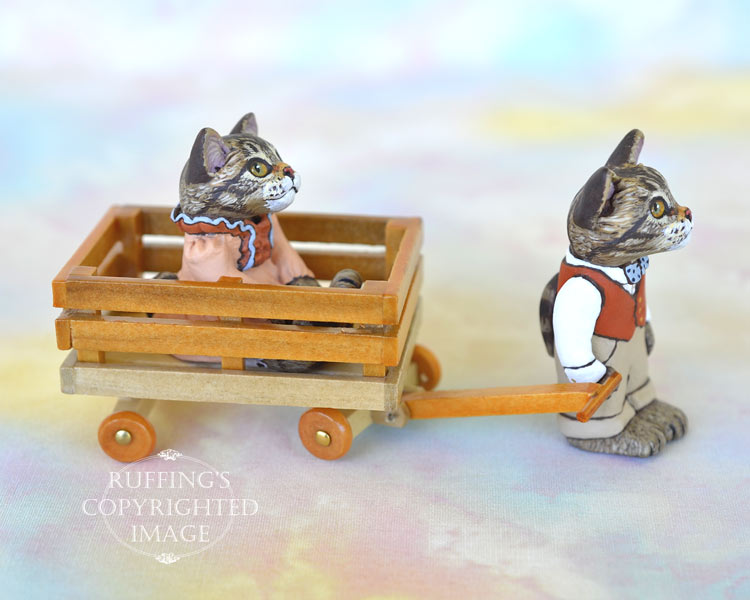 It's too far to the park for her to walk.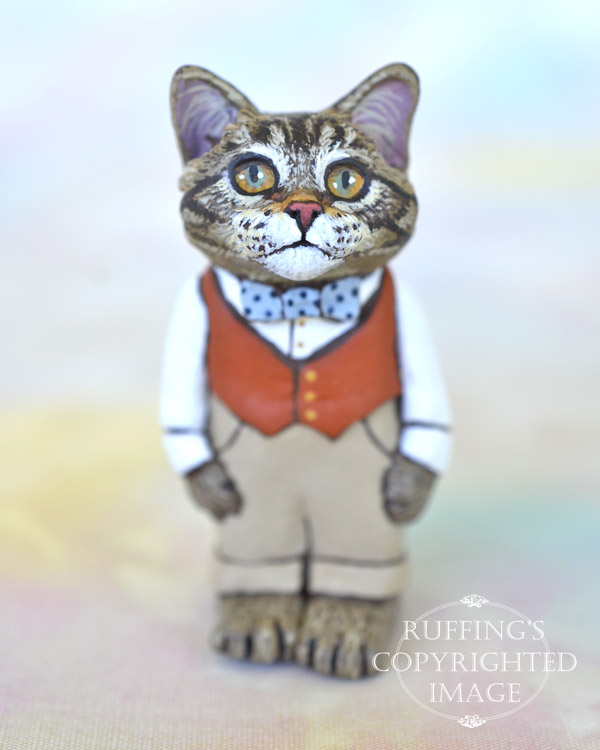 Mama gave Bernie some money for vanilla ice cream, which he has safely tucked away in his pants pocket. He hasn't told Bess, so she will be happily surprised.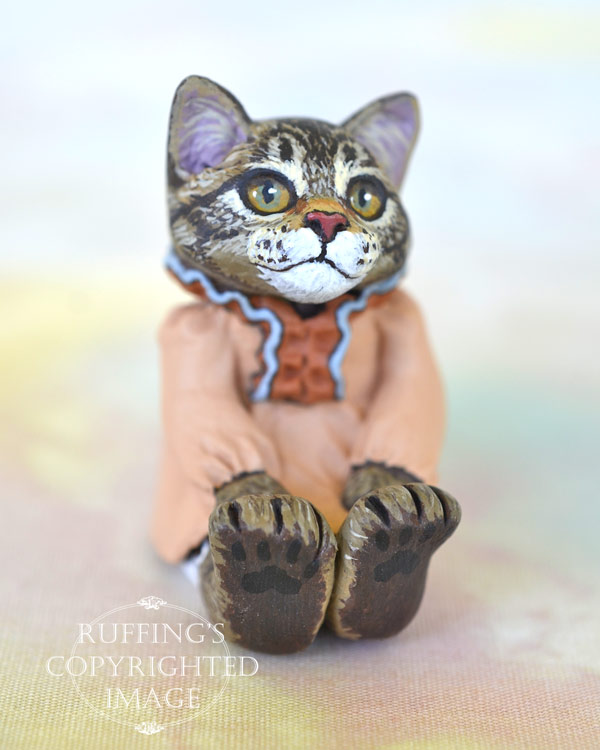 Bess wears a pale orange dress with a burnt orange ruffle that has a light blue border.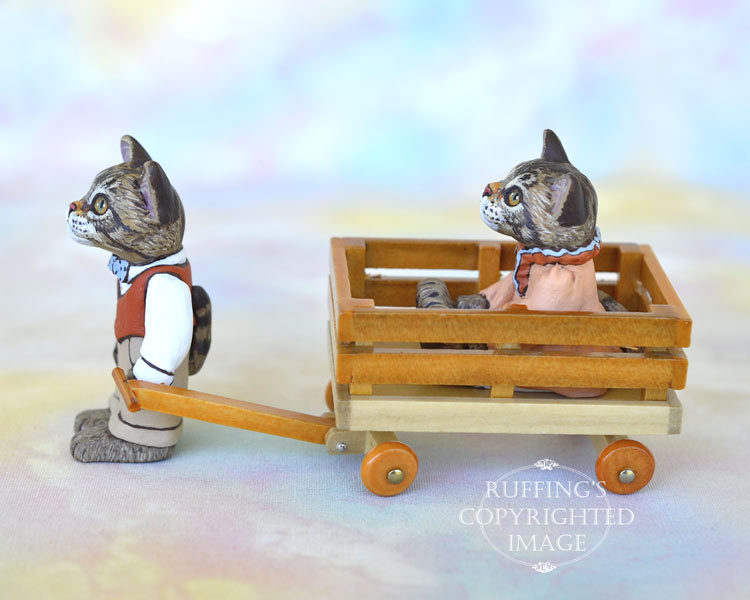 Bernie is well-dressed and looking quite dapper in his white shirt, red-orange vest, and blue polka-dotted bow tie.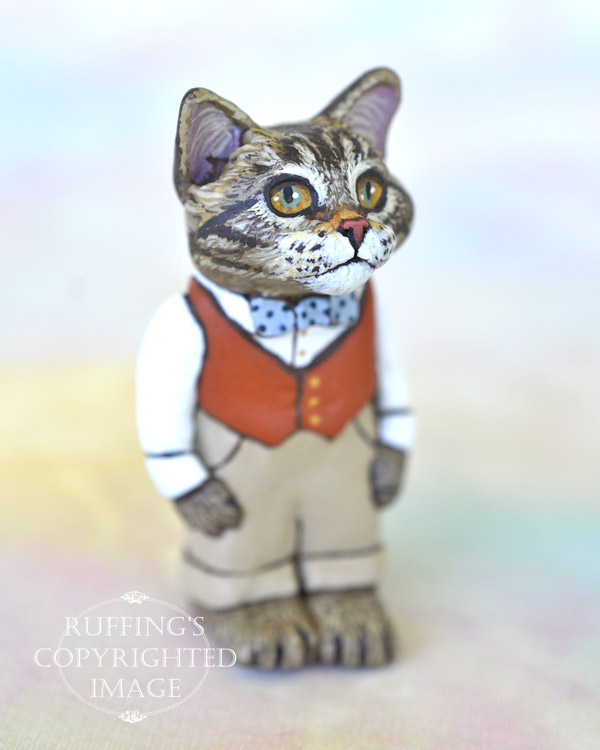 Bernie and Bess are one-of-a-kind works of art, and are meant for display only.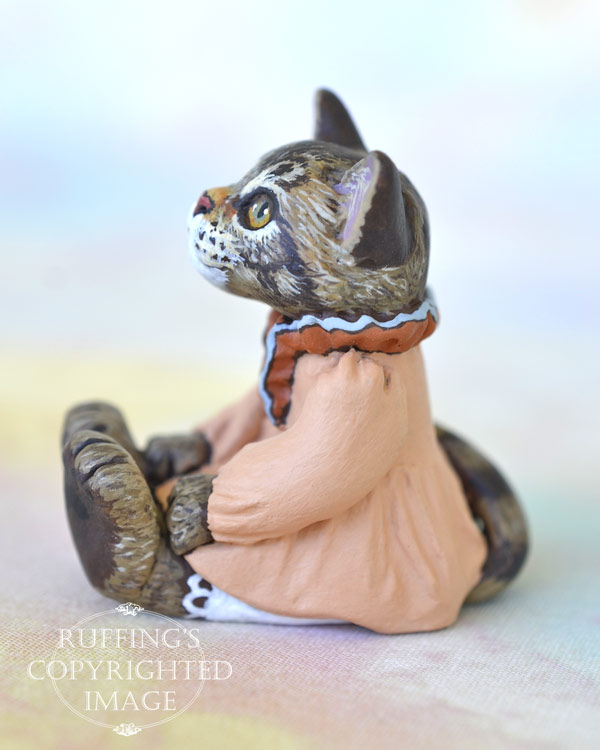 They were sculpted from paperclay in multiple stages, to allow for drying and detailing.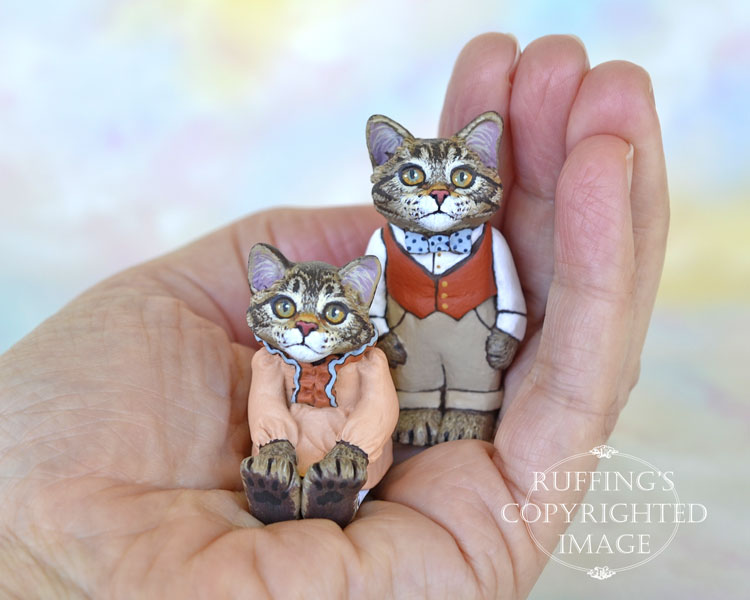 Bernie and Bess were painted under a magnifying light, with tiny brushes, one hair at a time.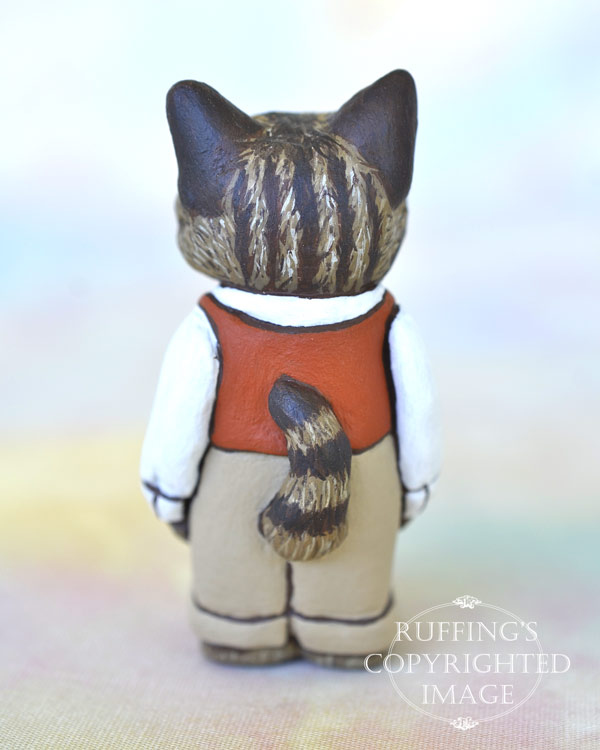 They are signed and sealed with matte varnish for protection and preservation, and come with a certificate of authenticity.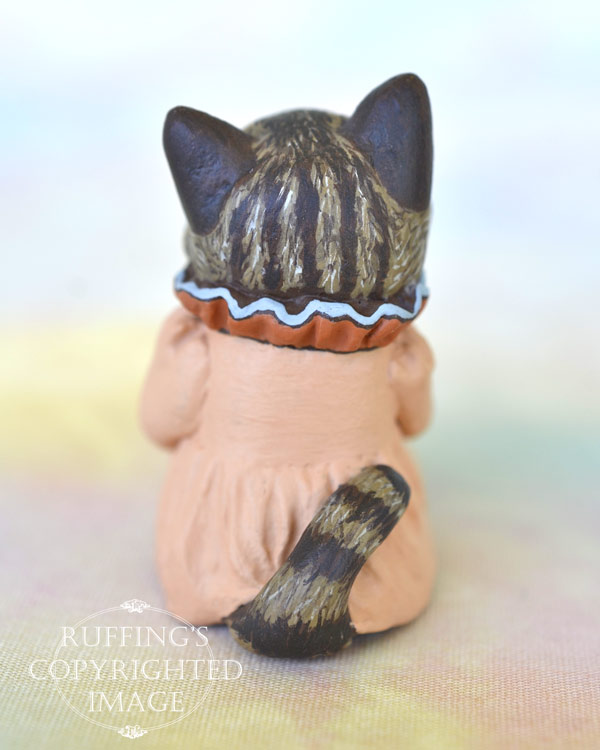 Bernie and Bess are 1:12 scale. (One inch equals one foot.) Bernie is 2 inches tall, and Bess is 1 and 3/8 inches tall.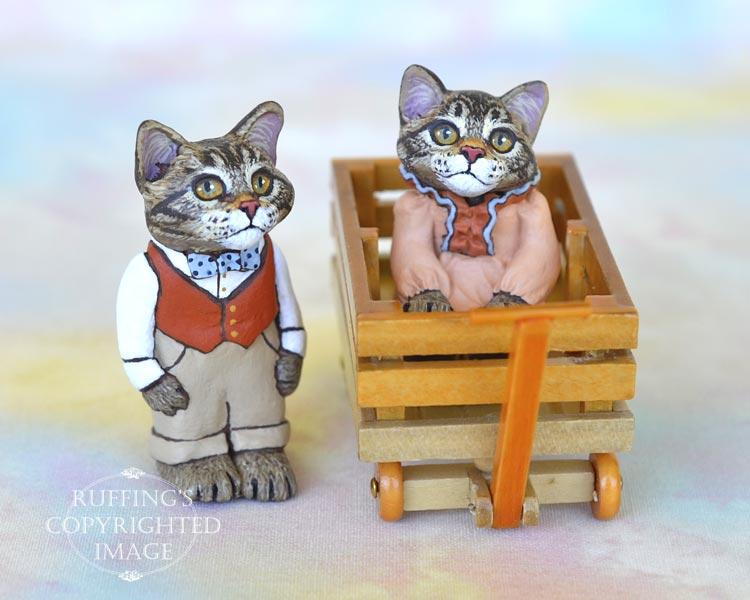 Update: Bernie and Bess have been adopted. Thank you!