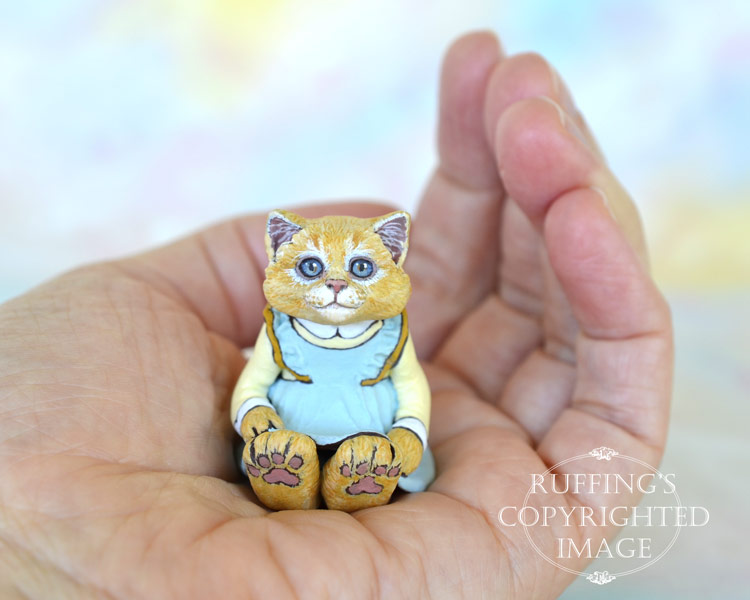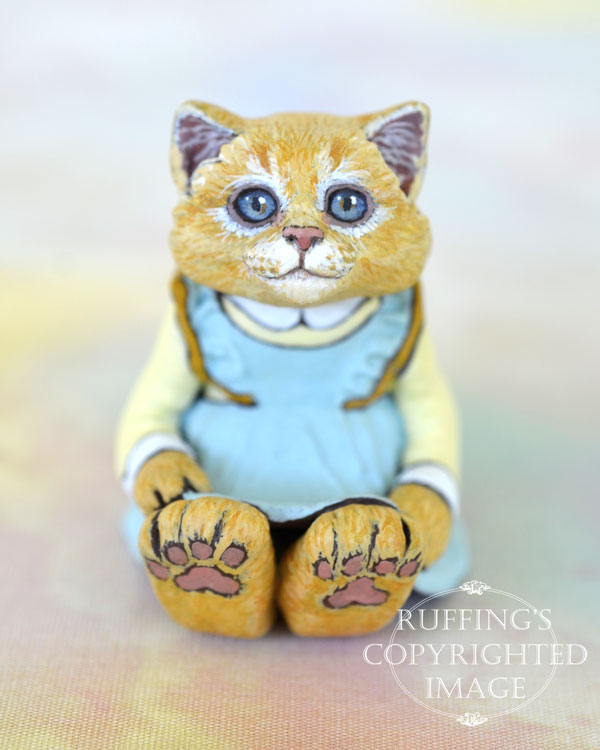 Buffie is a handmade miniature original, one-of-a-kind cat art doll, hand painted and hand sculpted in paperclay by artist Max Bailey.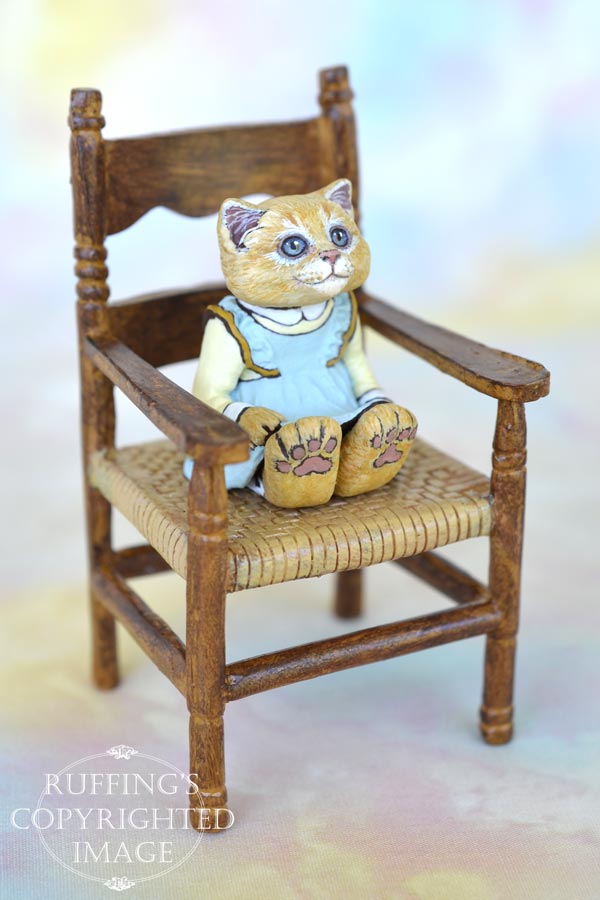 Buffie is a buff-orange tabby kitten with earnest blue-gray eyes and a pretty pink nose.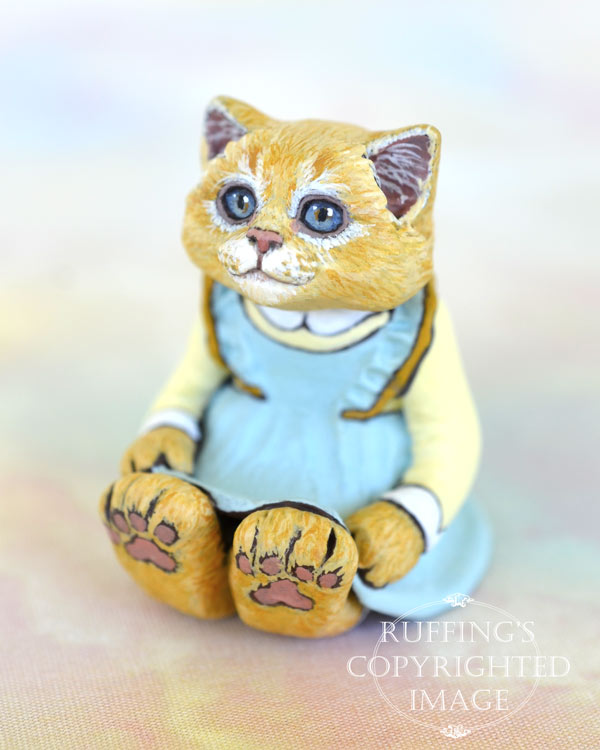 Buffie is a tomboy, although with her sweet face and feminine clothes, you would never think so.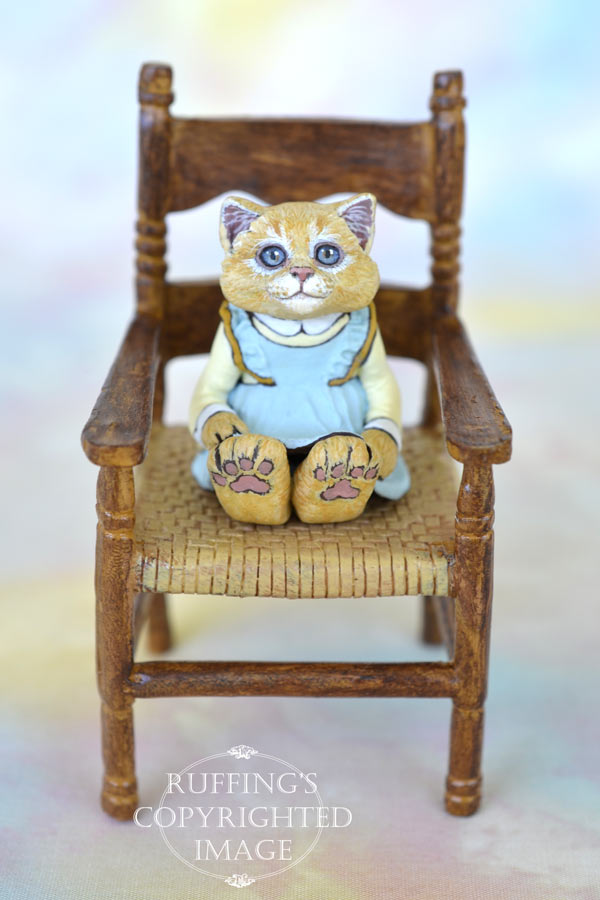 She loves to wrestle with her brothers. She can climb trees faster than they can, and can climb much higher.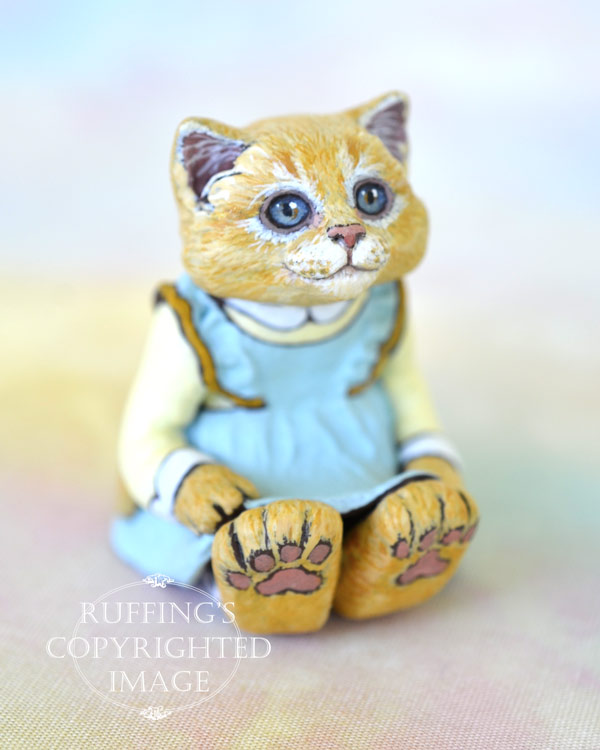 In every race, she is first to the finish line.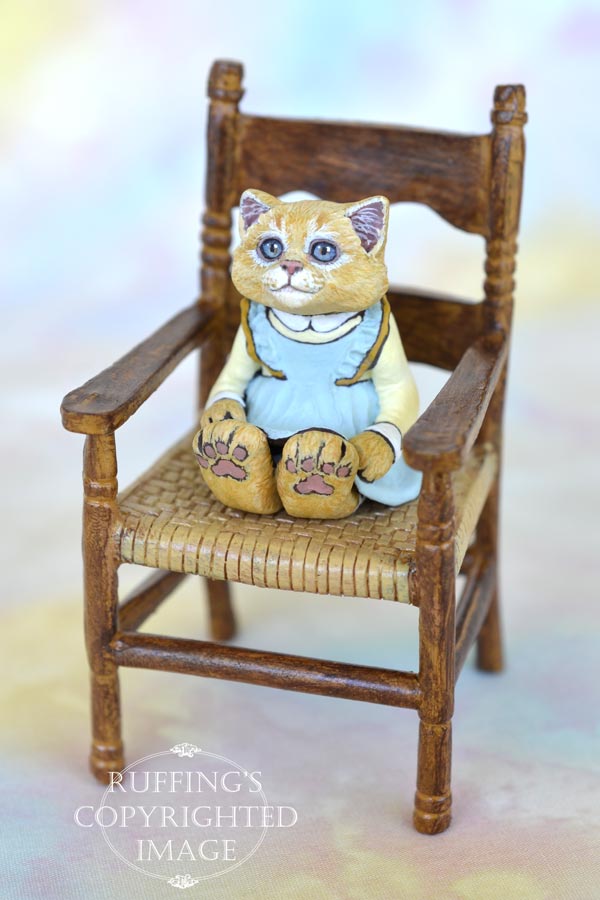 Today, Buffie is dressed in her light turquoise pinafore.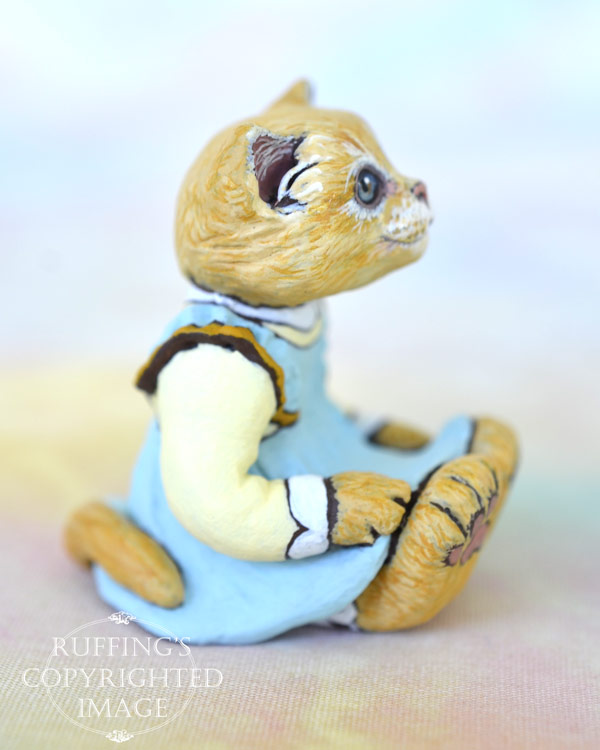 She wears it over a pale yellow blouse that has a white collar and white cuffs.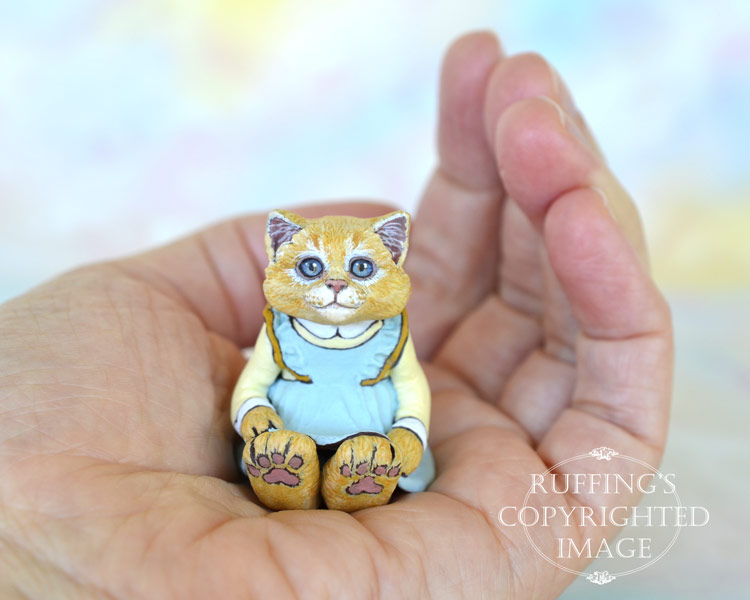 Buffie's wooden chair has a woven tan seat. She has declared it her personal chair, and it comes with her.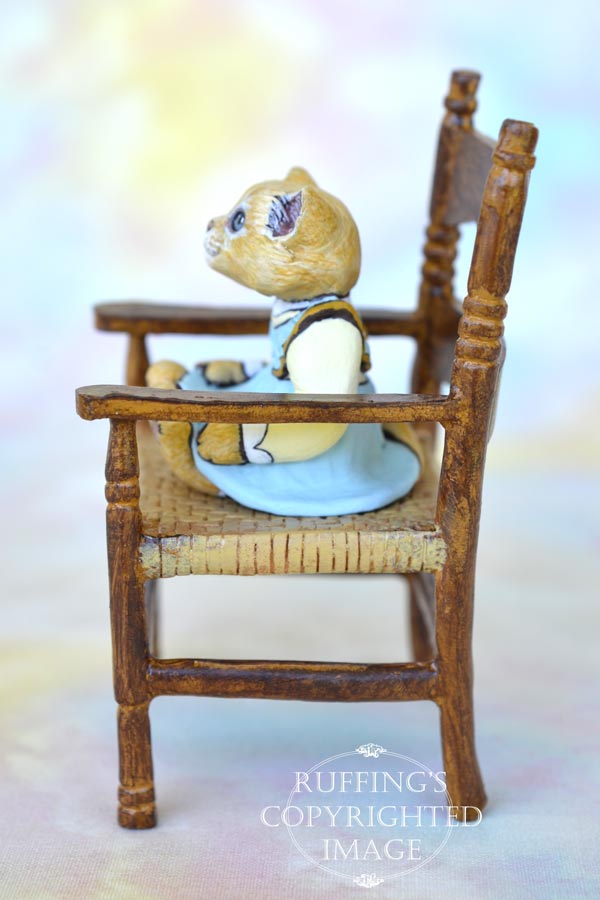 Buffie is a one-of-a-kind work of art, and is meant for display only. She was sculpted from paperclay in multiple stages, to allow for drying and detailing.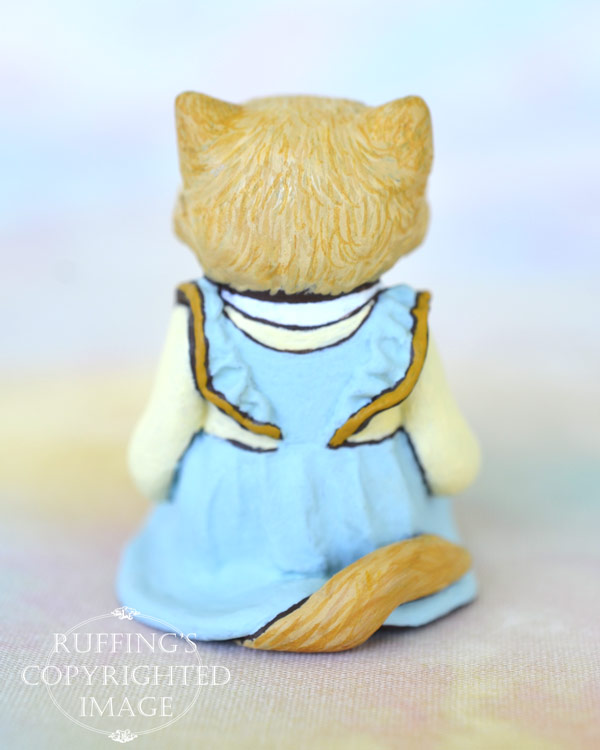 Buffie was painted under a magnifying light, with tiny brushes, one hair at a time. She is signed and sealed with matte varnish for protection and preservation, and comes with a certificate of authenticity.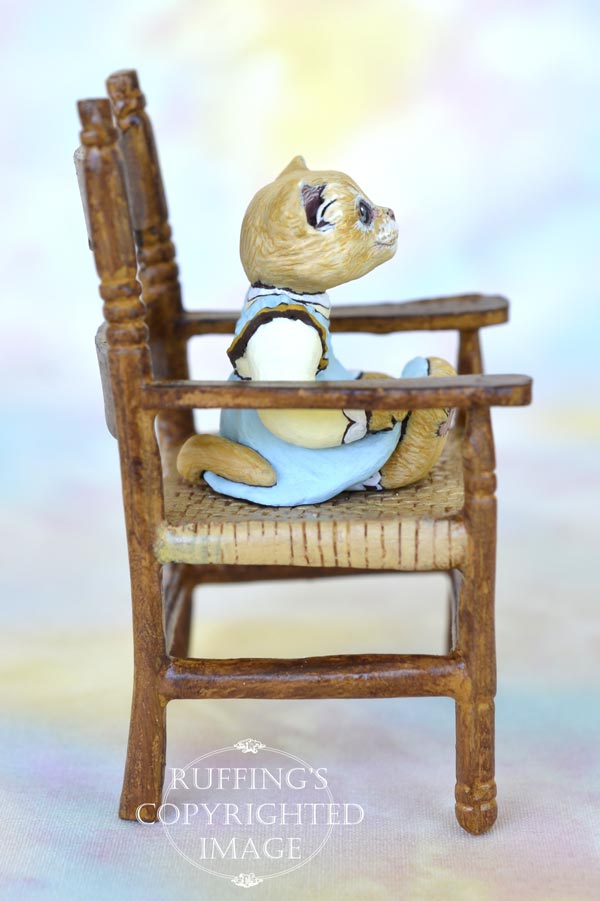 Buffie is 1:12 scale. (One inch equals one foot.) She is 1 and 1/2 inches tall, not including her ears.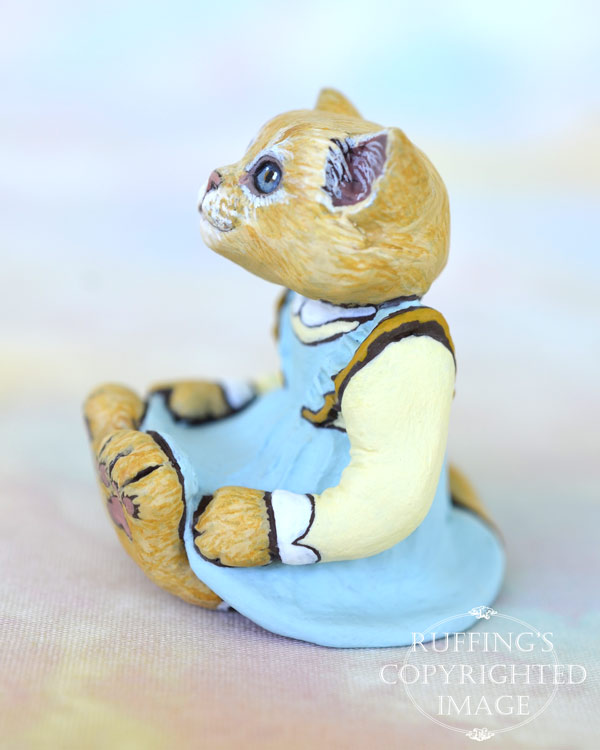 Update: Buffie has been adopted. Thank you!