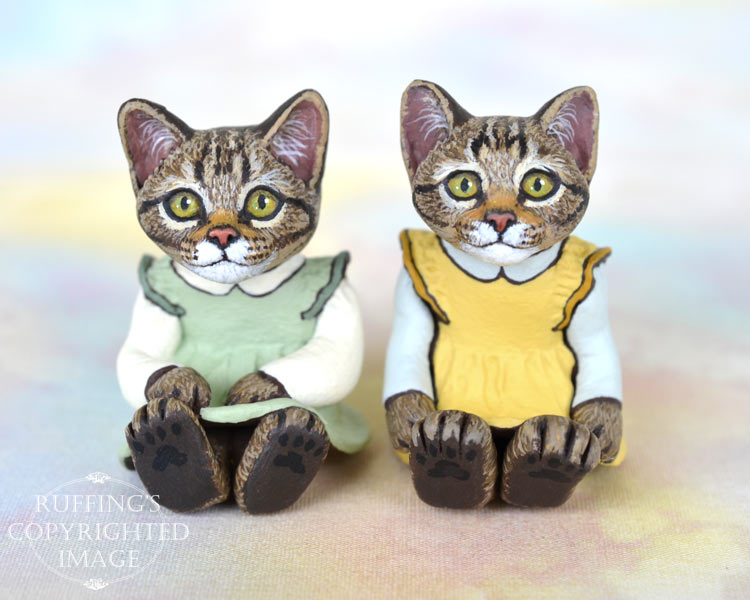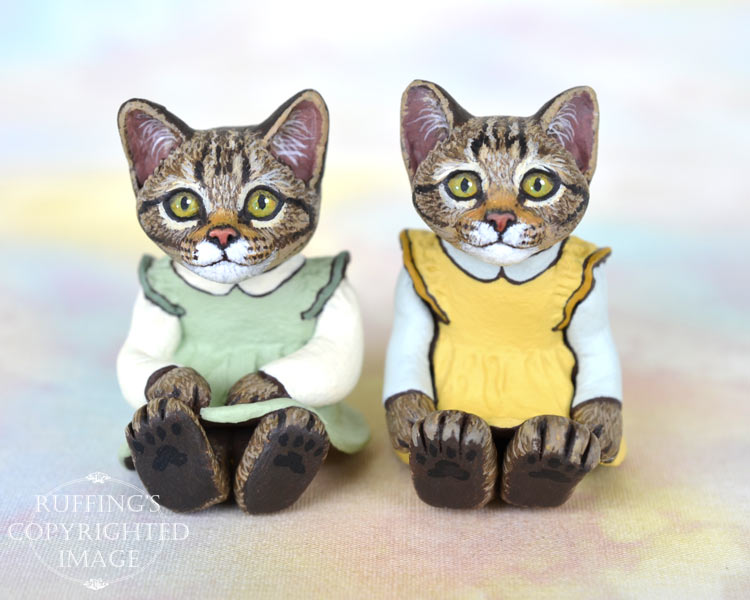 Carly and Cora are handmade miniature original, one-of-a-kind cat art dolls, hand painted and hand sculpted in paperclay by artist Max Bailey.
Carly and Cora are very curious little tabby kittens who have just discovered something on the kitchen table that smells really good.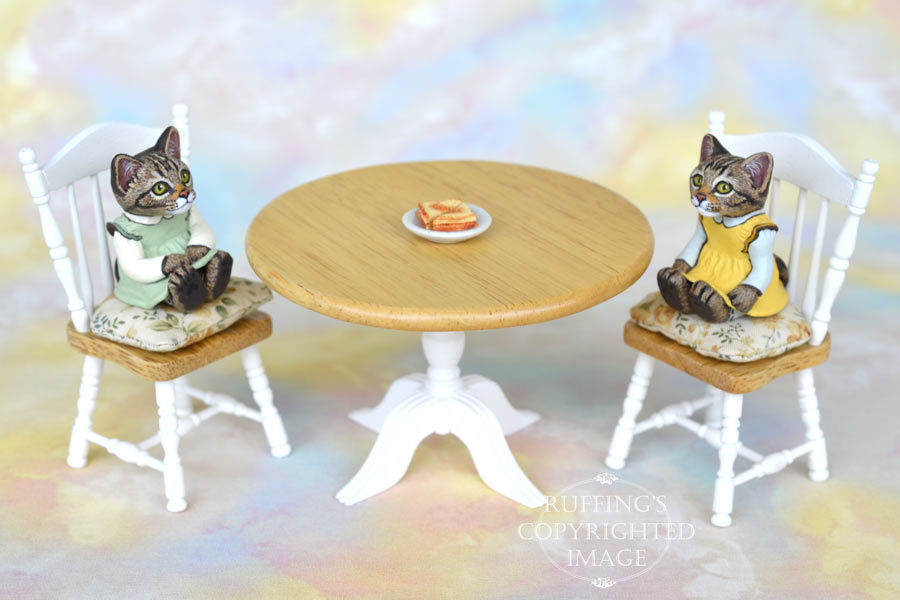 "What is that?" Cora asks Carly.
"I think it's a grilled cheese sandwich," Carly answers.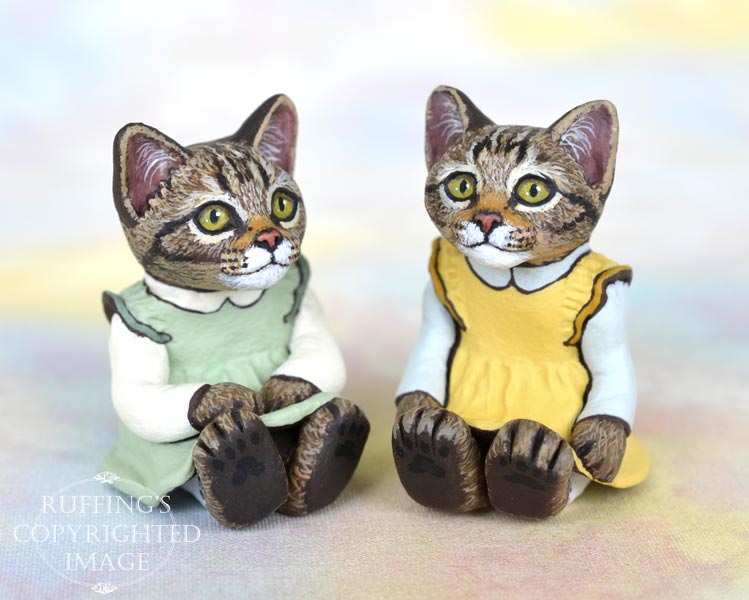 "Is it ours?" asks Cora. Her green eyes get very big.
"It might be, if we eat it right now," Carly says. "Let's split it. You eat the bread half and I'll eat the cheese half."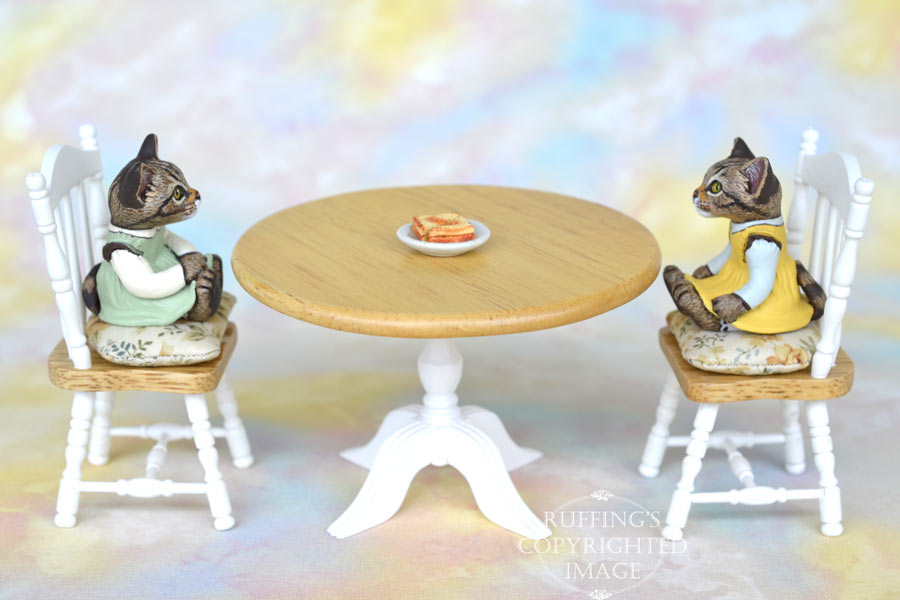 "Will we get in trouble?" Cora asks.
"Well, okay, let's just lick it," Carly answers. "No one will ever notice."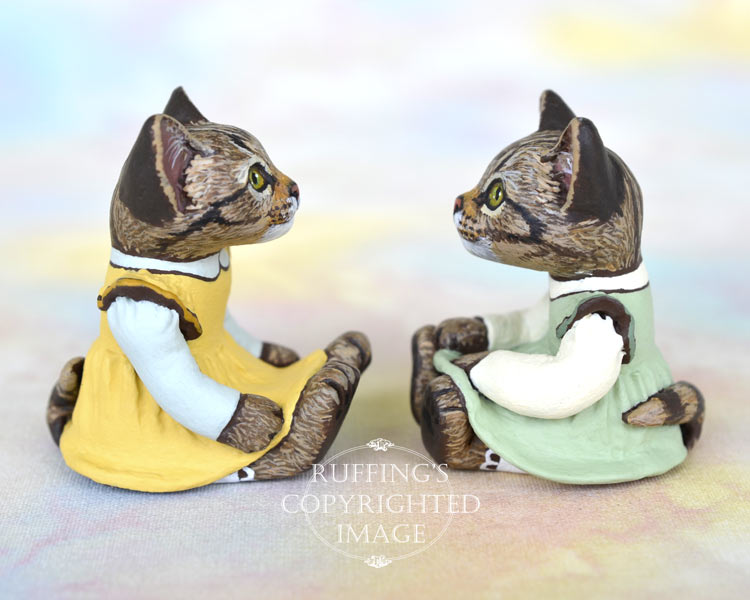 Cora nods solemnly in agreement.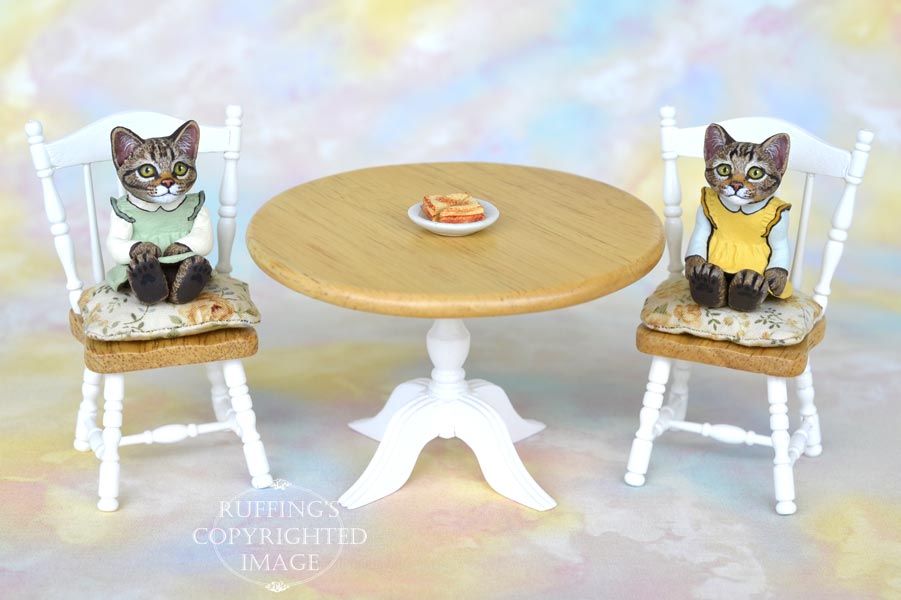 Carly wears a green pinafore with darker green trim on the shoulder ruffles. Her blouse is soft ivory.
Cora's pinafore is sunny yellow with gold trim. She wears it over a pale blue-green blouse.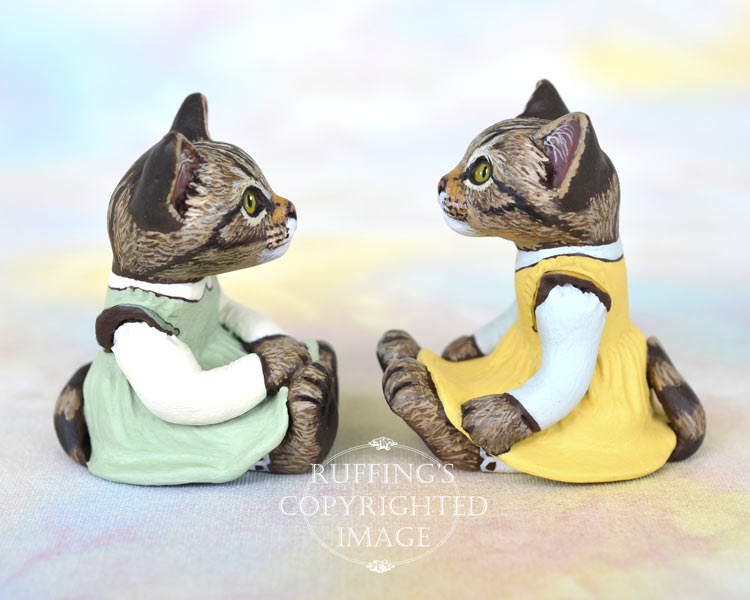 Carly and Cora sit on flowered cushions decorated with golden roses and green leaves. Their white kitchen chairs have wooden seats that match the round kitchen table with the white pedestal base.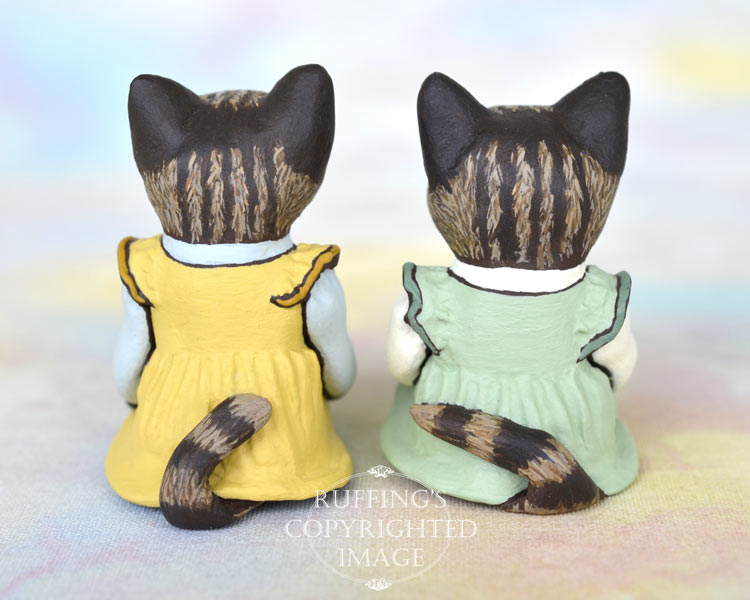 Carly and Cora were painted under a magnifying light, with tiny brushes, one hair at a time. They are signed and sealed with matte varnish for protection and preservation, and come with a certificate of authenticity.
Carly and Cora are 1:12 scale. (One inch equals one foot.) They are 1 and 1/2 inches tall.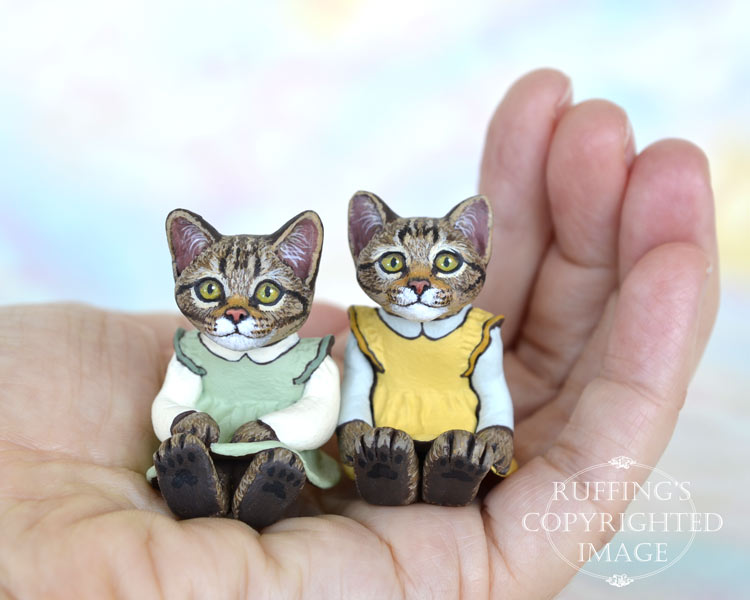 Update: Carly and Cora have been adopted. Thank you!