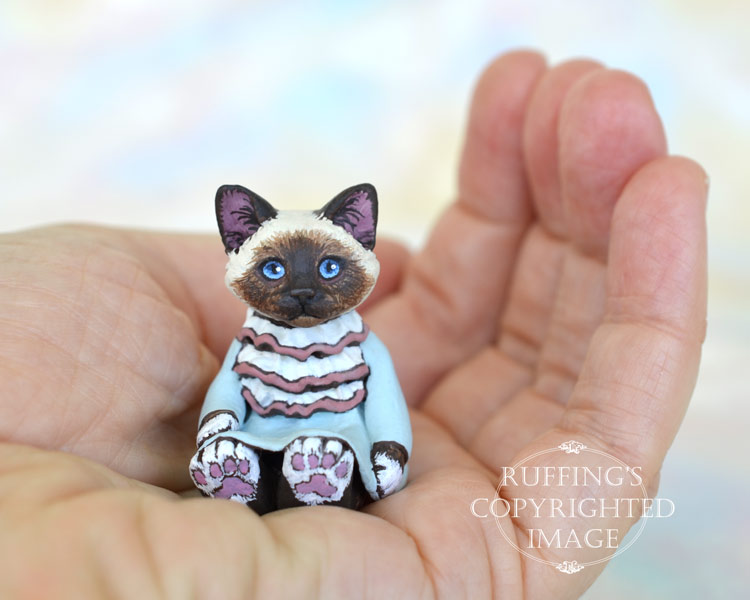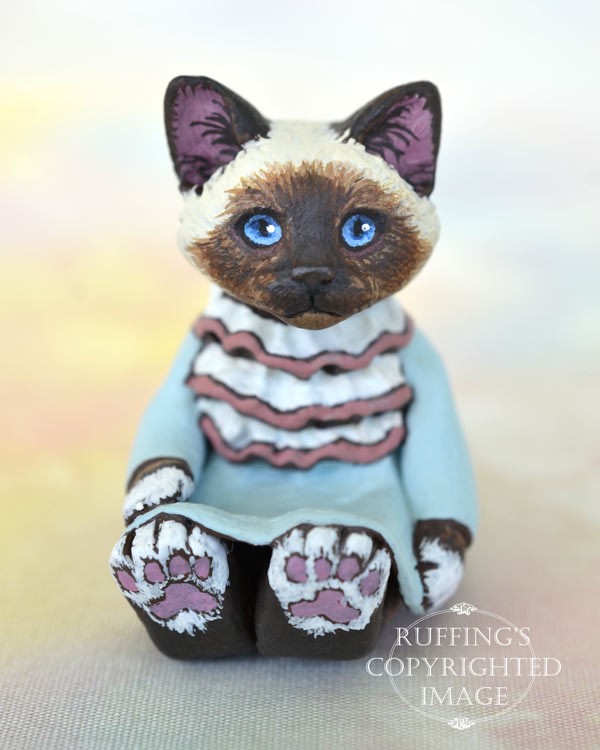 Abigail is a handmade miniature original, one-of-a-kind cat art doll, hand painted and hand sculpted in paperclay by artist Max Bailey.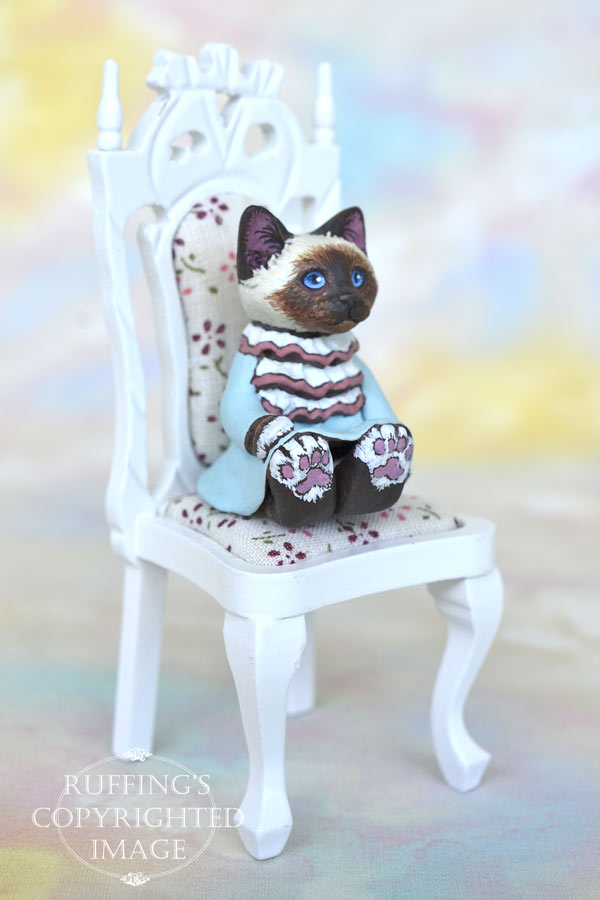 Abigail's eyes are beautifully blue. She is a Birman kitten whose sweet face endears her to everyone who meets her.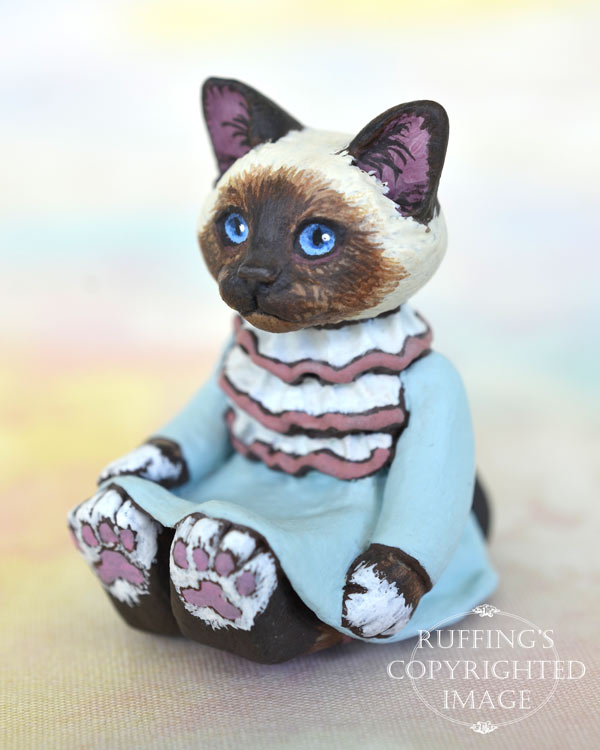 Abigail looks directly at you, wide-eyed and trusting, with an air of innocence.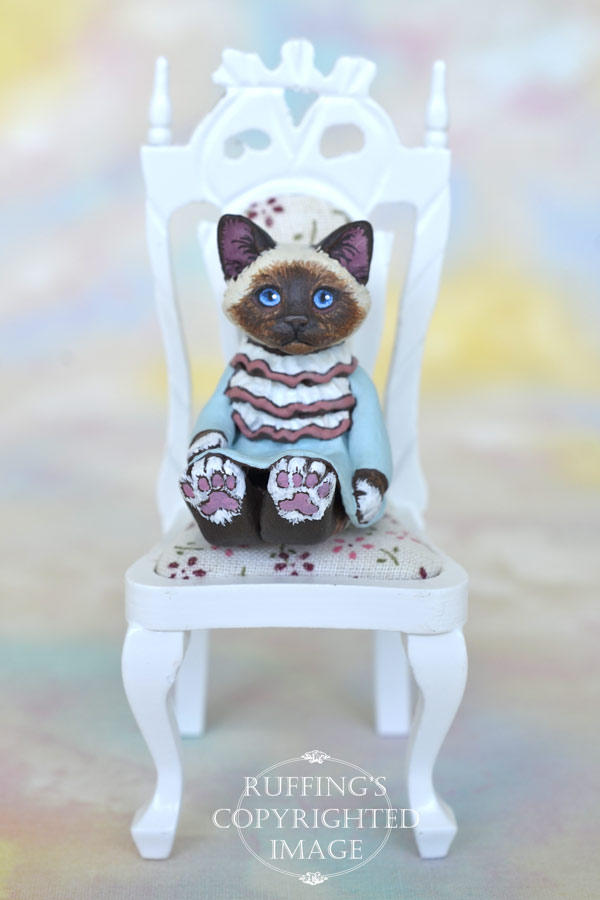 You would never think she would be anything other than well-behaved, which of course she is.
Abigail's pretty blue-green dress has lots of ruffles down the front and around the neck.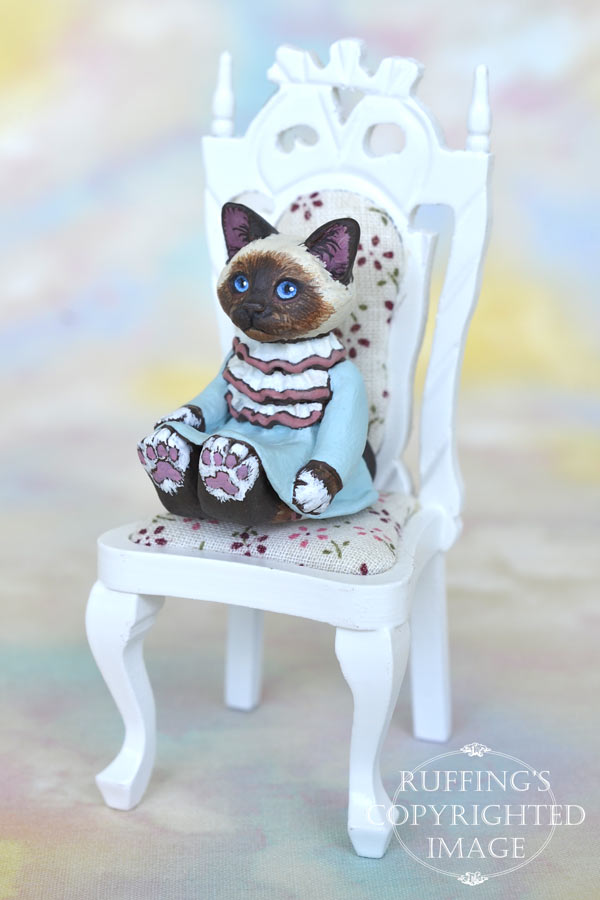 The ruffles are trimmed in mauve.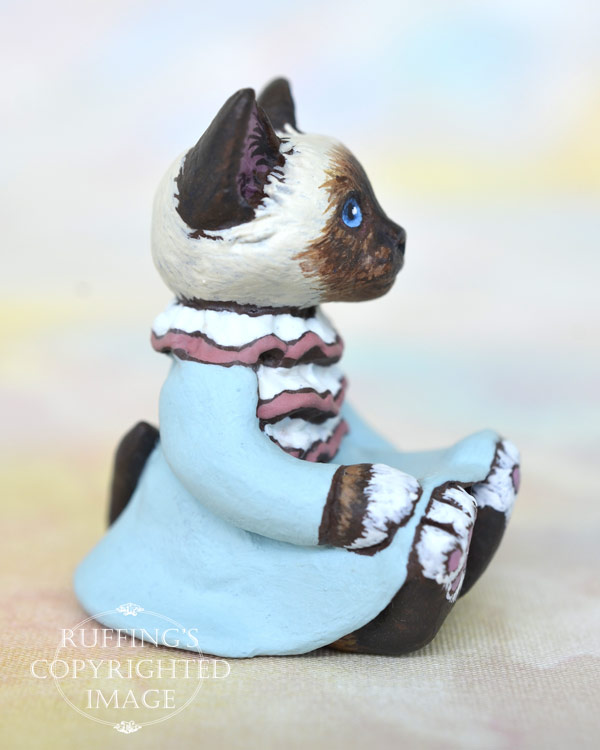 She sits in her white wooden chair, which is carved with spirals and decorative cut-outs.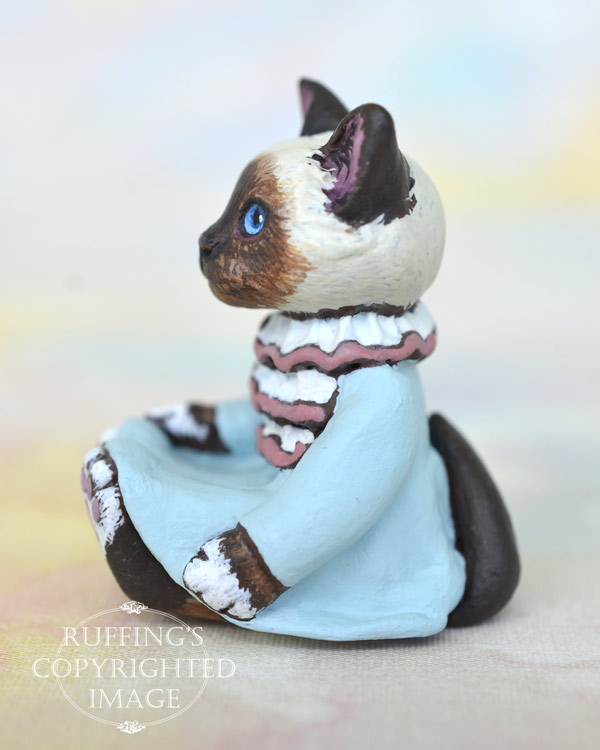 It is her favorite chair and comes with her.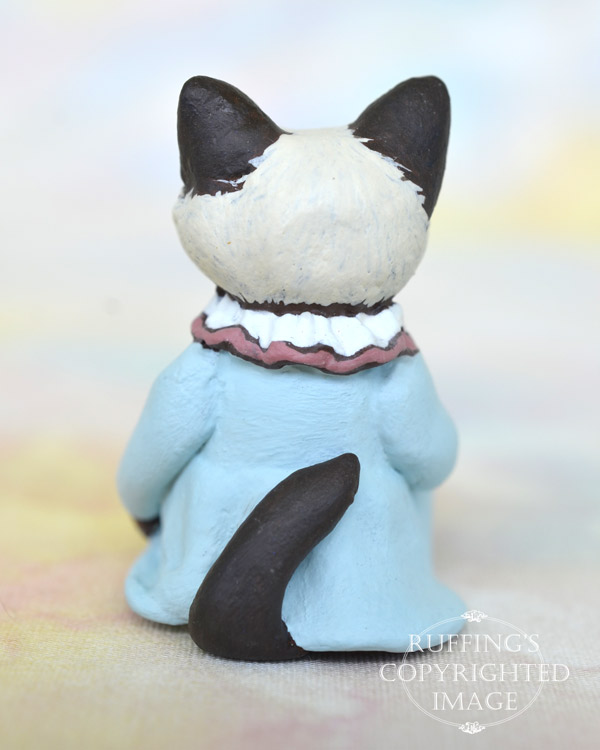 Abigail is a one-of-a-kind work of art, and is meant for display only. She was sculpted from paperclay in multiple stages, to allow for drying and detailing.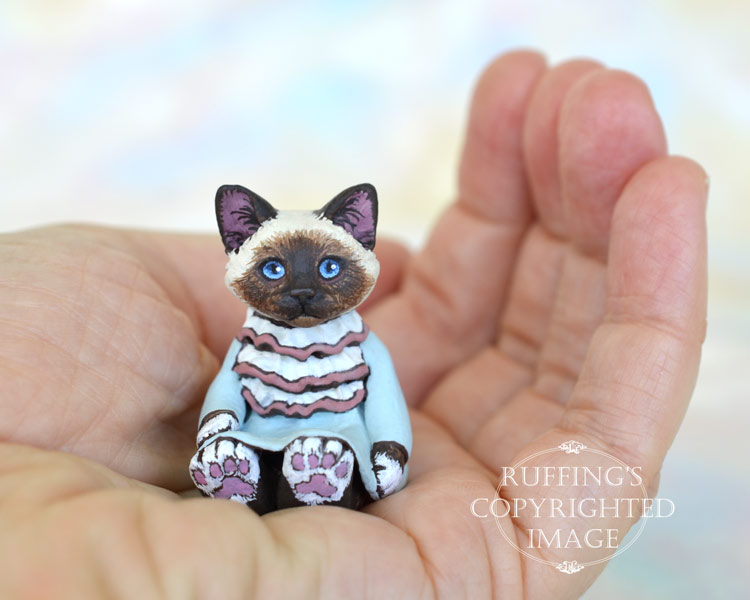 Abigail was painted under a magnifying light, with tiny brushes, one hair at a time. She is signed and sealed with matte varnish for protection and preservation, and comes with a certificate of authenticity.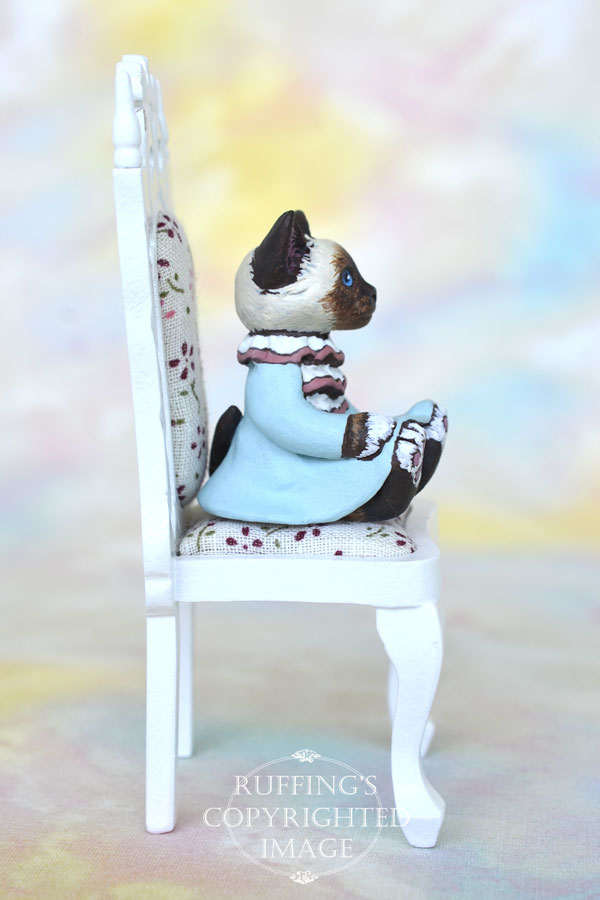 Abigail is 1:12 scale. (One inch equals one foot.) She is 1 and 1/2 inches tall, not including her ears.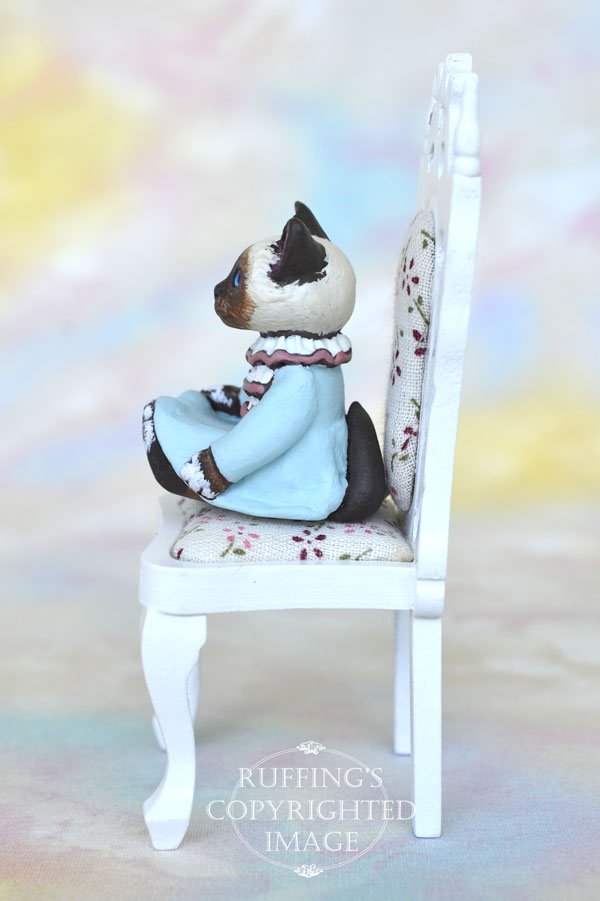 Update: Abigail has been adopted. Thank you!