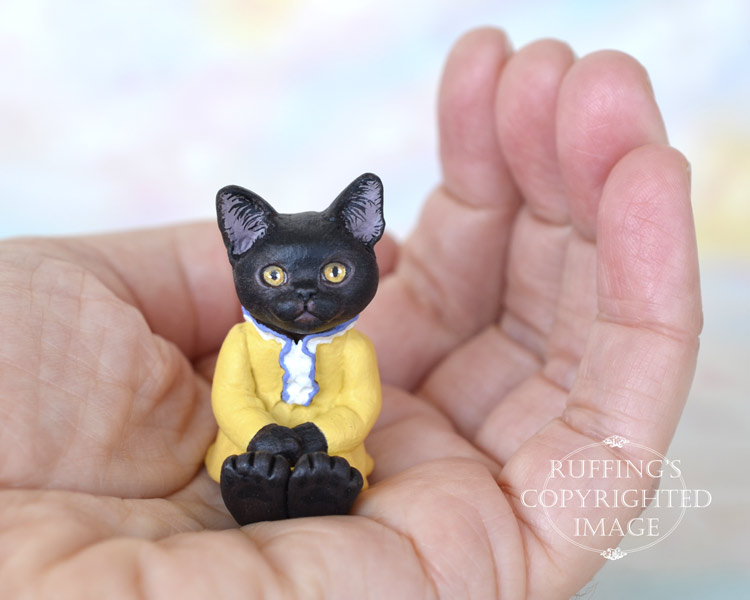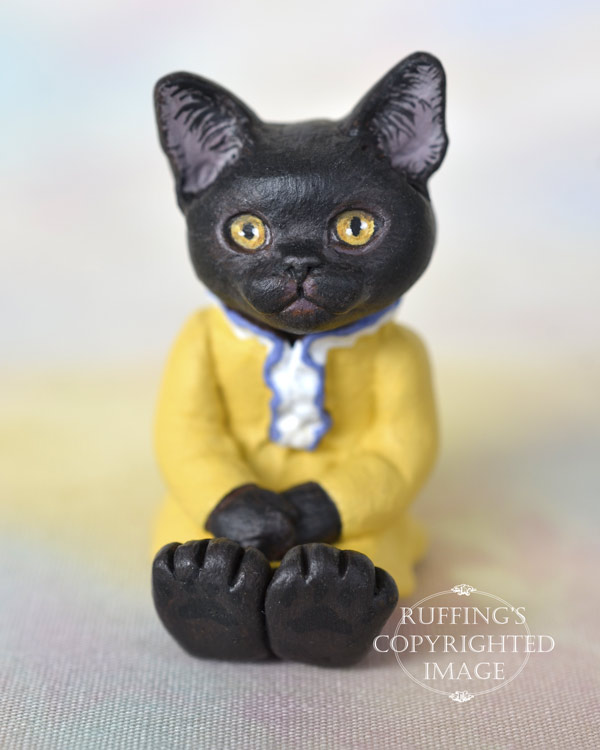 Jetta is a handmade miniature original, one-of-a-kind cat art doll, hand painted and hand sculpted in paperclay by artist Max Bailey.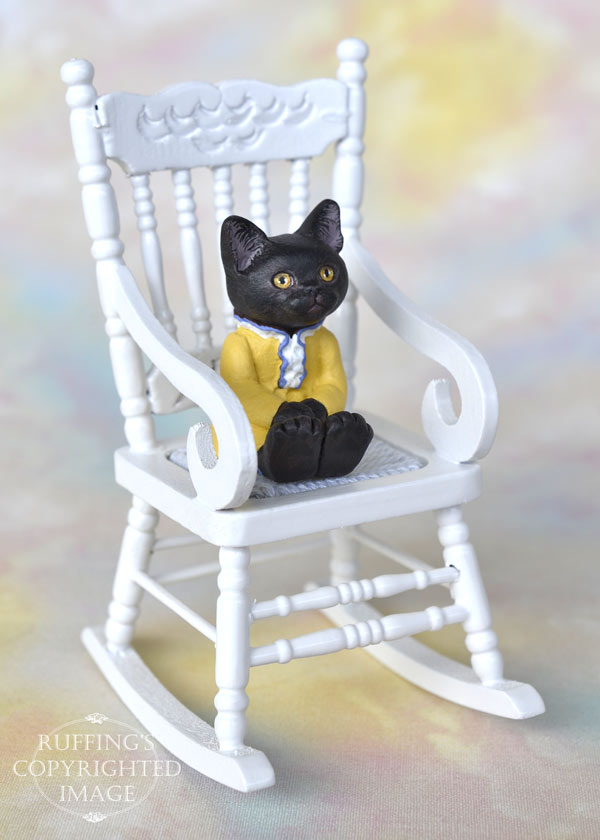 Jetta is a black Bombay kitten with bright amber-yellow eyes.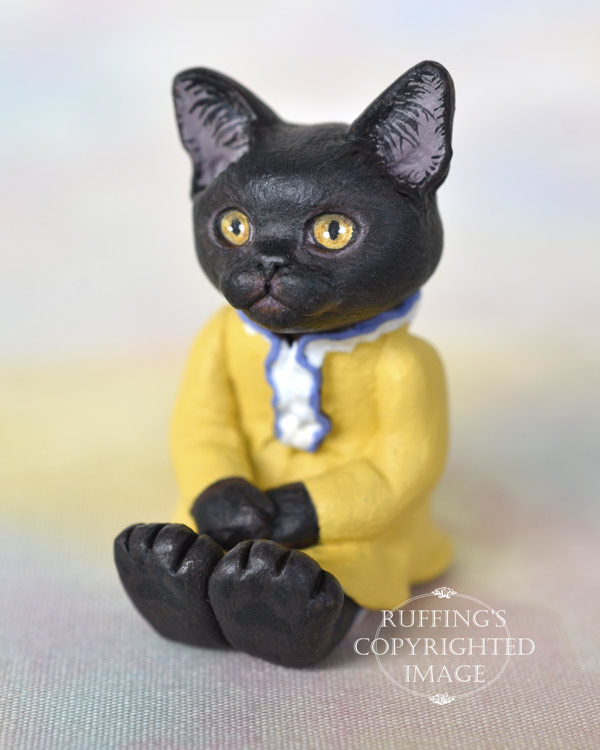 She has a loving heart, and brings joy and good fortune to everyone who meets her.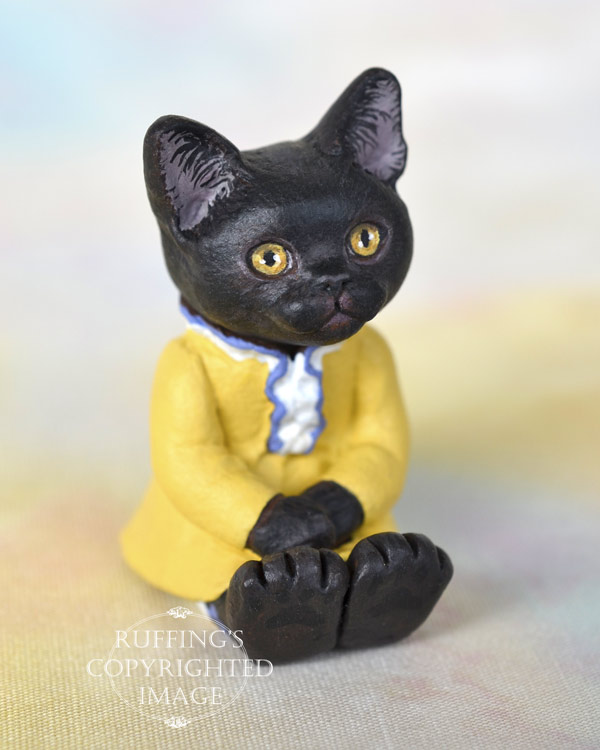 Jetta loves to sit in her white rocking chair, while she waits for her friends to arrive.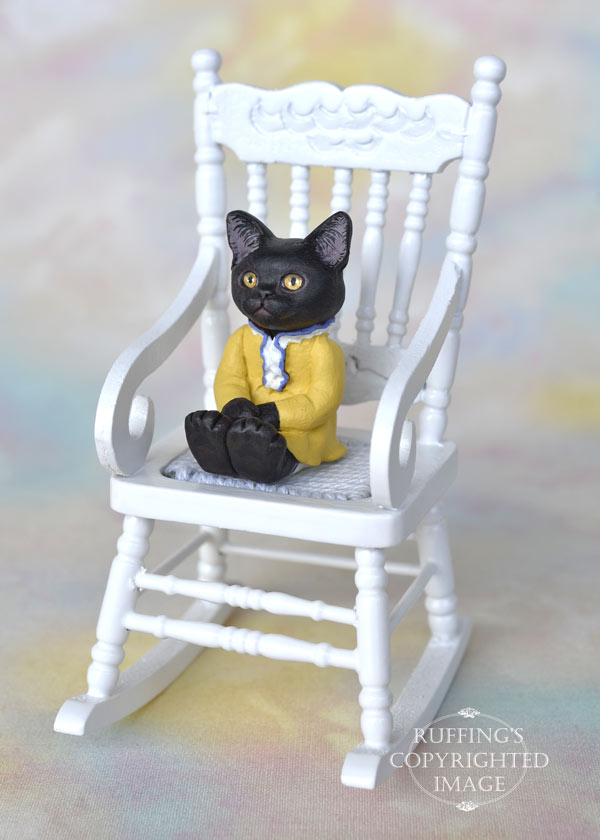 She greets them in her soft voice, and the conversation is always pleasant.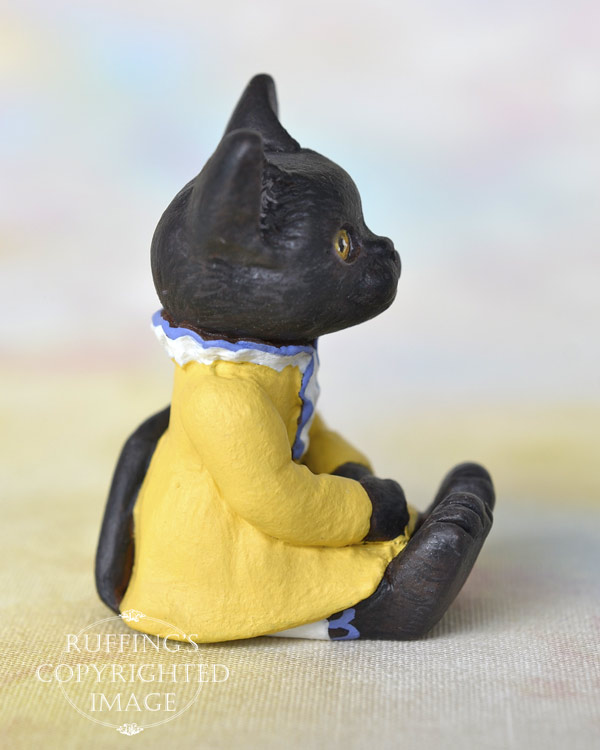 She has a kind word for each of them, and her advice is always helpful.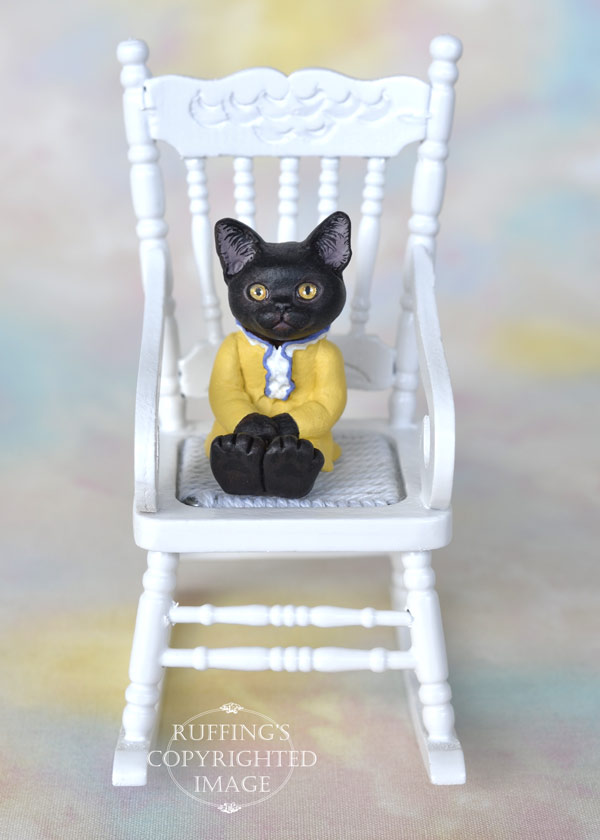 Her optimism is contagious, and her guests leave happier than when they arrived.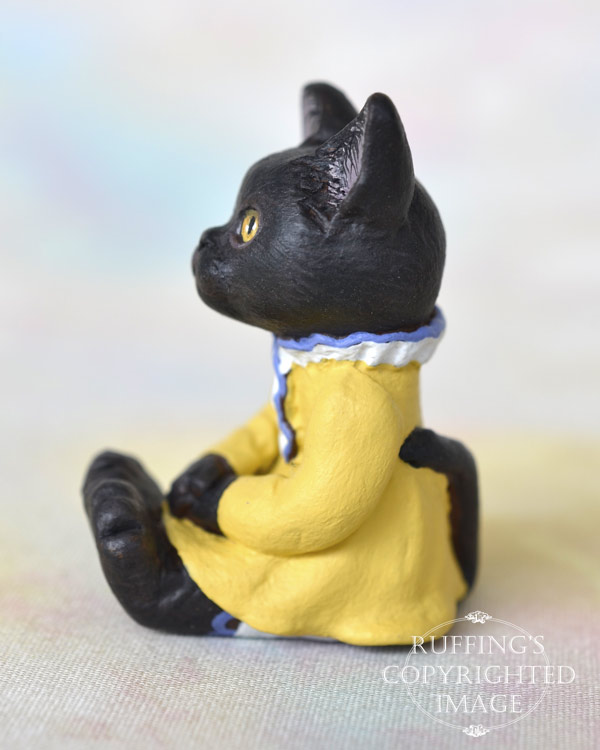 Jetta wears a simple golden-yellow dress that looks lovely with her eyes. It has a white ruffle around the neck and down the front. The ruffle is trimmed in blue.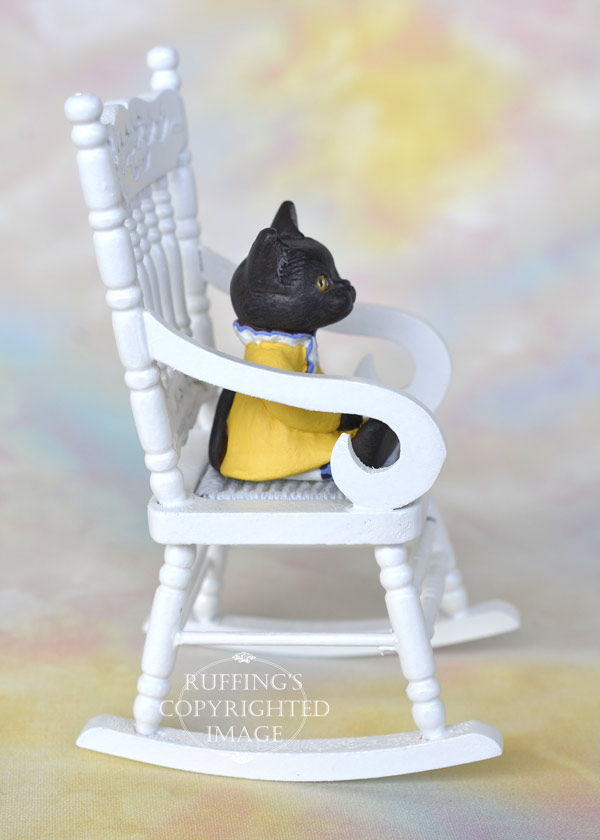 Jetta is a one-of-a-kind work of art, and is meant for display only. She was sculpted from paperclay in multiple stages, to allow for drying and detailing.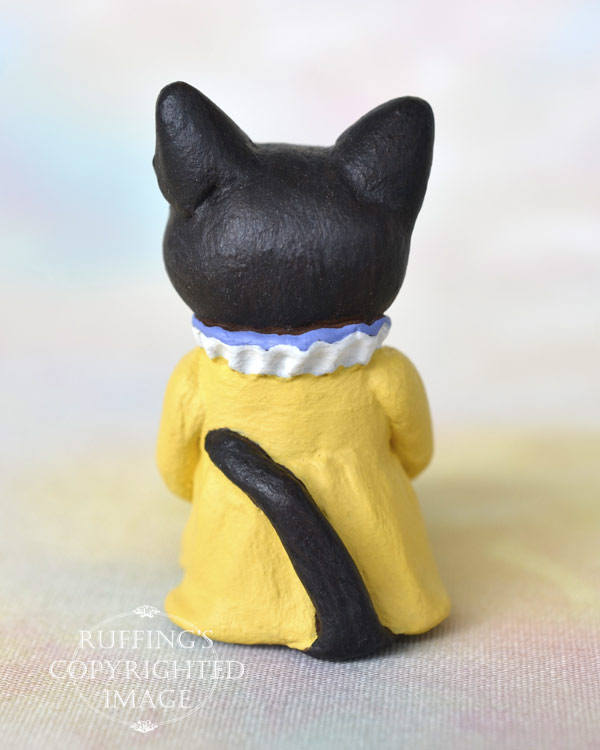 Jetta was painted under a magnifying light, with tiny brushes, one hair at a time. She is signed and sealed with matte varnish for protection and preservation, and comes with a certificate of authenticity.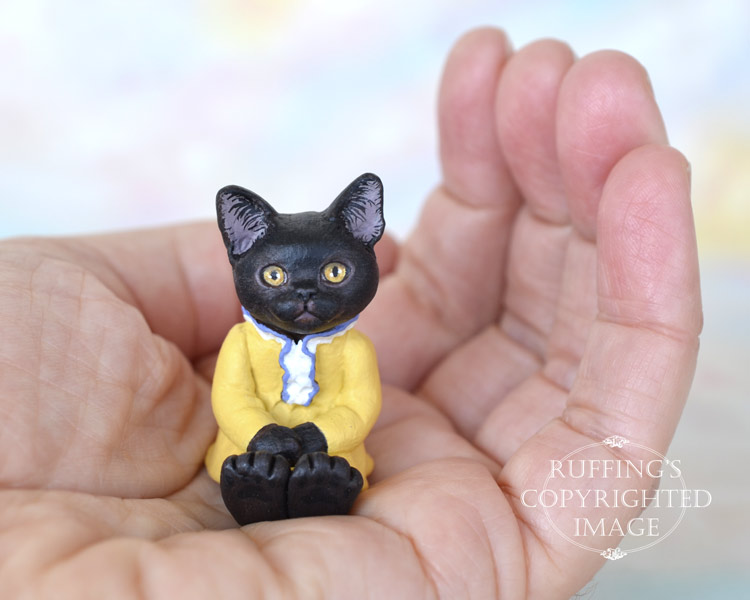 Jetta is 1:12 scale. (One inch equals one foot.) She is 1 and 1/2 inches tall.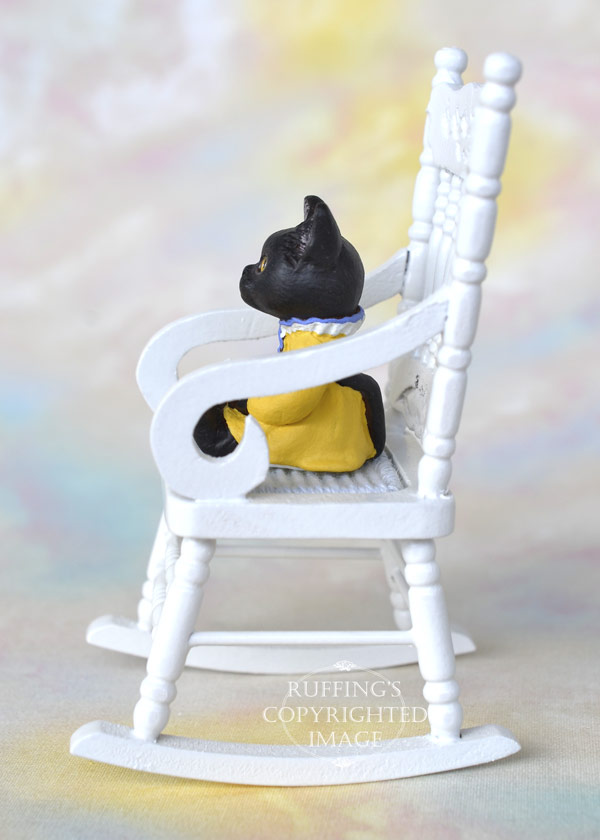 Update: Jetta has been adopted. Thank you!