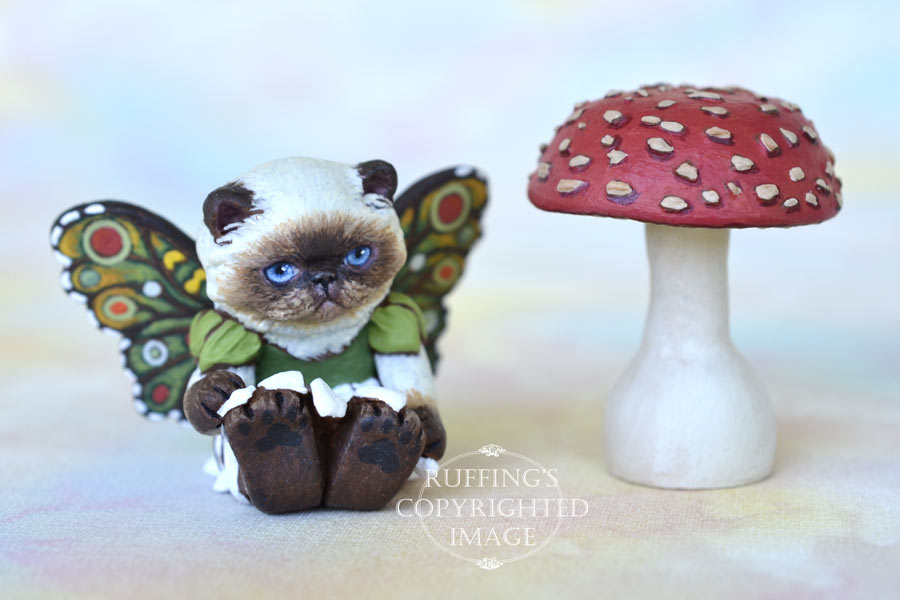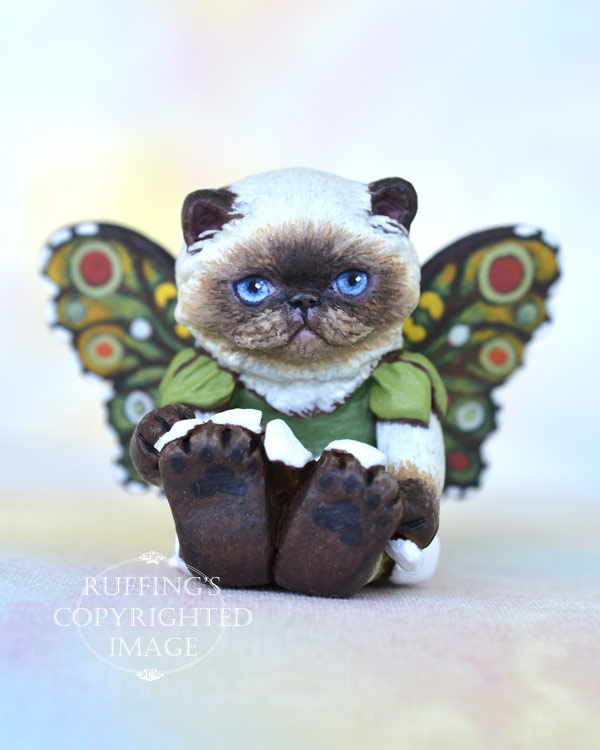 Fern is a handmade miniature original, one-of-a-kind cat art doll, hand painted and hand sculpted in paperclay by artist Max Bailey.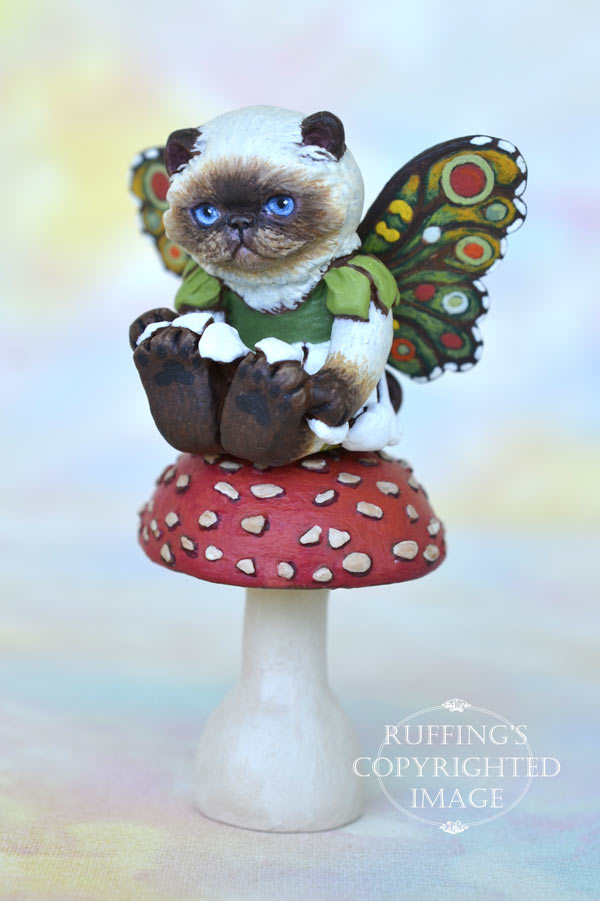 Fern is a woodland Himalayan fairy kitten, known to all the creatures who inhabit the woods.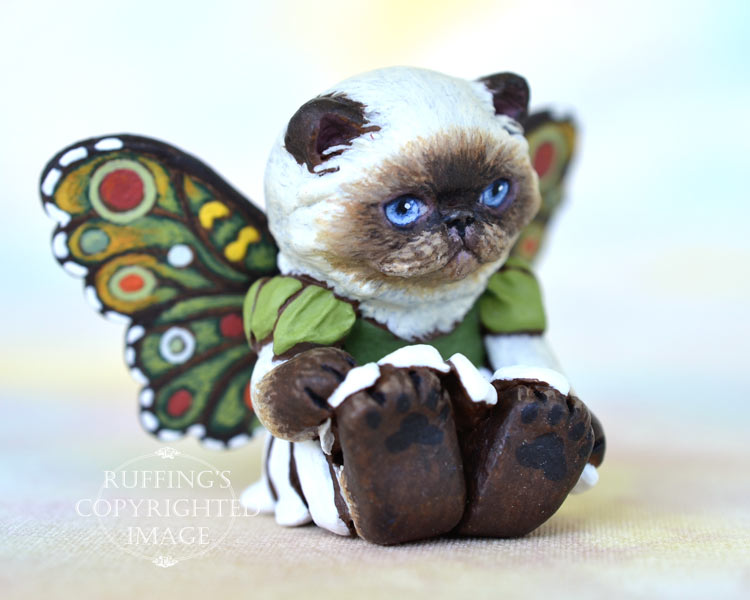 From her seat atop a mushroom, Fern greets the deer, the turtles, the chipmunks, the squirrels, the birds, and the butterflies.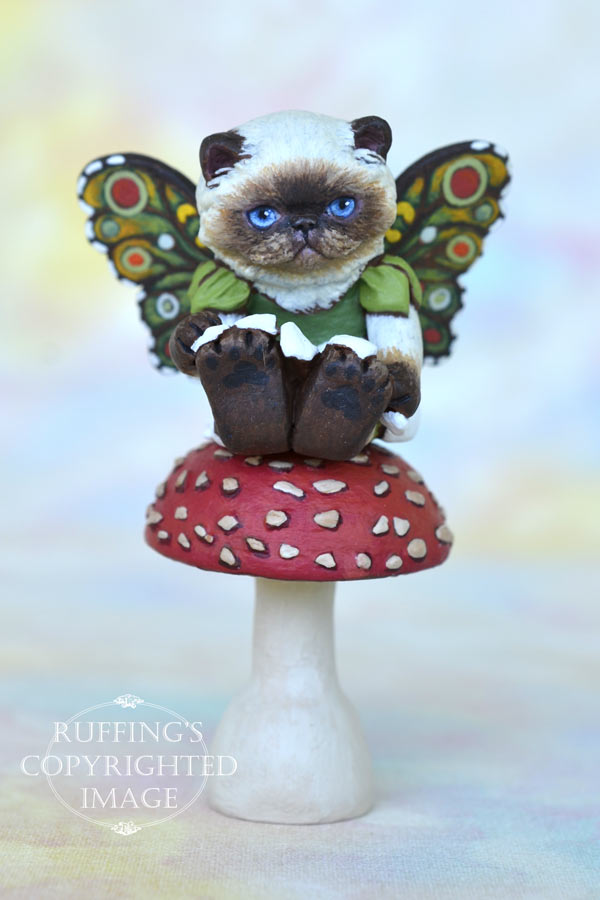 "Good morning, and how are you today?" she asks them. They stop to chat, then go on their way.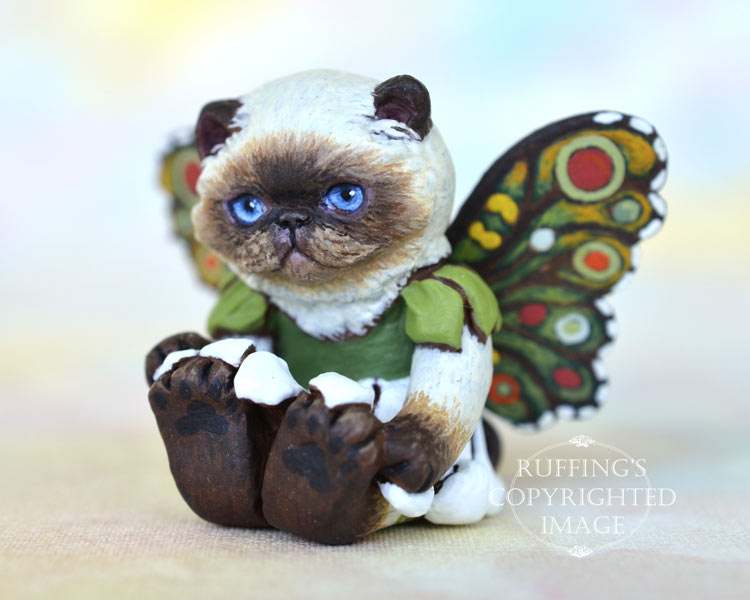 Some are more talkative than others, but they all leave behind their wishes for her to have a lovely day.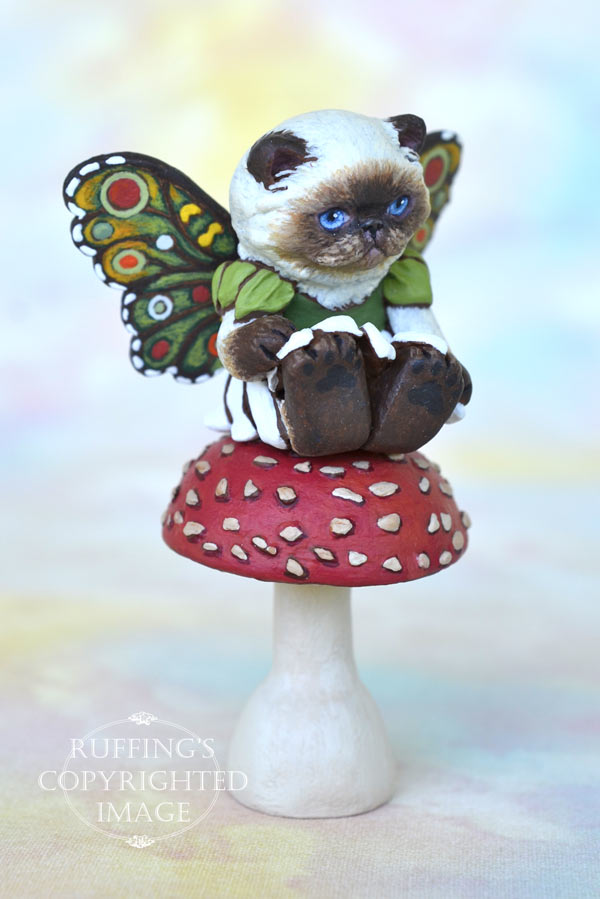 Fern is very accomplished. She makes all of her own clothes.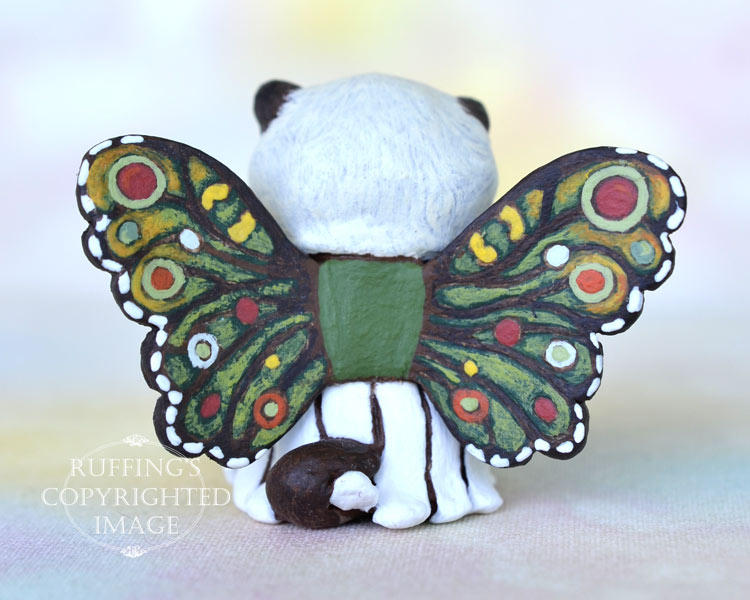 She created her dress from green leaves and daisy petals, and the colors set off her lovely wings.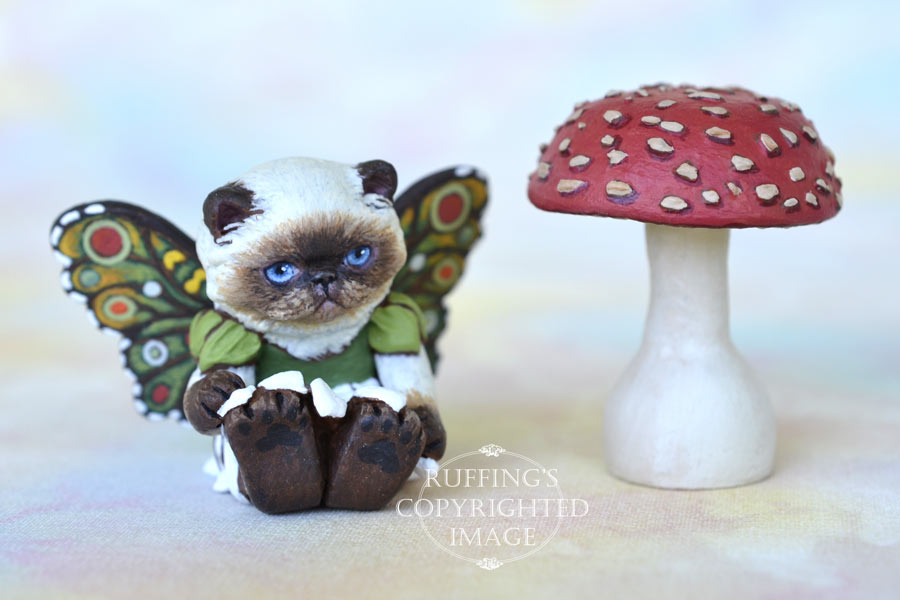 Fern's wings are sculpted in paperclay, just like herself.They are painted in woodland colors of green, brown, and gold, with accents of red, orange, and very pale green.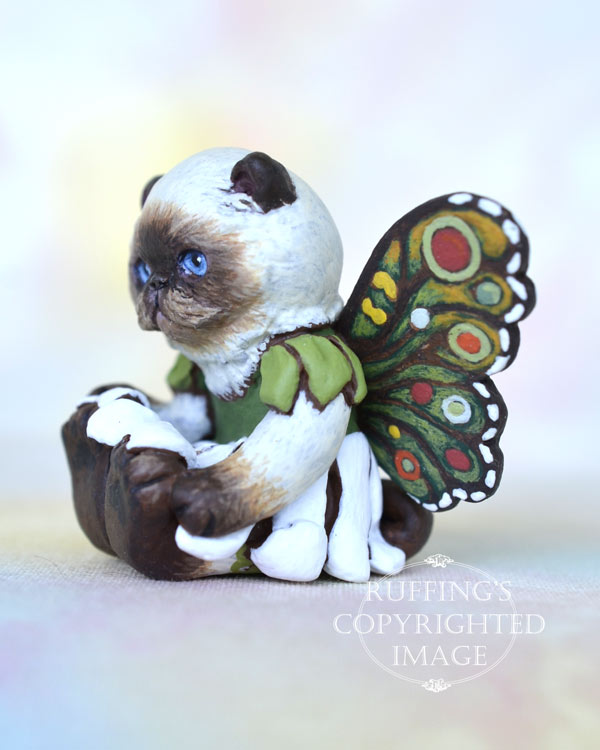 Her mushroom was also designed and sculpted in paperclay, and its cap is painted in red-orange. It is also signed.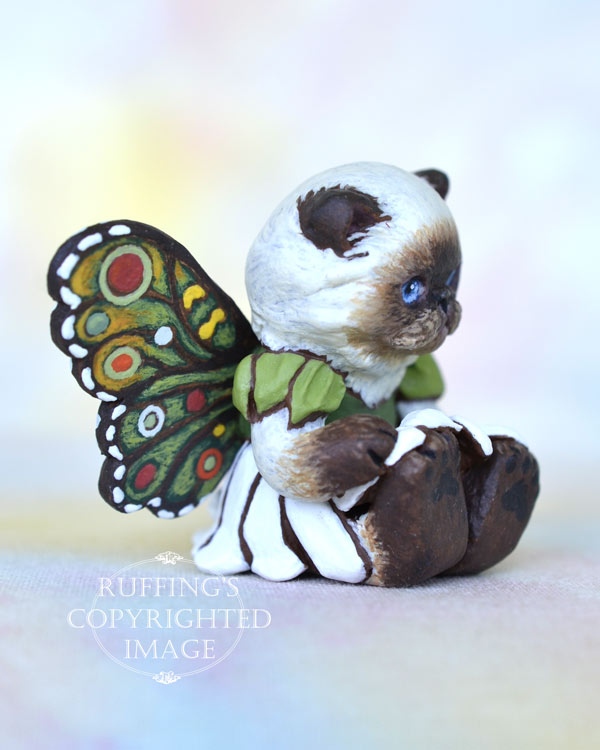 Fern is a one-of-a-kind work of art, and is meant for display only. She was sculpted from paperclay in multiple stages, to allow for drying and detailing.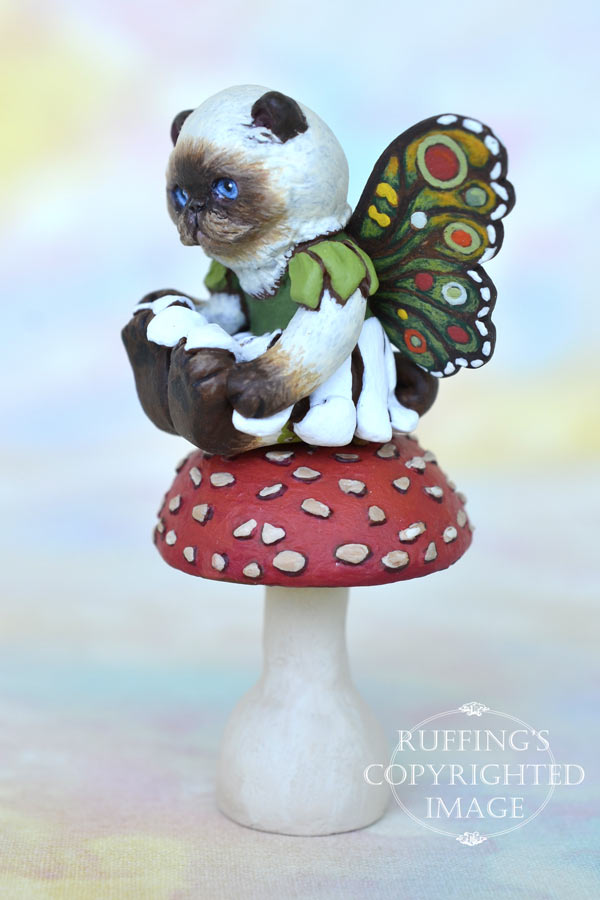 Fern was painted under a magnifying light, with tiny brushes, one hair at a time. She is signed and sealed with matte varnish for protection and preservation, and comes with a certificate of authenticity.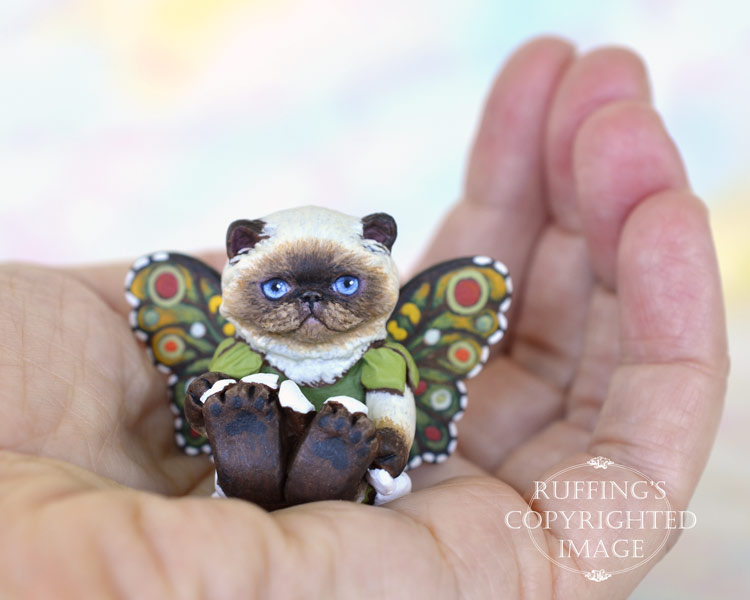 Fern is 1:12 scale. (One inch equals one foot.) She is 1 and 3/8 inches tall. Her mushroom is 1 and 5/8 inches tall.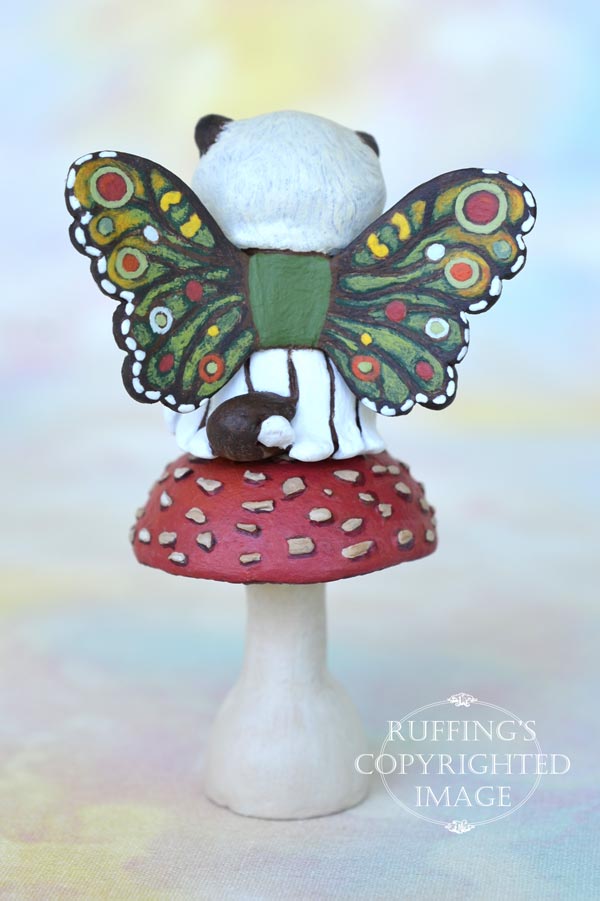 Update: Fern has been adopted. Thank you!