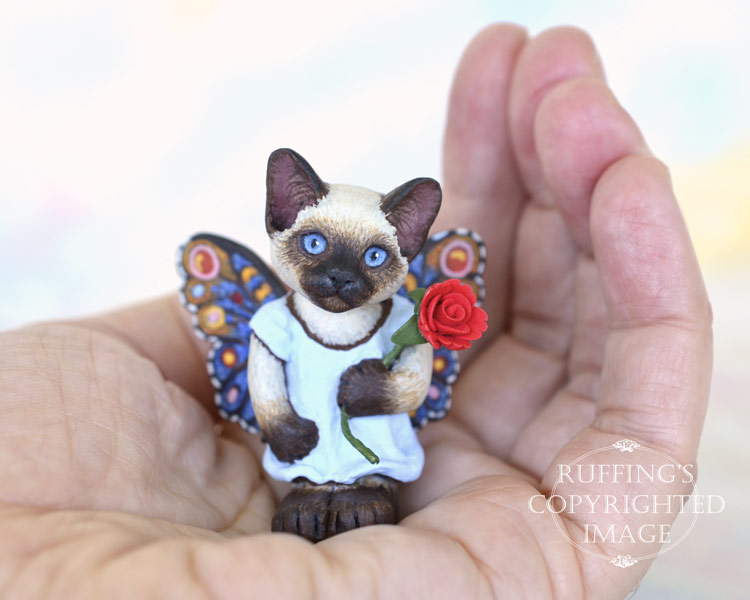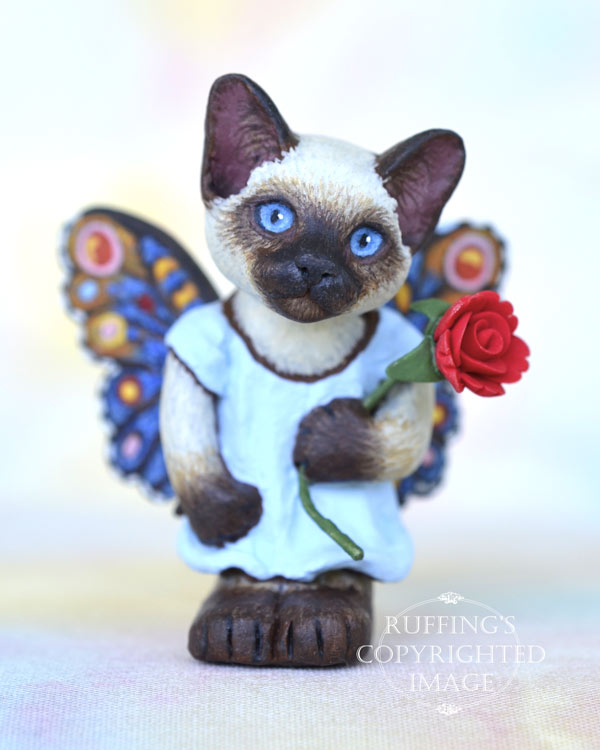 Zanda is a handmade miniature original, one-of-a-kind cat art doll, hand painted and hand sculpted in paperclay by artist Max Bailey.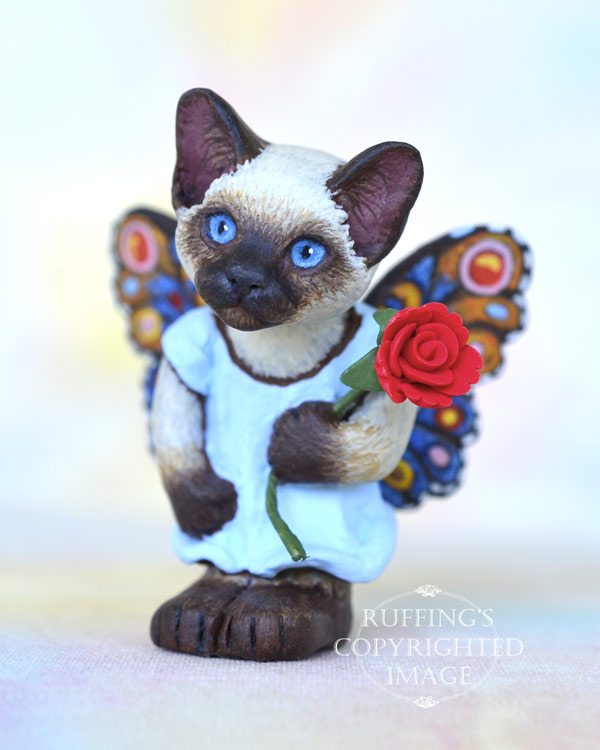 Zanda is a Siamese fairy kitten. Unless you are a very early riser, you may never have seen Zanda. She flies through the rose garden at dawn every morning throughout the spring and summer months.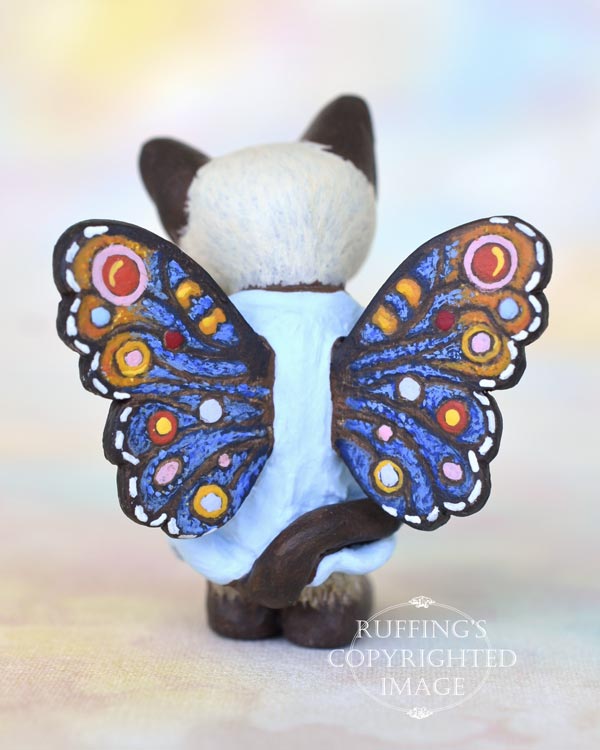 Her tiny wings flutter softly like the wings of a butterfly as she goes from rosebud to rosebud, encouraging each one to open.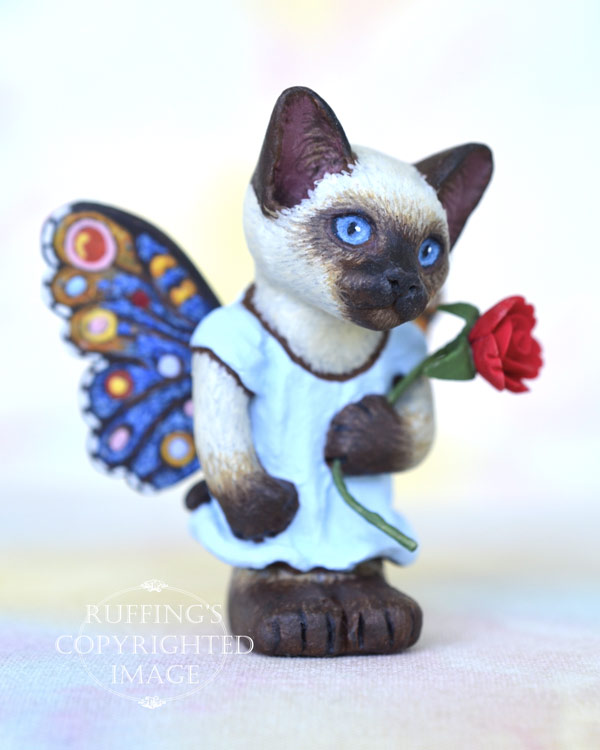 Zanda is so pleased when the roses bloom and show their beautiful soft and velvety petals. She breathes in the lovely scent that fills the air and flies away, promising to come back the next morning.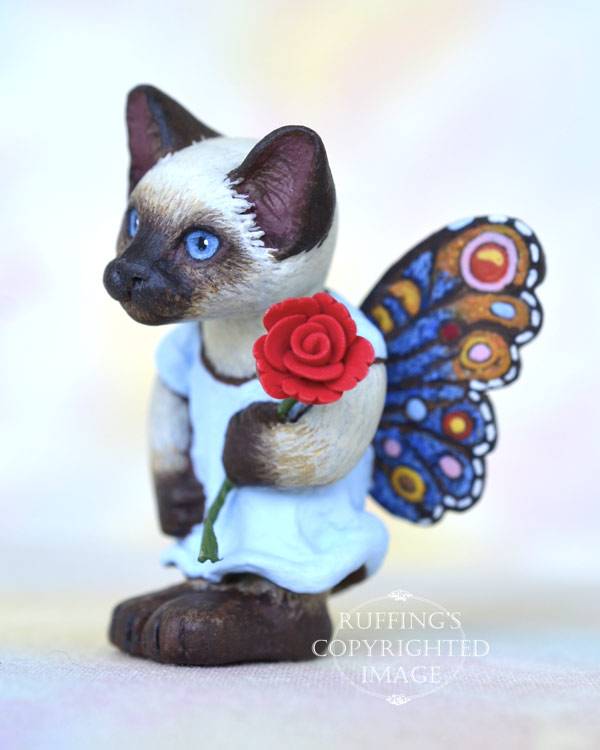 Zanda wears a simple blue dress with cap sleeves and a rounded neckline. It looks just right with her intelligent blue eyes and serious little face. She holds her special red rose close to her body.
Zanda's wings, like Zanda, are sculpted from paperclay, and are hand-painted in an array of colors against a background of blues, with golden highlights at the tips.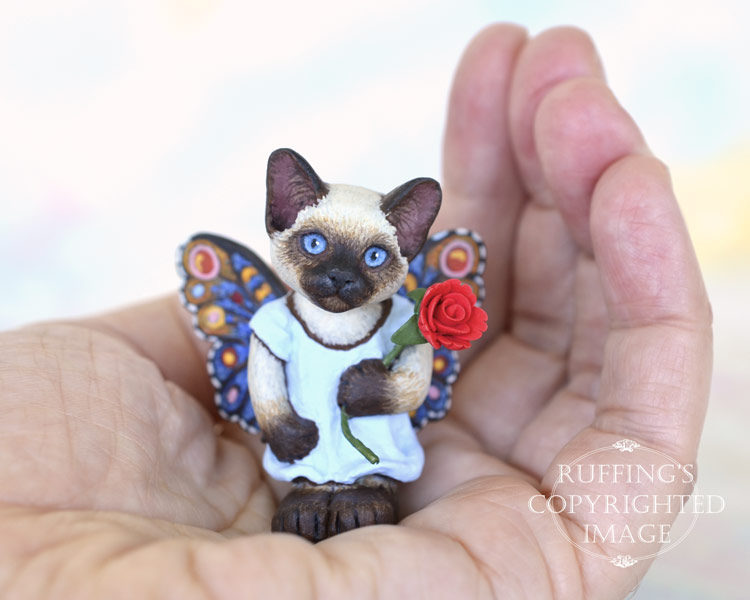 Zanda is a one-of-a-kind work of art, and is meant for display only. She was sculpted from paperclay in multiple stages, to allow for drying and detailing.
Zanda was painted under a magnifying light, with tiny brushes, one hair at a time. She is signed and sealed with matte varnish for protection and preservation, and comes with a certificate of authenticity.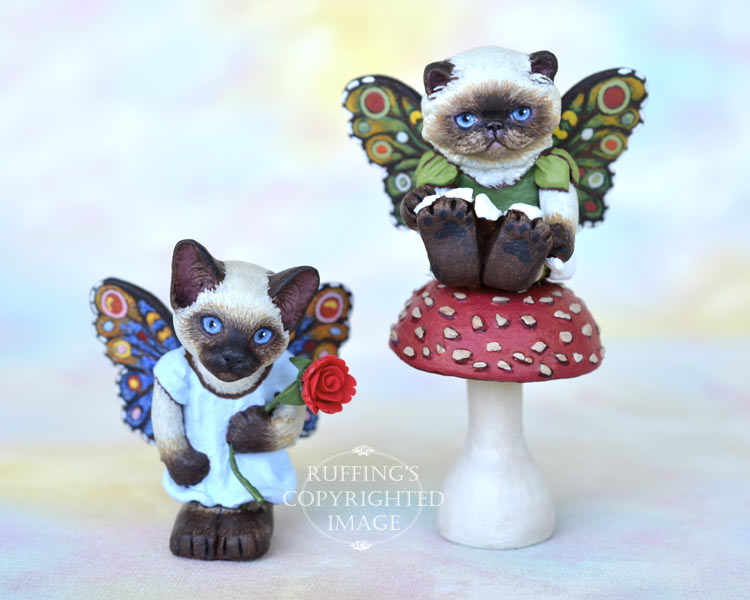 Zanda is 1:12 scale. (One inch equals one foot.) She is 1 and 7/8 inches tall.
Update: Zanda has been adopted. Thank you!
Zanda's friend shown here is Fern the Himalayan fairy kitten.