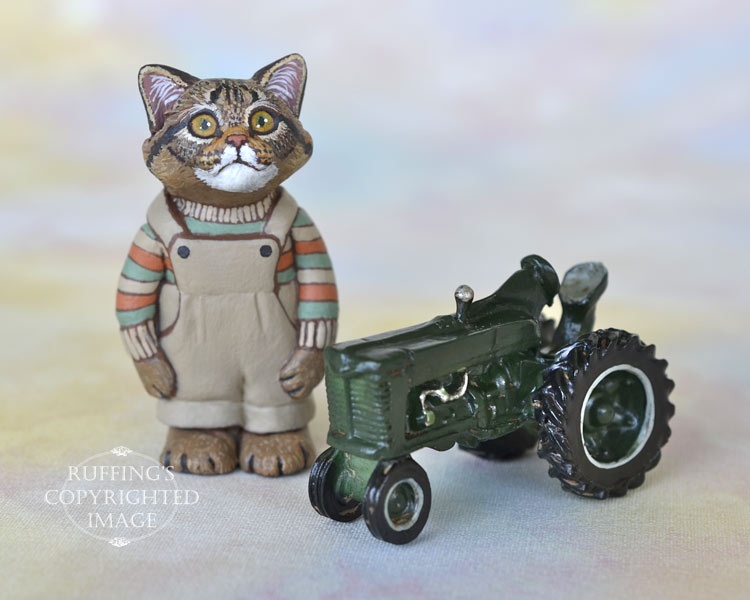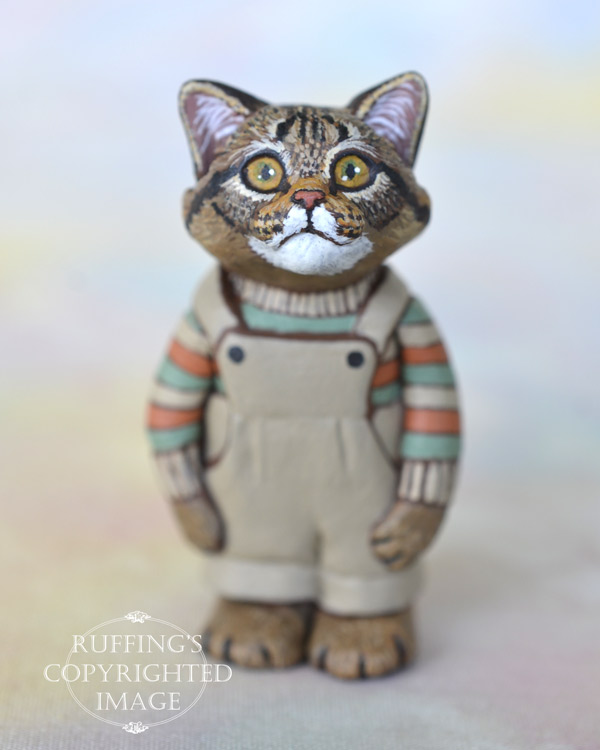 Clancy is a handmade miniature original, one-of-a-kind tabby Maine Coon cat art doll, hand painted and hand sculpted in paperclay by artist Max Bailey.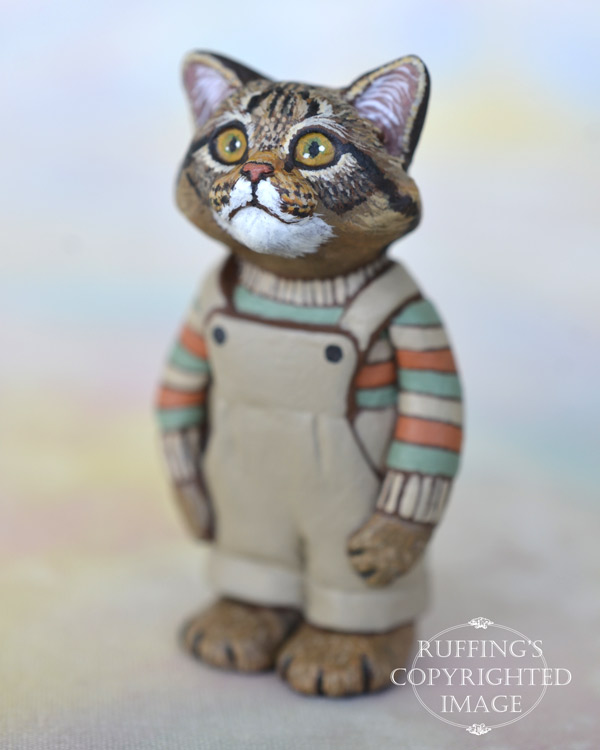 This is Clancy. He's a wonderful tabby Maine Coon kitten with golden-green eyes.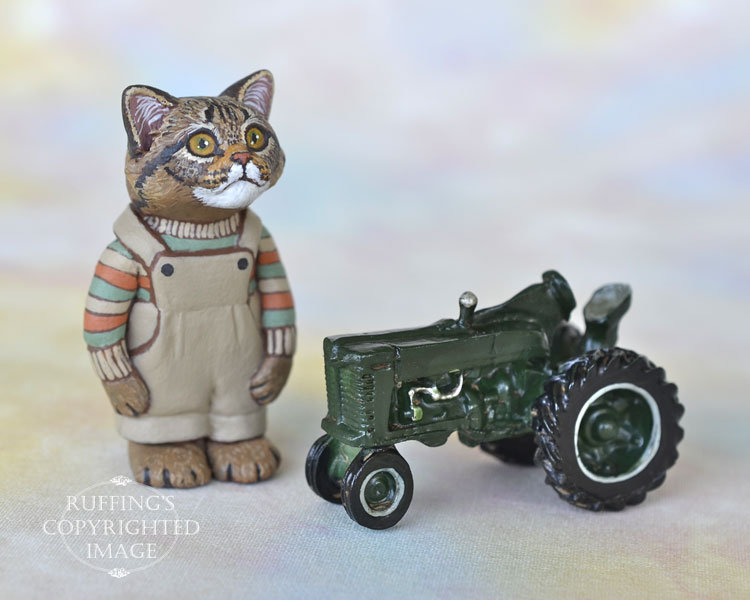 When Clancy grows up, he wants to be a farmer.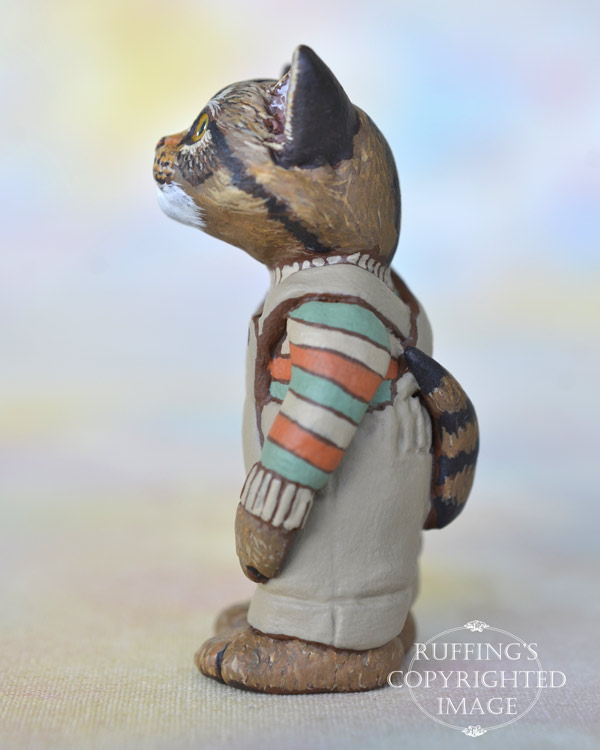 Early in the morning, just as the sun comes up, he will be out in the field with his tractor, tending to his crops.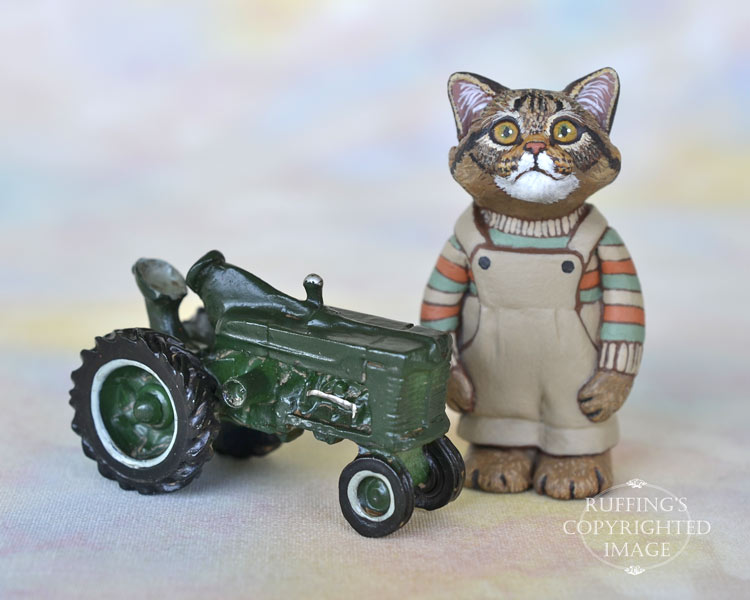 For now, Clancy is happy to play with his little green toy tractor, given to him by his dad, who thinks he has great potential.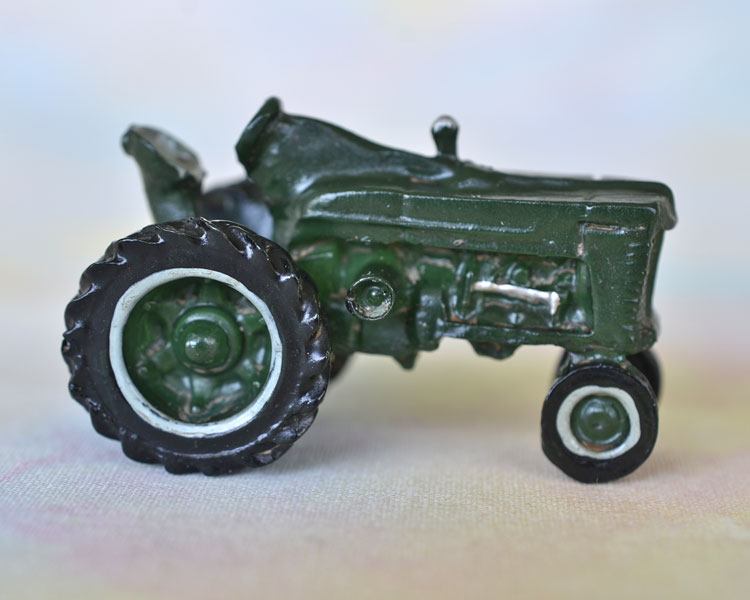 Clancy takes it outside and pushes it through the garden in the backyard, tending the soil and taking care of the plants.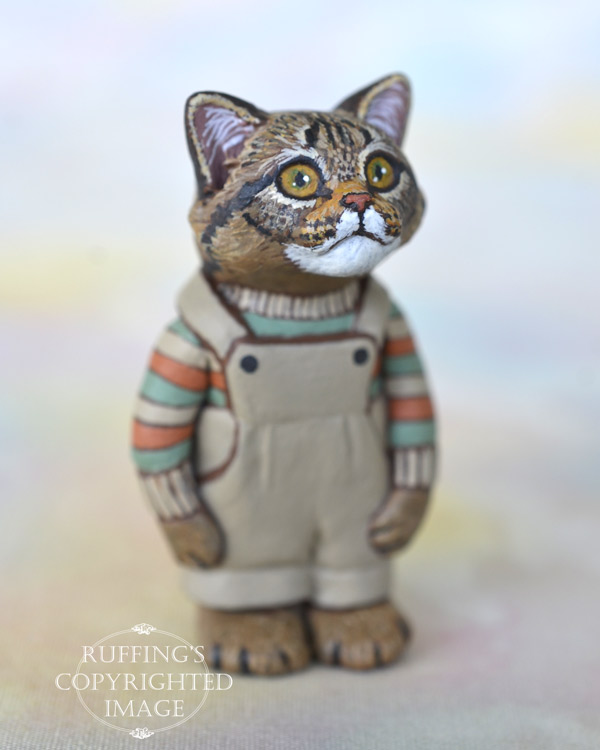 By lunchtime, Clancy's tan overalls and his tractor are covered in garden soil.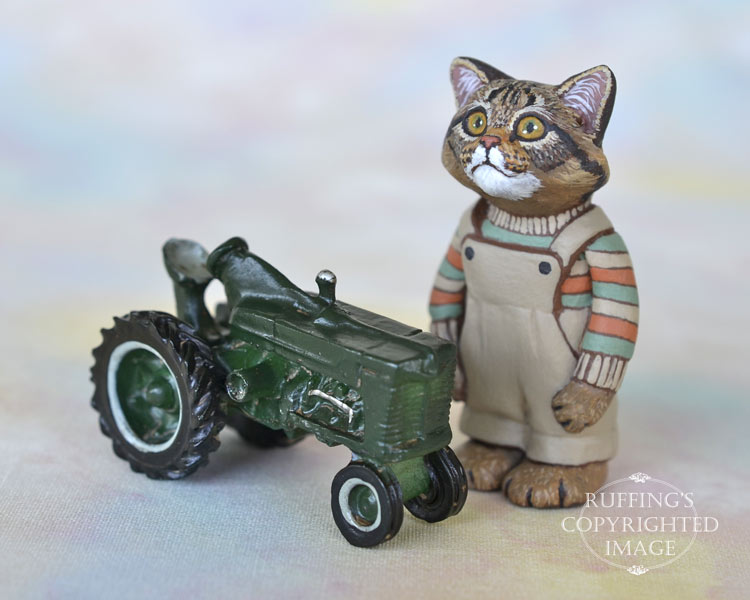 Clancy's shirt has stripes of tan, green, and orange.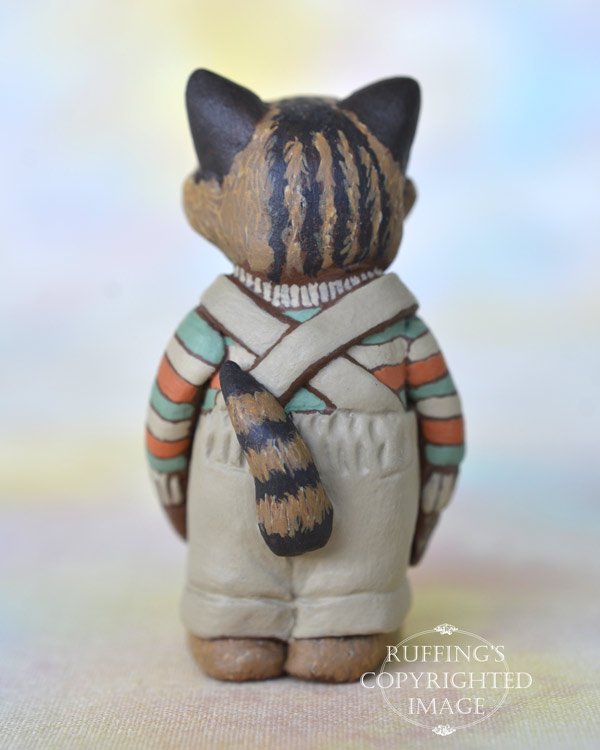 He looks to the sky to see if the rain will soon fall to water his plants.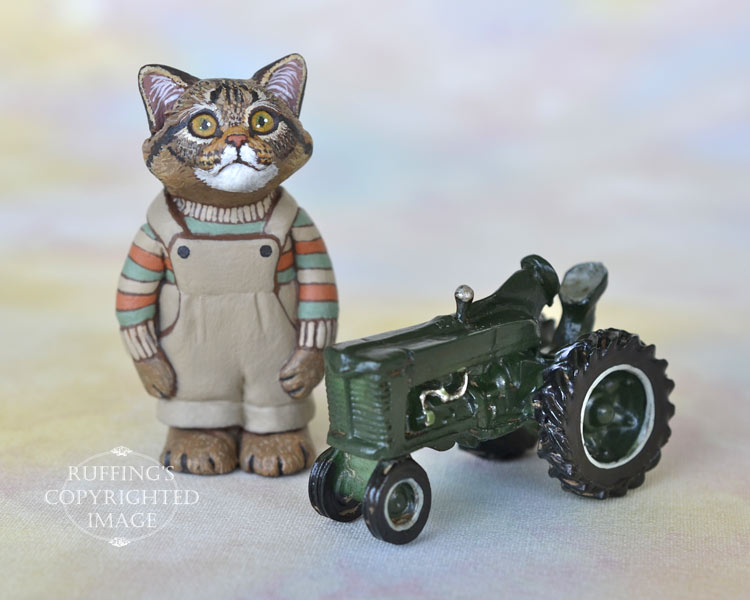 Clancy is a one-of-a-kind work of art, and is meant for display only. He was sculpted from paperclay in multiple stages, to allow for drying and detailing.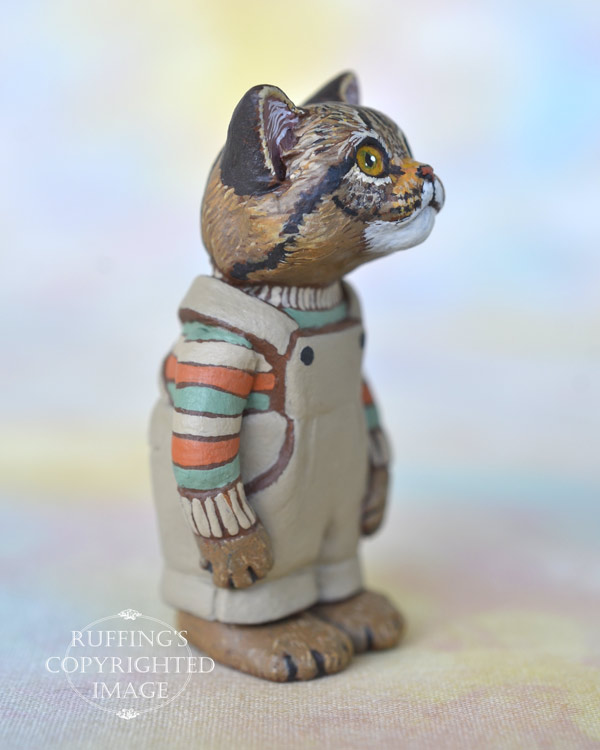 Clancy was painted under a magnifying light, with tiny brushes, one hair at a time. He is signed and sealed with matte varnish for protection and preservation, and comes with a certificate of authenticity.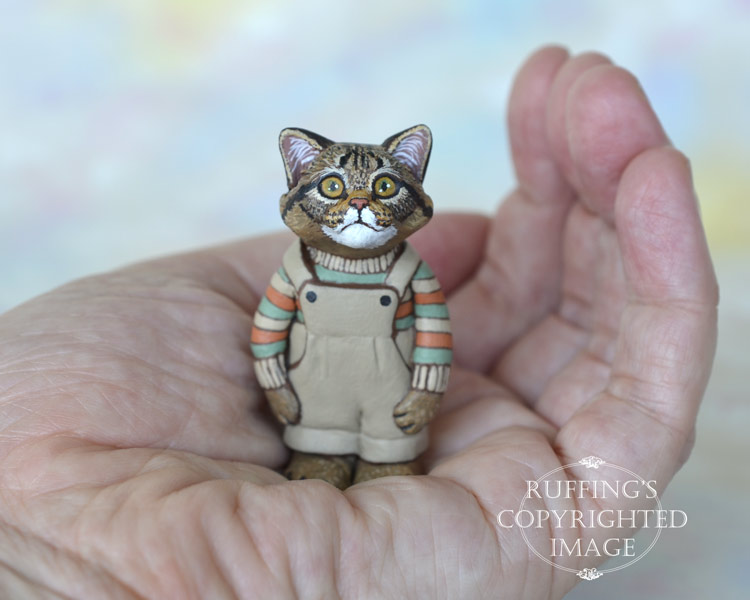 Clancy is 1:12 scale. (One inch equals one foot.) He is 2 inches tall.
Clancy is available for $154.99. Please inquire to [email protected]