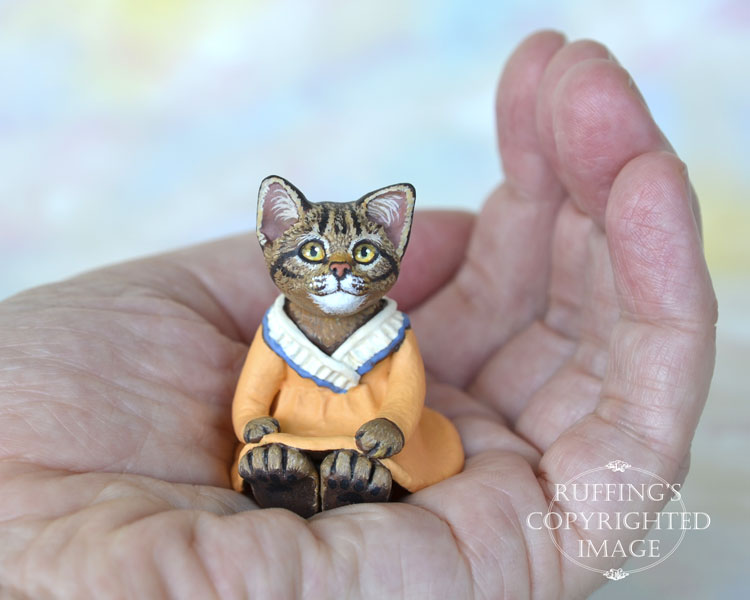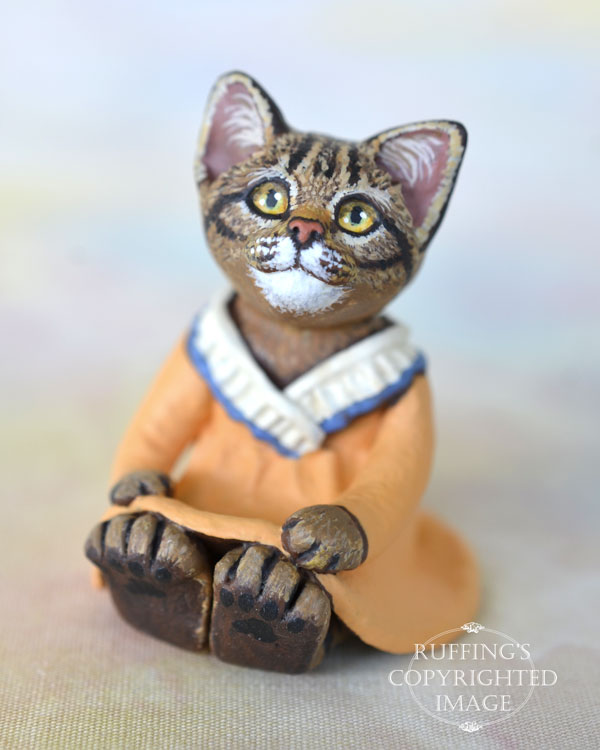 Augusta is a handmade miniature original, one-of-a-kind tabby cat art doll, hand painted and hand sculpted in paperclay by artist Max Bailey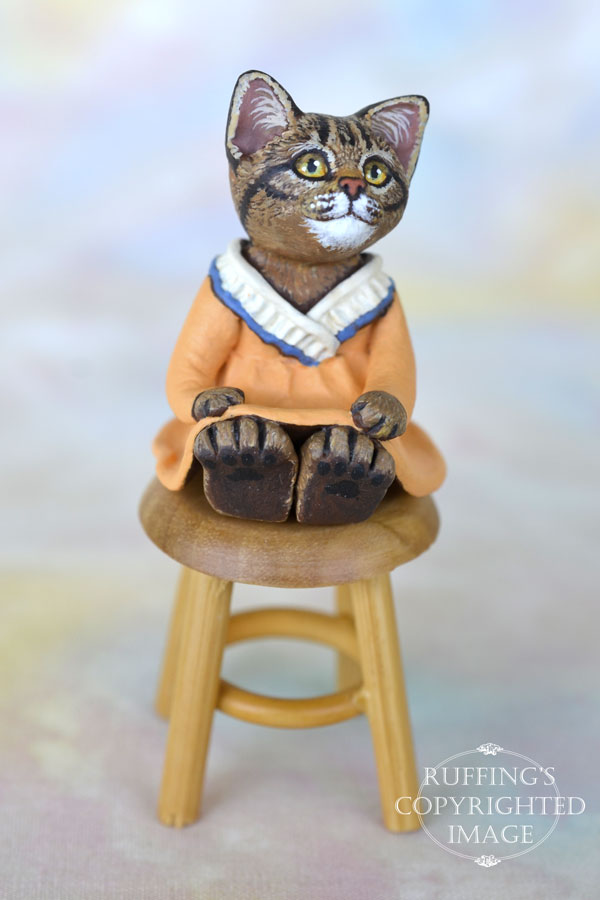 Augusta is a tabby kitten with yellow eyes.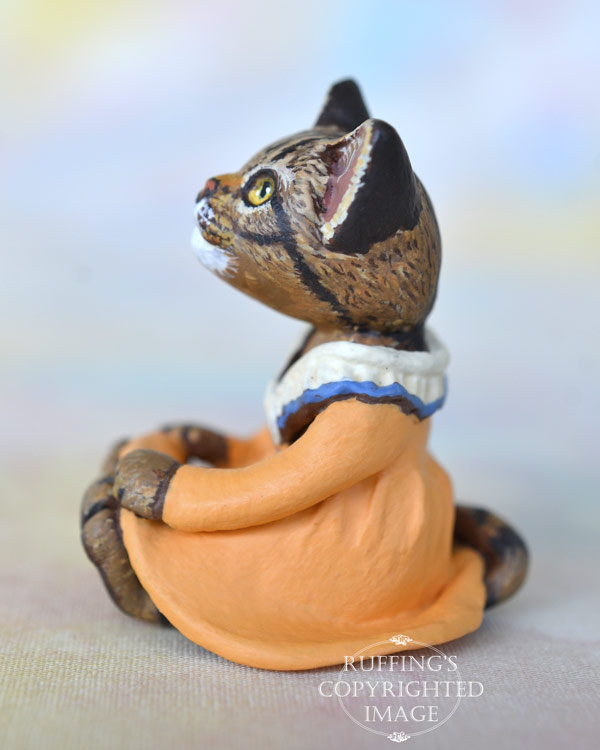 She's everyone's favorite kitchen companion.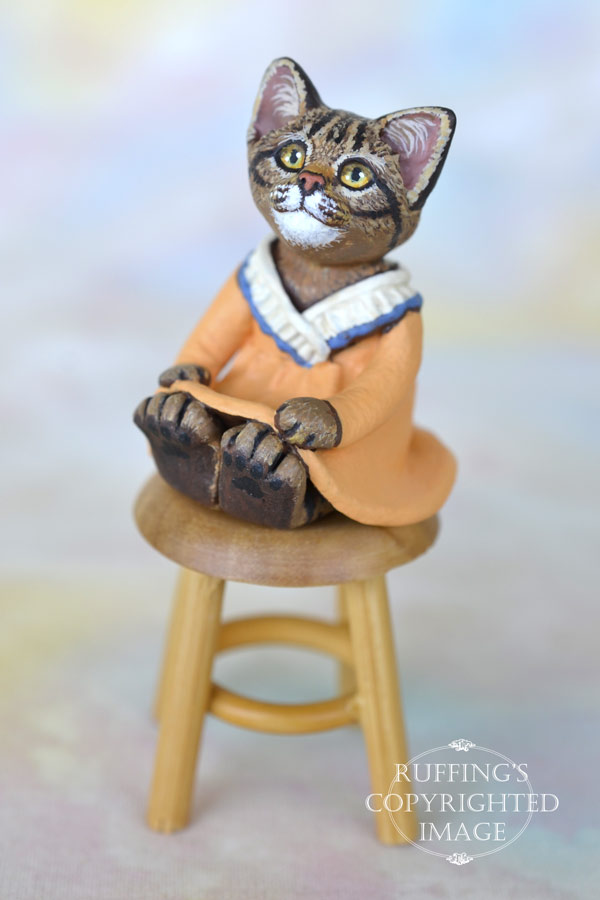 Augusta knows exactly what time all meals are served.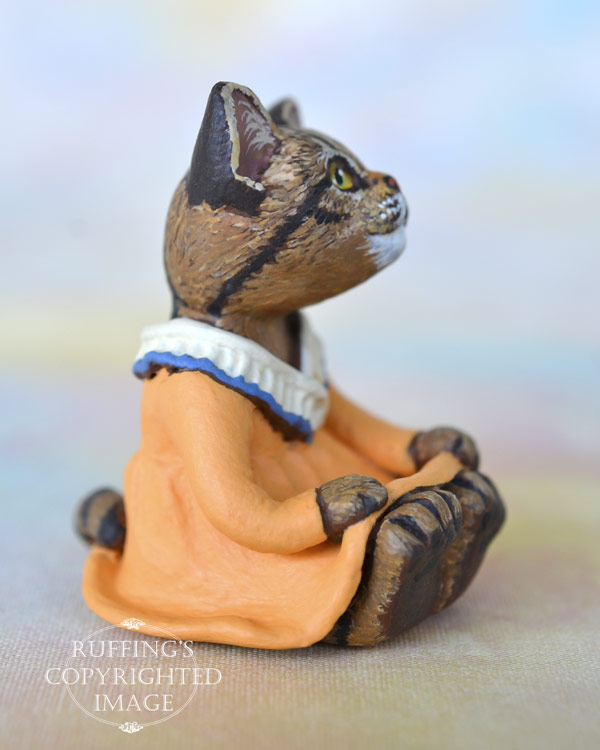 Perched on her wooden stool, she checks all the ingredients and keeps a sharp eye on the cook.
She often volunteers to do a taste test.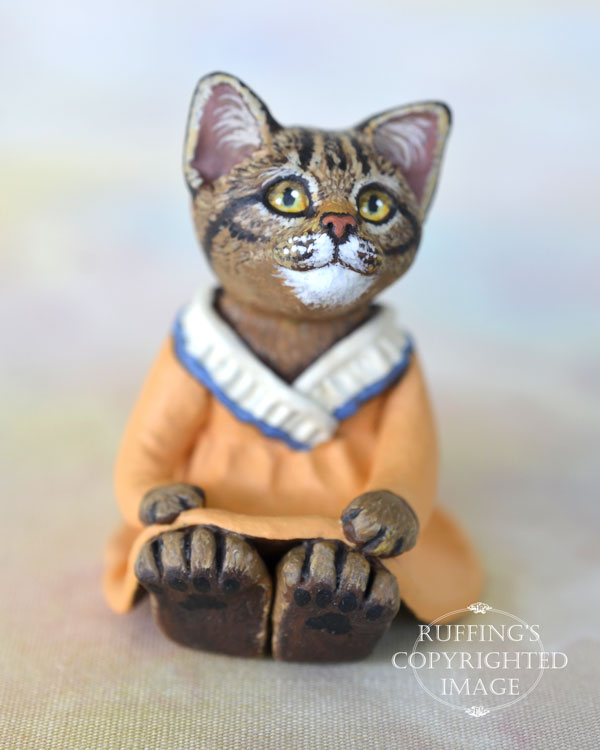 Punctuality, of course, is all-important.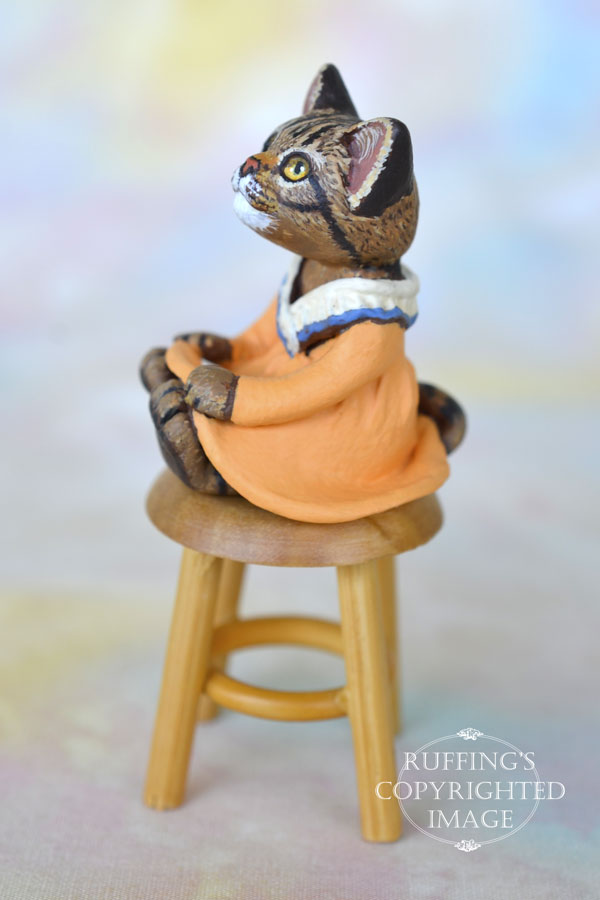 Augusta wears a pretty orange dress with a cream-colored ruffle around the neck.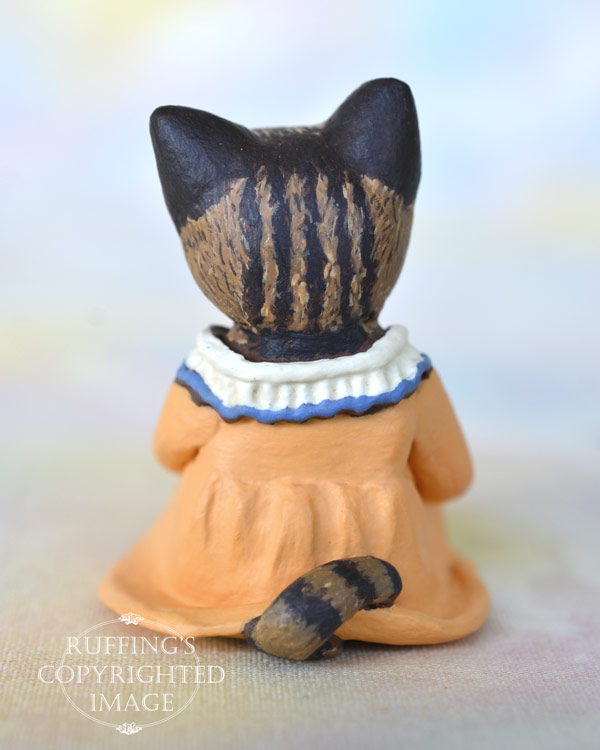 The ruffle is bordered in blue.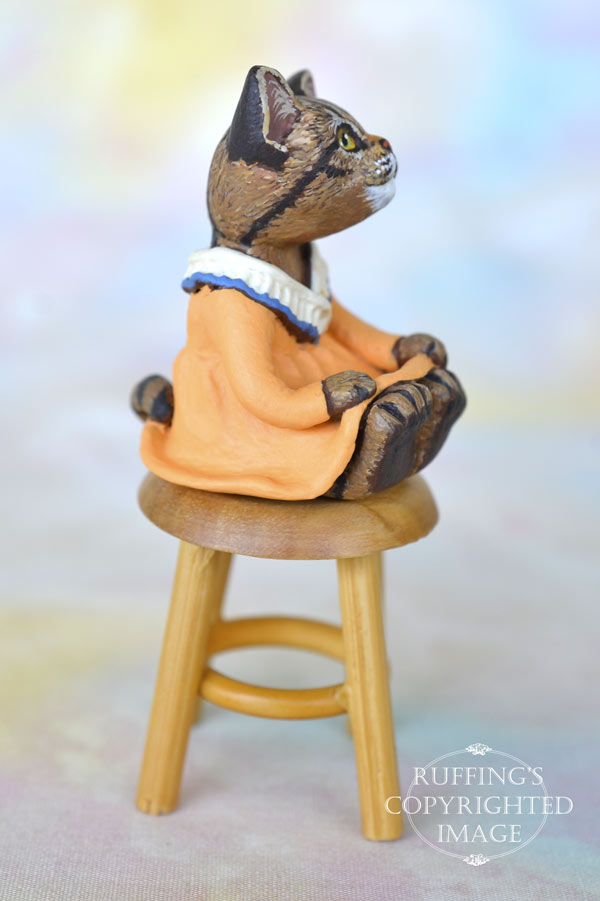 Augusta is a one-of-a-kind work of art, and is meant for display only.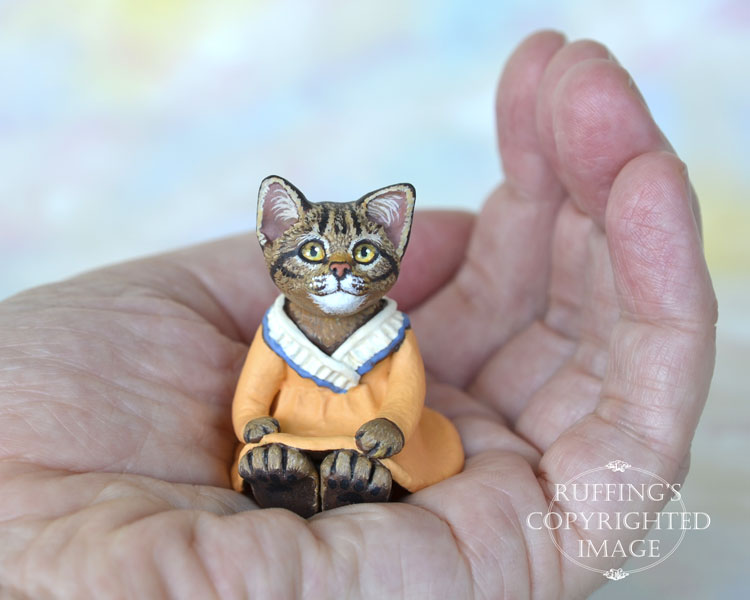 She was sculpted from paperclay in multiple stages, to allow for drying and detailing.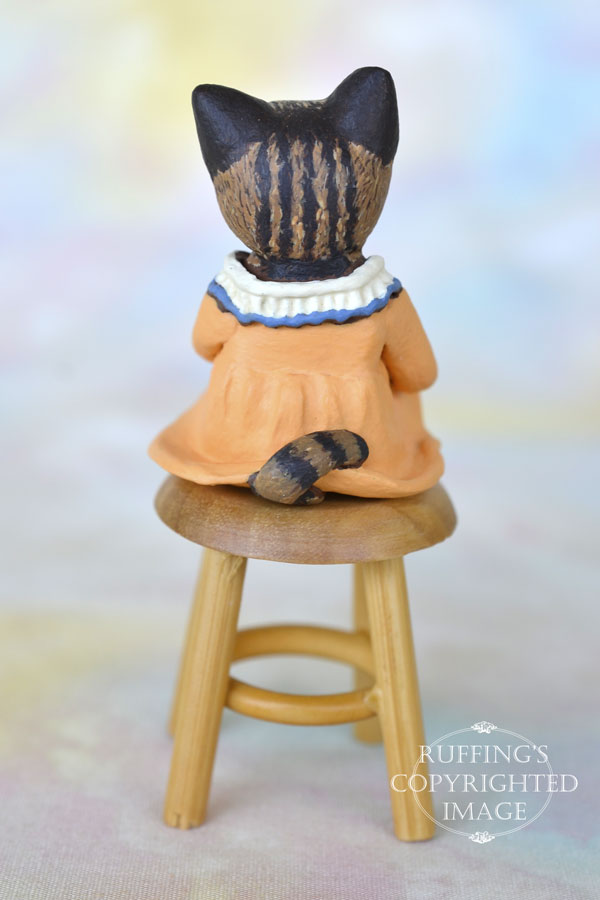 Augusta was painted under a magnifying light, with tiny brushes, one hair at a time. She is signed and sealed with matte varnish for protection and preservation, and comes with a certificate of authenticity.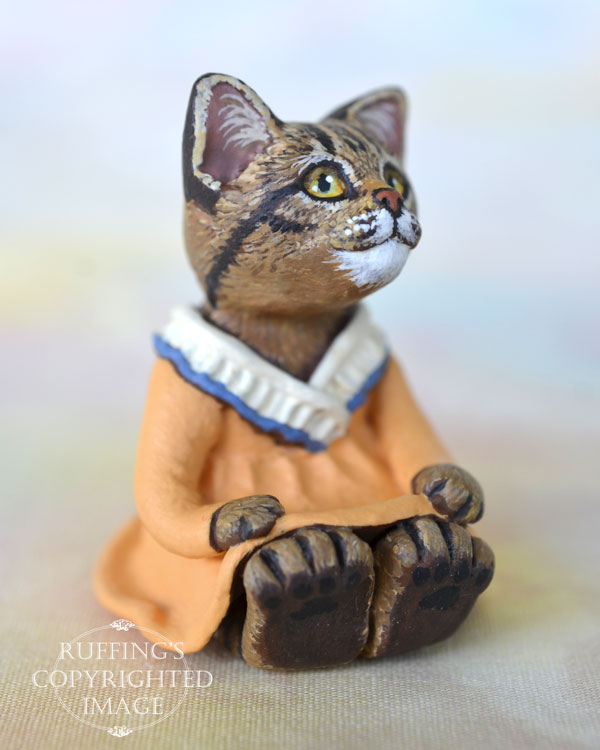 Augusta is 1:12 scale. (One inch equals one foot.) She is 1 and 1/2 inches tall.
Augusta is available for $154.99. Please inquire to [email protected]