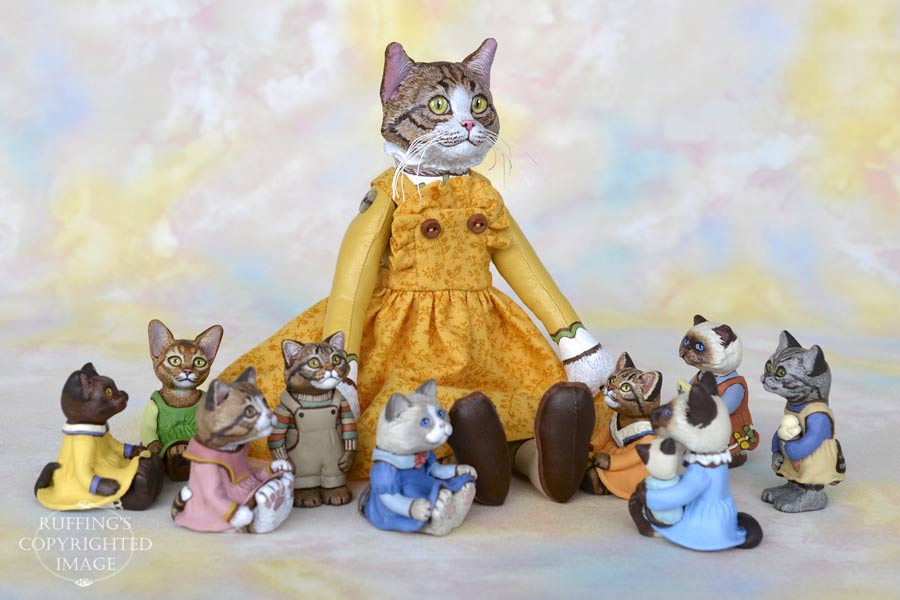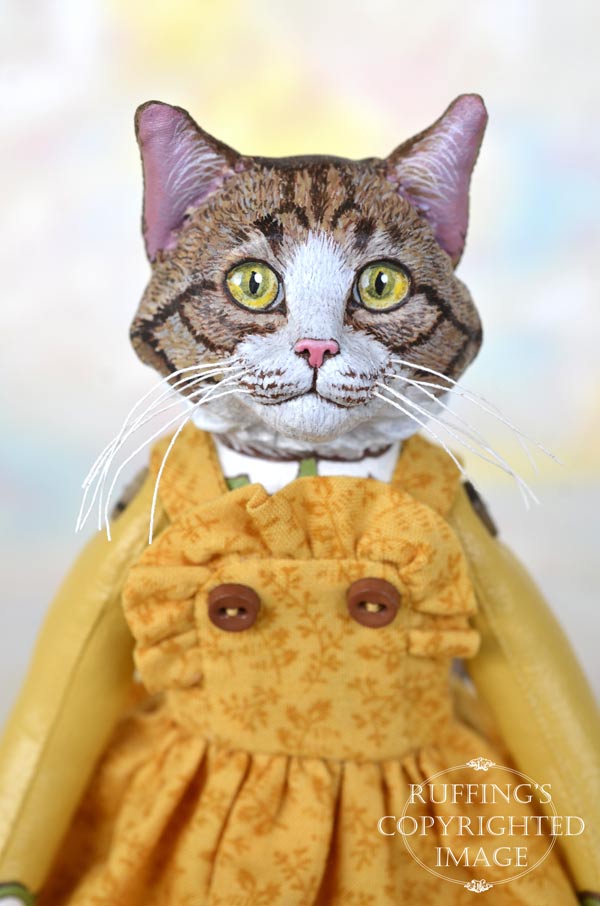 Betsy is a handmade original, one-of-a-kind tabby-and-white Maine Coon cat art doll, hand painted and hand sculpted in paperclay by artist Max Bailey.
Betsy is a lovely tabby-and-white Maine Coon cat with big yellow-green eyes.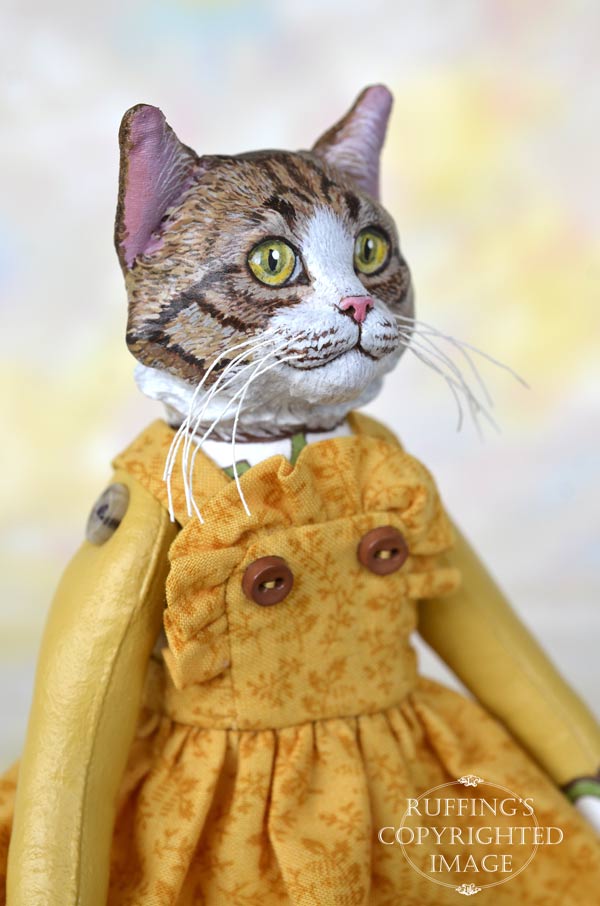 She is good natured, even tempered, and truly kind of heart.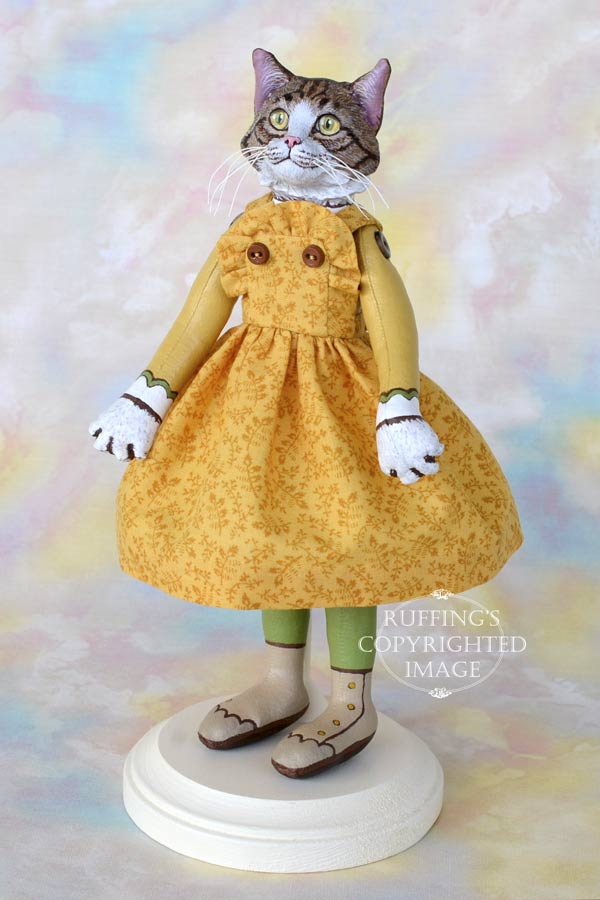 Everyone knows and loves Betsy.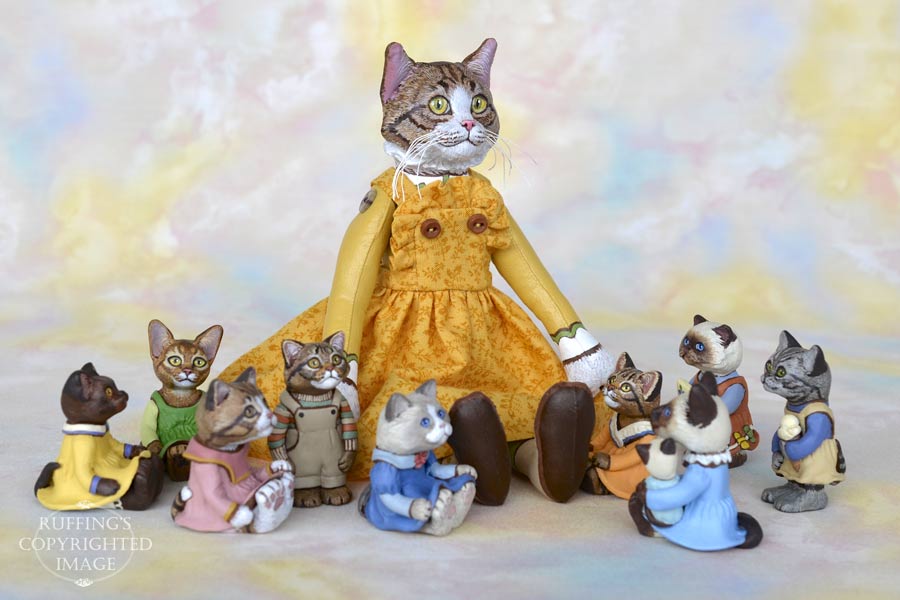 She is a trusted kitten sitter for all the little ones in town. Betsy takes good care of them.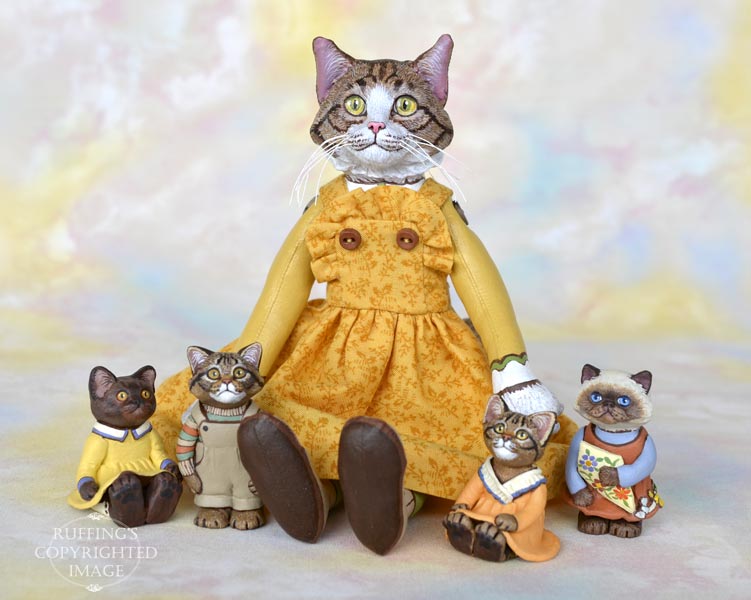 She reads them bedtime stories….happy ones about good little kittens who go on picnics and fly kites on windy hills, not scary ones about trolls under a bridge, or monsters under the bed.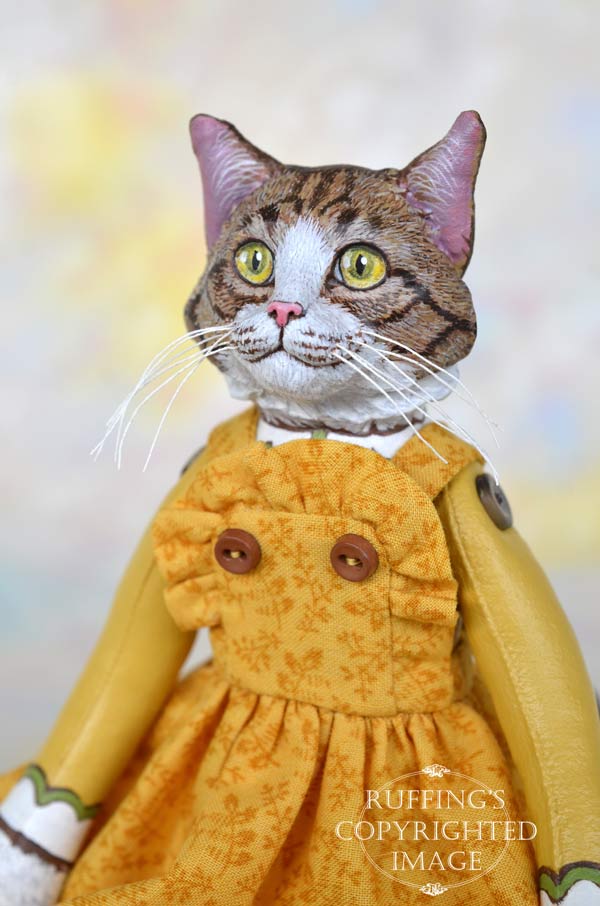 When her lap is full, they cuddle on her shoulders, or even sit on her head and purr happily.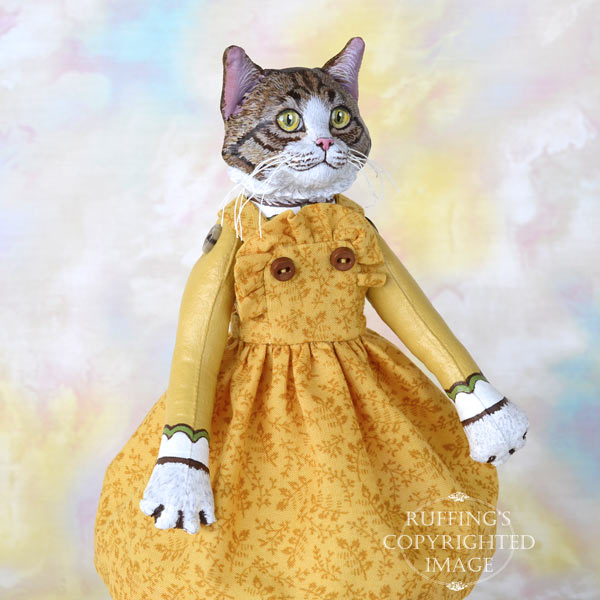 Betsy sings them a lullaby and rocks them gently until they fall asleep.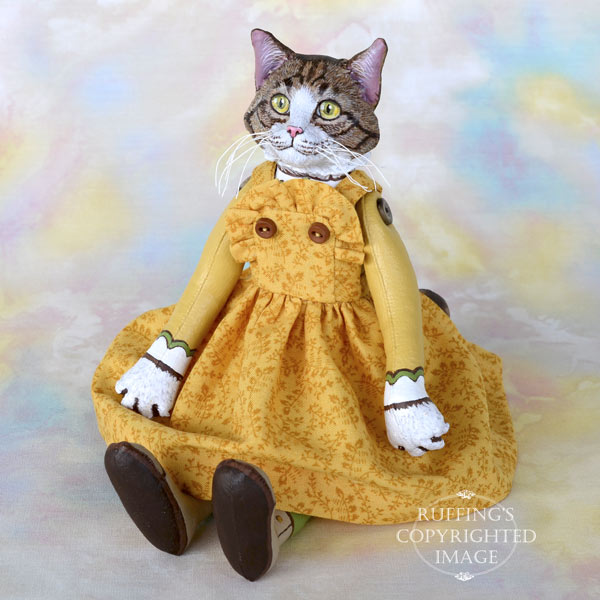 Betsy is wearing a gold shirt with white collar and cuffs, scalloped with green trim that matches the color of her tights.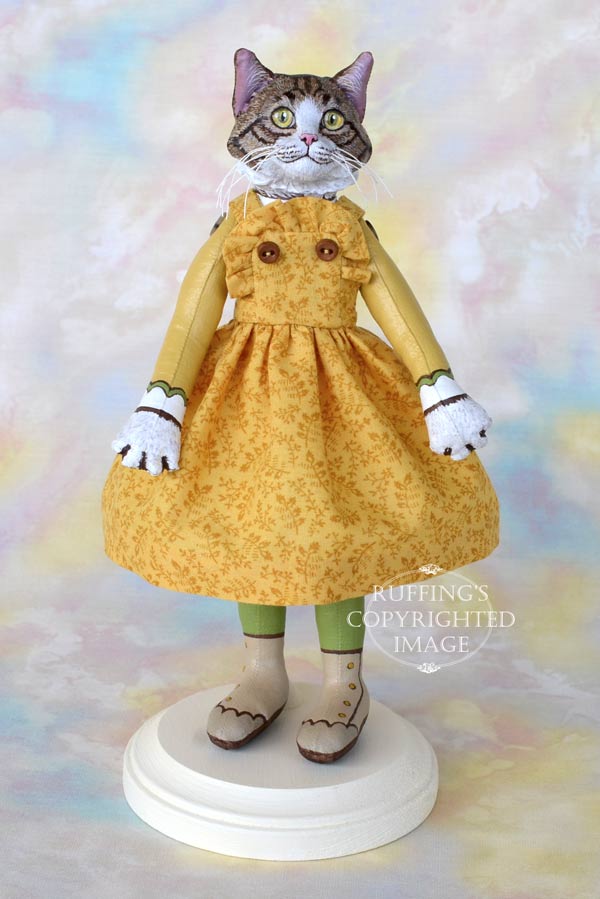 Her high-button shoes are two shades of tan, with little gold buttons.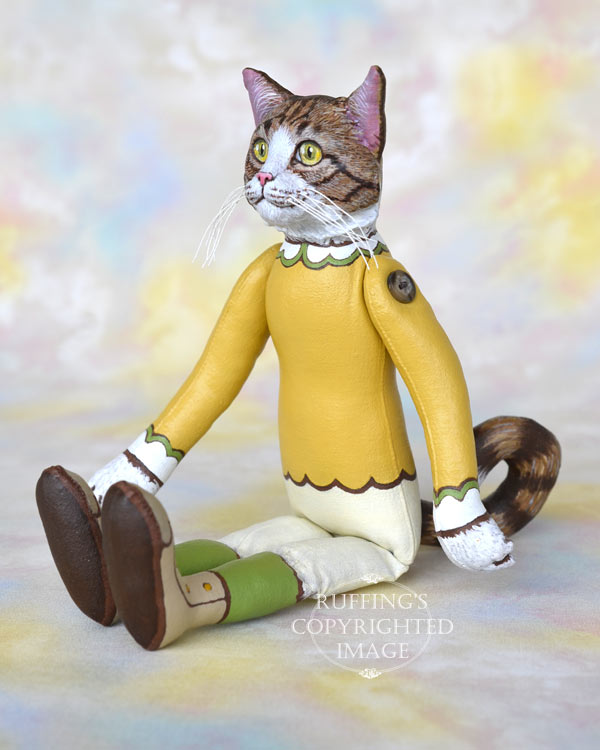 She wears ivory bloomers from which her striped tabby tail emerges.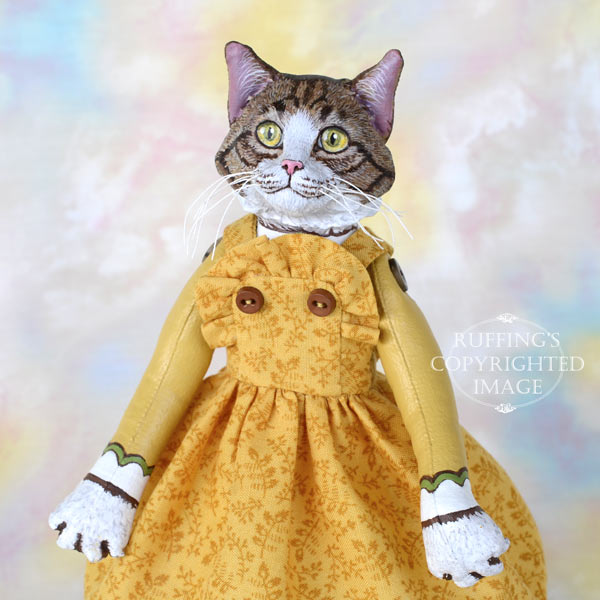 Betsy's gold pinafore is decorated with a pattern of dainty darker gold leaves. The bib is ruffled to frame her pretty face.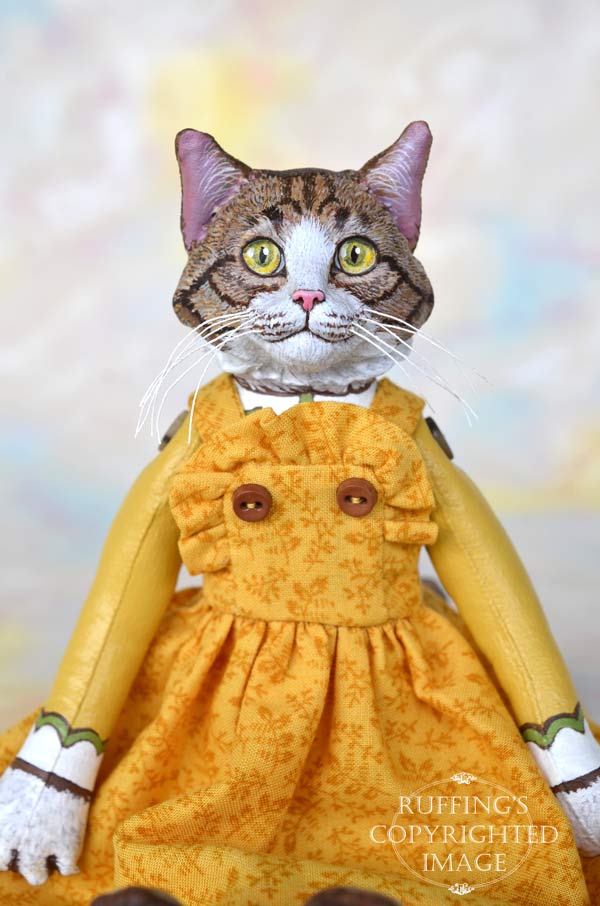 Betsy is an original one-of-a-kind work of art, created from my own design and pattern. She is made from 100% cotton fabric which has been sewn, stuffed, and completely hand painted with acrylic paints. Her whiskers are made from stiffened cotton thread.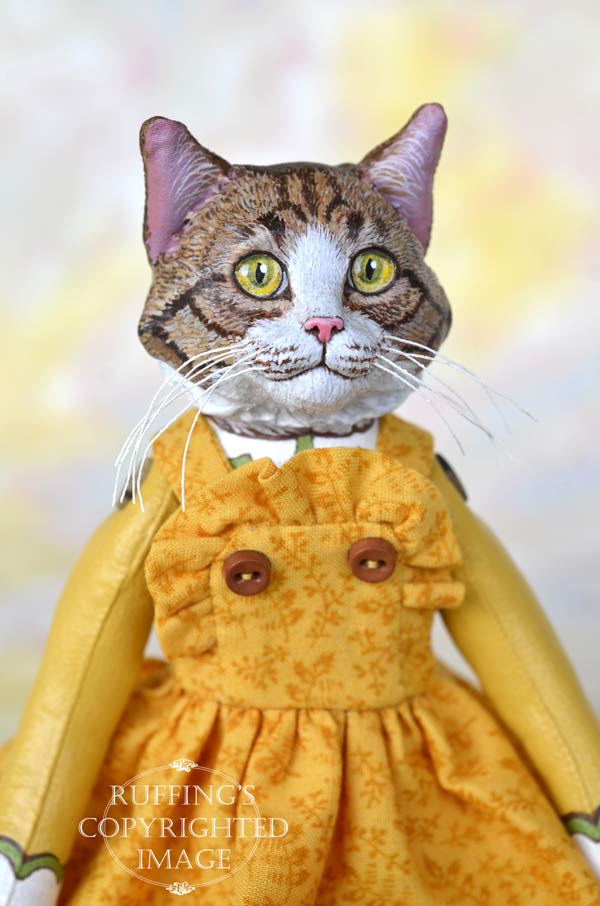 Betsy's paws are needle-sculpted, and her arms are button-jointed so that she can pose. Her face was sculpted from paperclay smoothed into her fabric head.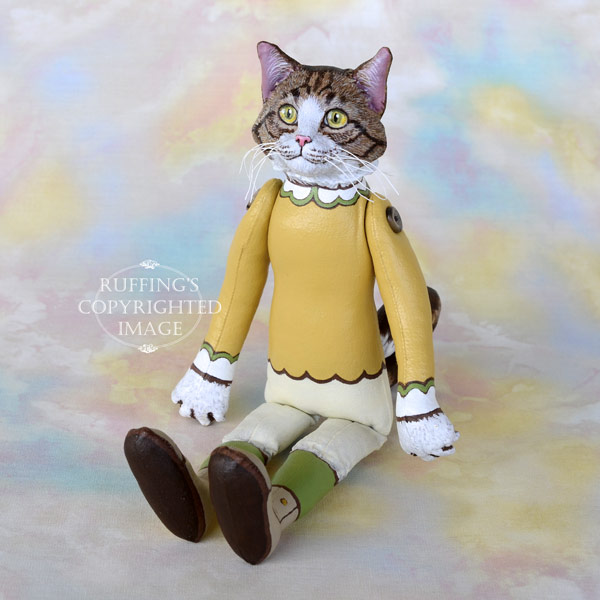 Betsy's curled tail enables her to sit prettily all by herself on a shelf or on a table, or in a cabinet.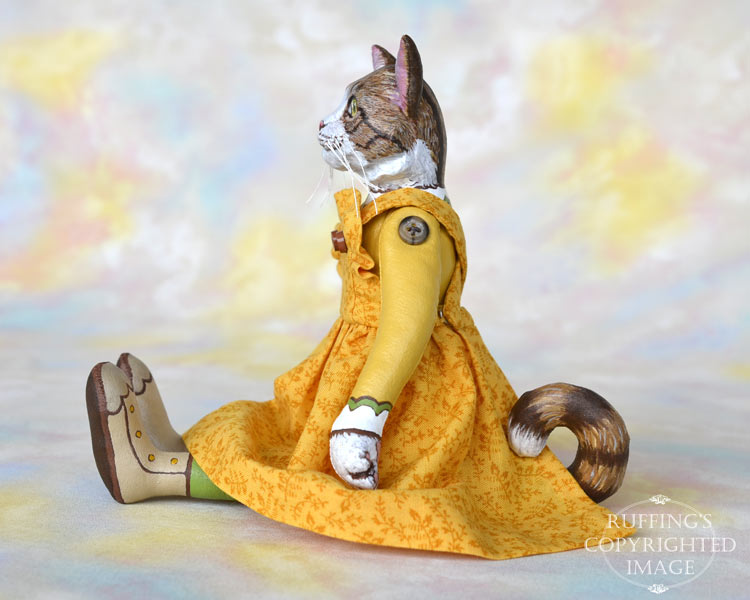 She can also sit on a chair or stand with a doll stand. (Chair and doll stand not included.) Betsy is meant for display only.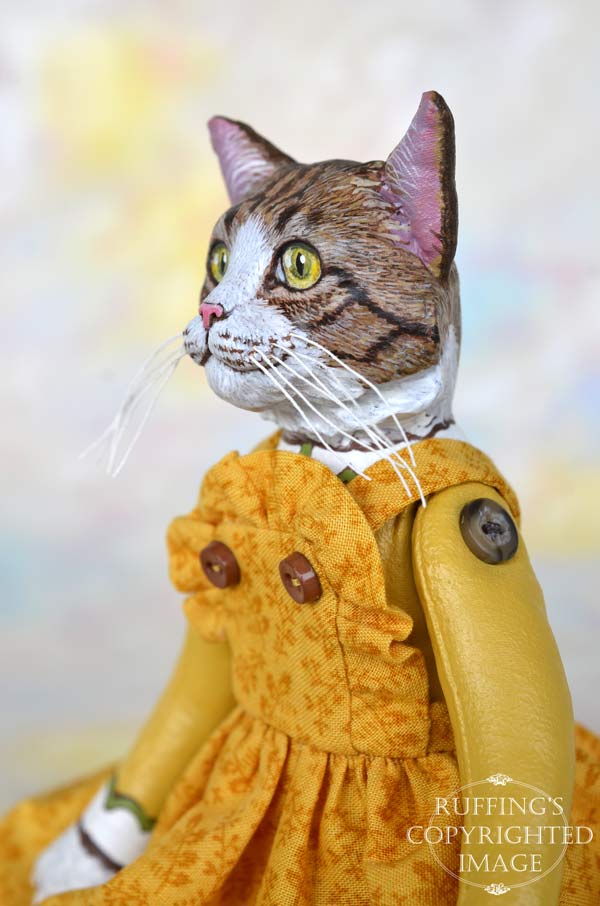 Betsy is signed and sealed with matte varnish for protection and preservation. She is 8 and 1/2 inches tall.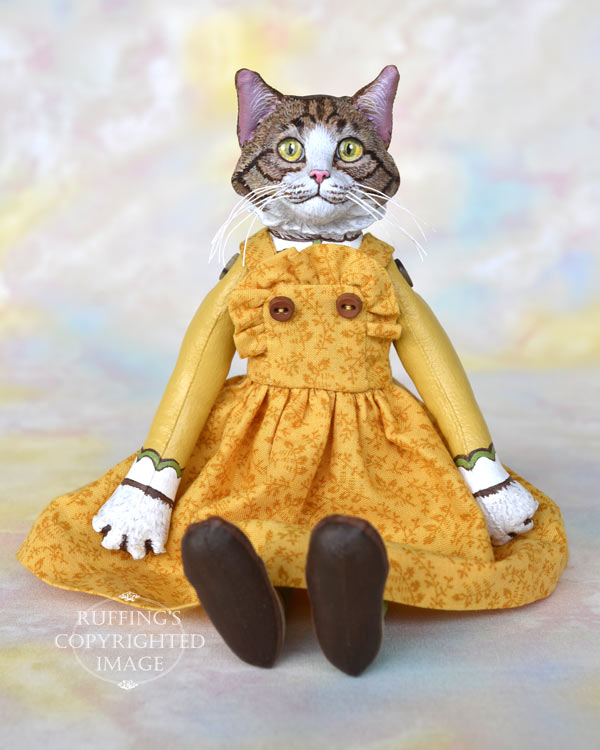 Please click here to visit Betsy the Tabby-and-white Maine Coon Cat's adoption page.