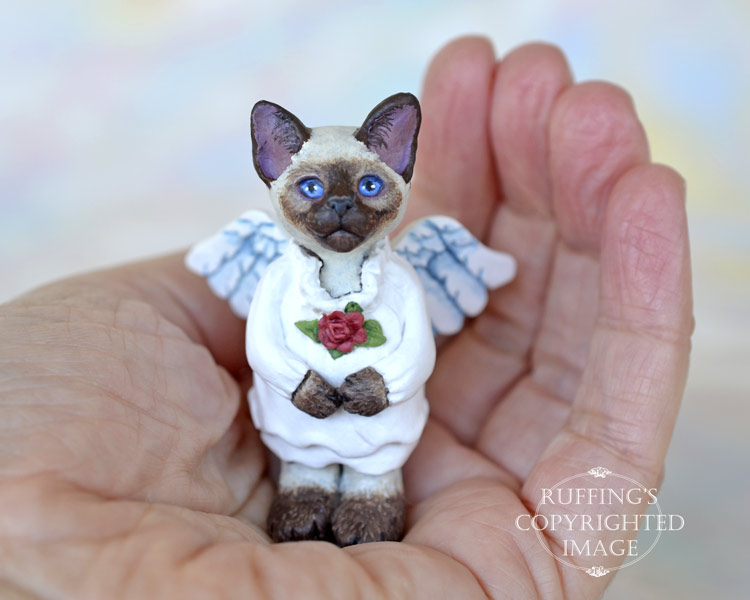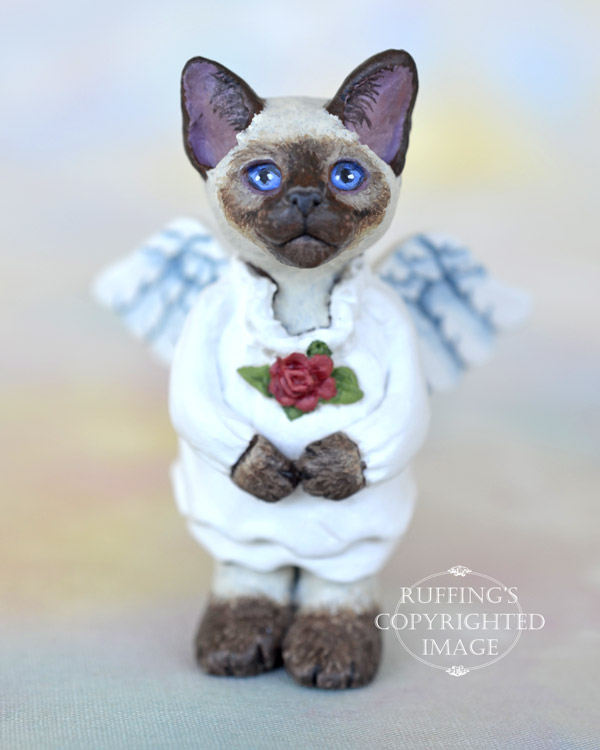 Serenity is a handmade miniature original, one-of-a-kind cat art doll, hand painted and hand sculpted in paperclay by artist Max Bailey.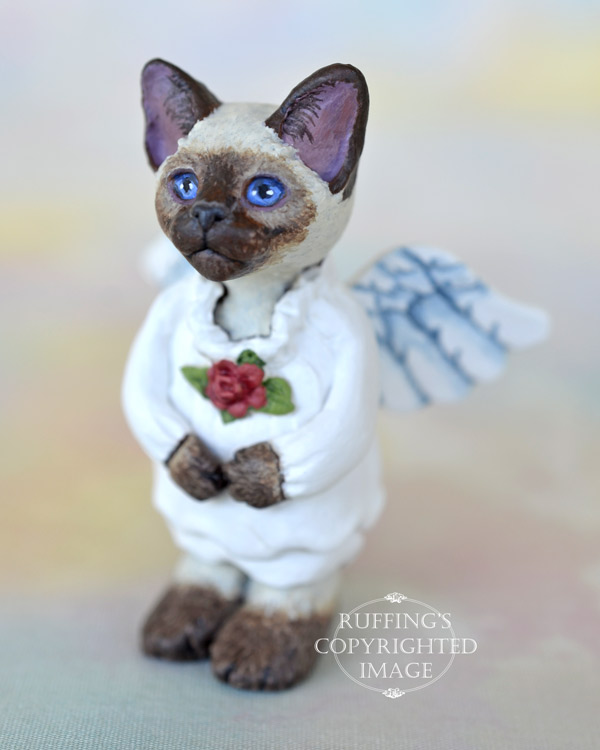 Serenity is a Siamese angel kitten known far and wide for her lovely singing voice. It isn't every day that you meet a kitten who sings so loudly and in such beautiful clear tones.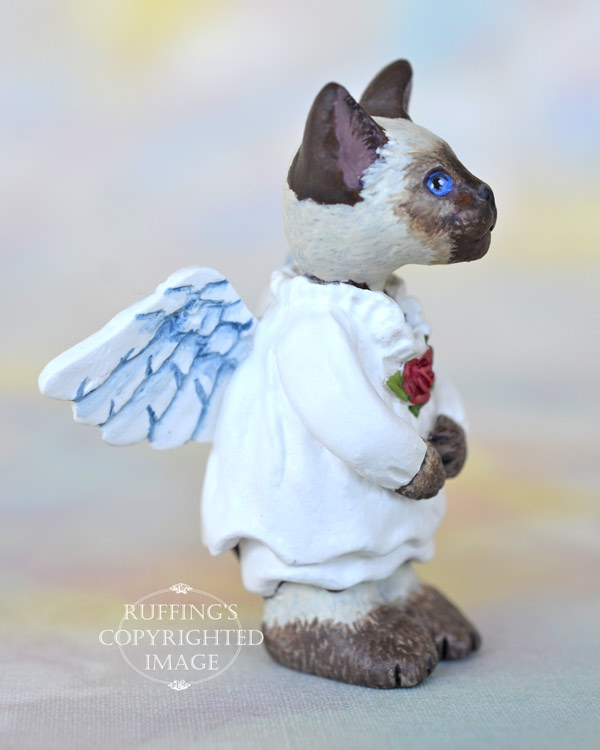 Tall and slender, Serenity is loved not only for her prettiness, but for her charm and grace. It is her loving heart and sweet personality that make her so endearing, and of course, that wonderful voice.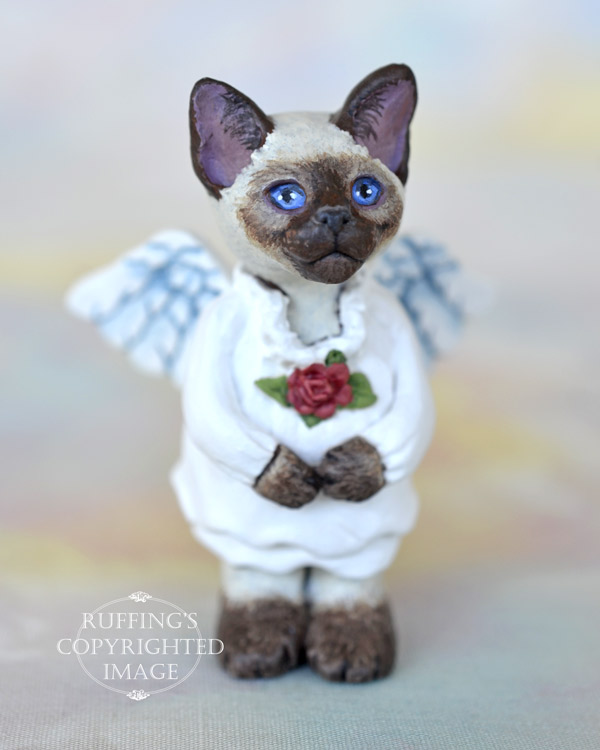 Serenity wears a red rose on her white angel robe.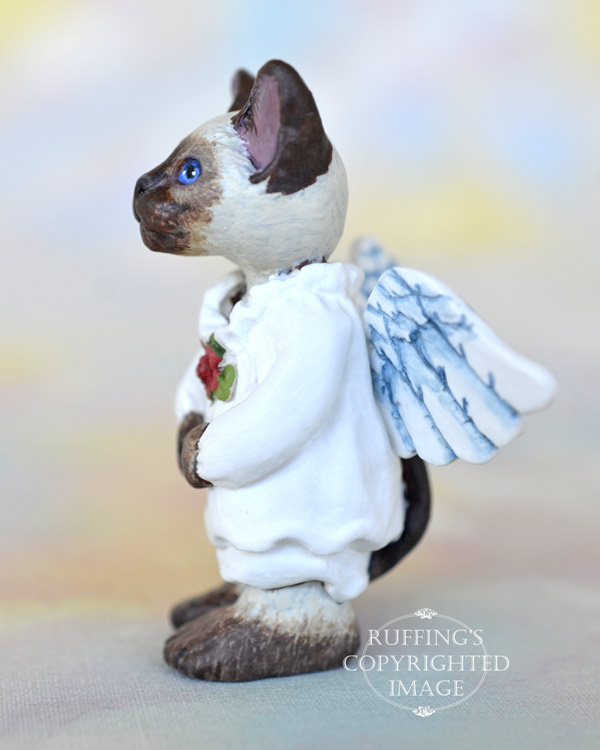 Serenity is a one-of-a-kind work of art, and is meant for display only. She was sculpted from paperclay in multiple stages, to allow for drying and detailing.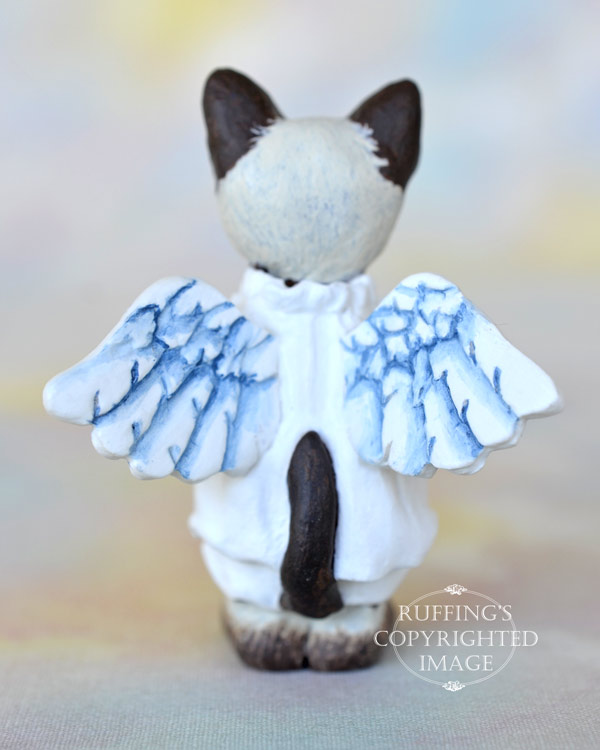 Serenity was painted under a magnifying light, with tiny brushes, one hair at a time. She is signed and sealed with matte varnish for protection and preservation, and comes with a certificate of authenticity.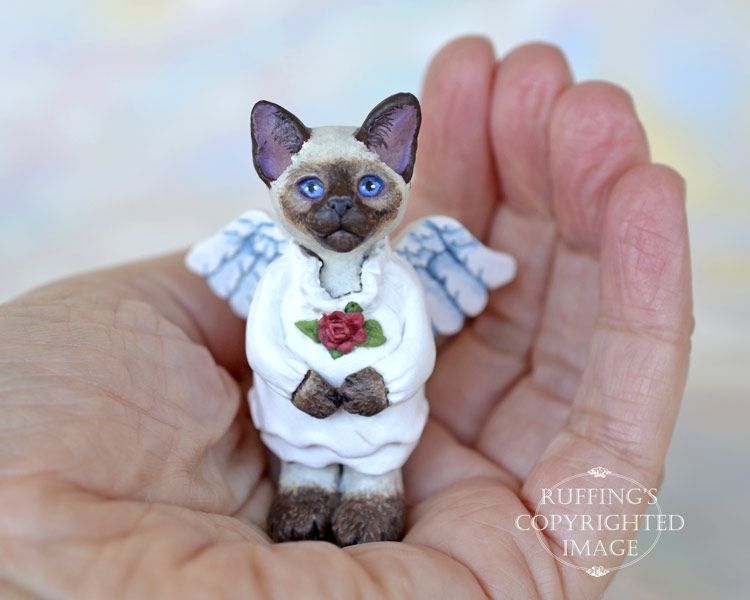 Serenity is 1:12 scale. (One inch equals one foot.) She is 2 and 1/4 inches tall.
Update: Serenity has been adopted. Thank you!