Maura, miniature Himalayan cat art doll, handmade original, one-of-a-kind kitten by artist Max Bailey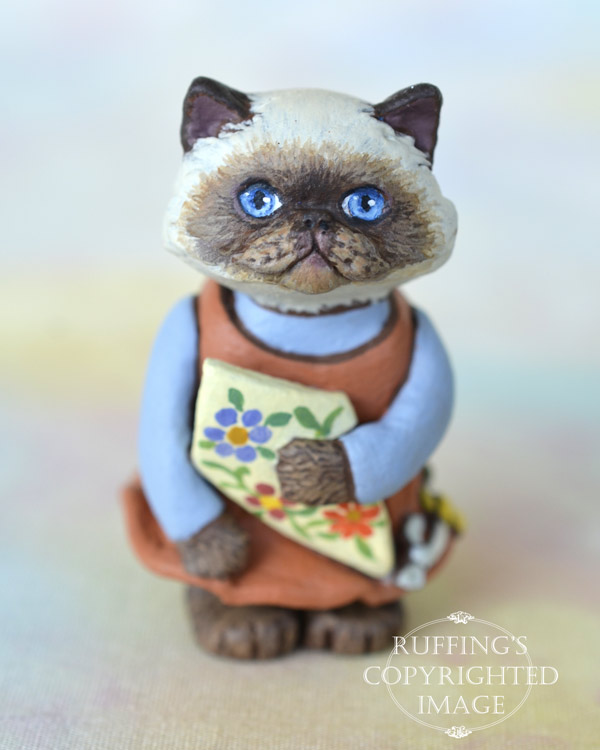 Maura is a handmade miniature original, one-of-a-kind cat art doll, hand painted and hand sculpted in paperclay by artist Max Bailey.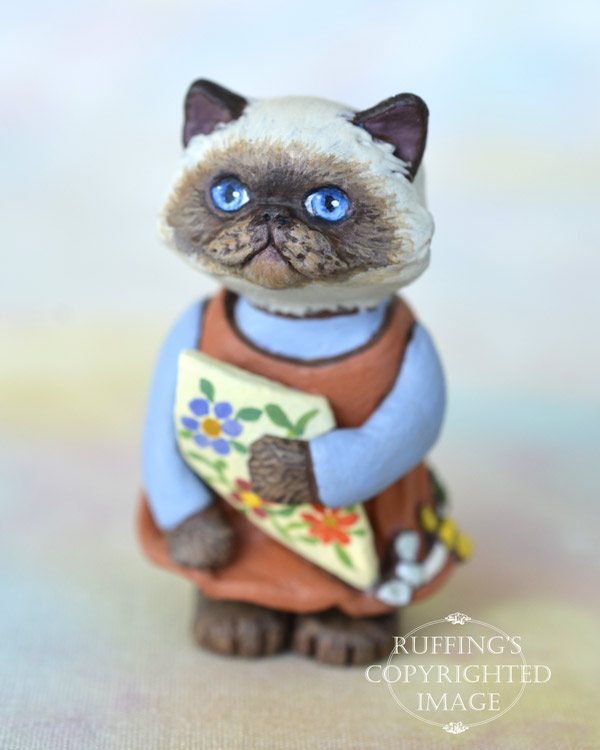 Maura got up early this morning. She painted flowers on her new kite, and tied some hair ribbons to its tail.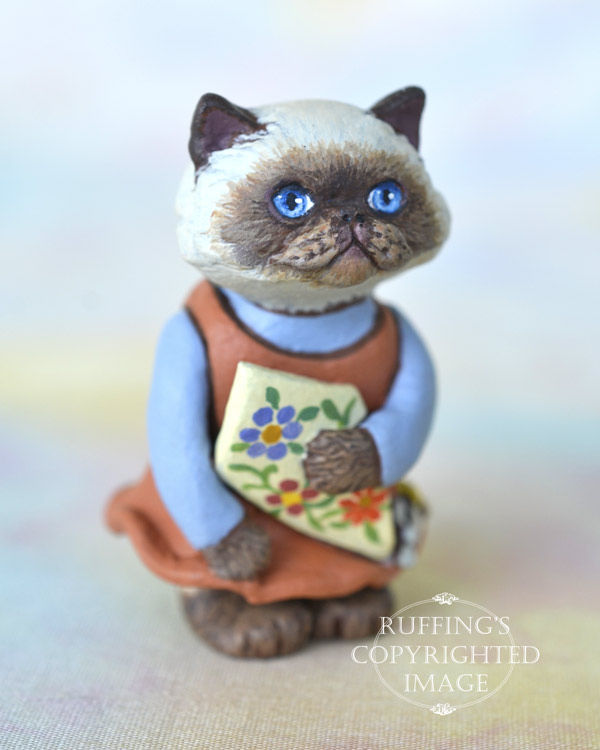 The sun is shining and the breeze is blowing, making a rustling sound in the trees. It's a perfect day to go up to the top of the hill and fly her wonderful creation. She hopes it sails upwards to touch the clouds.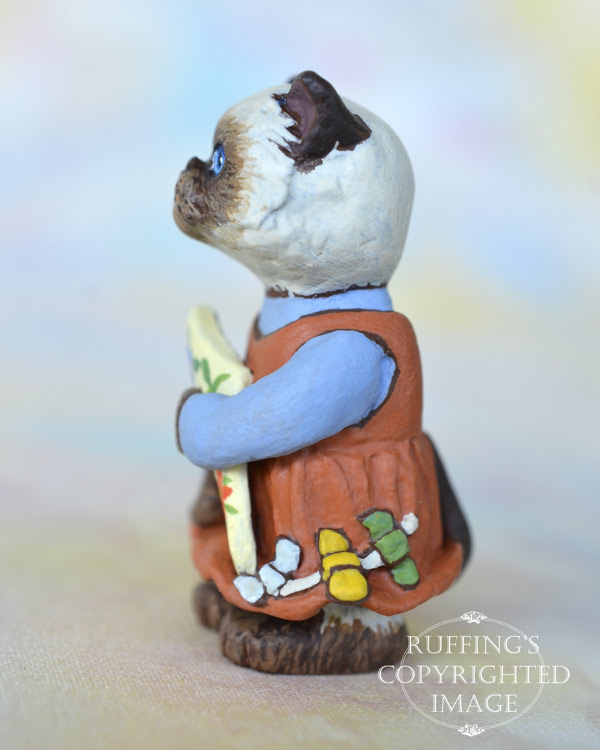 Maura is dressed in her burnt orange jumper, over her soft blue shirt. She's as ready as she'll ever be.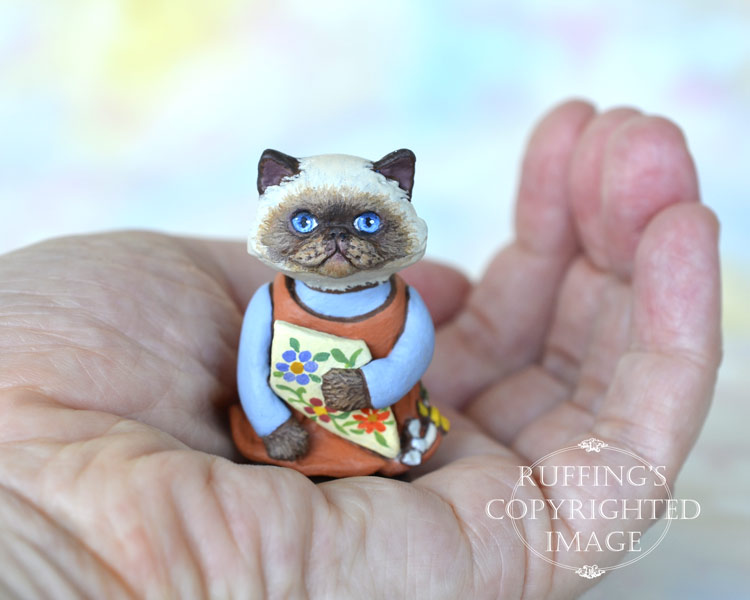 Maura is a one-of-a-kind work of art, and is meant for display only. She was sculpted from paperclay in multiple stages, to allow for drying and detailing.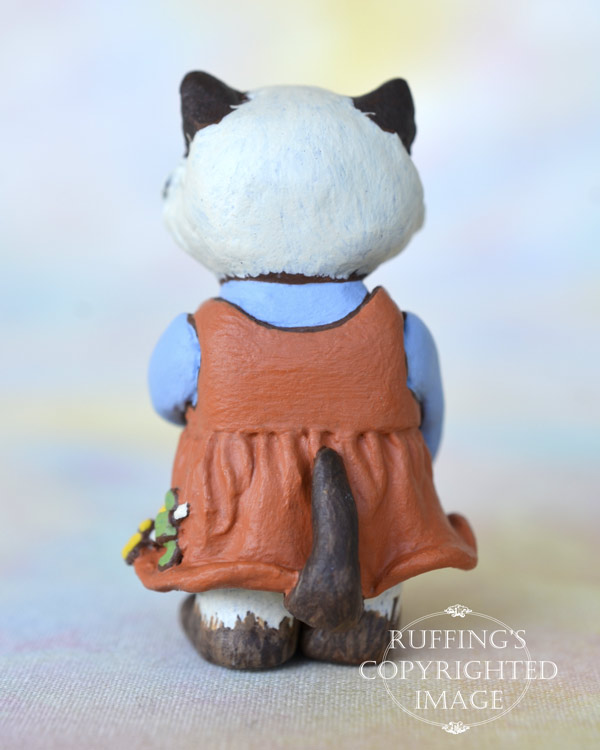 Maura was painted under a magnifying light, with tiny brushes, one hair at a time. She is signed and sealed with matte varnish for protection and preservation, and comes with a certificate of authenticity.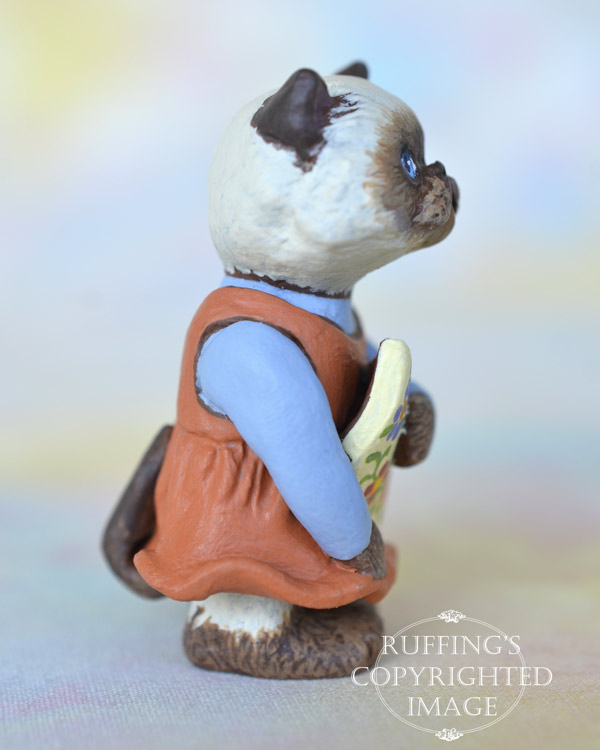 Maura is 1:12 scale. (One inch equals one foot.) She is 2 inches tall.
Maura is available for $99.00, plus shipping. Please inquire to ruffings@ruffings.com
or click here to visit Maura's listing on Etsy.
anthropomorphic-art,art-doll-figurines,art-dolls,art-objects,artist-dolls,cat-art,collectables,collectibles,dollhouse-dolls,folk-art,hand-painted,hand-sculpted,handmade,himalayan-cat-art,max-bailey,miniature,original-one-of-a-kind-art,paperclay-art-dolls,sculpture,whimsical-art