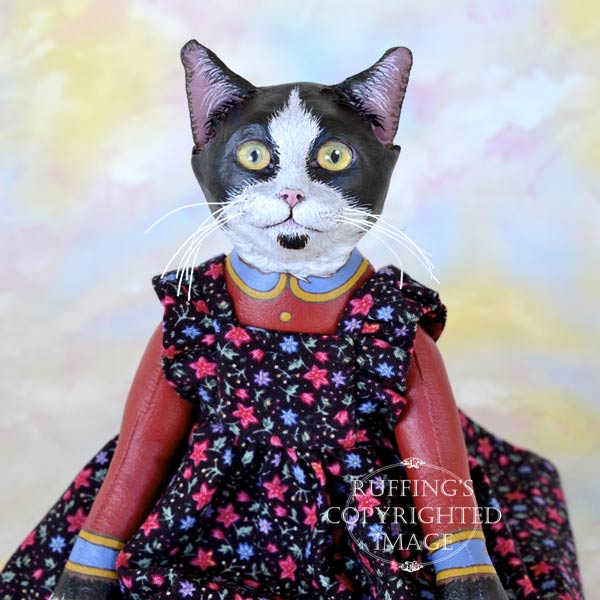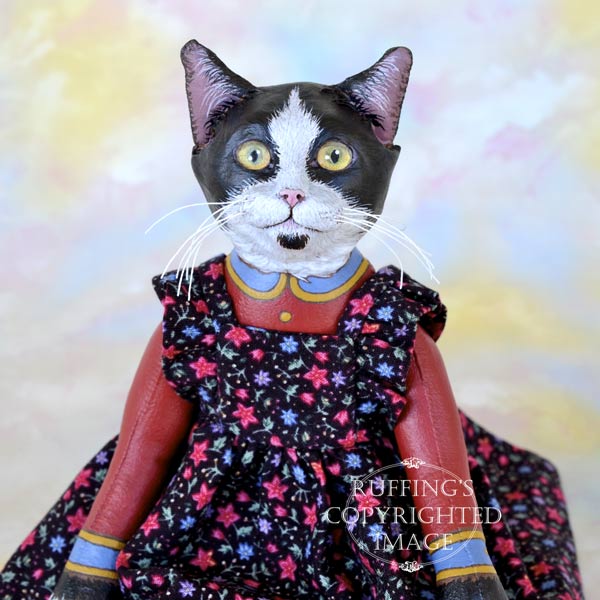 Echo is a handmade original, one-of-a-kind black-and-white tuxedo cat art doll, hand painted and hand sculpted in paperclay by artist Max Bailey.
Echo is a beautiful tuxedo cat with big yellow eyes.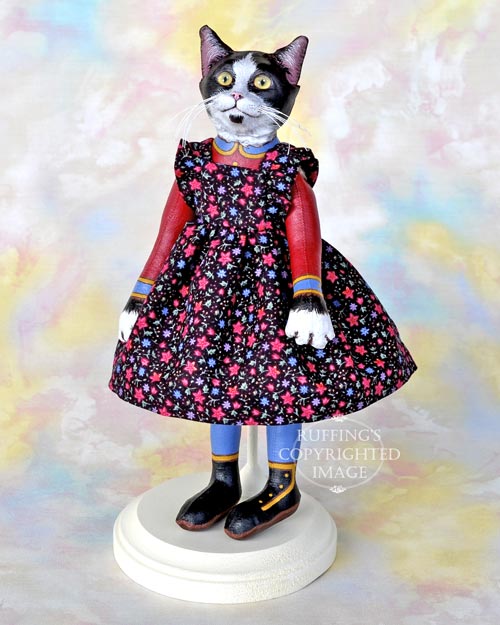 Echo says everything twice, which is how she got her name.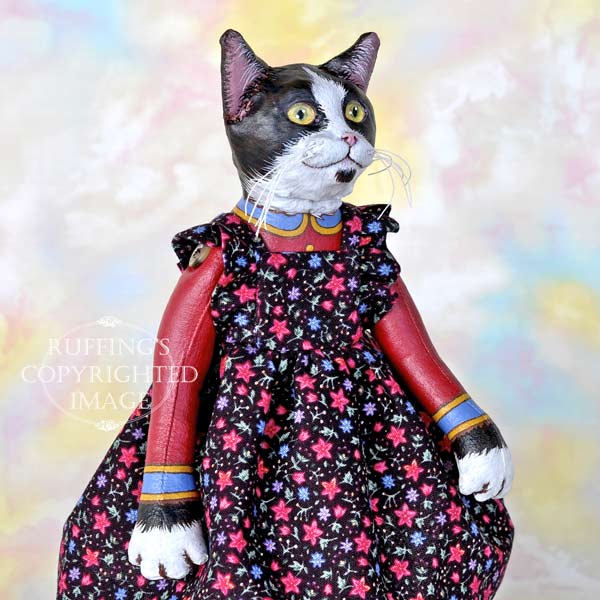 "I'm hungry," Echo will say. "I'm hungry," comes the echo.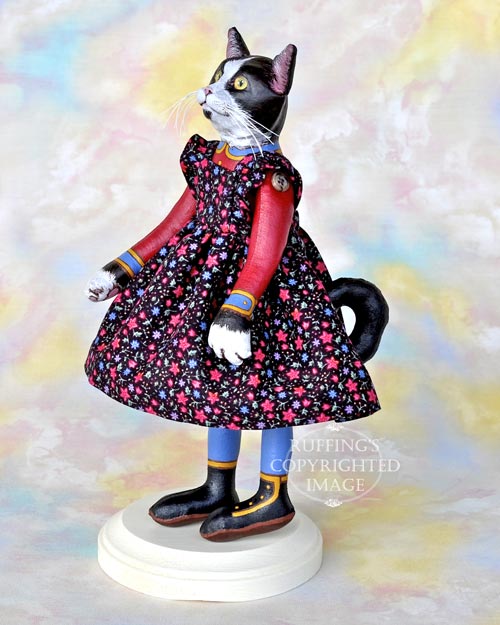 Perhaps she is afraid she won't be heard if she says something only once, and it's very important that she be heard.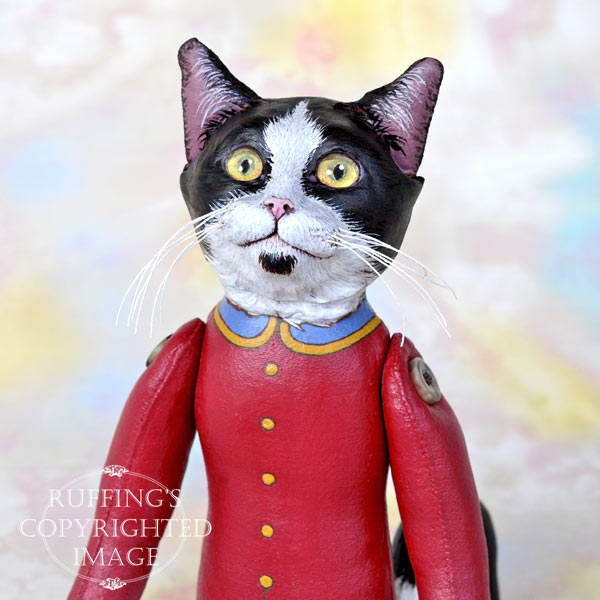 Because she is such a sweet cat, Echo's friends don't really mind that she repeats herself. They wait patiently until she is finished before they respond. They accept that all kitties have their funny little ways, and love her just the same.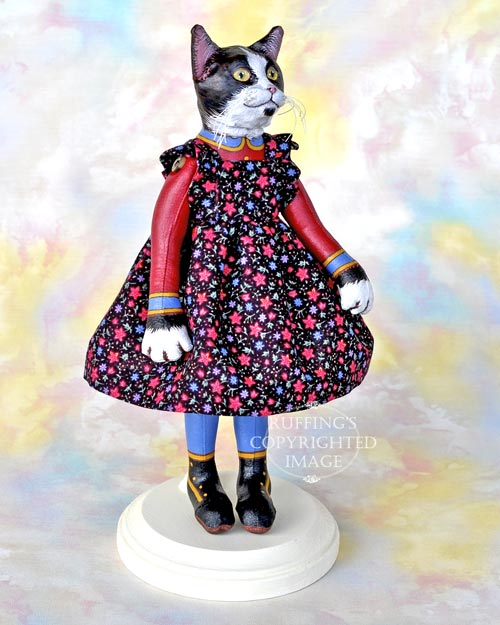 Today Echo is repeating herself in a striking black pinafore with red star flowers and tiny daisies in blue and lavender. The bib and over the shoulder straps are ruffled in the same fabric. Under her pinafore she wears a country red blouse with blue collar and cuffs banded in gold.
Echo has a black tail with a white tip. It emerges from white pantaloons. Her tights are blue, and over her kitty feet she wears black high-button shoes decorated with gold bands and gold buttons.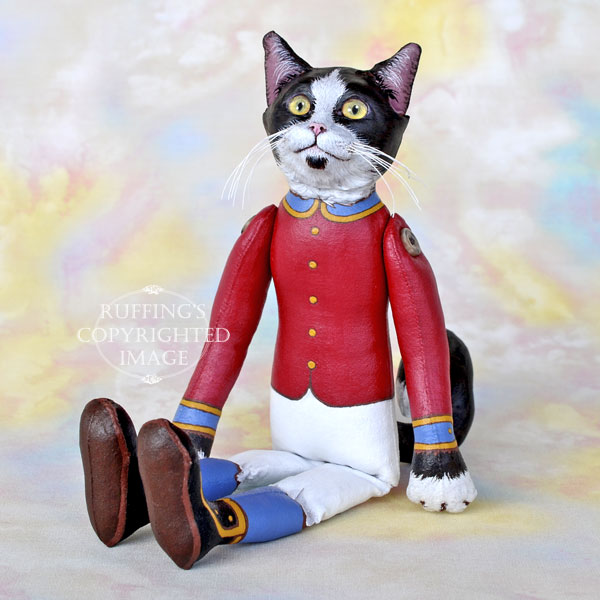 Echo is a one-of-a-kind work of art, created from my own design and pattern. She is made from 100% cotton fabric which has been sewn, stuffed, and completely hand painted with acrylic paints. Her whiskers are made from stiffened cotton thread.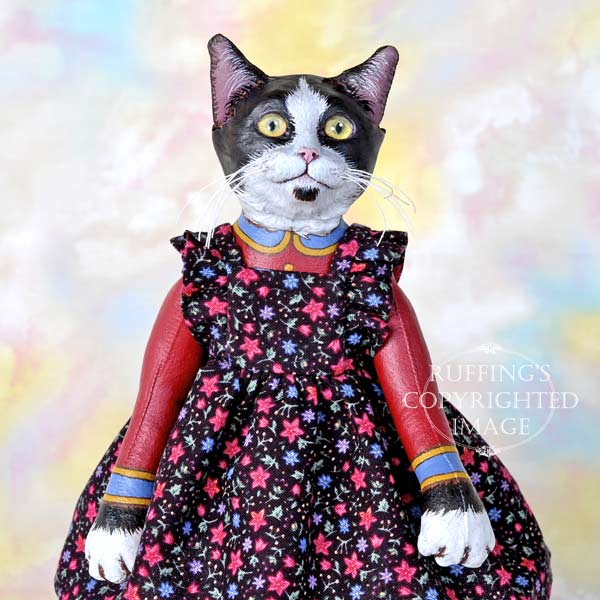 Echo's paws are needle-sculpted, and her arms are button-jointed so that she can pose. Her face was sculpted from paperclay smoothed into her fabric head.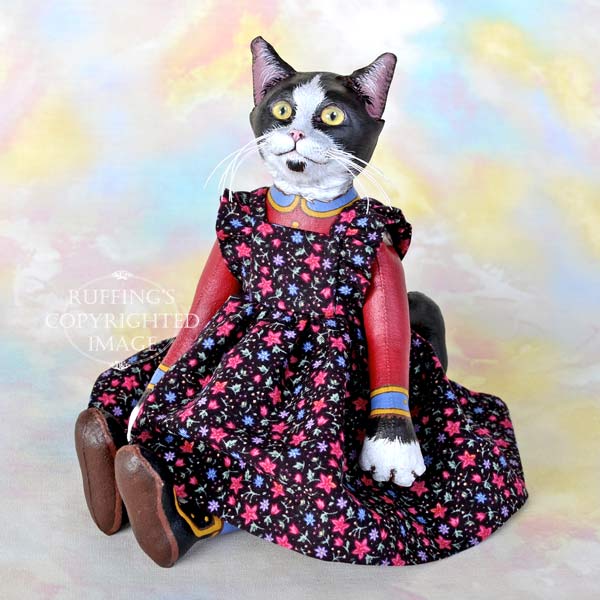 Echo's curled tail enables her to sit proudly all by herself on a shelf or on a table, or in a cabinet. She can also sit on a chair or stand with a doll stand. (Chair and doll stand not included.) Echo is meant for display only.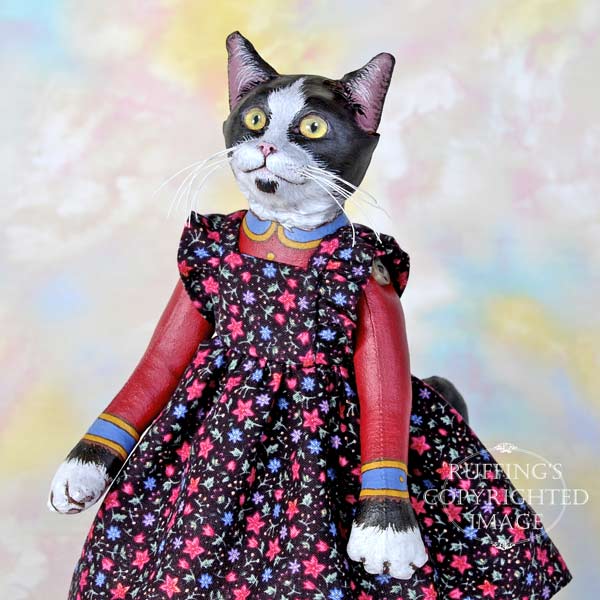 Echo is signed and sealed with matte varnish for protection and preservation. She is 8 and 1/2 inches tall.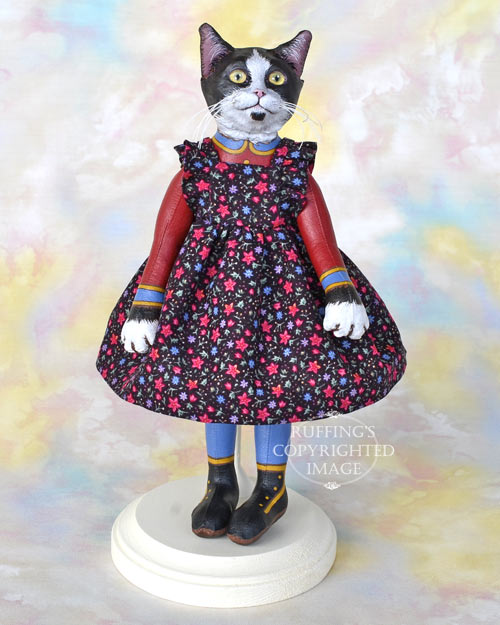 Echo is available for $299.99. Please inquire to [email protected]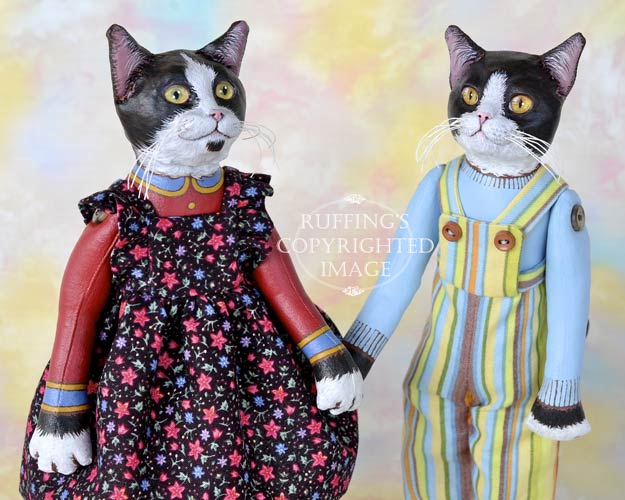 Echo's tuxedo-cat boyfriend is Tommy, who can be found by clicking here.