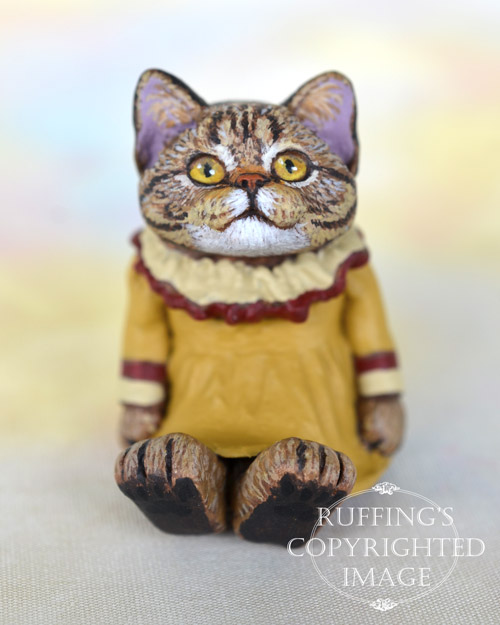 Marley is a handmade miniature original, one-of-a-kind cat art doll, hand painted and hand sculpted in paperclay by artist Max Bailey.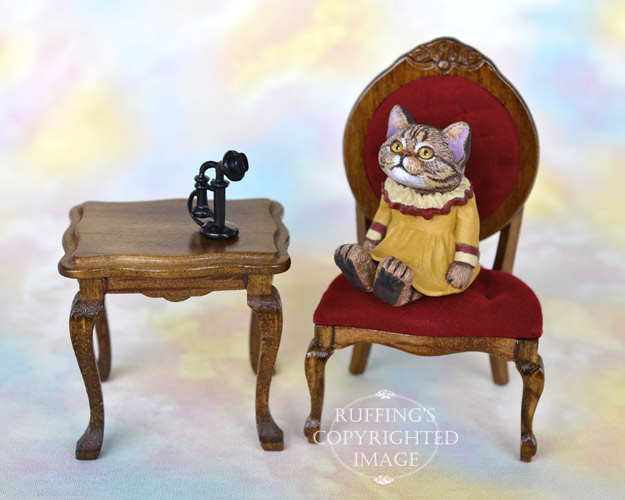 Marley is a very talkative American Shorthair tabby kitten with big yellow eyes. Her favorite pastime is chatting on the telephone.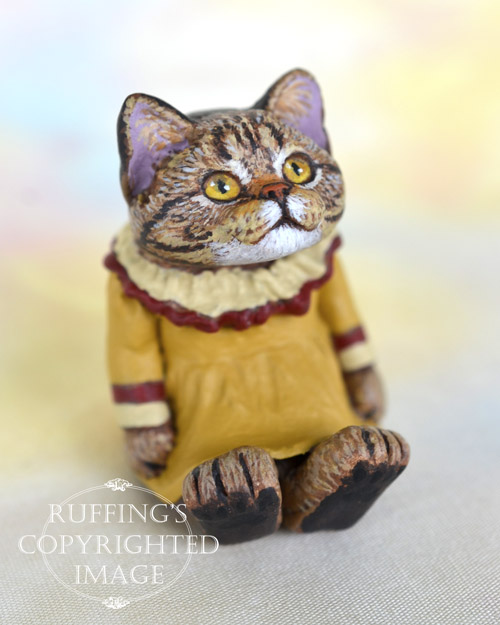 You will find Marley in her favorite place, perched on her red Victorian chair, next to her old-fashioned telephone.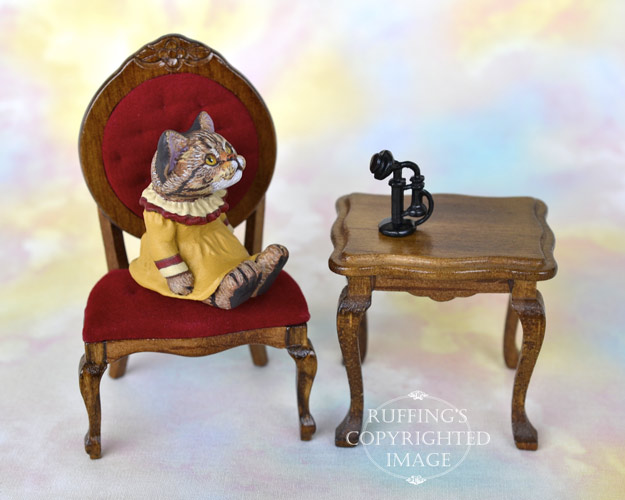 If the telephone doesn't ring soon, she will have to call one of her friends to get the latest news. In the last fifteen minutes, something might have occurred that she hasn't heard about.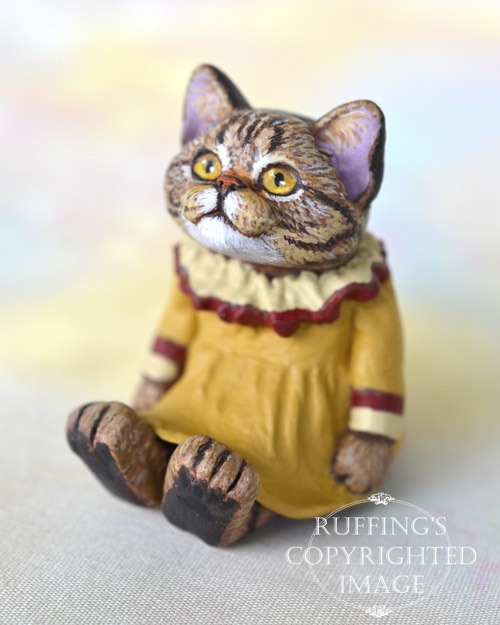 Whatever it may be, she will need to call all of her friends to tell them about it.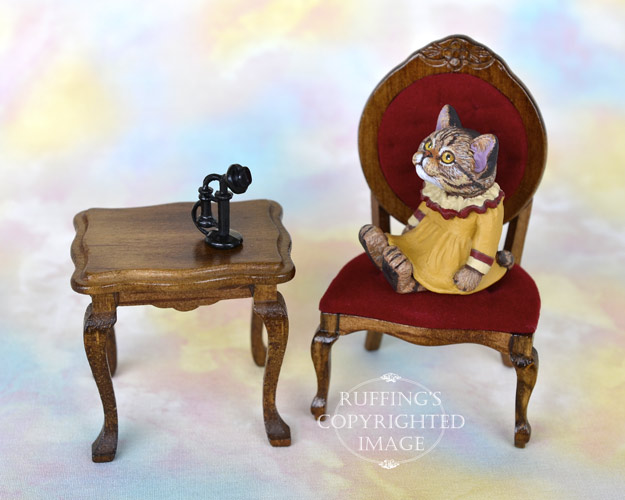 Marley is wearing a pretty gold dress with a ruffled beige collar edged in red. It has matching tan and red cuffs.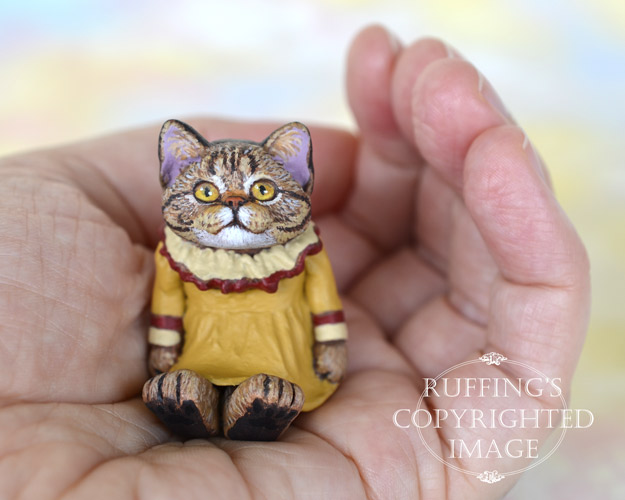 Marley is a one-of-a-kind work of art, and is meant for display only. She was sculpted from paperclay in multiple stages, to allow for drying and detailing.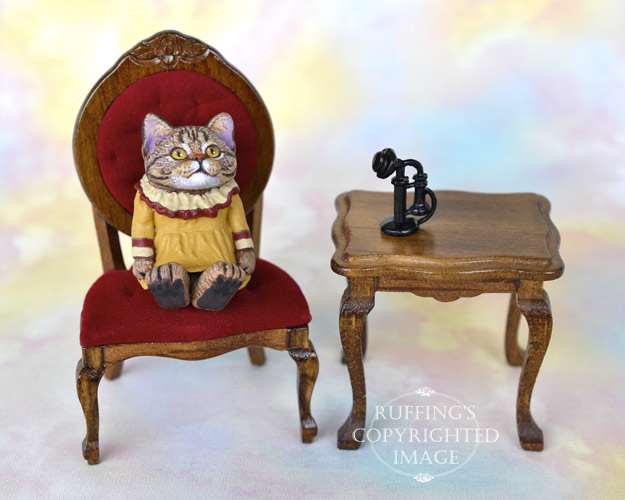 Marley was painted under a magnifying light, with tiny brushes, one hair at a time. She is signed and sealed with matte varnish for protection and preservation, and comes with a certificate of authenticity.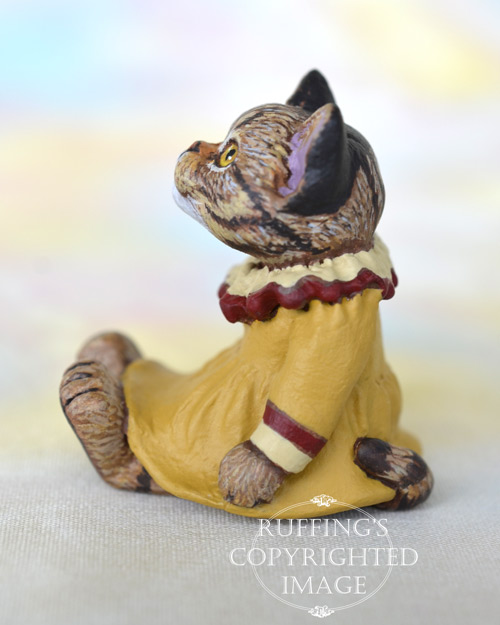 Marley is 1:12 scale. (One inch equals one foot.) She is 1 and 1/2 inches tall.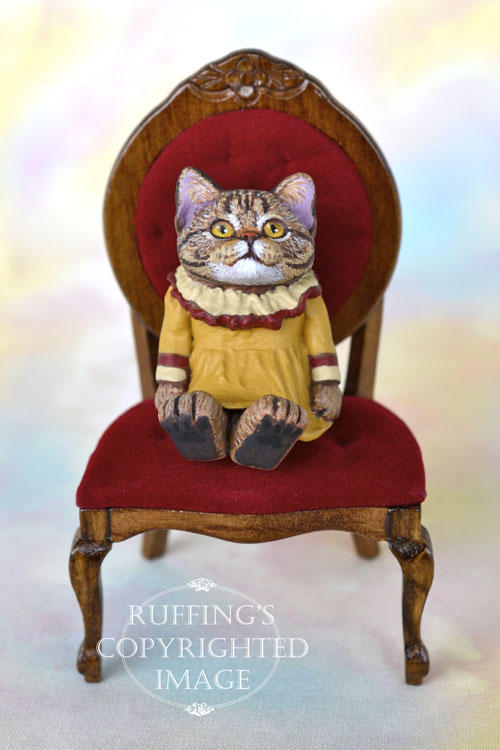 Marley has been adopted. Thank you!