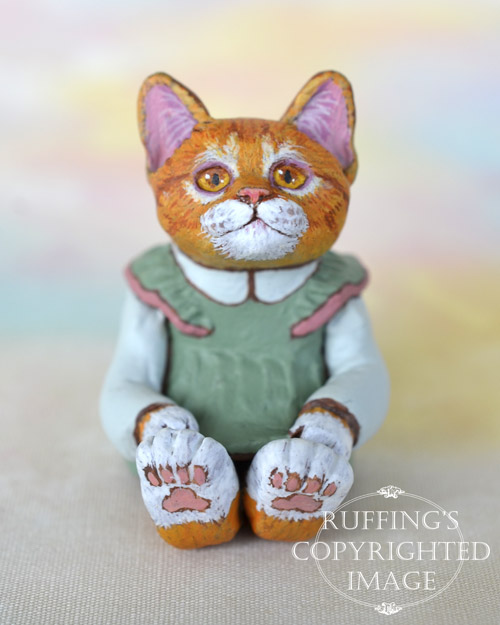 Trinket is a handmade miniature original, one-of-a-kind cat art doll, hand painted and hand sculpted in paperclay by artist Max Bailey.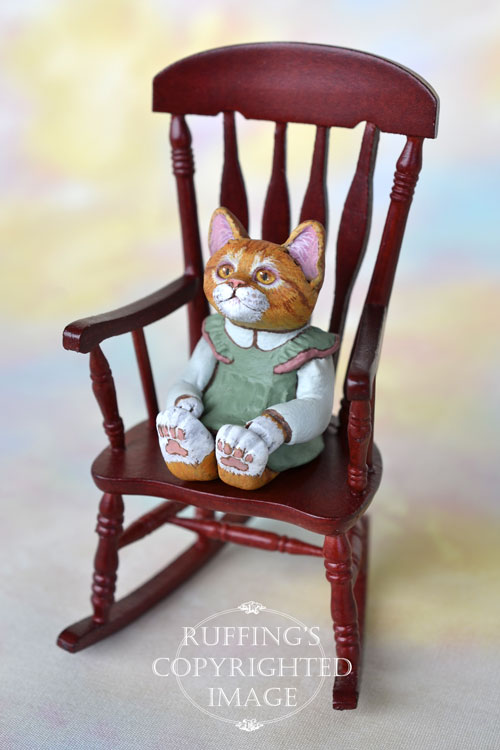 Trinket is a sweet ginger tabby kitten whose bright yellow eyes are always watchful and alert.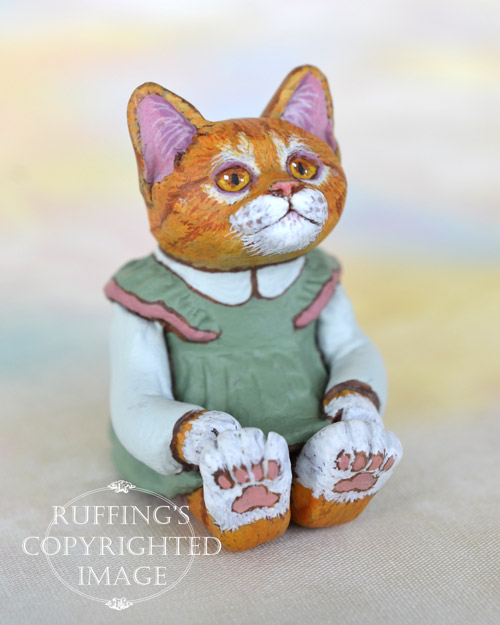 Trinket's favorite chair is her tall mahogany rocker, where she has a perfect view of everything that goes on around her.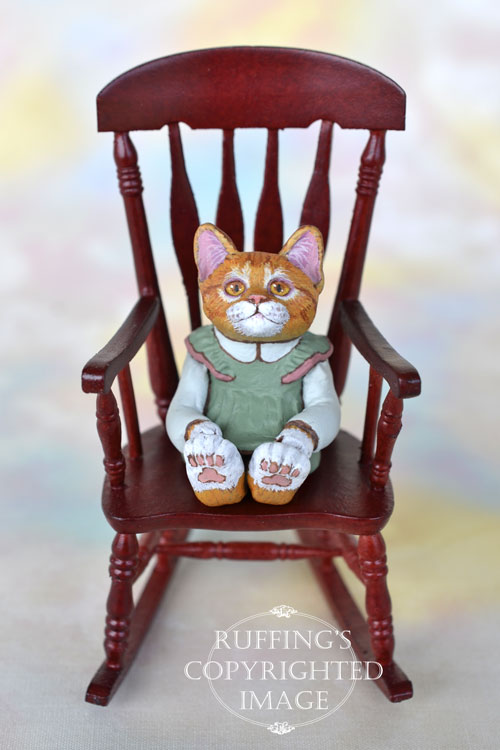 Gently rocking in her chair, Trinket can see out of the window, and at the same time, watch the door to see who is coming to visit.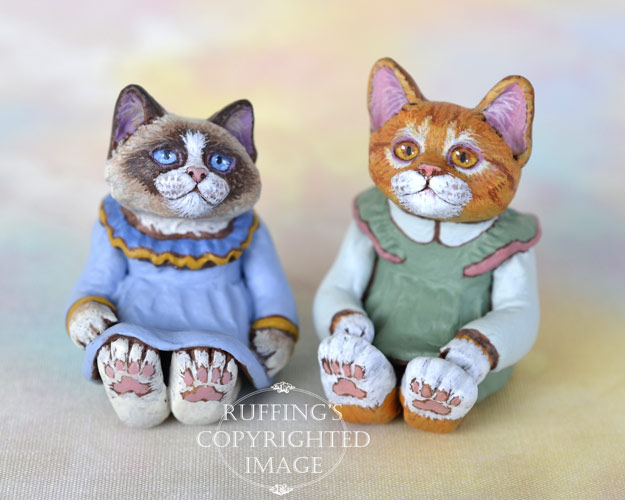 Visitors are always welcome.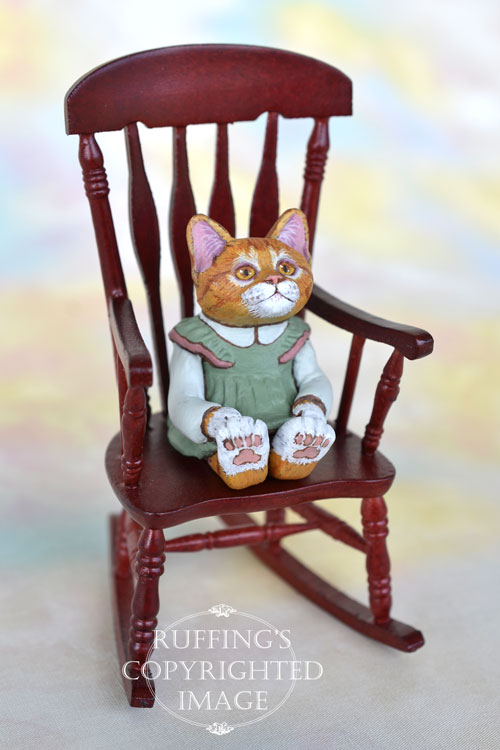 Trinket's pinafore is grass-green, with pink trim on the ruffles. She wears it over a white-collared pale green blouse.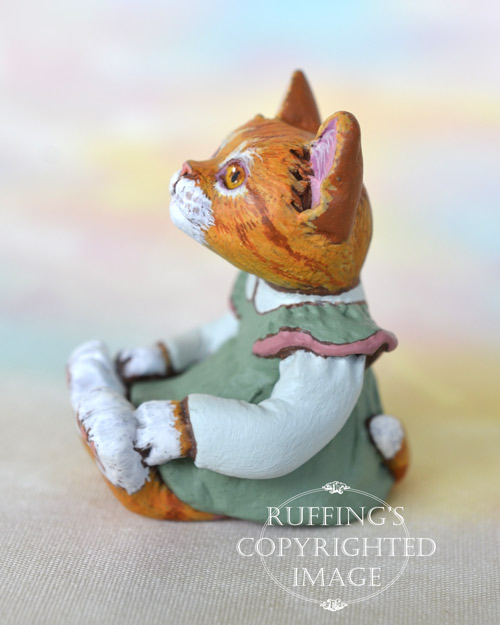 Trinket is a one-of-a-kind work of art, and is meant for display only. She was sculpted from paperclay in multiple stages, to allow for drying and detailing.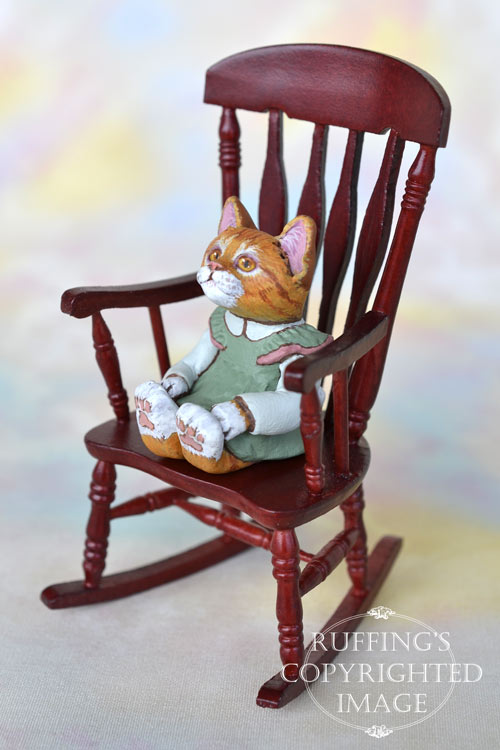 Trinket was painted under a magnifying light, with tiny brushes, one hair at a time. She is signed and sealed with matte varnish for protection and preservation, and comes with a certificate of authenticity.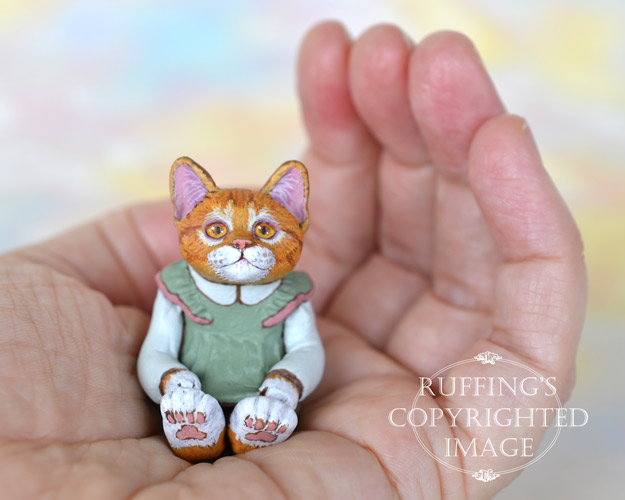 Trinket is 1:12 scale. (One inch equals one foot.) She is 1 and 1/2 inches tall.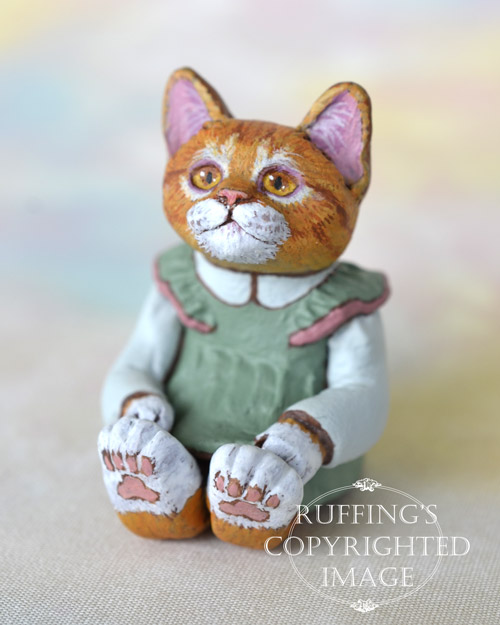 Update: Trinket has been adopted. Thank you!
Trinket's friend is Shelby the bi-color Ragdoll kitten.