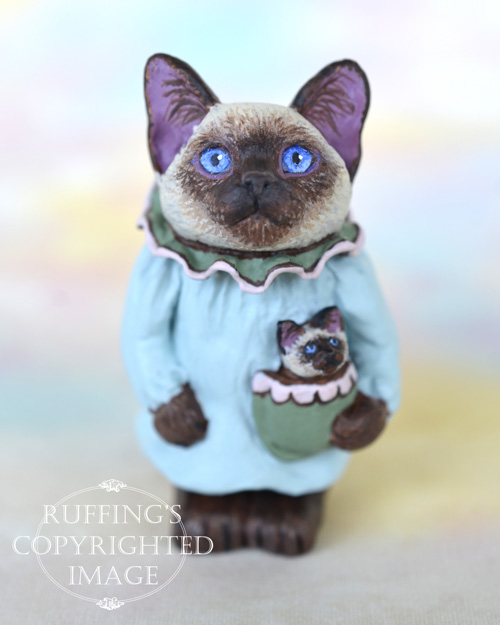 Lacey is a handmade miniature original, one-of-a-kind cat art doll, hand painted and hand sculpted in paperclay by artist Max Bailey.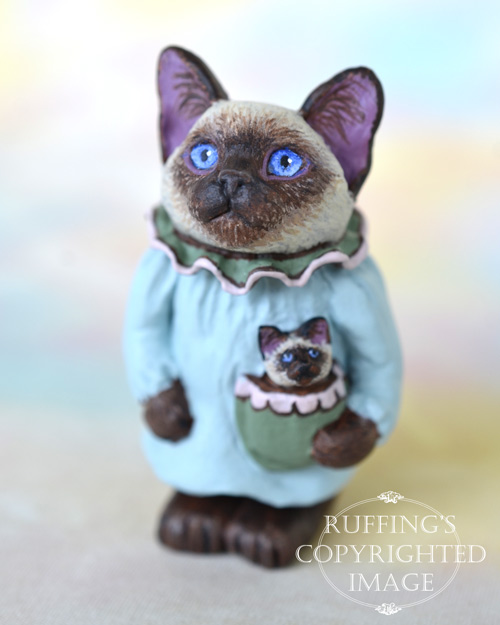 Lacey is a beautiful blue-eyed Siamese kitten who keeps her favorite kitty doll in the pocket of her dress, where she will be safe from harm.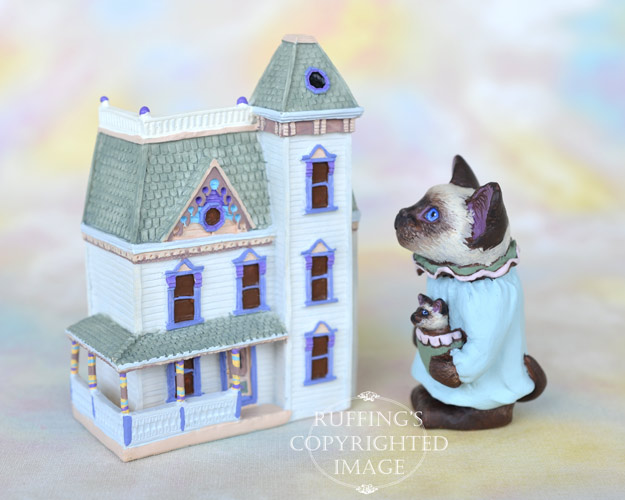 Every evening, Lacey takes her doll to the big Victorian dollhouse in the parlor.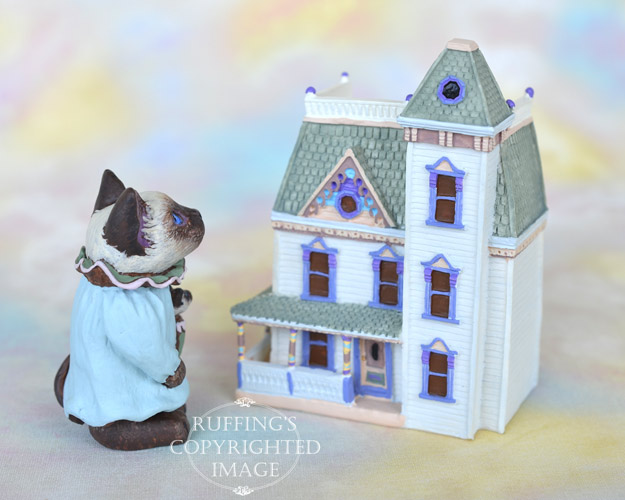 She asks her doll to wave goodnight from the upstairs window. She wishes her sweet dreams, then blows her a kiss.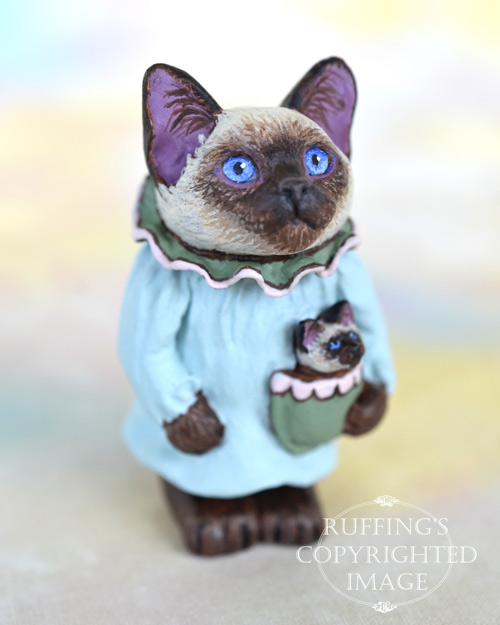 Lacey wears a blue-green dress with a ruffled green collar edged in pink. It has a matching green pocket, with pink scalloped trim.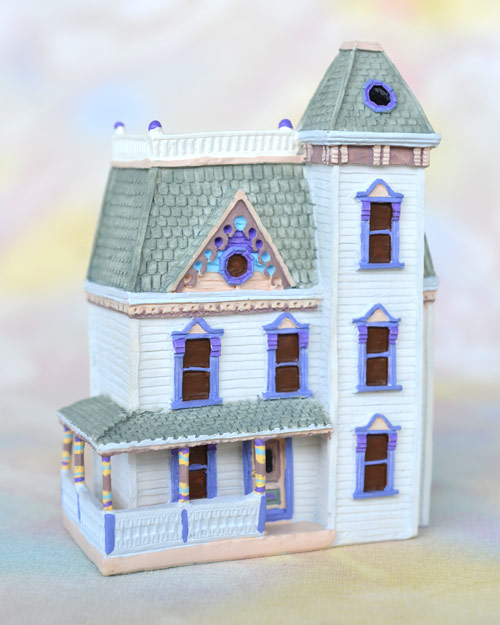 Lacey's dollhouse is pale green with a darker green tiled roof, and pink and blue window trim. It has a porch in the front that goes around the side, and a widow's walk on the rooftop.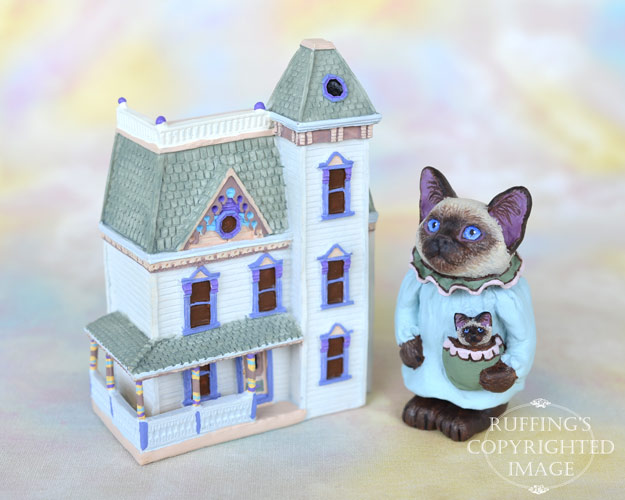 Lacey is a one-of-a-kind work of art, and is meant for display only. She was sculpted from paperclay in multiple stages, to allow for drying and detailing.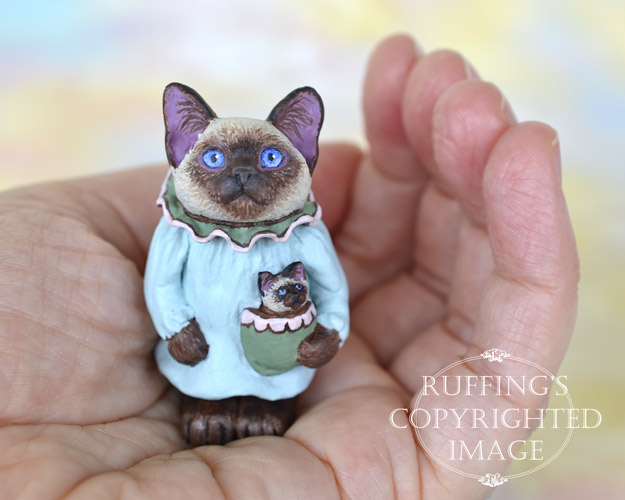 Lacey was painted under a magnifying light, with tiny brushes, one hair at a time. She is signed and sealed with matte varnish for protection and preservation, and comes with a certificate of authenticity.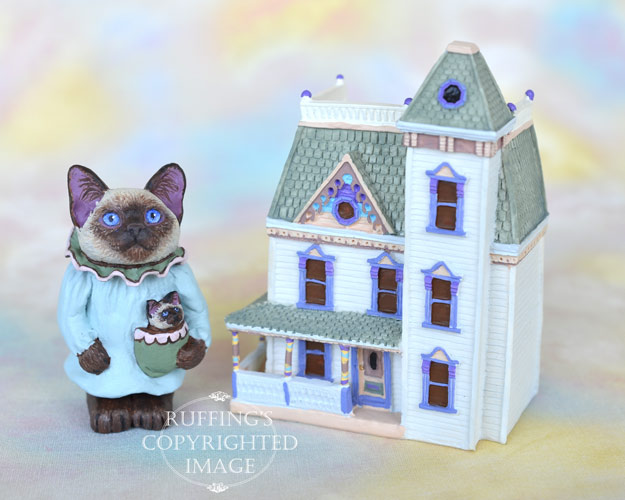 Lacey is 1:12 scale. (One inch equals one foot.) She is 2 inches tall.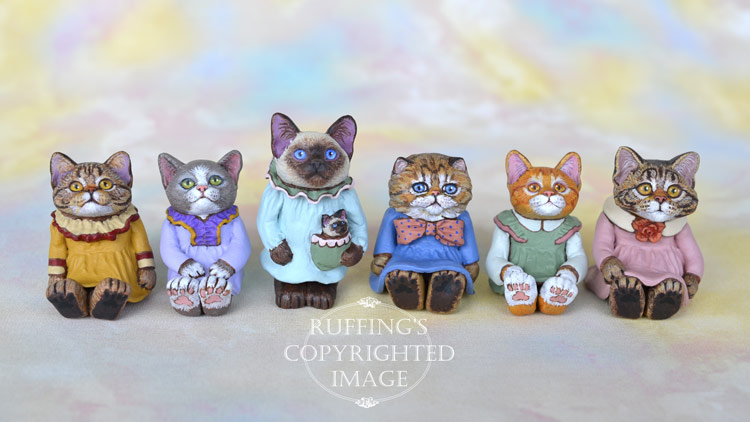 Update: Lacey has been adopted. Thank you!
Lacey's friends, shown above, from left to right are Marley the American Shorthair tabby kitten, Heather the gray and white kitten, Maureen the Persian tabby kitten, Trinket the ginger tabby kitten, and Gloria the Maine Coon kitten.