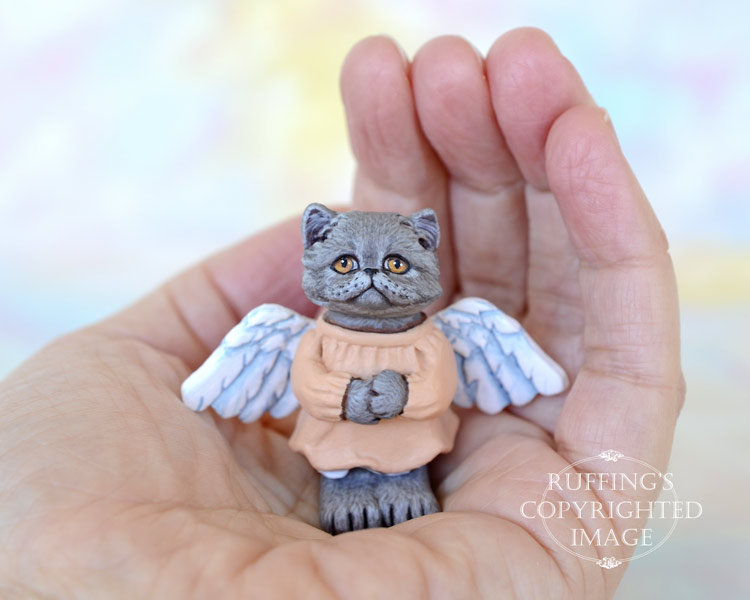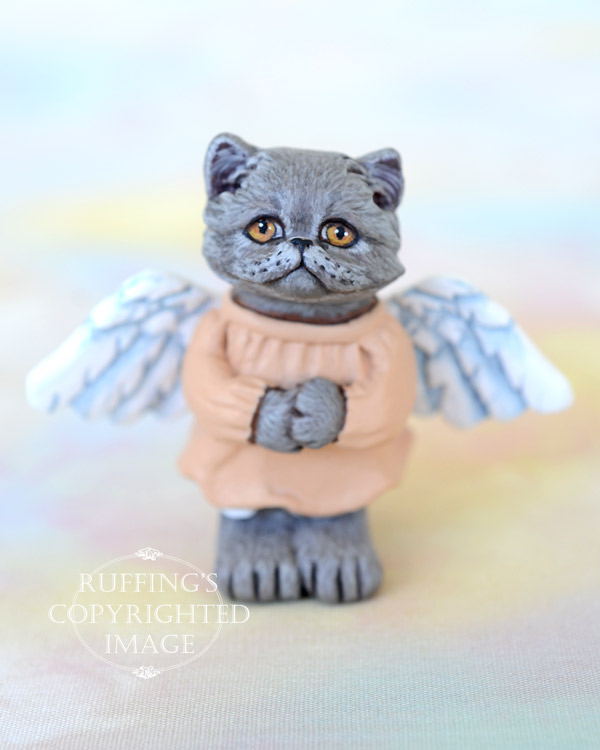 Willa is a handmade miniature original, one-of-a-kind cat art doll, hand painted and hand sculpted in paperclay by artist Max Bailey.
Willa is a Blue Persian angel kitten who is very sweet and terribly earnest.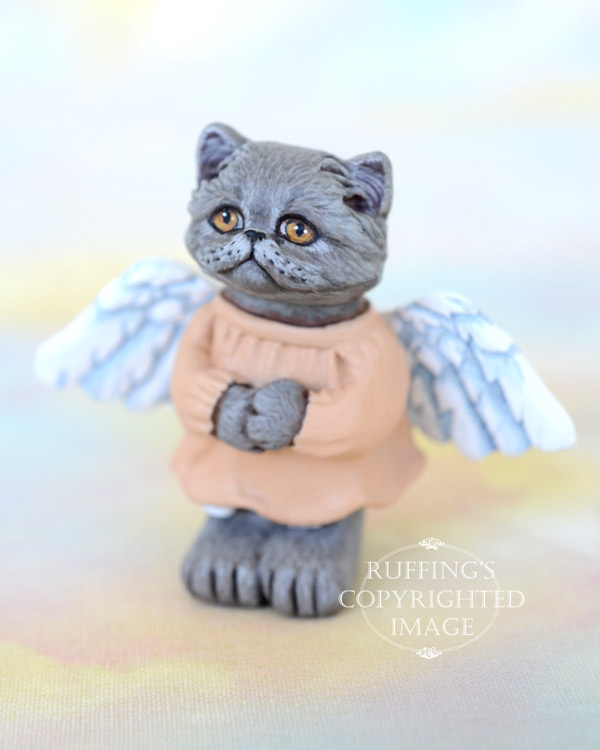 Willa wishes with all her heart for good things to happen, and she does her best to make the wishes come true.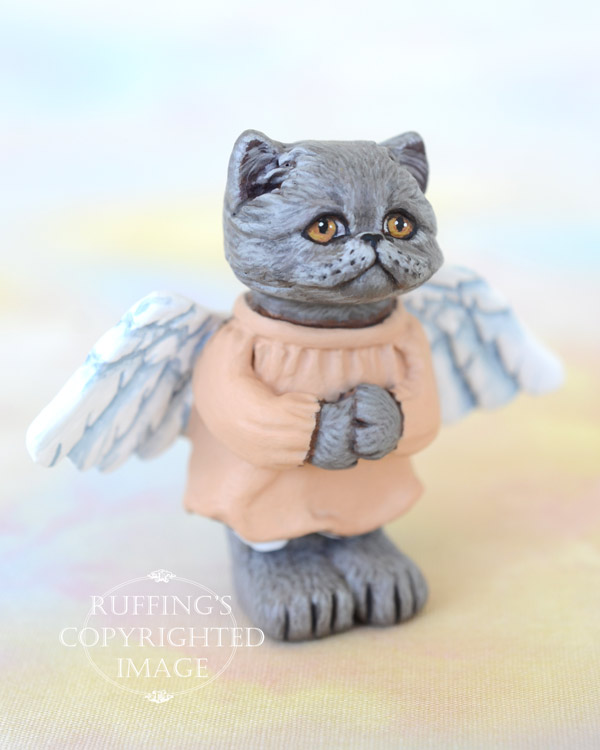 Sometimes she wishes so hard that she closes her eyes, puts her paws together, and holds her breath until she rises right up from the ground and into the sky. It's a good thing she has wings.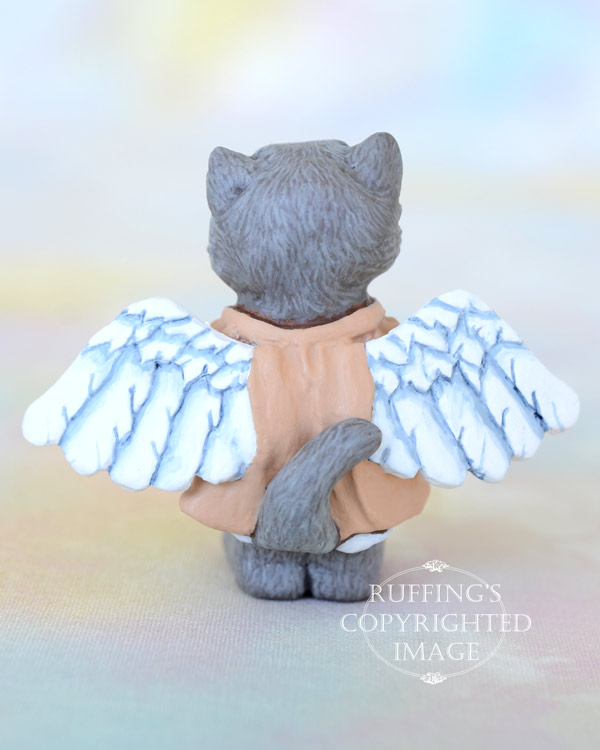 Willa looks pretty in her pale orange robe. It sets off her copper-colored eyes.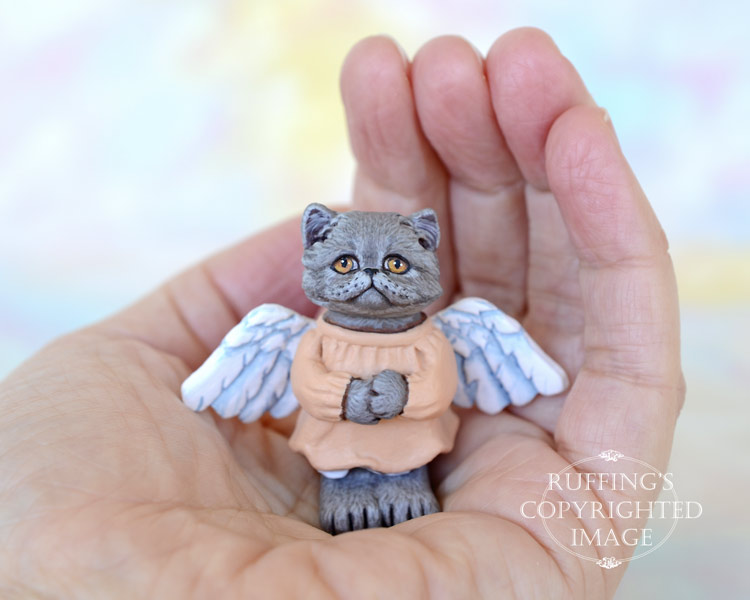 Willa is a one-of-a-kind work of art, and is meant for display only. She was sculpted from paperclay in multiple stages, to allow for drying and detailing.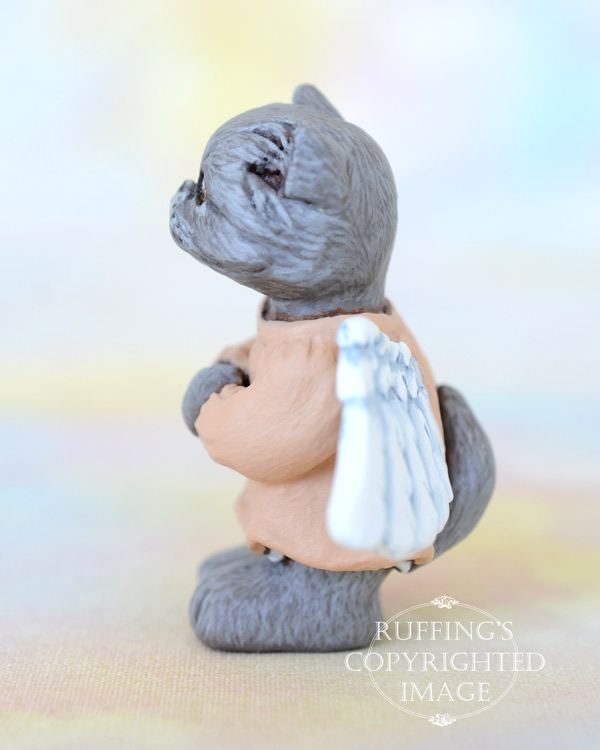 Willa was painted under a magnifying light, with tiny brushes, one hair at a time. She is signed and sealed with matte varnish for protection and preservation, and comes with a certificate of authenticity.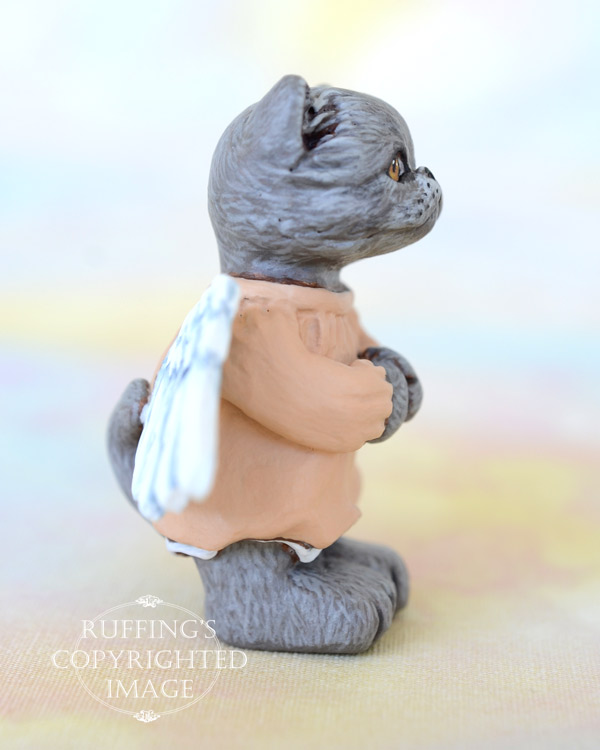 Willa is 1:12 scale. (One inch equals one foot.) She is 1 and 7/8 inches tall.

Update: Willa has been adopted. Thank you!