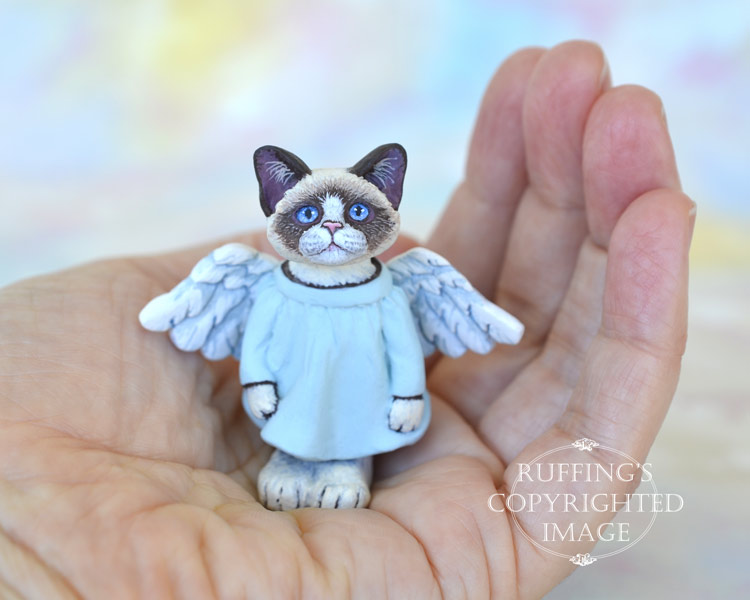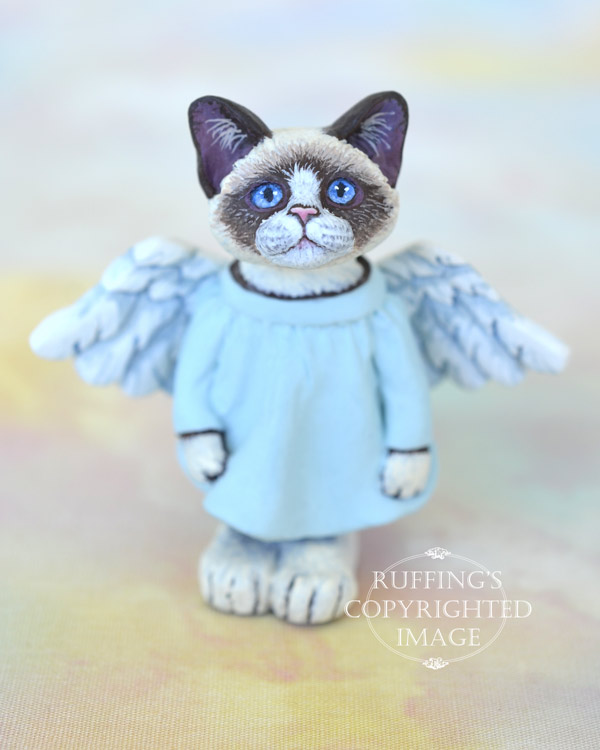 Callinda is a handmade miniature original, one-of-a-kind cat art doll, hand painted and hand sculpted in paperclay by artist Max Bailey.
This is Callinda. She is a bi-color Ragdoll angel kitten who takes her job very seriously.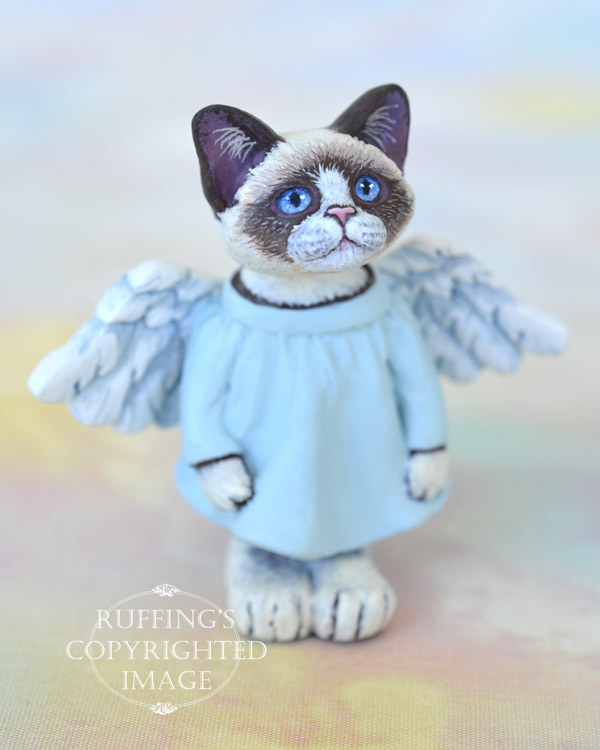 It's true that Callinda will often slide down rainbows and take little cat naps on puffy clouds. She wakes up when she hears a kitten cry.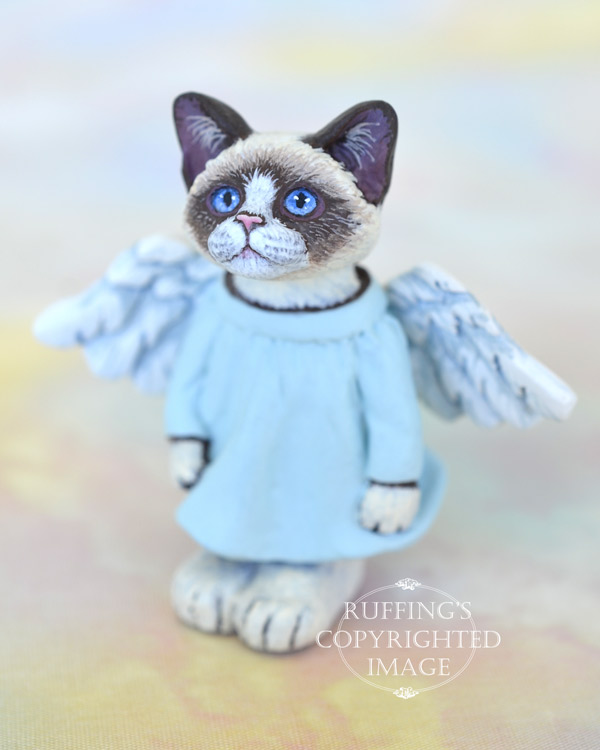 It is Callinda's mission to find kittens who are lost, and help them find their way. If they are hungry, she will feed them. Most importantly, she helps to find homes for little kittens who have none.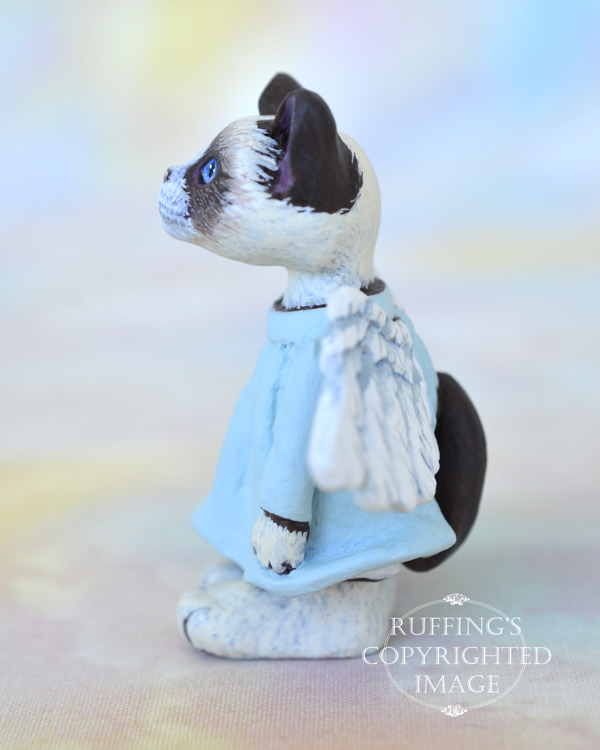 Callinda's robe is pale ice-blue and sometimes blends in with the sky so that you have to look very hard to see her.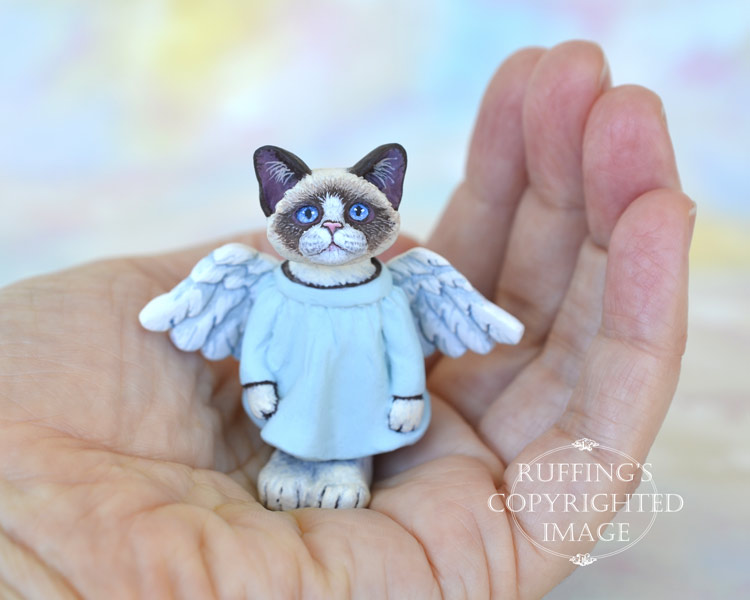 Callinda is a one-of-a-kind work of art, and is meant for display only. She was sculpted from paperclay in multiple stages, to allow for drying and detailing.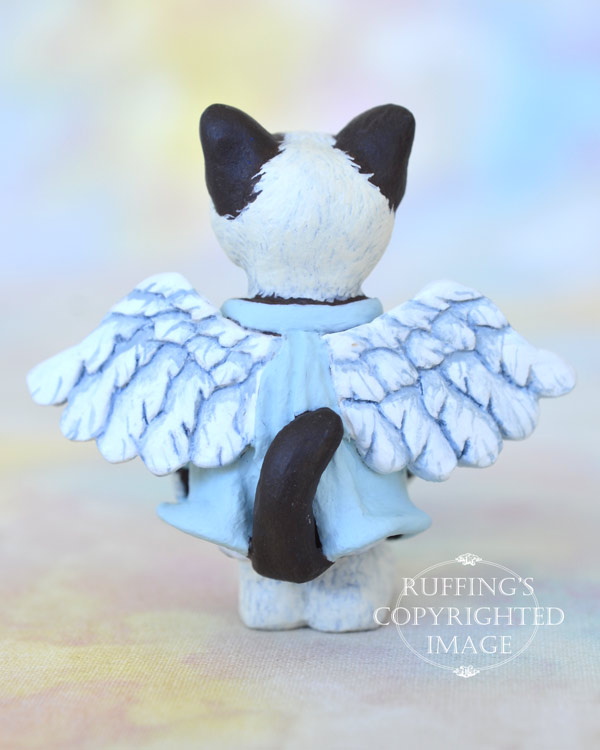 Callinda was painted under a magnifying light, with tiny brushes, one hair at a time. She is signed and sealed with matte varnish for protection and preservation, and comes with a certificate of authenticity.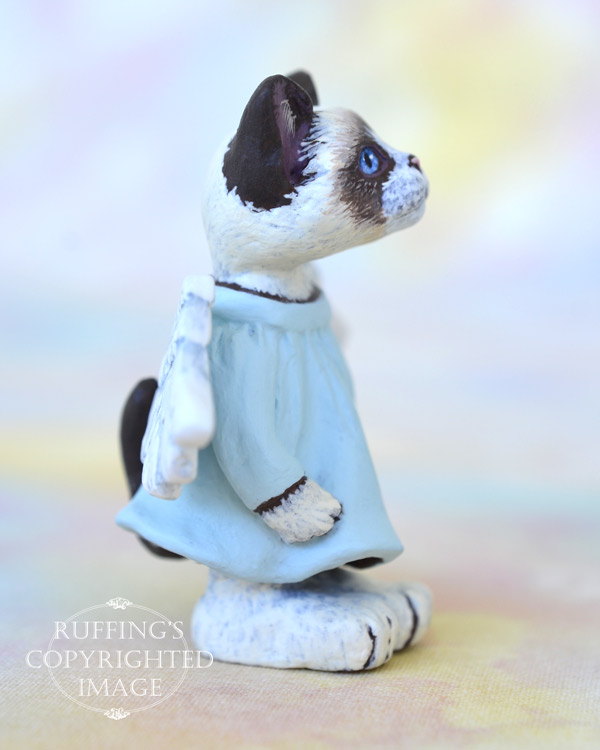 Callinda is 1:12 scale. (One inch equals one foot.) She is 2 inches tall.
Update: Callinda has been adopted. Thank you!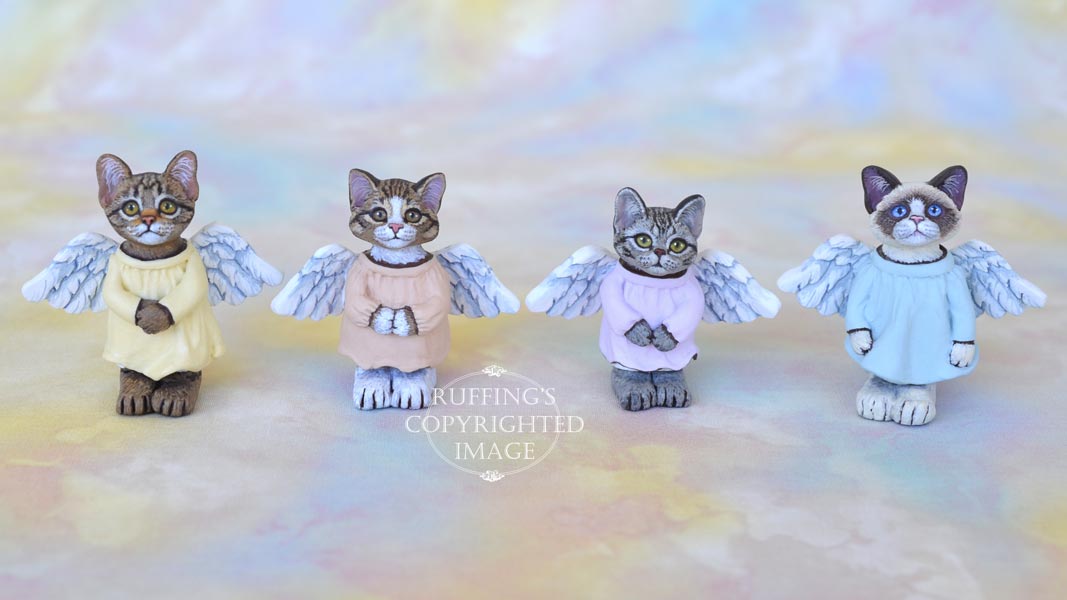 Callinda's angel friends are (from left to right) Angie, Leila, and Daphne.