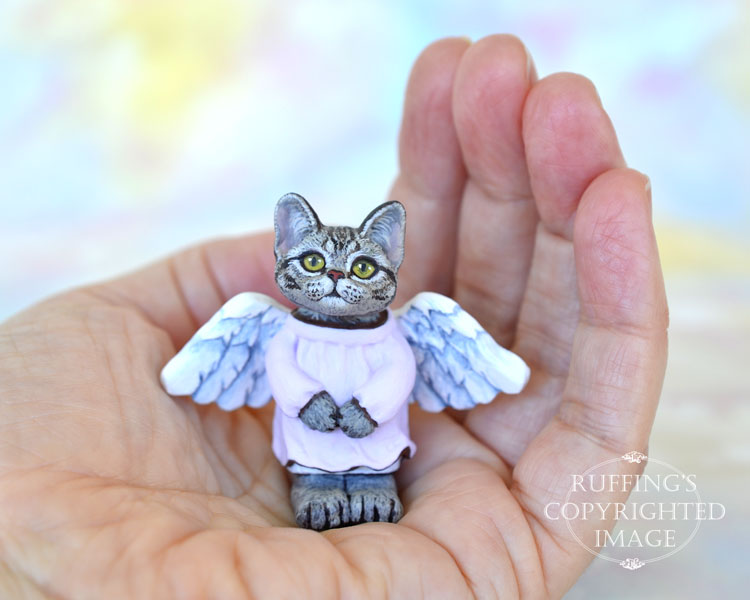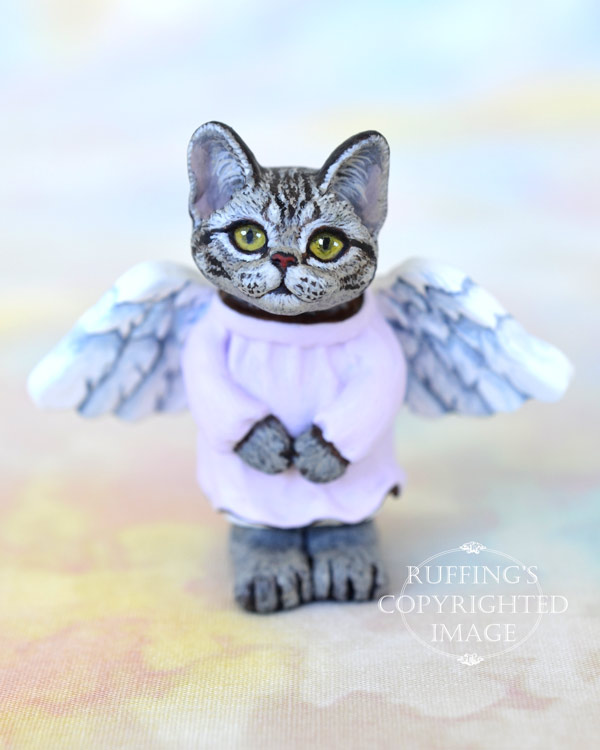 Daphne is a handmade miniature original, one-of-a-kind cat art doll, hand painted and hand sculpted in paperclay by artist Max Bailey.
This is Daphne. She is an American Shorthair angel tabby kitten with round yellow-green eyes that are ever watchful and alert.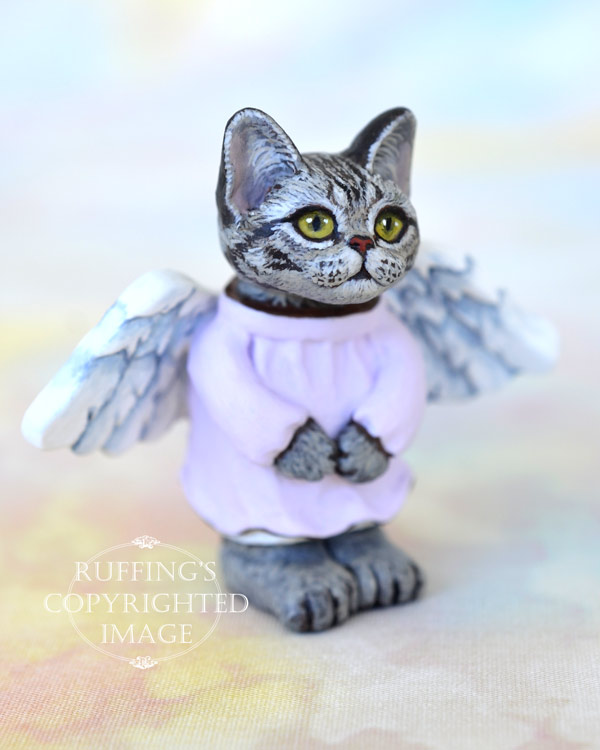 It is Daphne's job to help kittens who have climbed up into trees and have no idea how to get down. Since Daphne can fly, she floats up into the trees, and calmly gives instructions on climbing down backwards instead of trying to go down head first.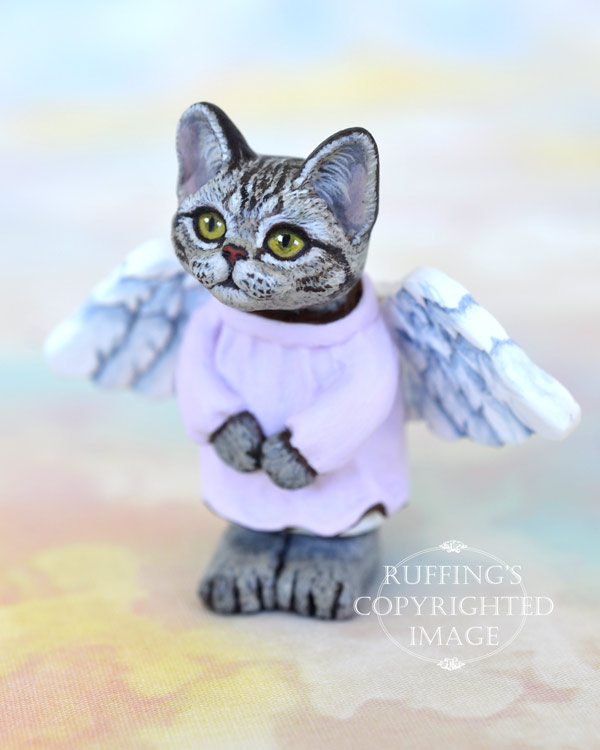 Ever caring and concerned, it is Daphne's mission to protect and guide her little charges, especially those who get into mischief, or get it in their heads to do naughty things they shouldn't do.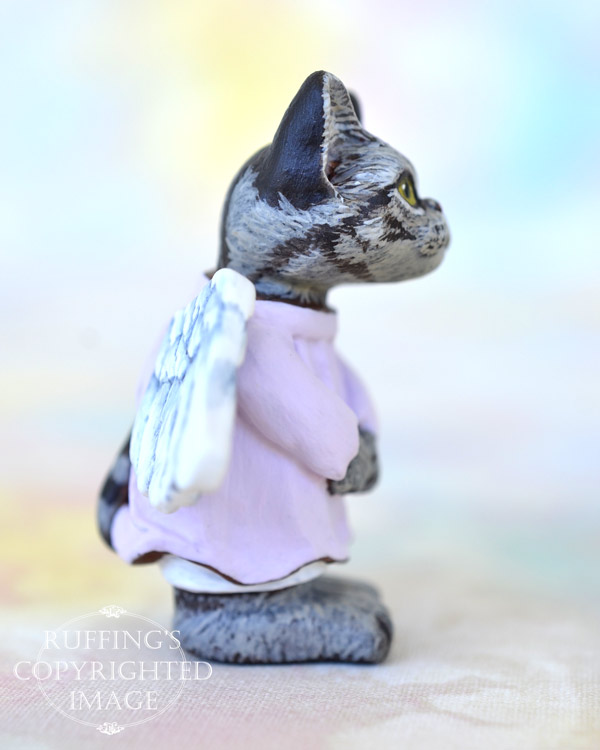 Daphne's robe is pale orchid and flows gracefully around her body.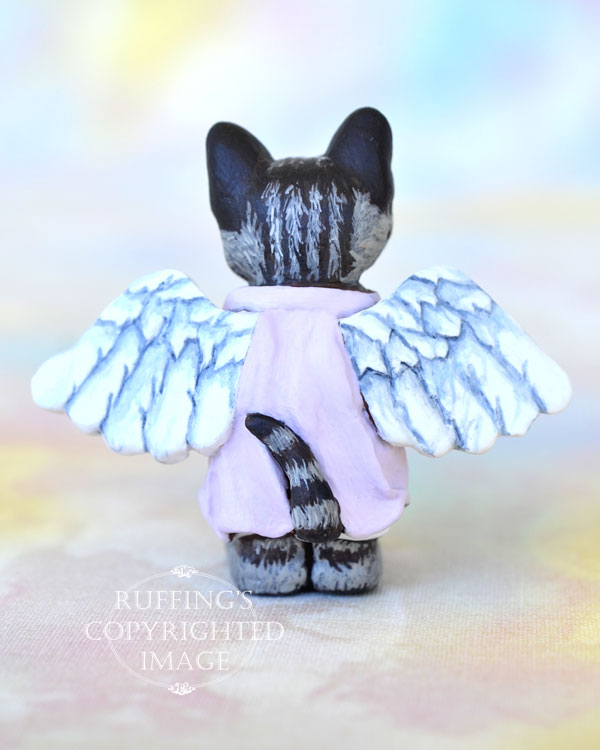 Daphne is a one-of-a-kind work of art, and is meant for display only. She was sculpted from paperclay in multiple stages, to allow for drying and detailing.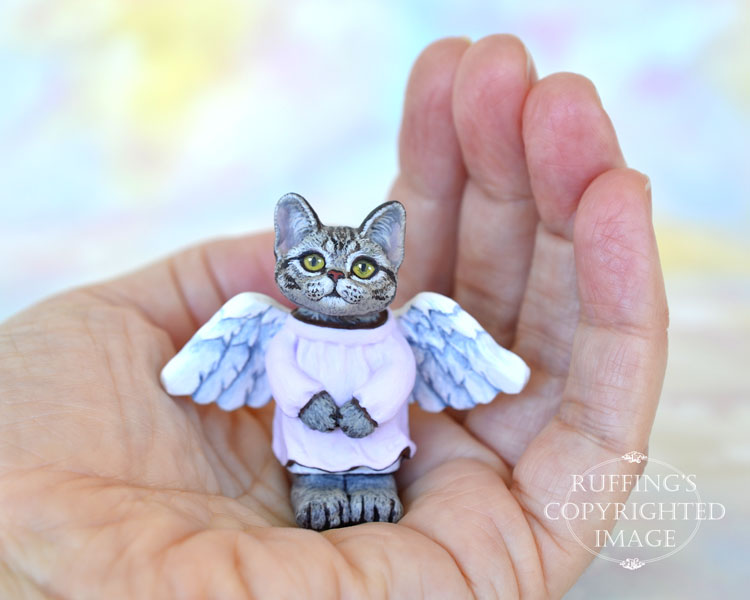 Daphne was painted under a magnifying light, with tiny brushes, one hair at a time. She is signed and sealed with matte varnish for protection and preservation, and comes with a certificate of authenticity.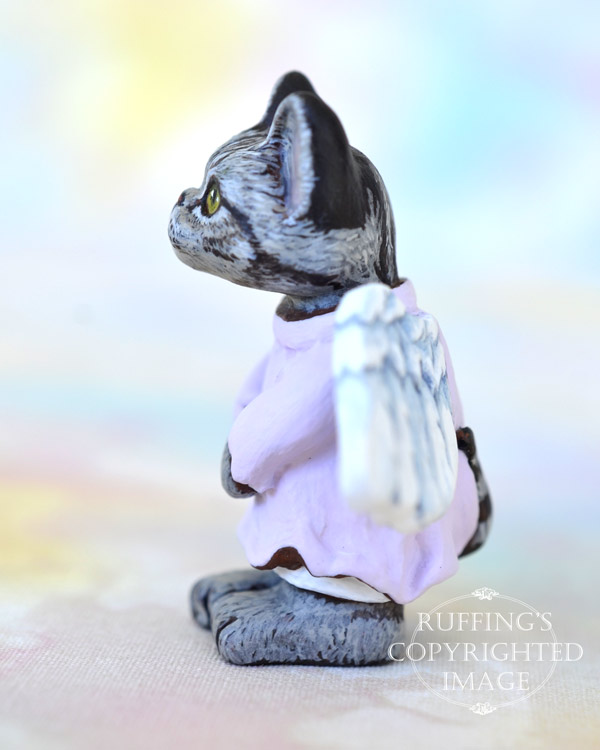 Daphne is 1:12 scale. (One inch equals one foot.) She is 1 and 3/4 inches tall.
Update: Daphne has been adopted. Thank you!