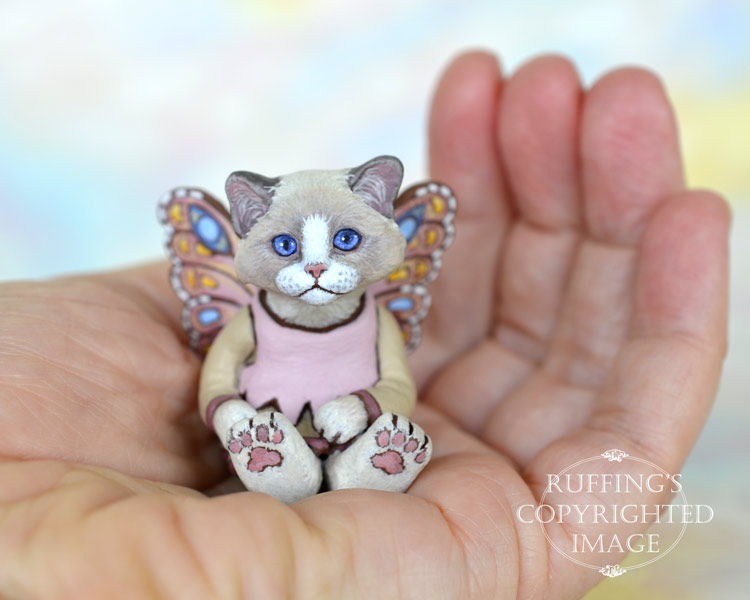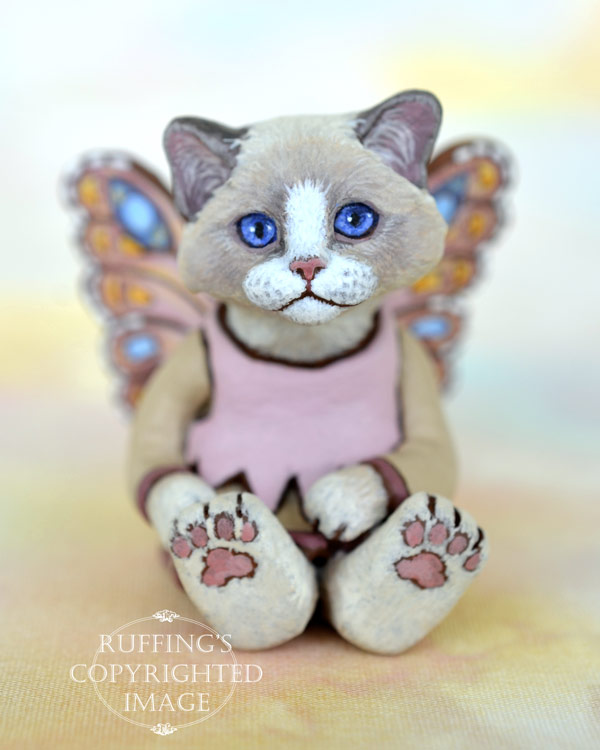 Tianna is a handmade miniature original, one-of-a-kind cat art doll, hand painted and hand sculpted in paperclay by artist Max Bailey.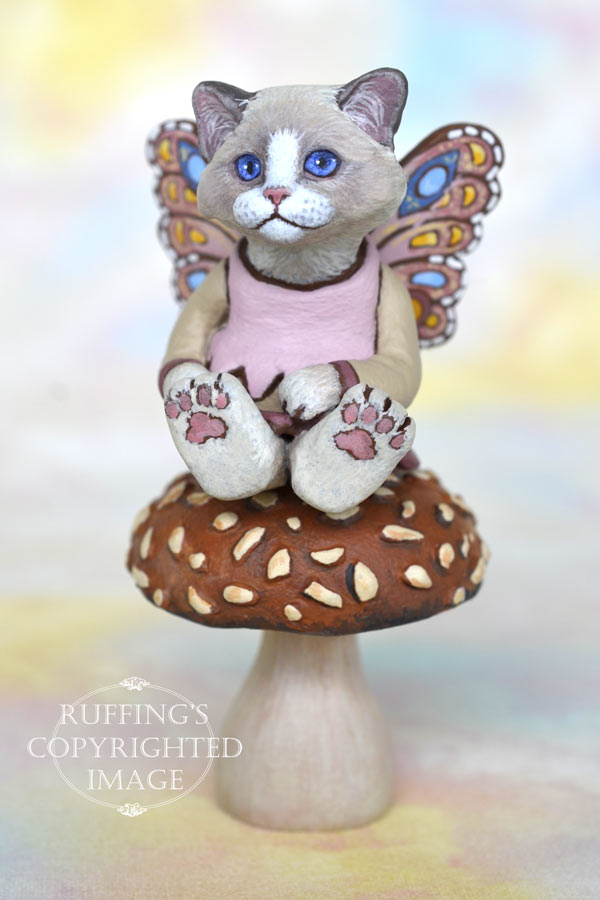 This is Tianna. She is a bi-color Ragdoll fairy kitten with sapphire-blue eyes.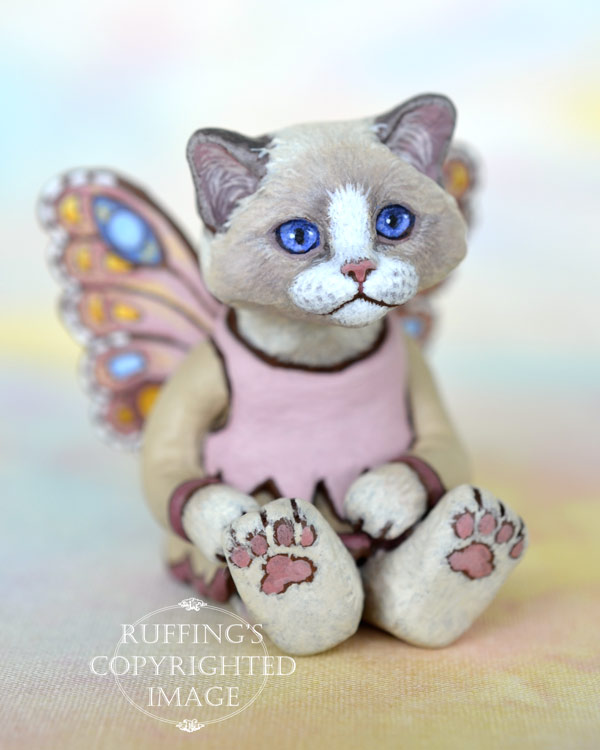 Tianna is a woodland fairy. She spends a lot of time in the tall trees, watching over the birds and butterflies.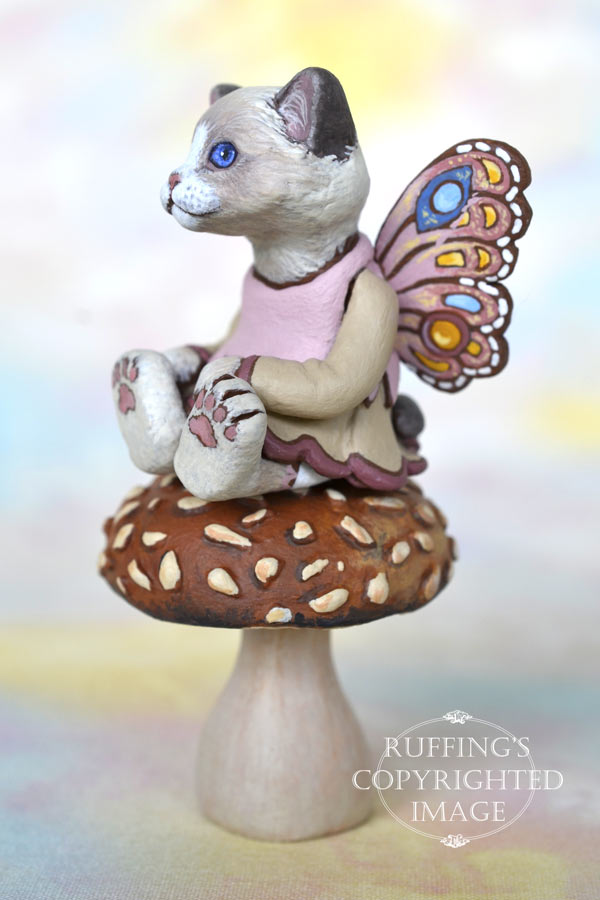 Sometimes, when the wind blows, a bird's egg will fall out of the nest. Tianna swoops down to catch it, and puts it safely back where it belongs. When a trembling baby bird has left the nest, she encourages him to spread his wings and fly. "It's just a matter of confidence," she tells him.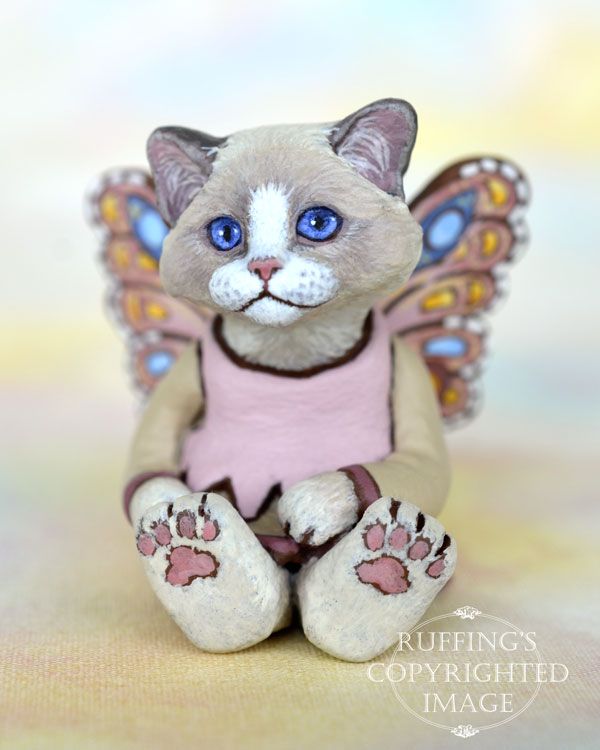 Tianna, with great care, helps the butterflies when they first emerge. She straightens out their folded wings, and gives them a personal demonstration on how to fly. They are very quick to learn, and now the forest is filled with these colorful creatures.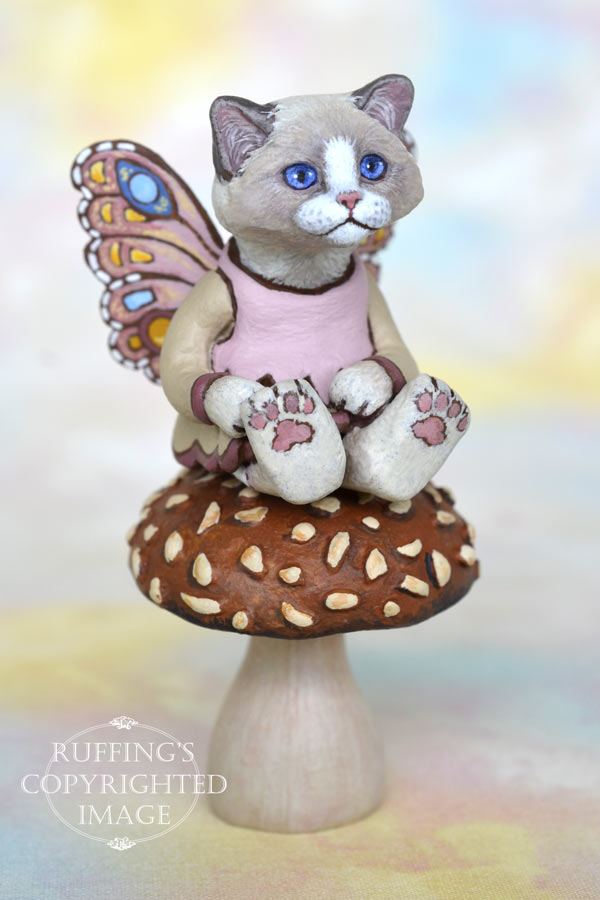 Even fairies get tired now and then. Tianna likes to come down to rest under the big oak tree. There, she sits on her favorite golden-brown mushroom, and enjoys the peace and quiet of the warm afternoon.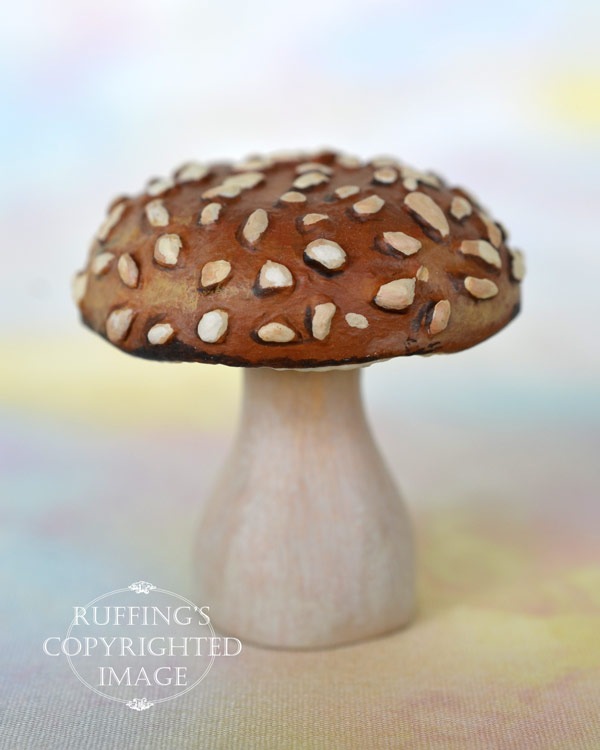 Tianna is wearing a spring-rose top over a golden-beige dress, which is scalloped around the hemline and has dark mauve trim.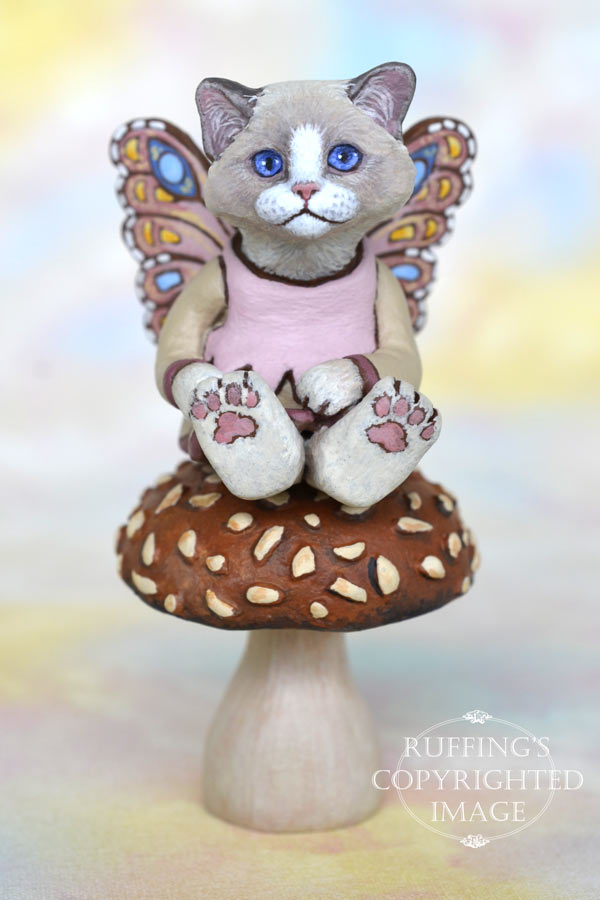 Her magical fairy wings are rose blended out to mauve, with highlights of pale yellow, and shapes of blue and gold. They are made of paperclay, just like she is.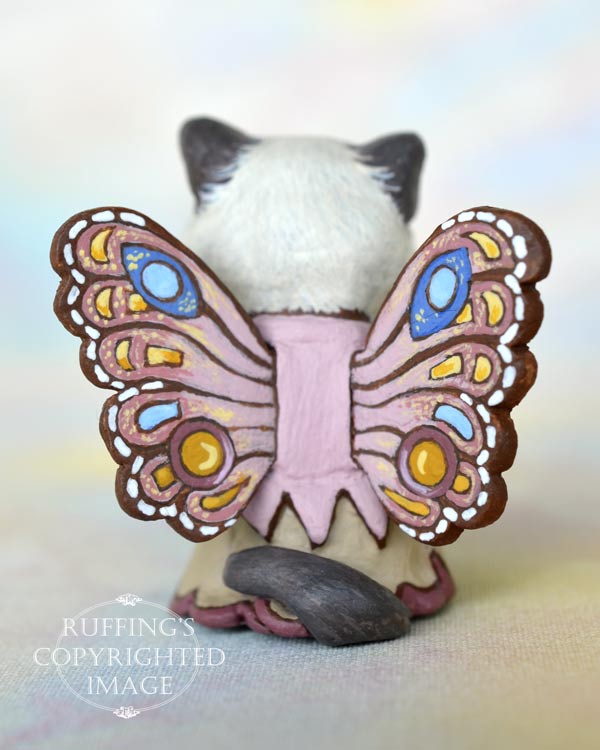 Tianna's favorite mushroom is 1 and 5/8 inches tall. It is also a one-of-a-kind work of art, designed and sculpted in paperclay, painted and varnished, and signed Max Bailey.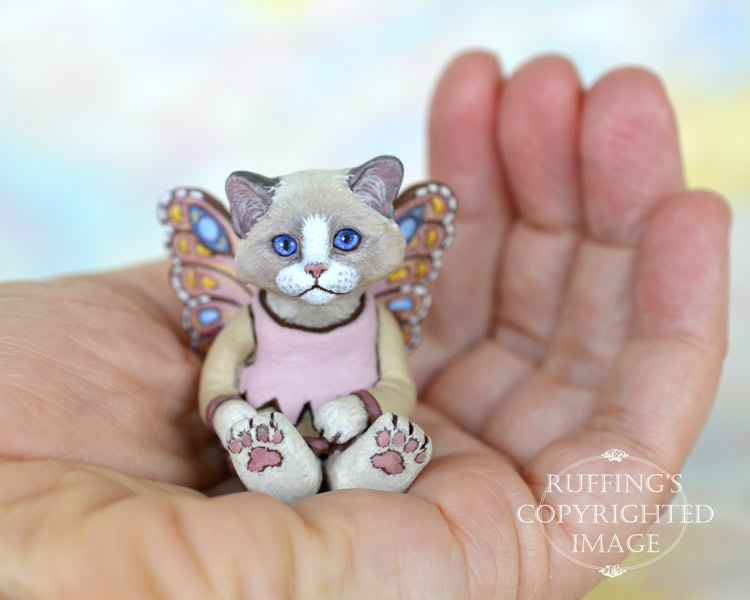 Tianna is a one-of-a-kind work of art, and is meant for display only. She was sculpted from paperclay in multiple stages, to allow for drying and detailing.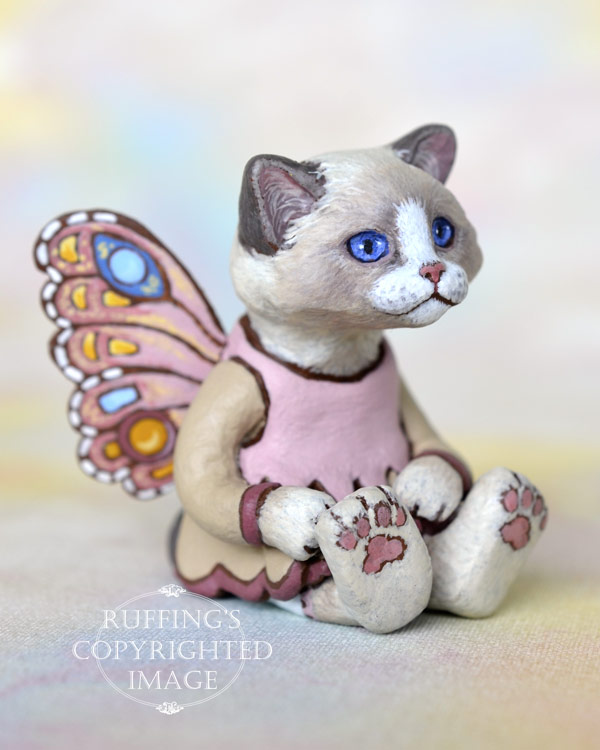 Tianna was painted under a magnifying light, with tiny brushes, one hair at a time. She is signed and sealed with matte varnish for protection and preservation, and comes with a certificate of authenticity.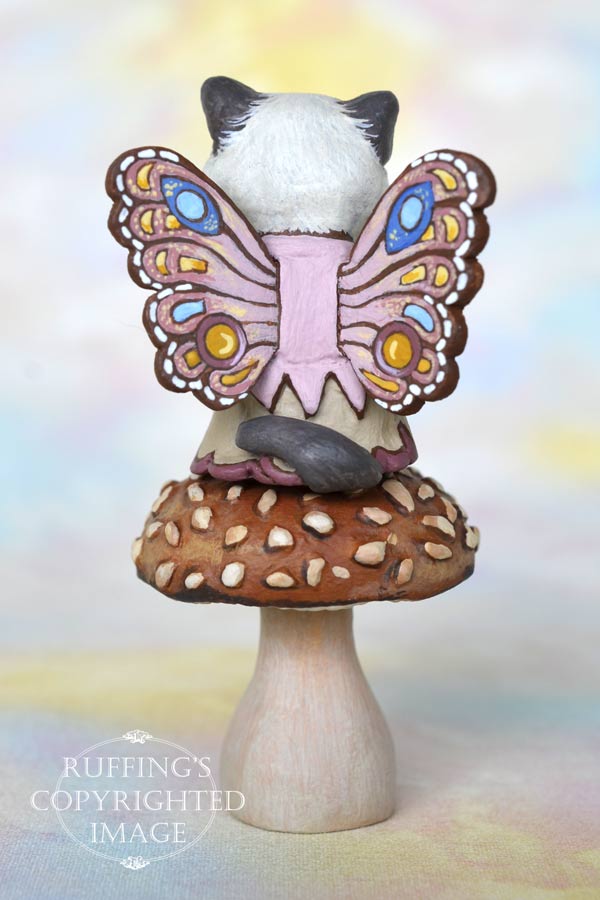 Tianna is 1:12 scale. (One inch equals one foot.) She is 2 inches tall.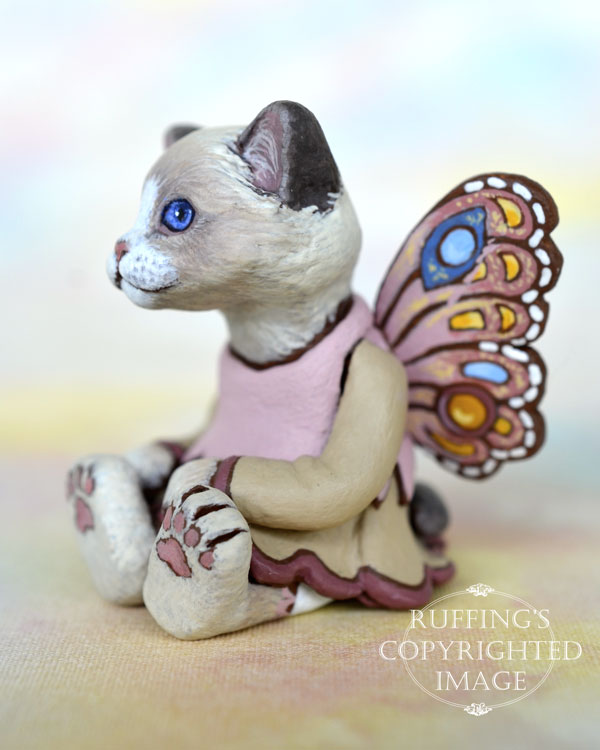 Update: Tianna has been adopted. Thank you!