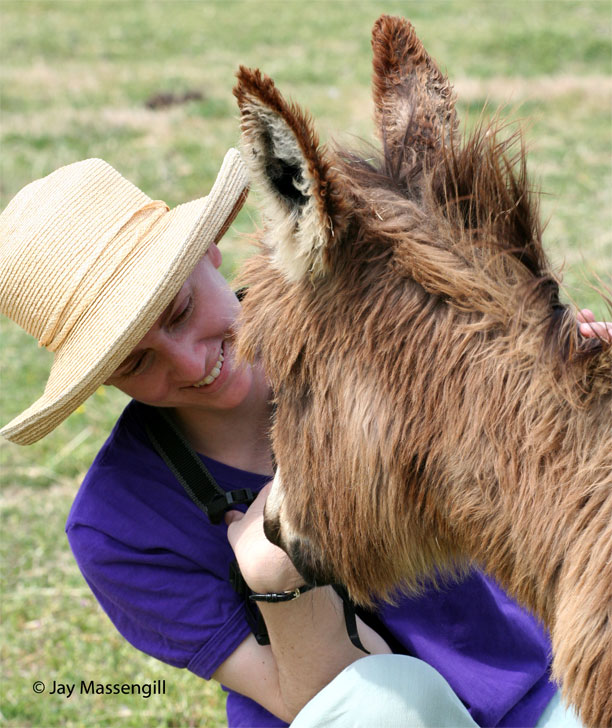 I had the best time last weekend at Banks Miniature Horse Farm in Clayton, NC. Bill and Pam Banks allowed a group of us to come photograph their adorable miniature horses, and one very friendly miniature donkey, Dixie, who was especially envious of my straw hat.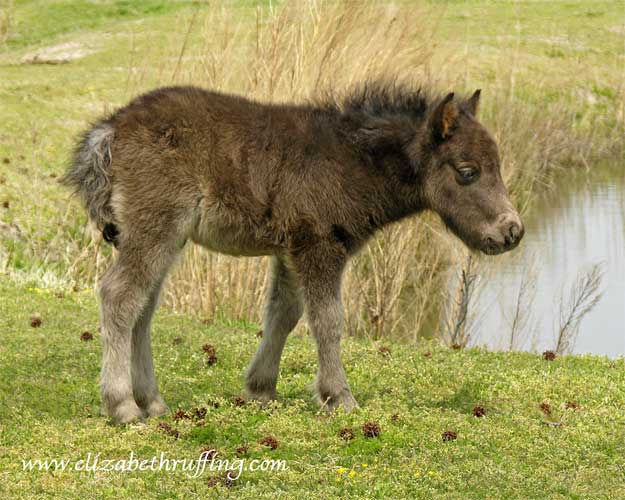 Bill and Pam breed, sell, and show miniature horses, and have the largest miniature horse farm in this Southeastern part of the country. Their horses become pets, companions to race horses, and even seeing-eye animals. They are wonderfully gentle, curious, and sweet creatures.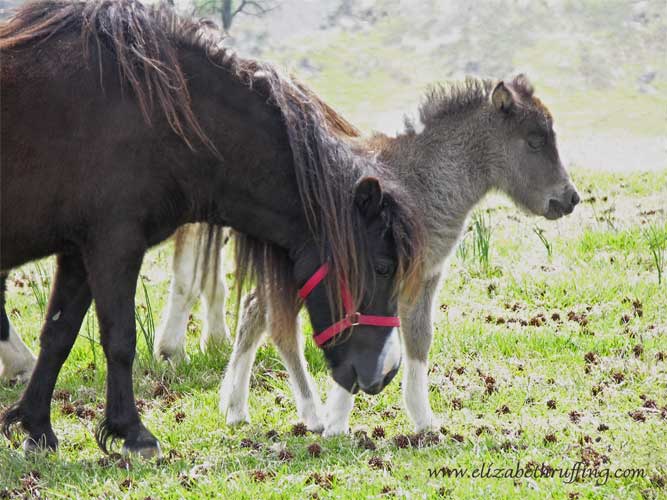 There were several new foals to see, one only a few days old. Bill was telling us how a couple of the foals were playing "King of the Mountain" on a pile of soil in his barn one time, and he managed to get a picture.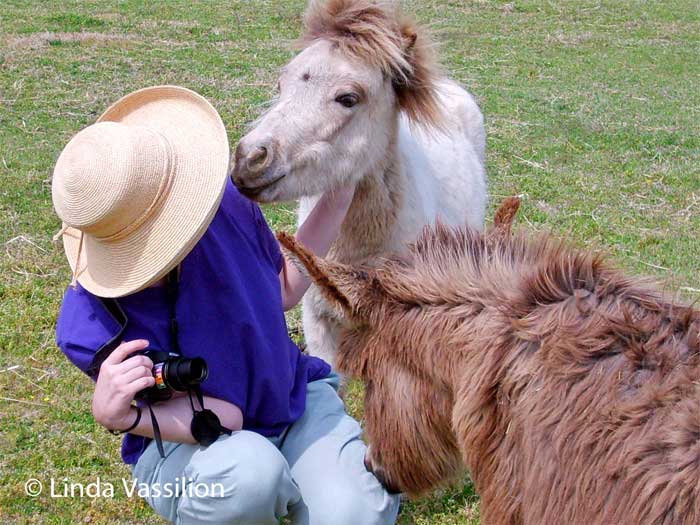 Linda Vassilion took this one of Dixie the donkey, and Sunny giving me a kiss. Sunny and Dixie had a plan worked out, I think, to get that hat off my head.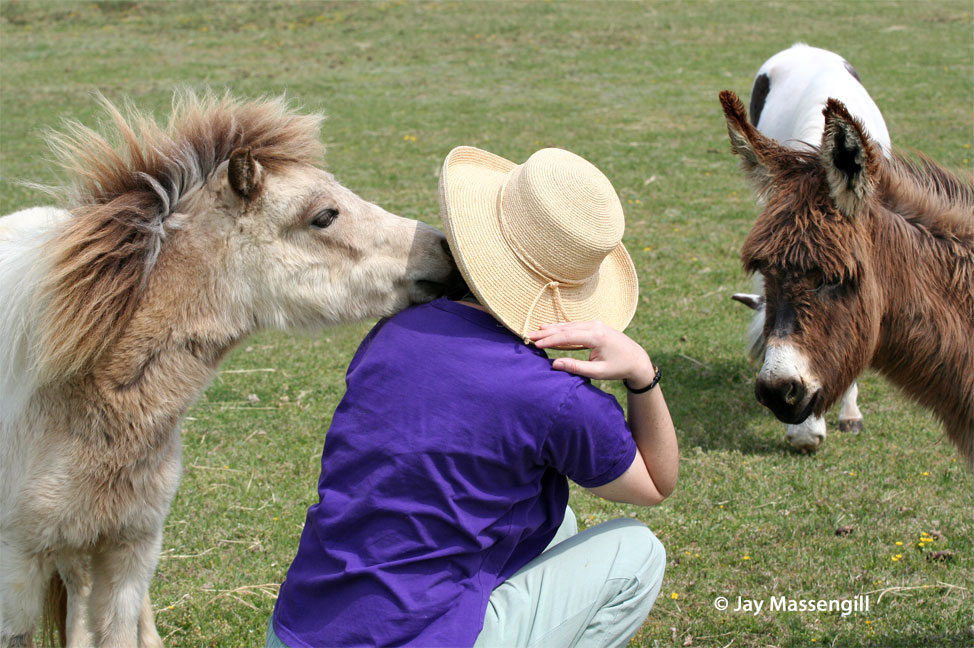 Jay Massengill took this one, and the one at the top of this post, of me and Dixie and Sunny, still hoping for a straw hat. Bill wanted to cut two holes in it for ears!
Bill and Pam were not only nice enough to have us over, but they also have buses of school children, and handicapped children come for visits to the farm. The animals are very well-behaved with children and are a real treat to spend the day with. Bill and Pam are fun too!
Special thanks to Bill and Pam Banks for having us over, giving us the tour, and answering all my questions! I always have a lot! Special thanks to Jay Massengill and Linda Vassilion for allowing me to use their photos!
Please be sure to visit the Banks Miniature Horse Farm web site too!