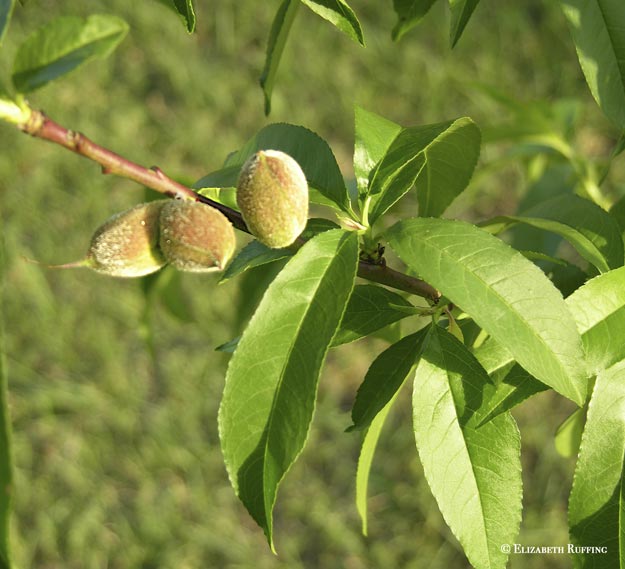 We were out in the yard this evening, and I couldn't believe my eyes. Baby peaches! My newly-planted little peach tree already has several tiny peaches on it. How exciting. Of course, those will have to be snacks for some small woodland creature, because that narrow branch will never support full-grown peaches. Still, every exciting.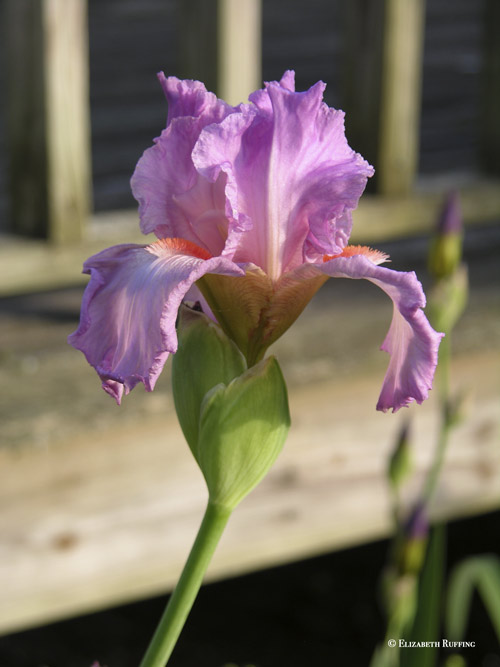 The iris are in bloom as well. I need to divide my iris bed so we will have more blooms. Iris blooms become more scarce as the plants become overcrowded. That can be a fall project.
I've been working on some Lucy dolls that have been waiting a long while for their appliquéd details, and I've got a Super Slug almost done. My Viking Platinum sewing machine is working sometimes, and sometimes not. It seems to calm down after I turn it on and off a couple of times, or leave it to rest for a while. Still, I'd like to resolve this as soon as possible. I've surpassed my limit on patience with this six-month repair ordeal.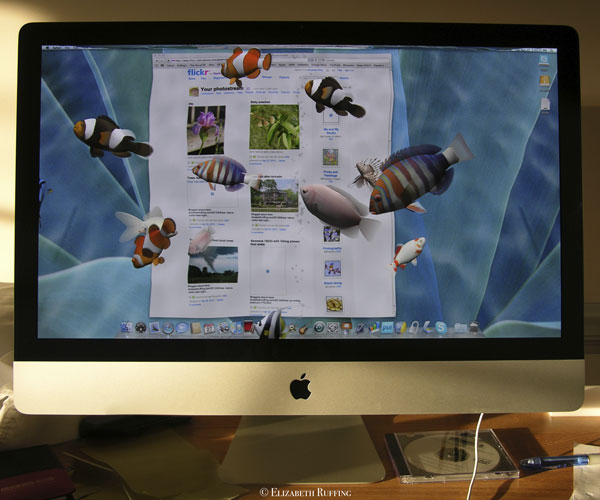 I found a small, but amusing-to-me distraction in a desktop aquarium. I know everyone probably has seen these before, but I wanted one after I saw them years ago. Apparently, no one around me wanted one however. They keep asking me if the toilet is running when the fish tank noise comes on. Whatever. I think it's fun.
Thank you, to my new subscribers. I've appreciated your kind comments. I hope you will enjoy my blog. Thanks for joining us on our Ruffing's Facebook page too. Now that I have a new, working sewing machine that does some decorative things, I hope to have more projects to show soon. I certainly have some projects I need to get up online. Always lots to do.