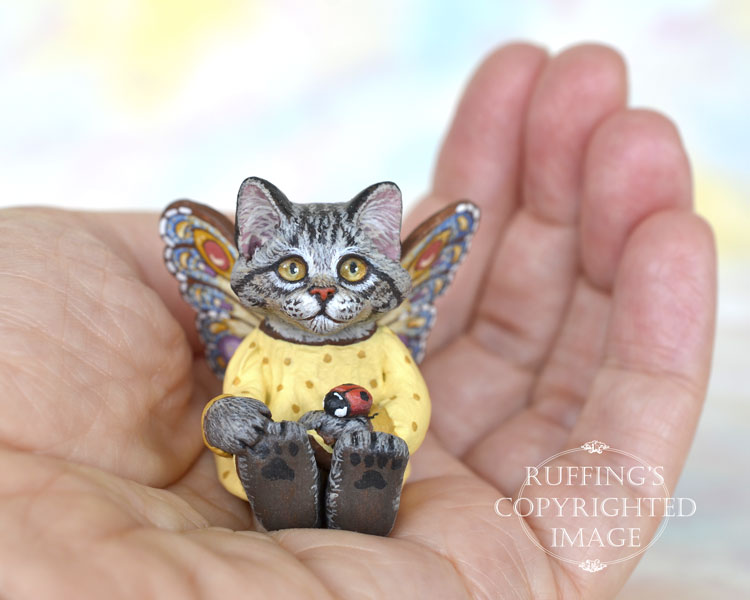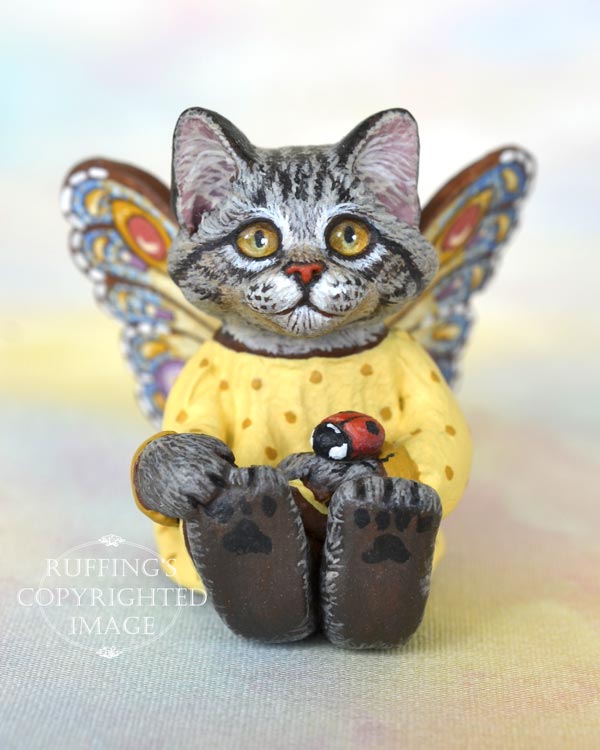 Evaline is a handmade miniature original, one-of-a-kind cat art doll, hand painted and hand sculpted in paperclay by artist Max Bailey.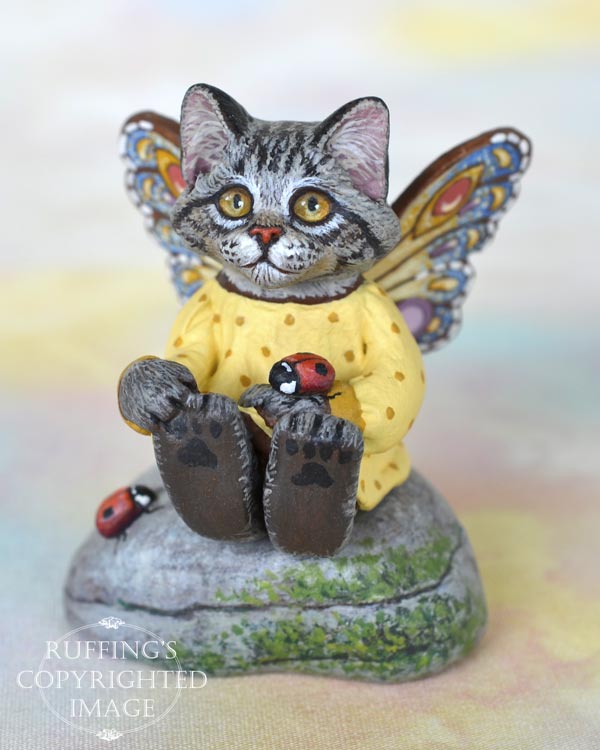 Evaline is a silver tabby Maine Coon fairy kitten with big golden eyes.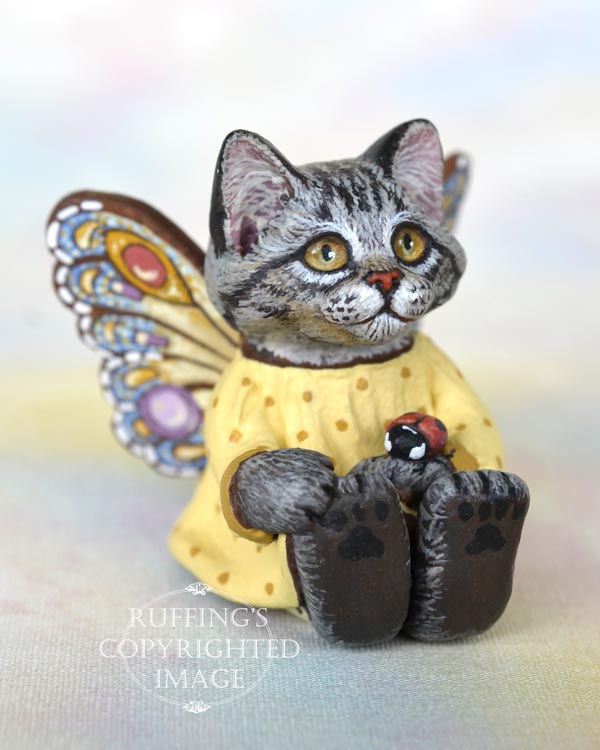 She is known as "The Good Fortune Fairy" and is a friend to all the tiny ladybugs of the world, who are pleased to be of help to her.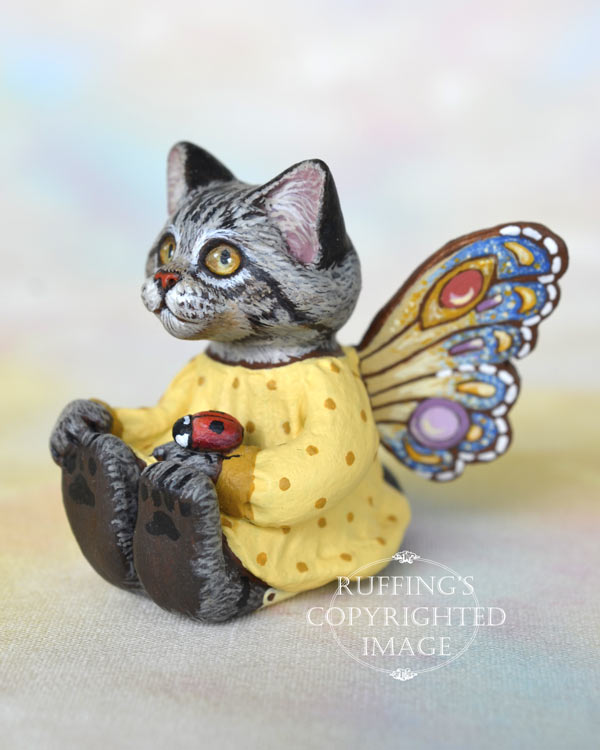 It is early in the morning, and at the edge of the meadow, Evaline seats herself on a mossy rock to confer with her lovely assistants Meryl and Beryl.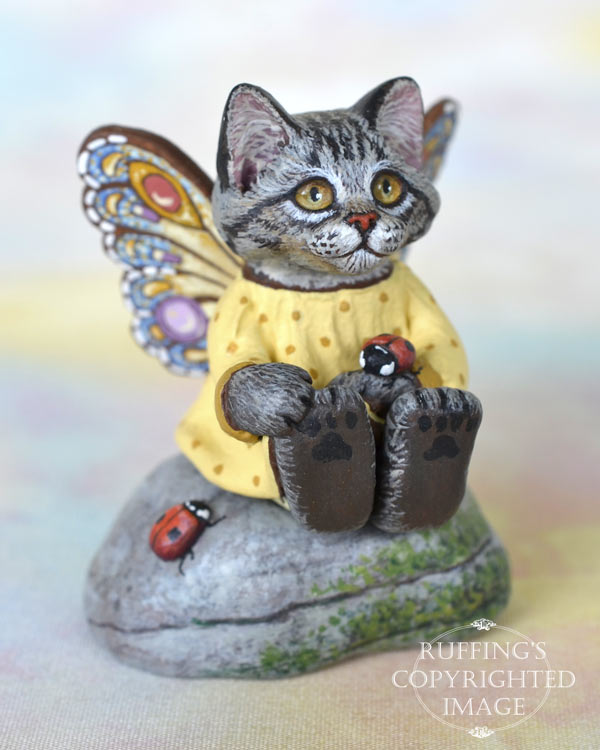 Evaline can't be everywhere at the same time, and so it is essential that she enlist the help of the ladybugs to fly out into the world, bringing joy and hope and happiness to everyone who could use some.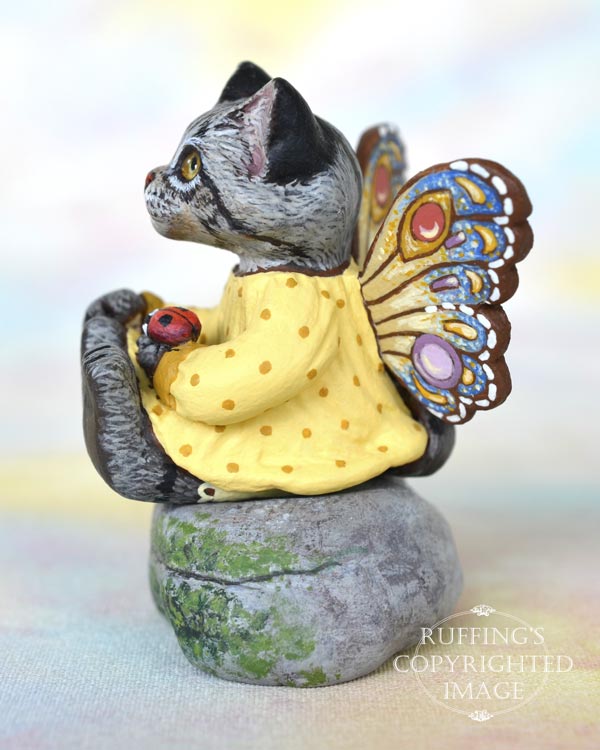 Together, all three make their travel plans, and vow to do their very best to deliver good fortune.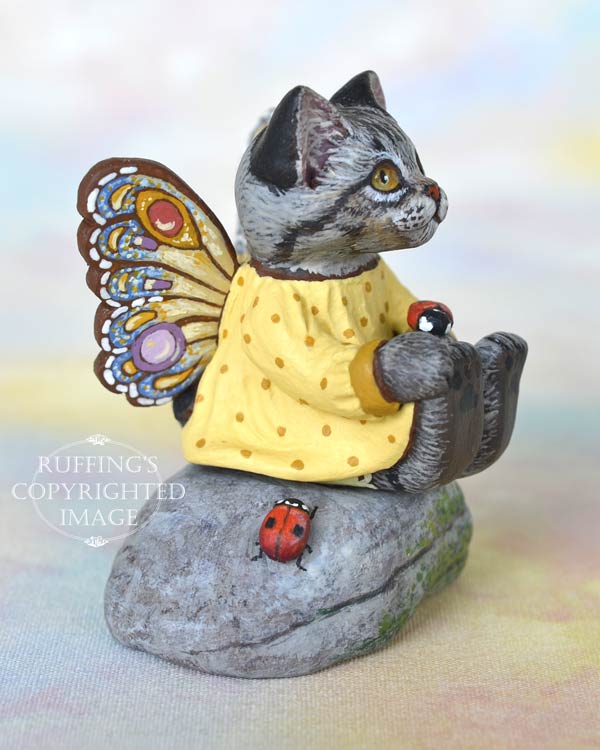 When Meryl and Beryl fly away, Evaline will blow them a kiss and, of course, wish them luck.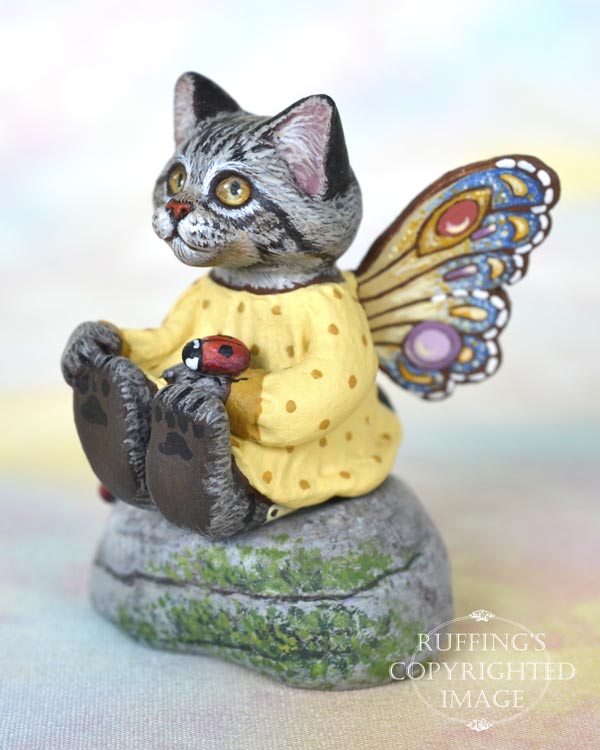 Evaline wears a soft yellow dress with gold polka dots.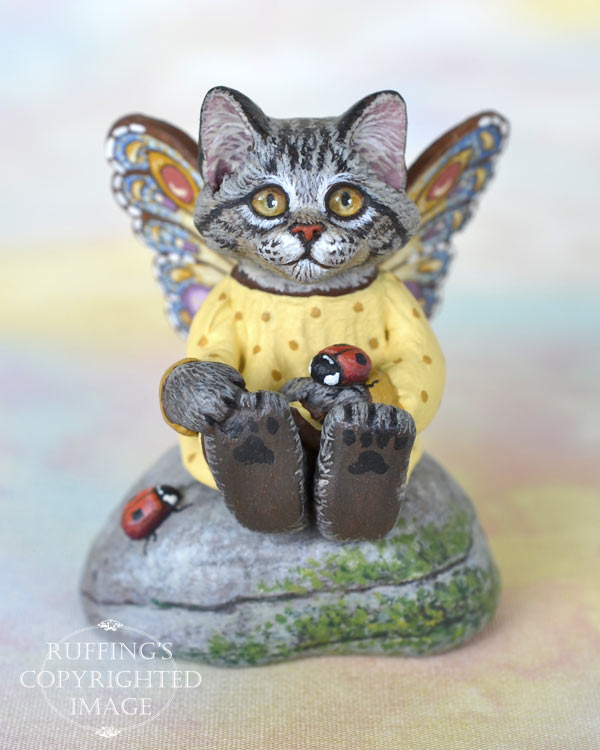 Meryl rests on Evaline's paw, where she can closely participate in their discussion.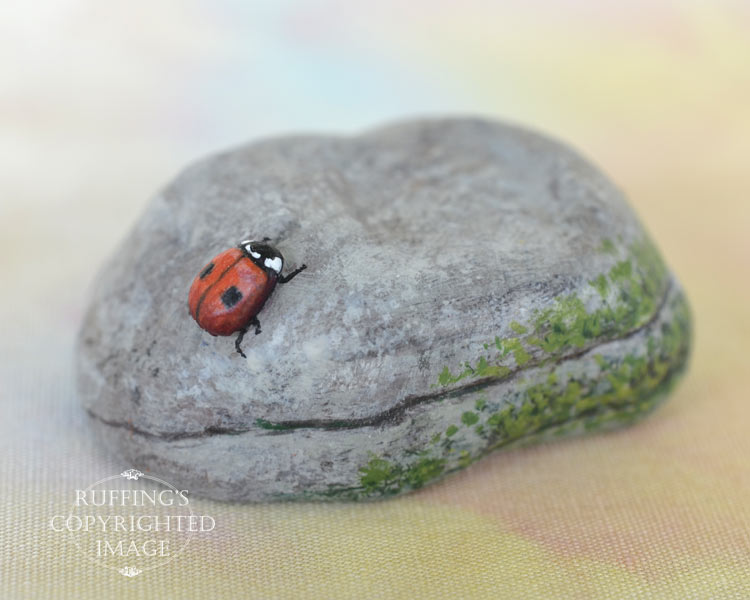 Beryl is a little sleepy this morning, but she slowly makes her way up the rock so as not to miss anything that is said.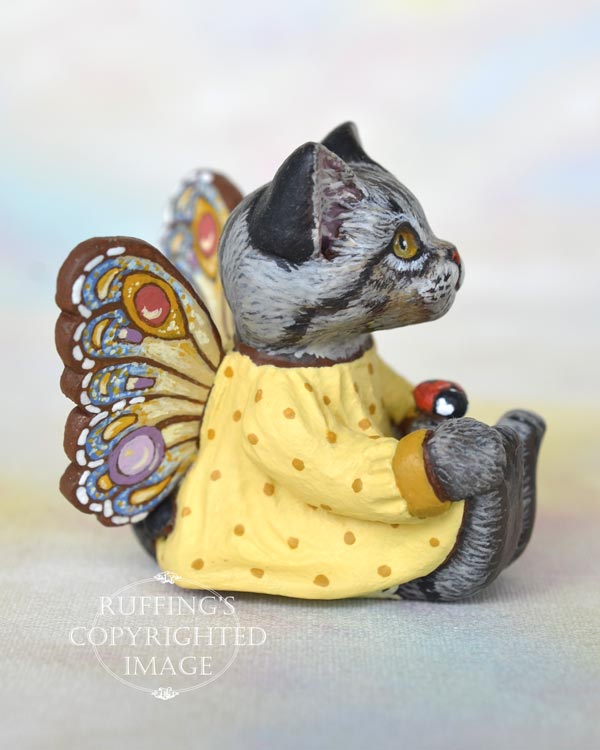 Evaline's magical fairy wings are soft gold blended out to blue, with highlights of pale yellow and pale blue. They have shapes of red, gold, purple, and lavender, and are made of paperclay, just as she is.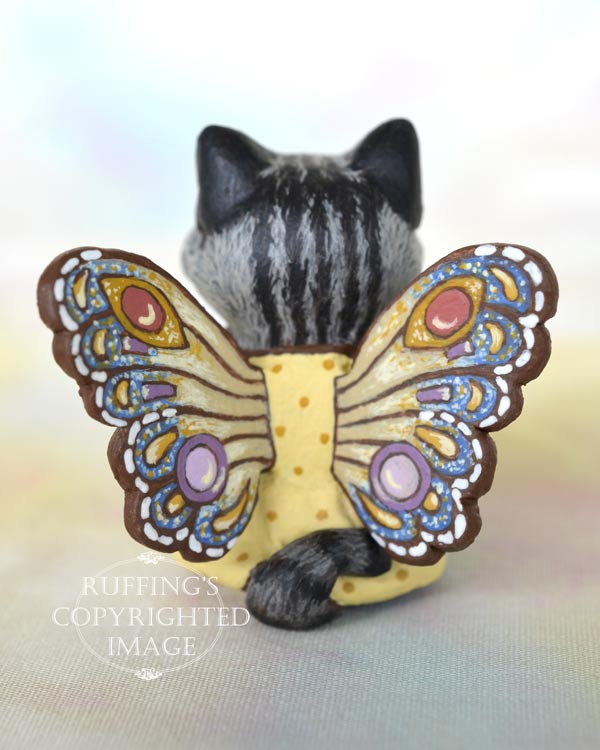 Evaline's mossy rock, along with Beryl, is also made of paperclay, and is a one-of- a-kind work of art, painted and varnished and signed Max Bailey. It is 5/8 inches tall and 1 and 3/4 inches long.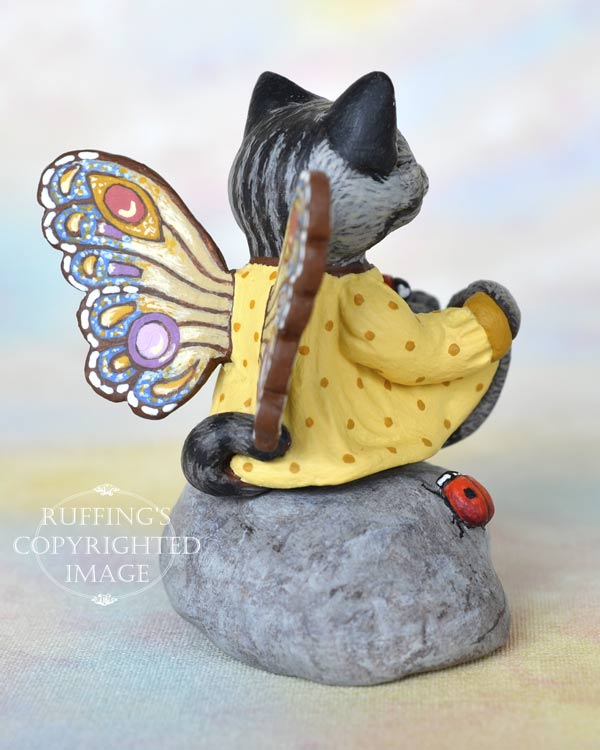 Evaline is a one-of-a-kind work of art, and is meant for display only. She was sculpted from paperclay in multiple stages, to allow for drying and detailing.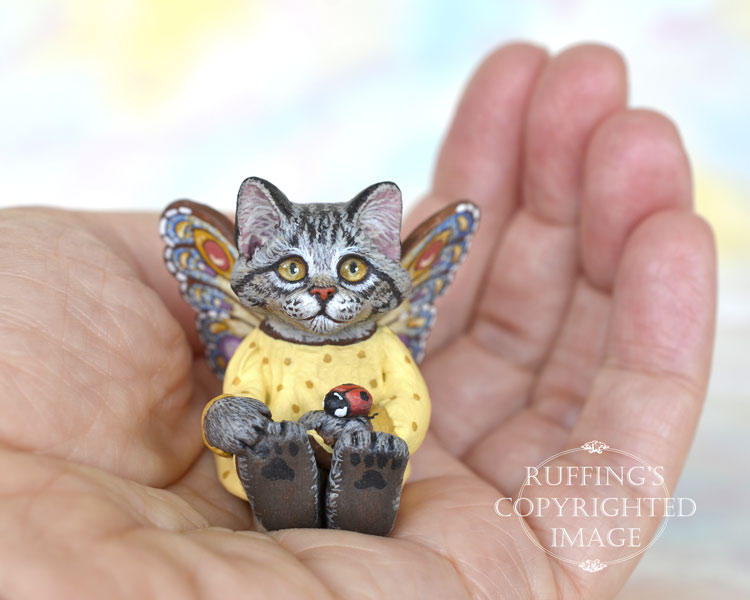 Evaline was painted under a magnifying light, with tiny brushes, one hair at a time. She is signed and sealed with matte varnish for protection and preservation, and comes with a certificate of authenticity.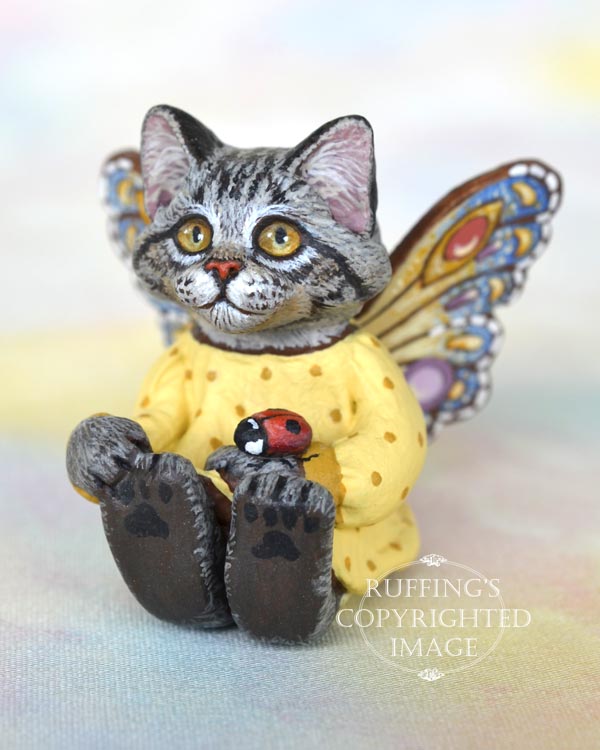 Evaline is 1:12 scale. (One inch equals one foot.) She is 1 and 1/2 inches tall.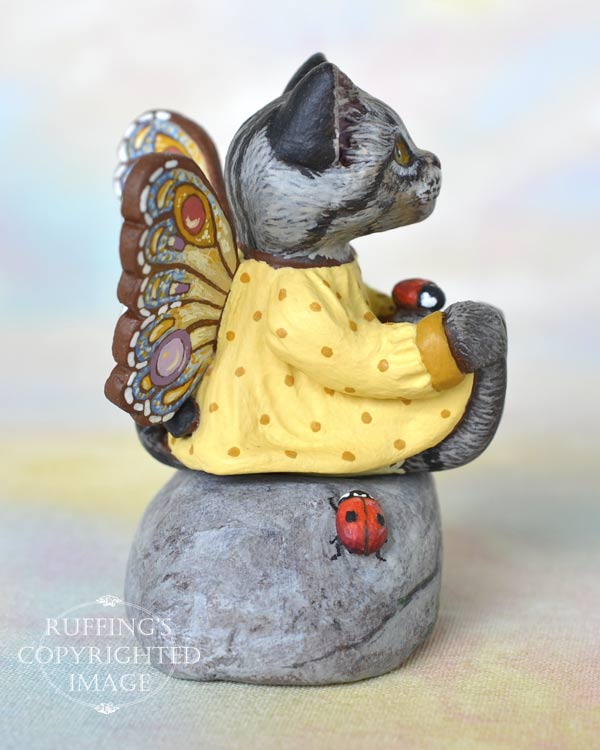 Update: Evaline has been adopted. Thank you!