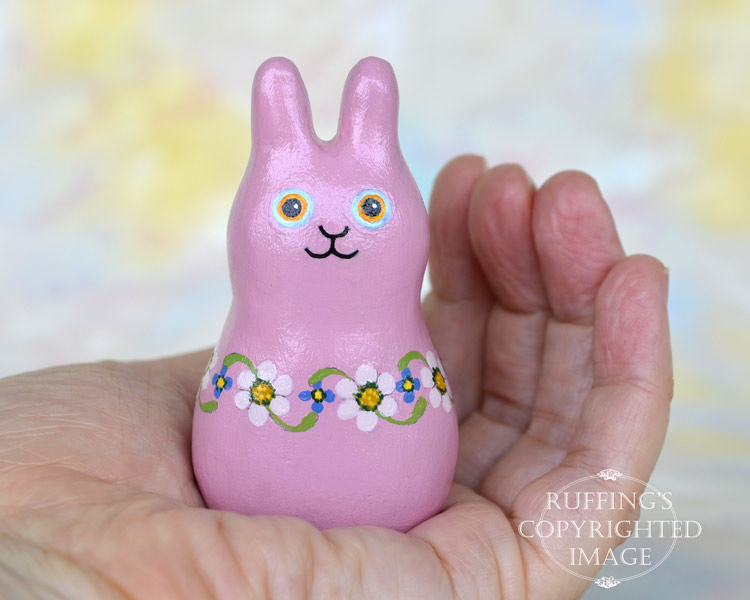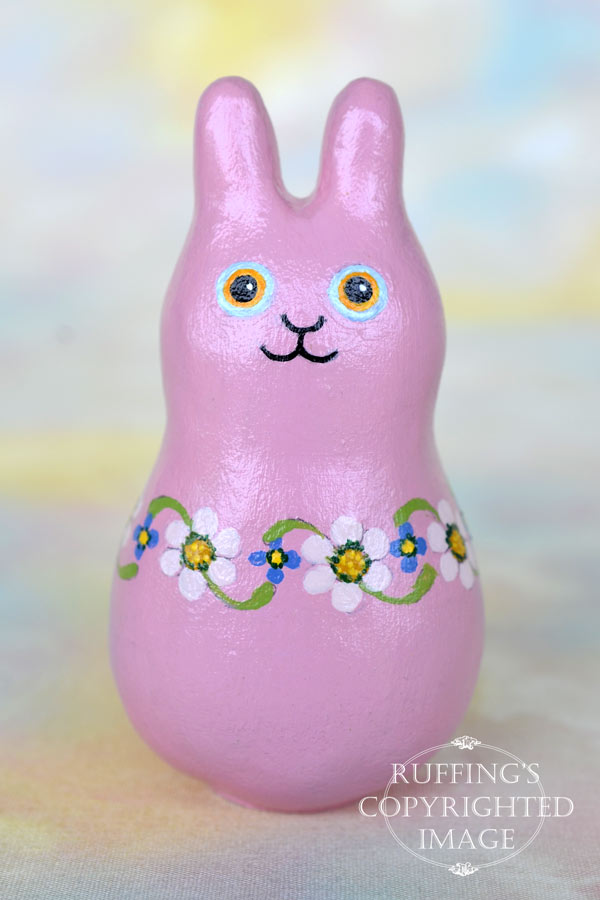 Maisie Maybunny is a handmade miniature original, one-of-a-kind rabbit art doll figurine, hand painted and hand sculpted in paperclay by artist Elizabeth Ruffing.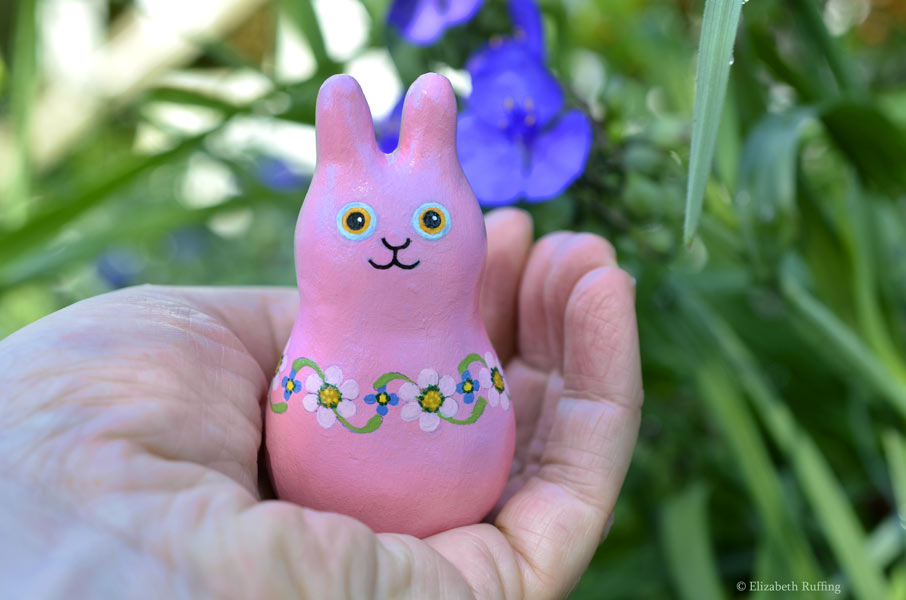 Maisie Maybunny is a mauve-pink bunny with big blue eyes. She has a painted garland of pink, yellow, and blue flowers that goes all around her body.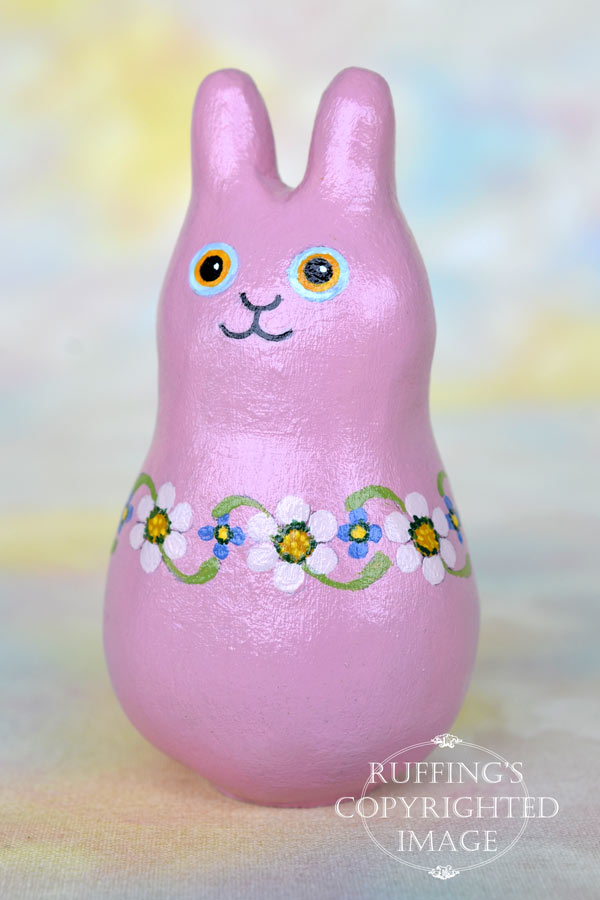 Maisie Maybunny is a carefree soul. She likes to go hopping through garden beds, whether the sun is shining, or the rain is coming down.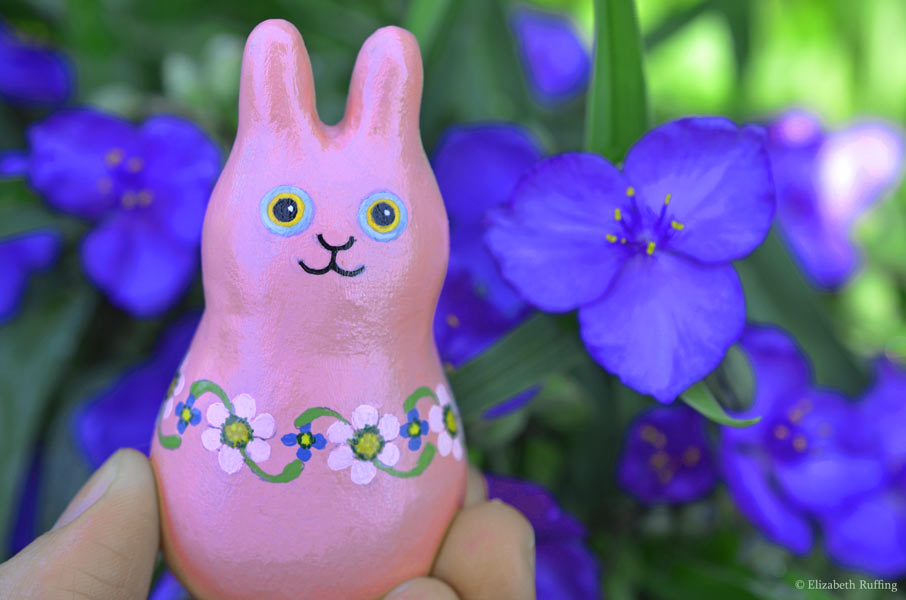 After Maisie has hopped for a while, she finds a nice dry spot, flops on her side, and takes a long, long nap.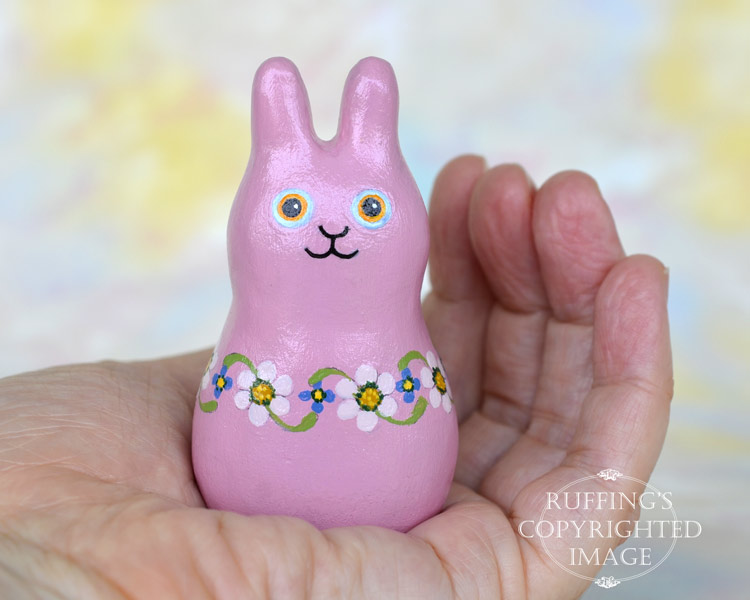 When she wakes up, she yawns, and rolls over in the flowers, wrapping them all around her.
Then she hops home for her evening salad, which she decorates with tiny blossoms.
Maisie Maybunny is a one-of-a-kind work of art, and is meant for display only, not for play.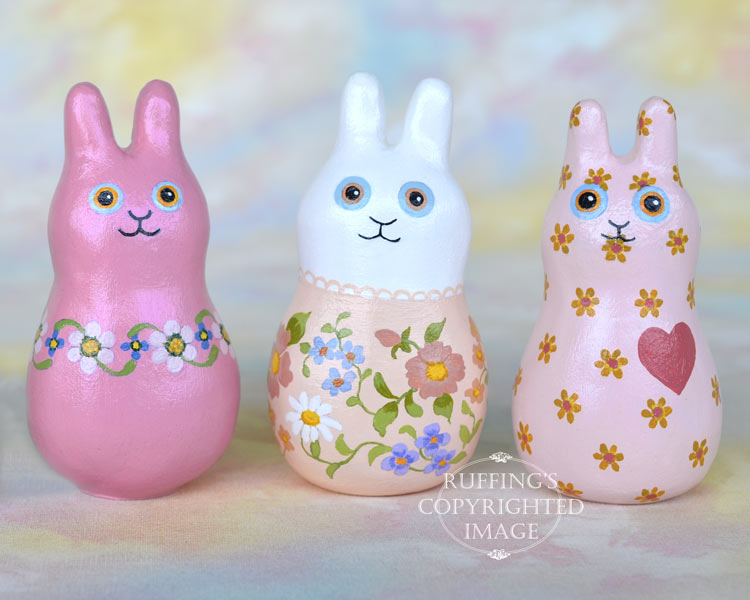 She was sculpted from paperclay over wood, in multiple stages, to allow for drying and detailing. Paperclay has a hardness similar to soft wood.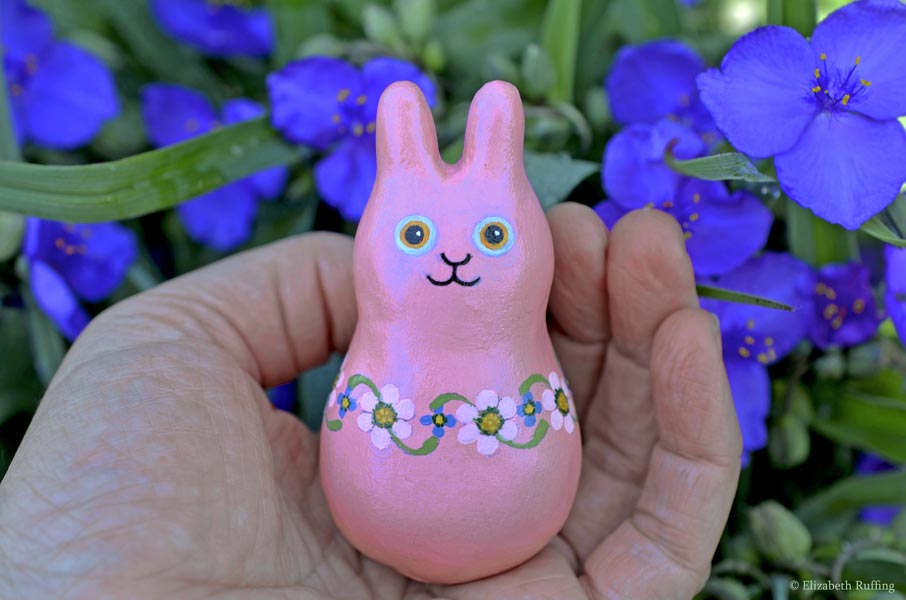 Maisie was painted under a magnifying light, with tiny brushes, using acrylic paints.
She is signed, and sealed with gloss varnish for protection and preservation. She comes with a certificate of authenticity.
Maisie Maybunny is 3 and 1/8 inches (8 centimeters) tall.
Please click here to go to Maisie Maybunny's adoption page. Maisie's bunny friends are Jeanina Jingles and Buttons Bunnyton.