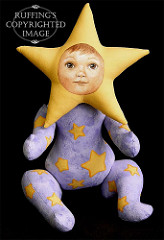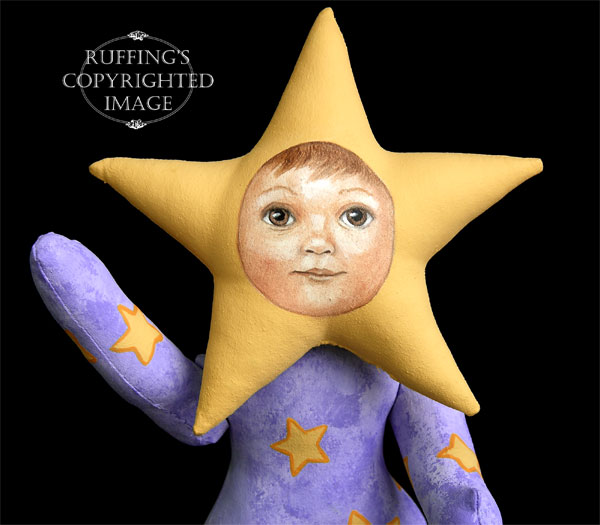 This is Leah. She is very new to the universe.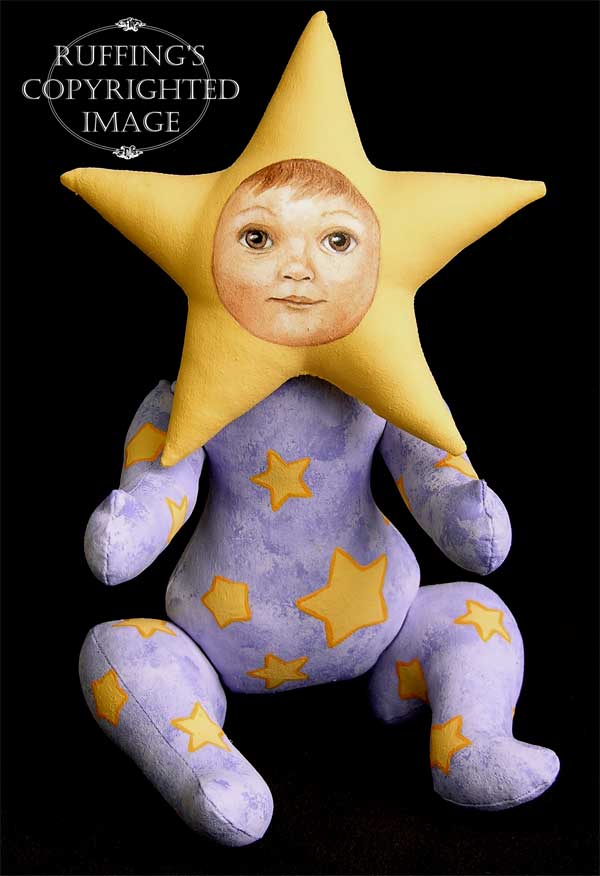 Leah is impatient to learn all she can about the solar system, other galaxies, all the planets, moons, other stars, and especially Earth.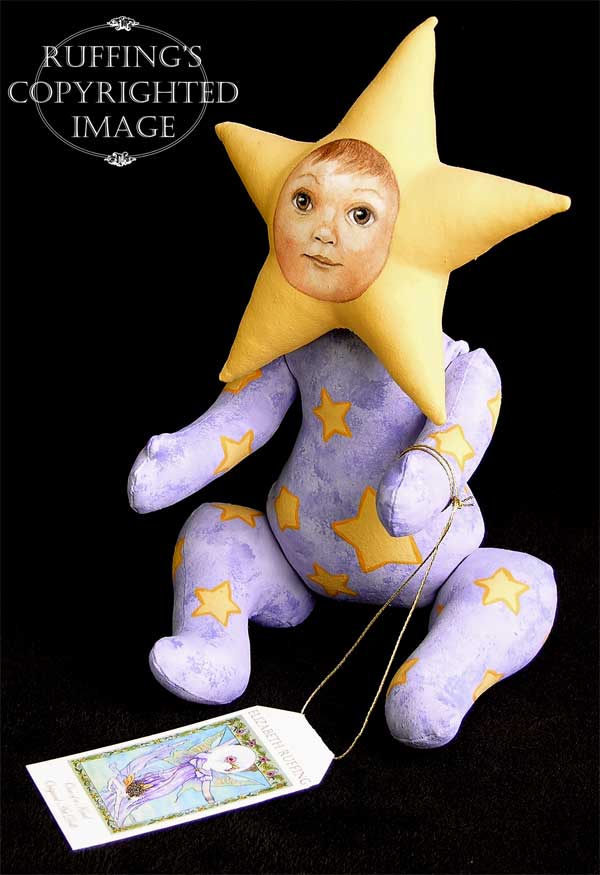 Everything is new to her.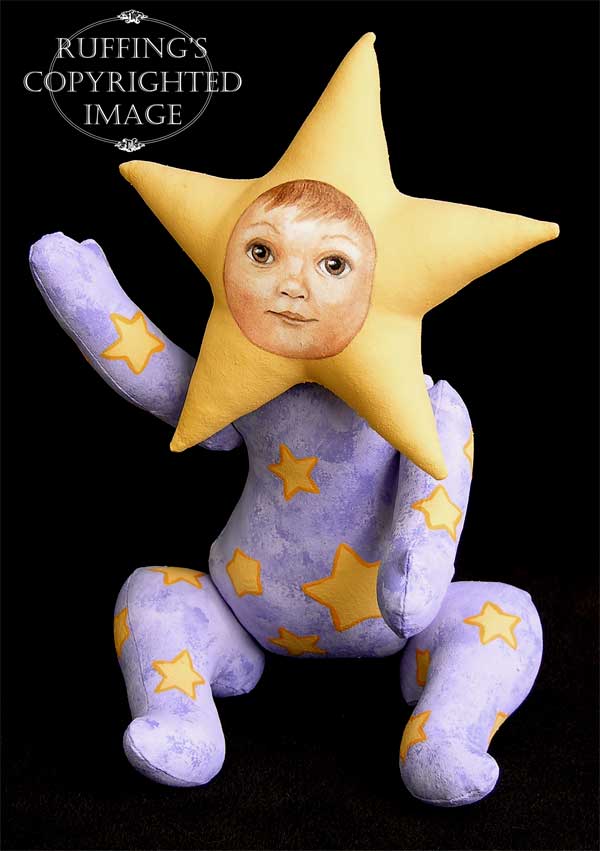 Leah especially enjoys comets and the occasional rockets she sees go by.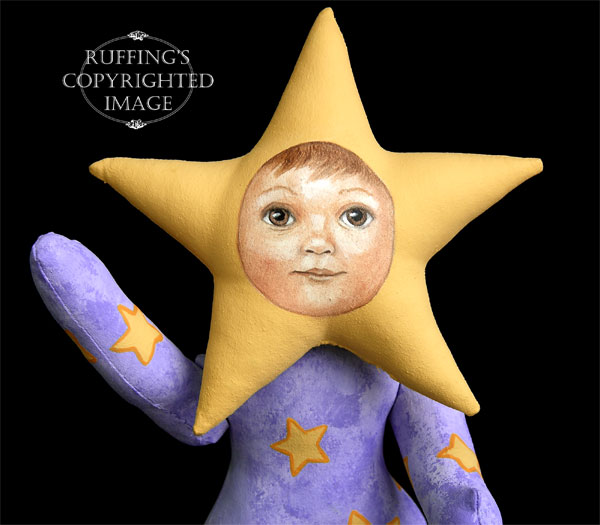 She always waves to them. Sometimes they wave back. Leah is always friendly.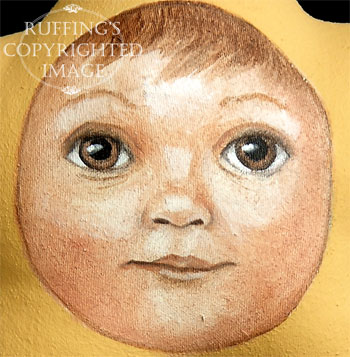 She is a remarkably good-natured and happy baby.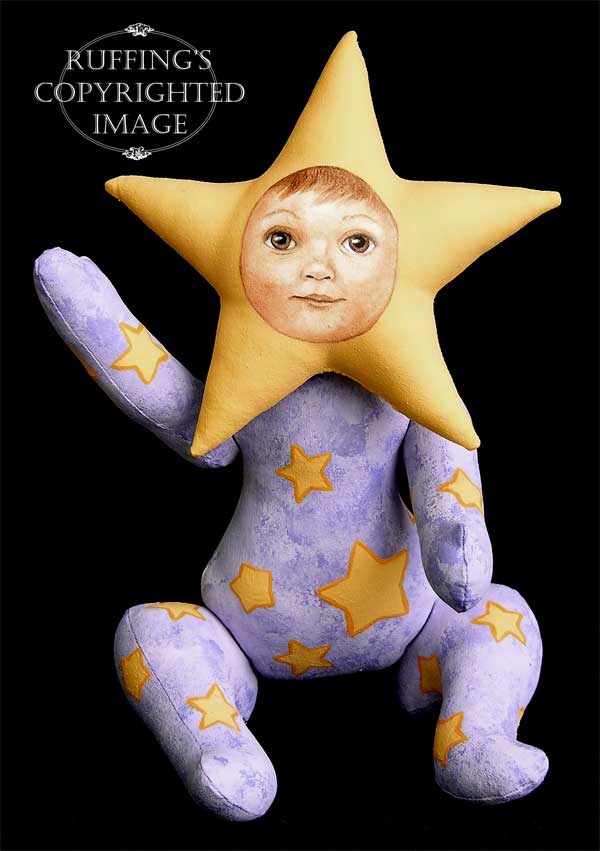 Leah is an original one-of-a-kind work of art, created from my own design and pattern.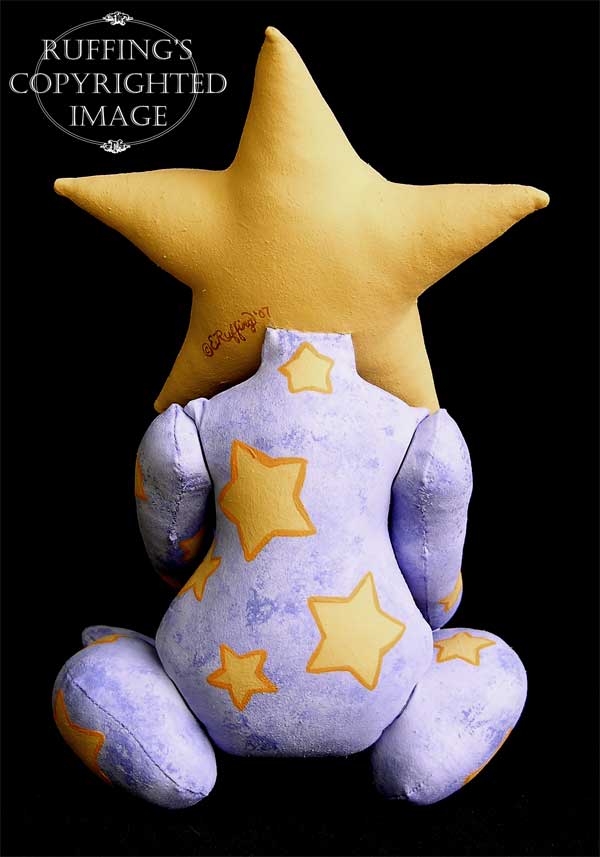 She is signed and dated.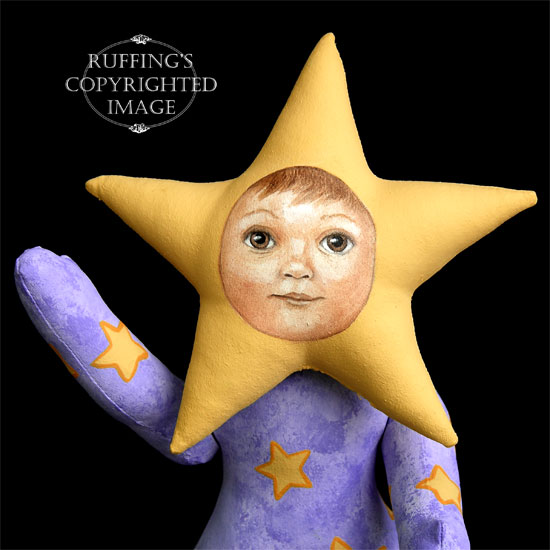 Leah is entirely handmade. Her body is made of 100% cotton, and painted with acrylic paint. Her bottom is weighted so she can sit nicely while she looks around, and she is also jointed at her shoulders and hips, in case she gets tired and needs to lie down to take a nap.
Leah is approximately 8 1/2 inches tall when seated, and approximately 11 inches long when lying down.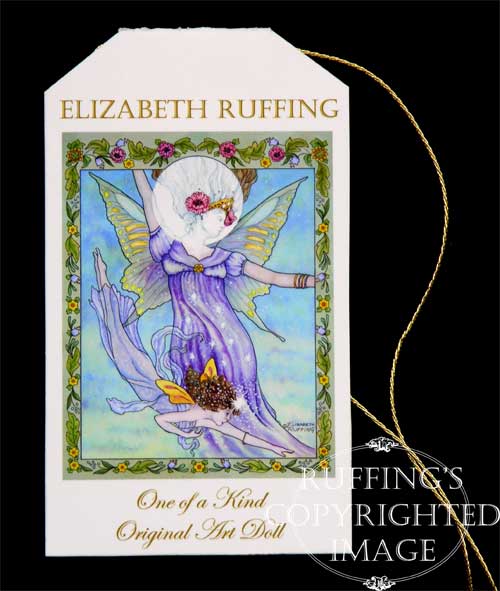 Leah also comes hang tag, a certificate of authenticity, and a copy of her story.
Update: Leah the Star Baby has been adopted. Thank you!